Caving at Pluto's Cave Near Mt Shasta
The Shasta region of California has no shortage of great lava tubes to explore. My favorites are probably the Subway Tube in Lassen National Park or Lava Beds National Monument as a whole, but Pluto's Cave is a fantastic cave that I stumbled on during a recent trip. A short walk is all that is needed to access the massive cave, and it is a great spot to explore in the town of Weed. Here is all the information.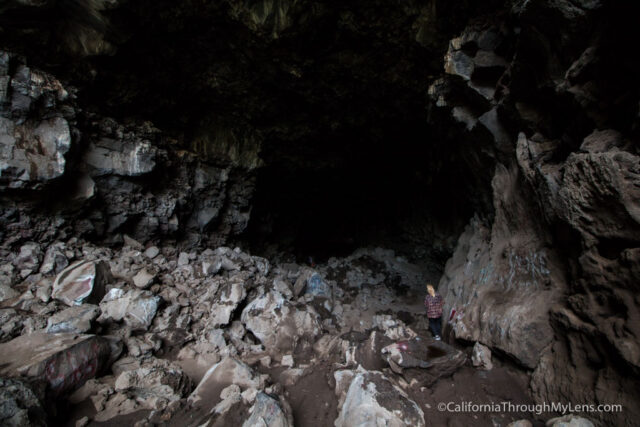 Details
1.5 miles round trip, more if you go further in the cave
The trail is flat, but there are a lot of loose rock in the caves and some up and down portions in the dark
Bring a flashlight
This information was from my visit in 2017
Read about all of my favorite spots in Siskiyou County here
Getting There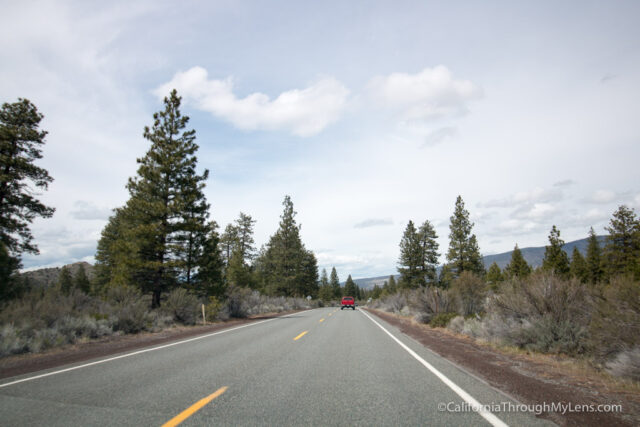 I would recommend using Google Maps to see where it is and not for the directions. It was showing me the wrong direction to get there, so here is what I recommend. Head out on Highway 97 from Weed. When you reach A12, also called the 99-97 Cutoff, then you will take a left. After a few miles, right after the Juniper OHV turnout on the right, you will see a small dirt road with the words Plutos Cave on the telephone pole next to it (these could get removed though).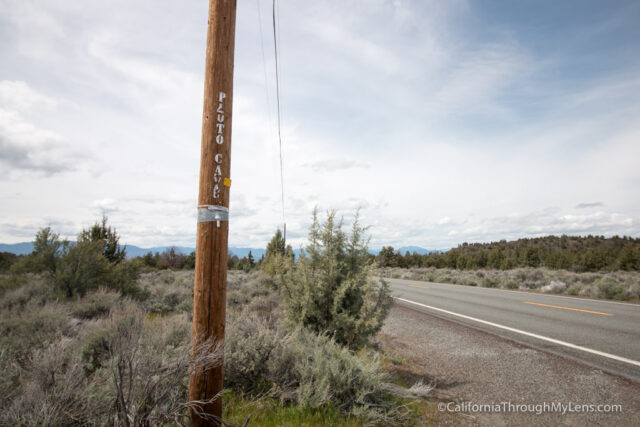 Turn here onto the dirt road and continue about a quarter of a mile to the trailhead. This is a rough road, but it was passable with 2WD when we went. Just be careful as some large rocks were jutting up in the road. The dirt parking area was small, but there was room for a dozen or so cars.
The Trail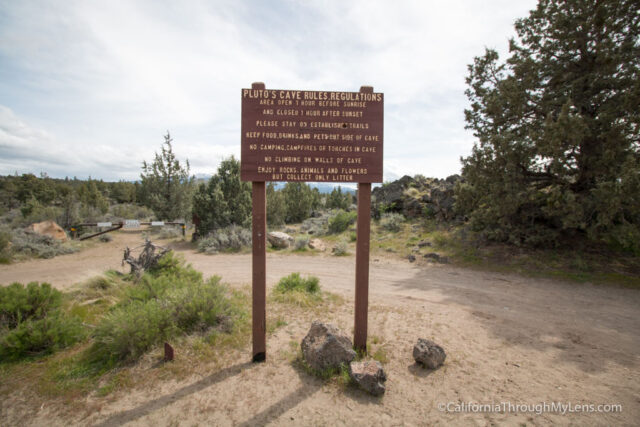 There is a trailhead that informs you to have a flashlight and not to take anything from the cave. This is good advice, and you should follow it.
The trail is just a flat single track for about a quarter of a mile. There are views of Mt Shasta from here if it isn't cloudy and views north as well.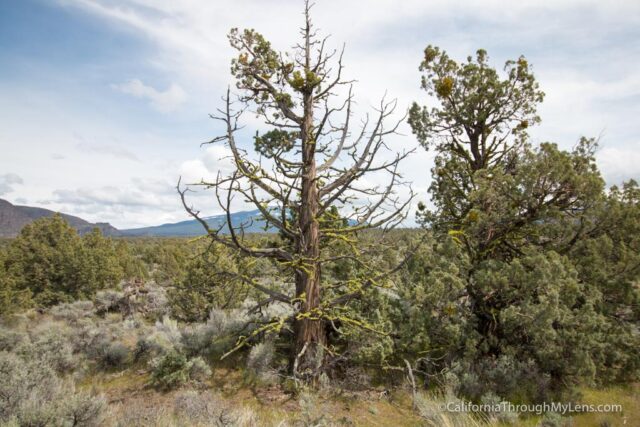 The area is sparse with little shade, but it is unique. After a quarter mile, you will reach the opening of the cave.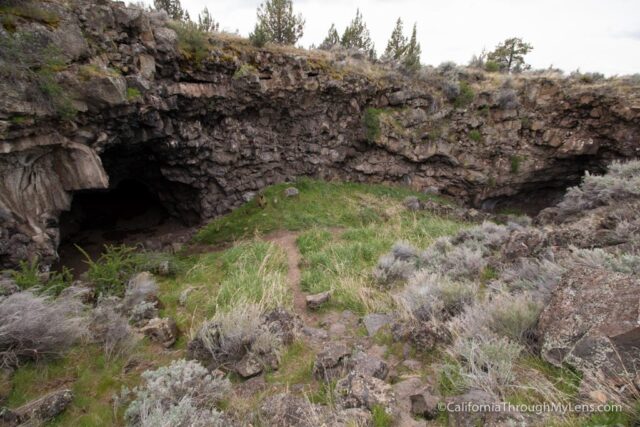 Descend carefully as the path is loose lava rock, and then when you get to the base, you can head left first to see the small cave that goes back about 60 feet.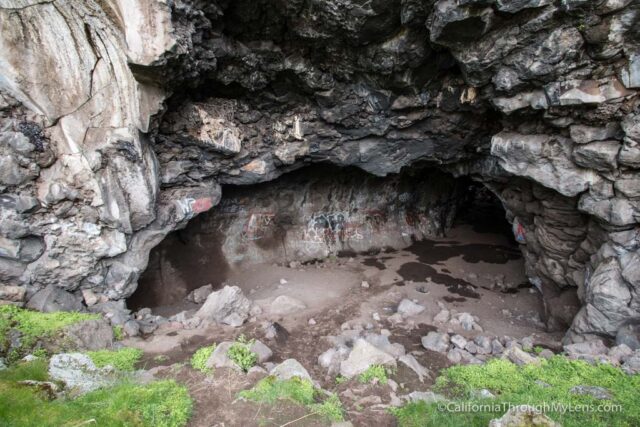 It is very smelly from the bat poop, and there is a lot of graffiti on it, which is unfortunate.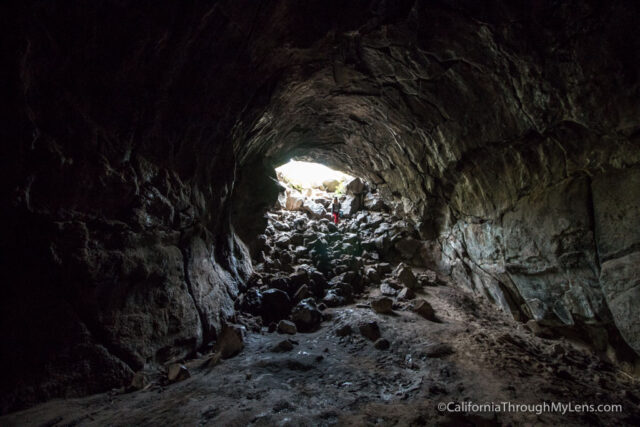 After heading back out of that cave the way you came in, go to the right to head towards Plutos Cave.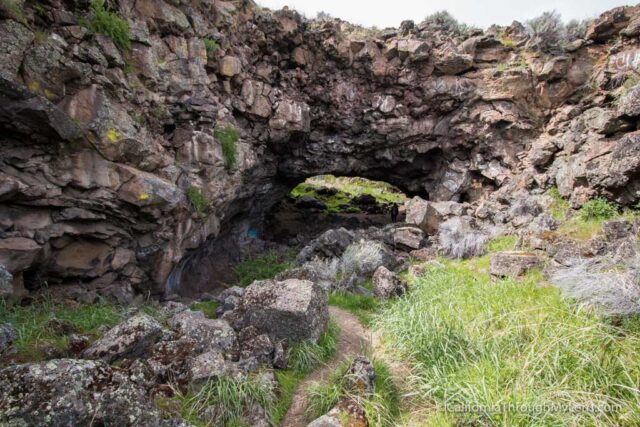 There is a large rock arch you will walk under, and then some shrubs. You need to take the path through them before you reach the cave opening.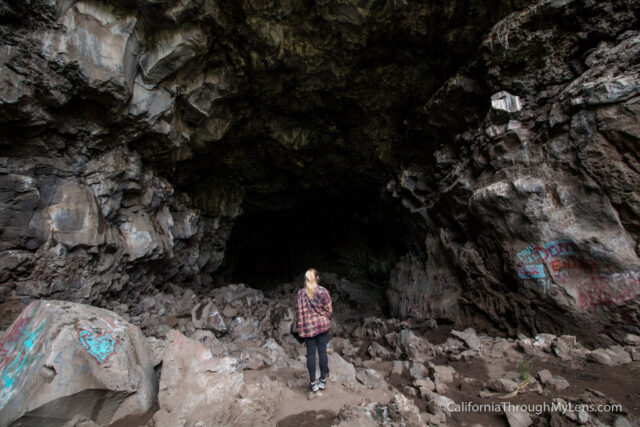 The cave is massive and reminds me a little of Skull Cave in Lava Beds National Monument.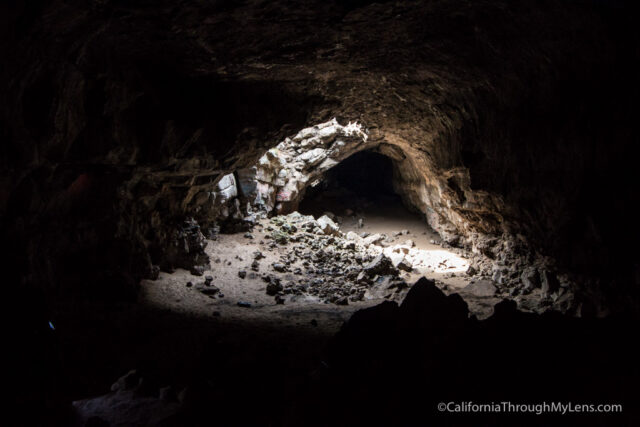 Heading down into it will require you to follow the best trail you see as you climb over rocks and into the cave itself. This is where you will need the flashlight as it gets dark. When you make it to the bottom, you will move from rocks to sand as you make your way back into the cave to the first cave in.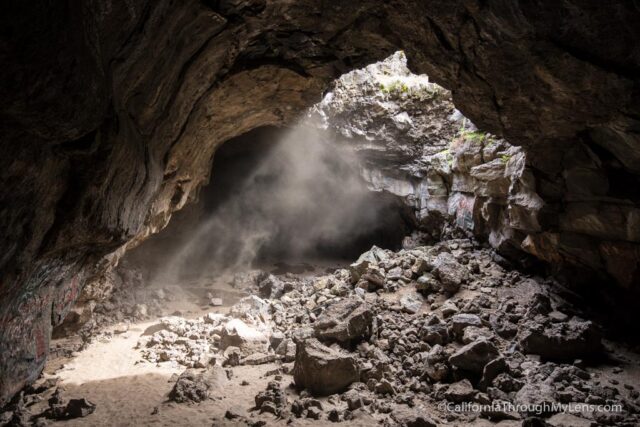 The first cave in is where you have likely seen photos of this cave before. It has a pretty big hole and lets in a lot of light.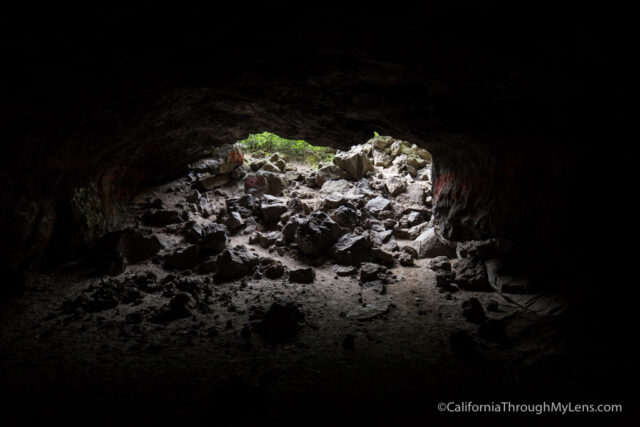 If you proceed on from here, you will see the second cave in, that you will climb out of and into the light.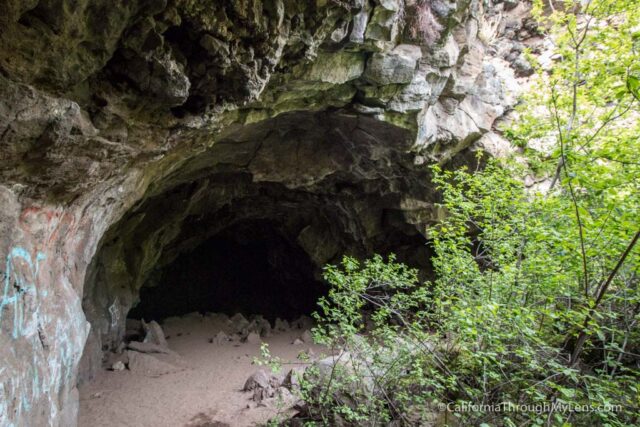 This part is only in the light for a little while before you will head back into the cave again.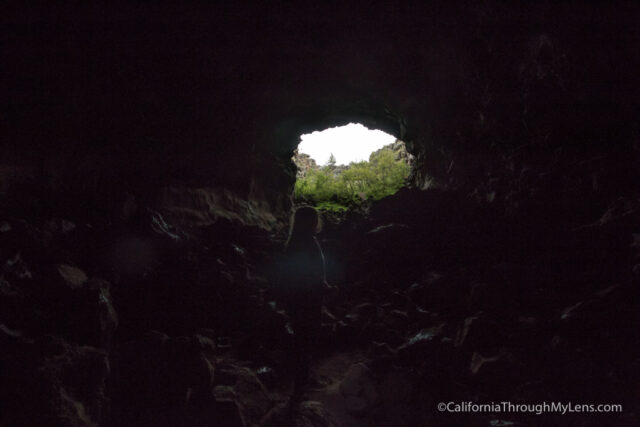 We turned around after this entrance as I had read that the cave here goes about a mile in before a cave in stops you from going further. Proceed if you like, but I probably wouldn't recommend you do that since it just leads to a dead end and is likely to be pretty sketchy in the darkness.
Video
Here is a video I made about Pluto's Cave.
This is a great, short adventure in the Mt Shasta / Weed area. It is an easy way for a family to get to experience a cave together, but just be sure you bring a flashlight.