I love donuts so much that I even like seeing pictures of donuts that I am not eating. This is how I stumbled on California Donuts on Instagram and had been following them for a few months before I even got a chance to visit them myself on St Patricks Day. They do a great job of building the hype with their awesome instagram photos so needless to say I was pretty excited for what was in store for me.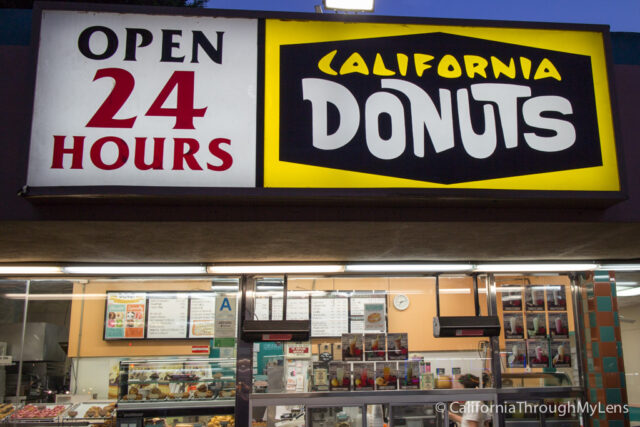 Details
About 2 dollars a donut

Open 24 hours

Not a lot of parking
The spot itself leaves a little to be desired but it is LA so that is how many shopping centers are.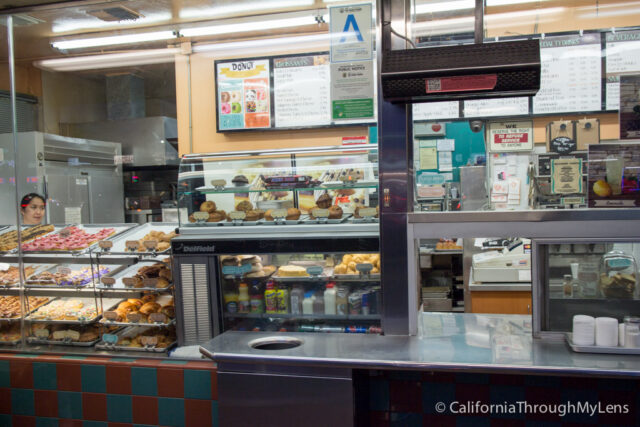 After finding a spot in the super small lot I walked up to the window to see all of the green donuts in time for St Patricks Day. Being that it was a special day the first choice I made was the green Lucky Charms covered donut.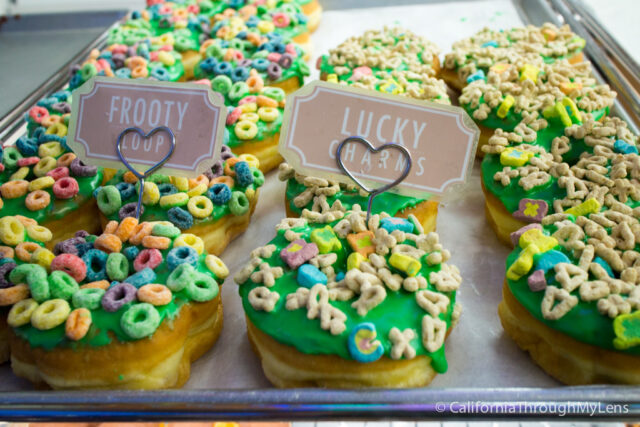 The other one I selected was the blueberry toast crunch which just looked too unique to pass up.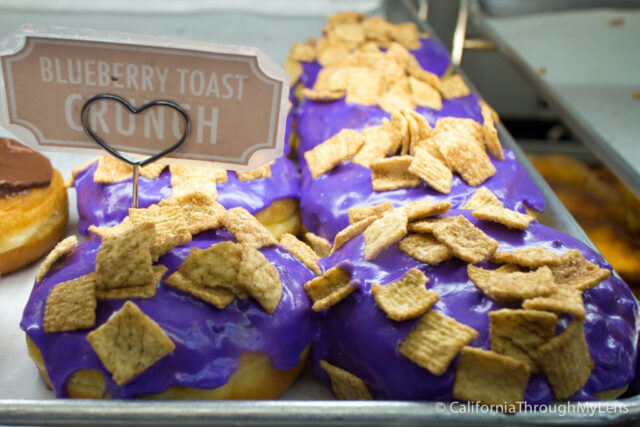 My wife went with the Panda donut which is a popular one on Instagram and I can see why, it is just fun to see.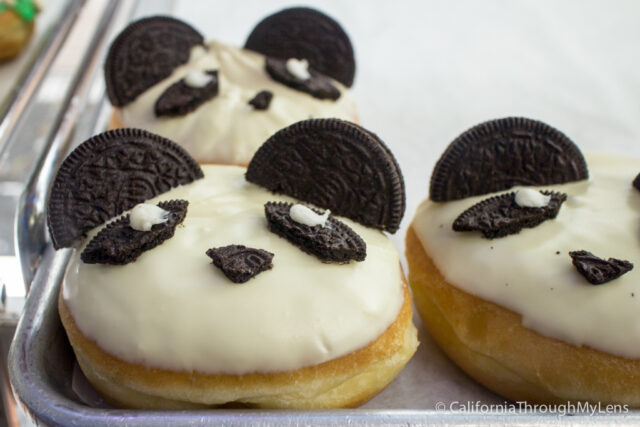 She also picked the cookies and cream which was the same as the Panda donut in taste as far as I could tell.
There were a ton of other good options there as well that I will have to try on another trip.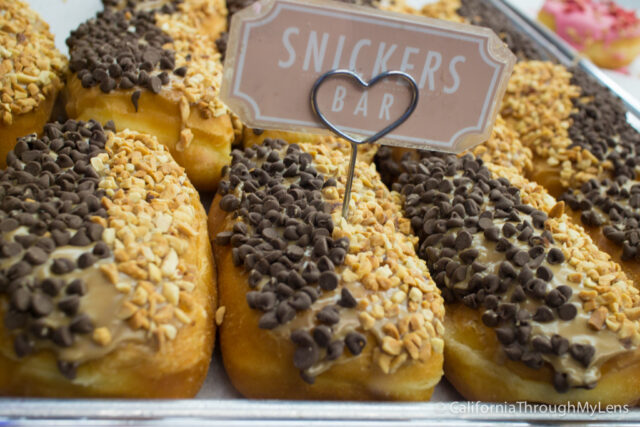 Lastly they had a selection of croissant donuts which I didn't try but also looked good.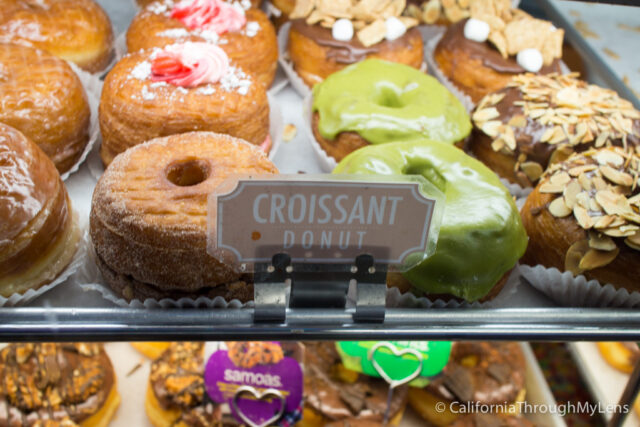 All in all this is another fun donut shop in a city with a ton of fun donut shops. I would say it is a little more pricey then others but it has a lot of fun flavors so it is fun to give a try. Let me know what your favorite is in the comment.