Christmas in San Francisco: 15 Things to Do for the Holidays
Each year around Christmas, I like to go and explore all of the new Christmas-related attractions you can find throughout the state. While in the previous years I have focused most of my time on Christmas in Southern California, this year I headed up to San Francisco and tried to find all of the best holiday spots in the city. You can see my list of 15 below, and be sure to let me know what I left off that you like doing for Christmas in San Francisco in the comments. Update 2022: Double-check these as they could be different this year. I tried to update any that had information I could find.
Union Square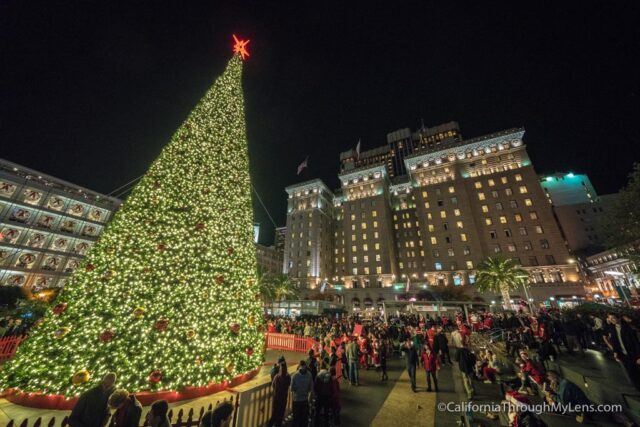 Union Square is the heart of all things Christmas in San Francisco. Each year it is covered in lights, and all of the stores that surround the square put up extravagant displays in their historic buildings. Here are some of the things to do in Union Square for Christmas.
Ice Skating (Opens in November 2022)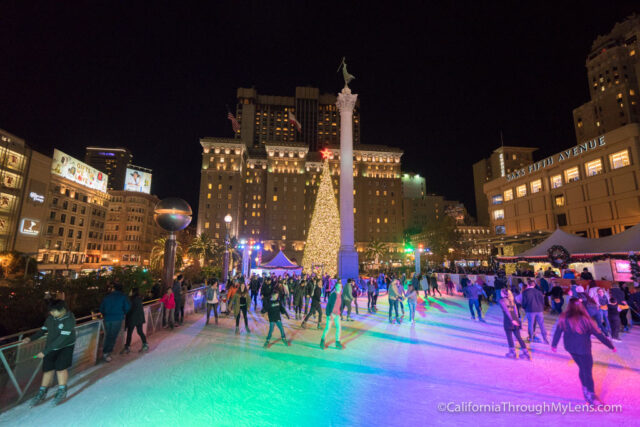 Right in the middle of the square, there is a large ice rink that sits in the shadow of the historic Westin St Francis (great place to stay for Christmas). This is an excellent spot for the whole family to ice skate, and it is especially popular at night when all of the lights come on.
Macy's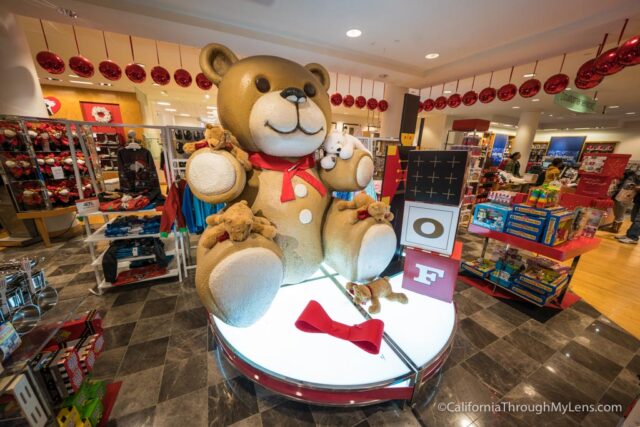 Macy's Department Store is the most popular place to visit in Union Square during the holidays. The exterior is adorned with wreaths and lights, while half of the top floor is dedicated to Christmas related souvenirs. You can even write a letter to Santa or sit on his lap while you walk around the store. I never buy anything, but I always like looking around.
Nieman Marcus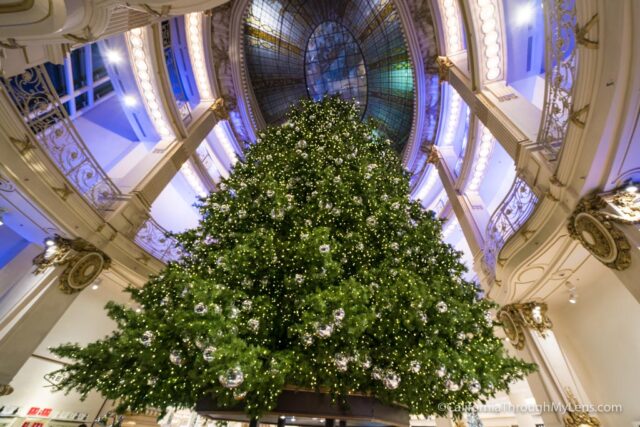 Across the street from Macy's, Nieman Marcus has a four-story-tall tree that you can see from the road. What's especially fun about this tree though is that you can see it from multiple floors, so as you go up, you get different views of it.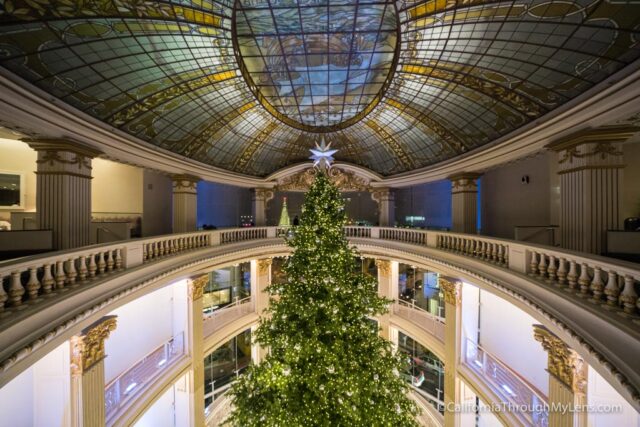 Also, you can get a reservation for the restaurant right next to the top of the tree and sit down for a meal while overlooking it.
Westin St. Francis Sugar Castles (November 23 – January 2)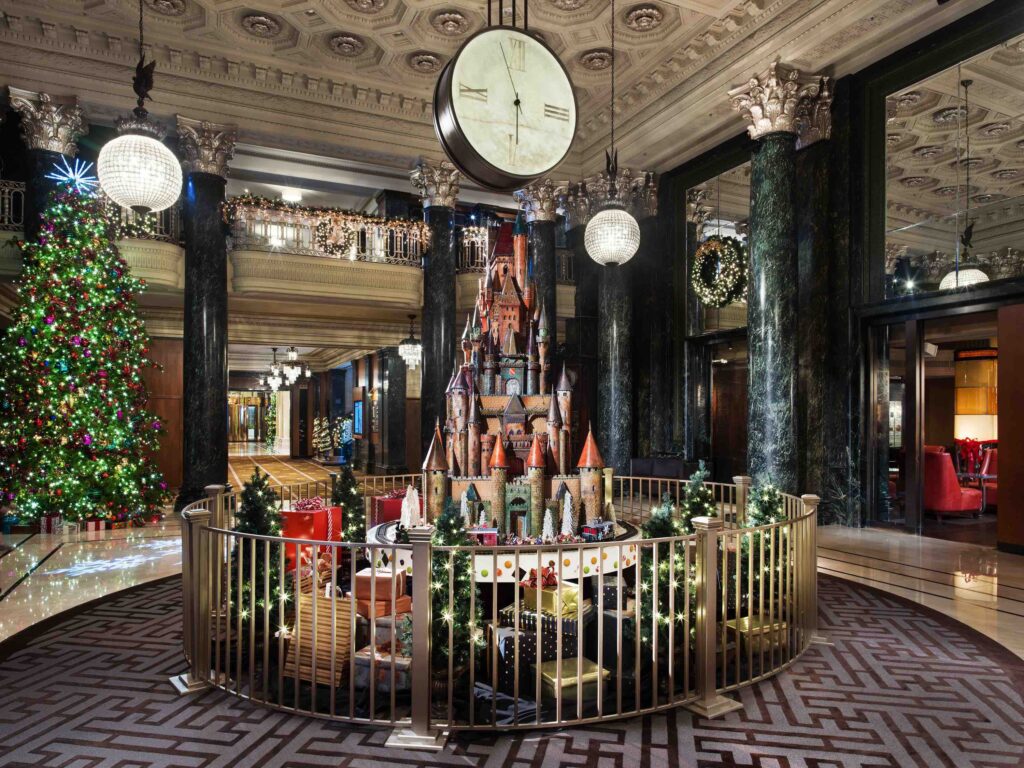 The Westin St Francis is a historic hotel right in Union Square. This hotel has been here since the early 1900s, and each year they have an elaborate sugar castle that is decorated and on display for Christmas. The sugar castle is right in the main lobby, and you have to check it out as they have to be seen to be believed. They also have a Sweet Boutique with cookies, macaroons, and other delicious treats (open weekends from 11 AM – 4 PM) in the lobby. There is also a pop up champagne bar (called Pop! Lounge) in the hotel and breakfast with Santa that you can buy a ticket to attend if you are interested.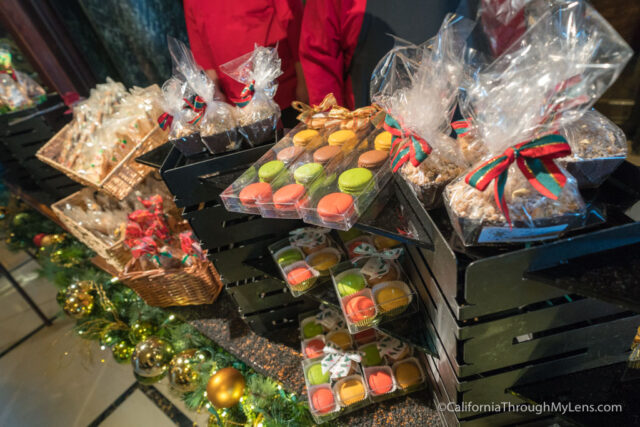 Westfield Mall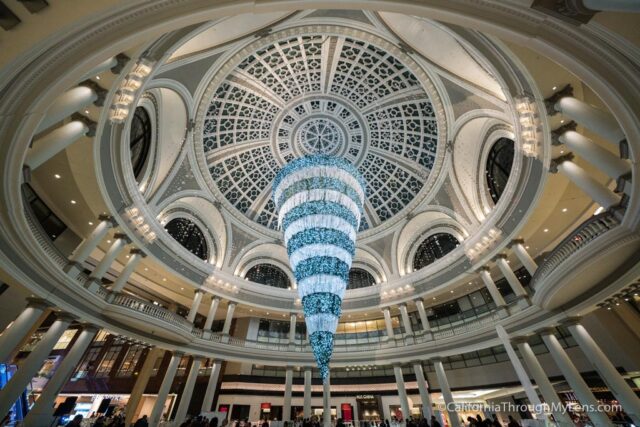 While this is technically a little off of Union Square, I am going to put this in the Union Square portion of the post since it is close enough to walk. On the top floor of the Westfield Mall, under the dome, there is a massive LED Christmas tree hanging upside down. It is a really fun spot for photos.
Events
If you are looking for a fun event to visit in San Francisco, here are a few I recommend.
A Christmas Carol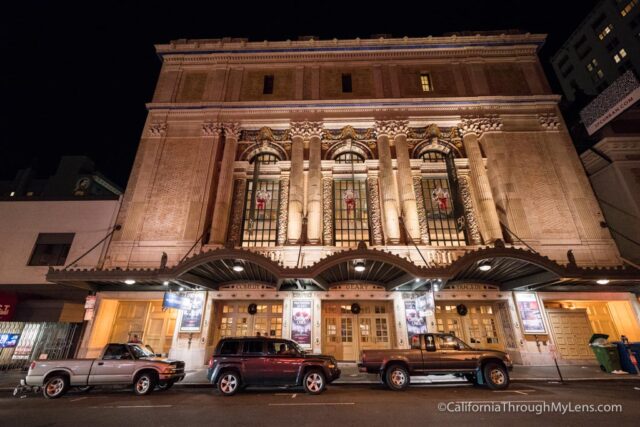 The A.C.T. in downtown San Francisco puts on theater productions of A Christmas Carol each year. Seeing the play is a great way to start a new tradition with your family in the city. Book early though, as shows sell out in advance.
Great Dickens Fair (Nov 19 – Dec 18, 2022)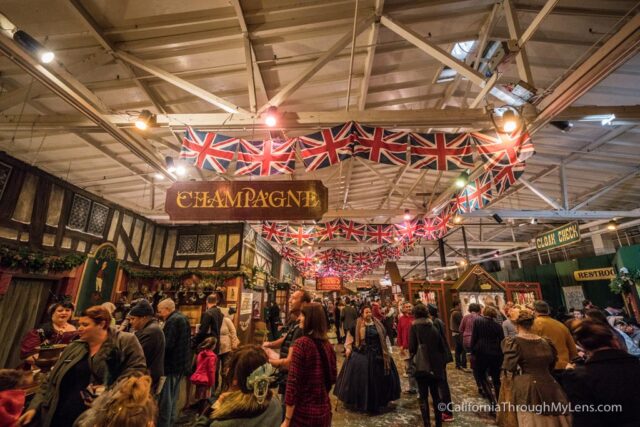 Another Charles Dickens related recommendation, the Great Dickens Fair is an annual event that happens during five weekends in November and December. This fair takes over the Cow Palace in Daly City (south of San Francisco), and it includes food vendors, shopping, performances, fair games, and more all set in the backdrop of mid-1800's London. It is a blast to visit the city and experience the fun culture they create. Don't leave without trying the buttered rum.
SantaCon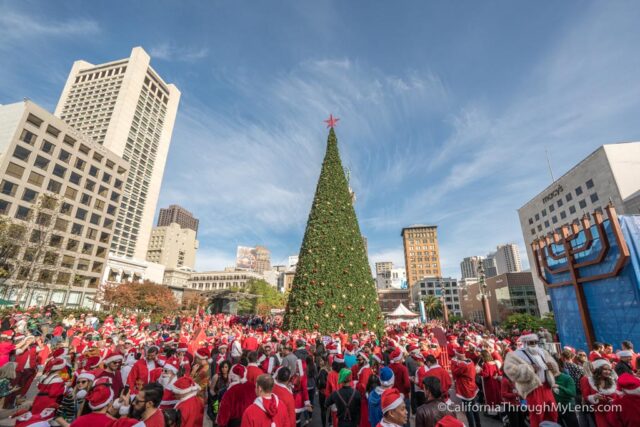 SantaCon is one of the craziest Christmas events in the city (happens in many other cities as well). Basically, thousands of people dressed as Santa descend on the streets of San Francisco for a day of singing, drinking, exploring, and just having an overall good time. Even if you don't want to participate, it is still a pretty fun day to be in the city as everywhere you look you will see someone dressed as Santa.
Deck the Halls Pop Up Holiday Bar (Opening November 25, 2022 according to their site)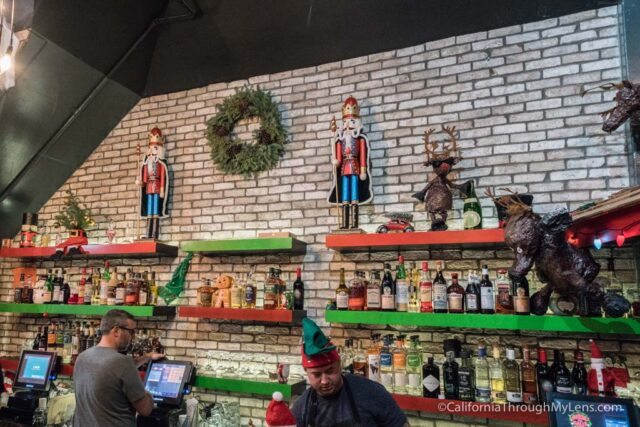 While this is not an annual thing, each year there are many holiday pop-ups, so you can see what is happening this year if you visit the city. When I went, the pop up that was drawing the most attention was Deck the Halls pop up holiday bar in North Beach. This bar was changed entirely for Christmas, complete with penguins and an igloo on the wall, reindeer on the fake roof, and a Christmas tree in the back. Even the drinks were inspired by the holiday.
Museums
California Academy of Sciences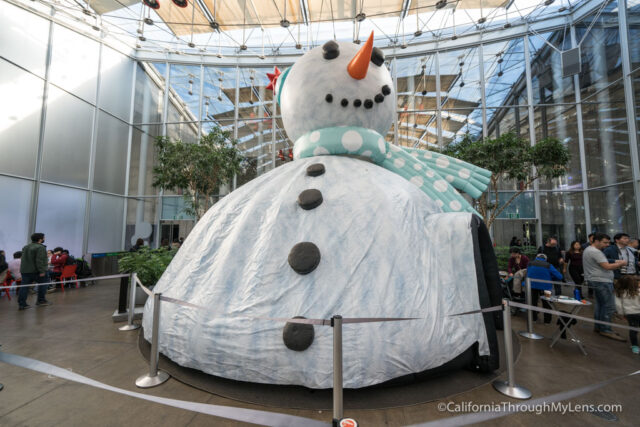 The California Academy of Sciences in Golden Gate Park is a fun spot to visit with your family any time of the year. They have a large dome that houses a rainforest and has butterflies that flutter around you as you walk. During Christmas though, they have an ice skating rink, exhibits dedicated to arctic animals, a snowman theater for children, and bands that play Christmas music. Plus, you can often see it snow in the main exhibit as well.
Walt Disney Family Museum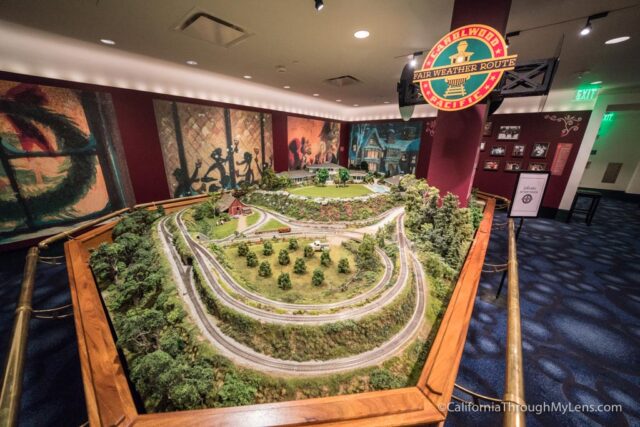 In the Presidio, the Walk Disney Family Museum is a fun, quick stop. They put up a "Home for the Holiday's" exhibit, which features a reproduction of Walt Disney's home and a railroad track that goes around it. This exhibit is free, but the rest of the museums does cost. I wouldn't go here just to see the holiday exhibit, but if you are into Walt Disney at all this is a great museum to visit.
Other Christmas Spots in the City
Fairmont Hotel Gingerbread House (opens November 27, 2022)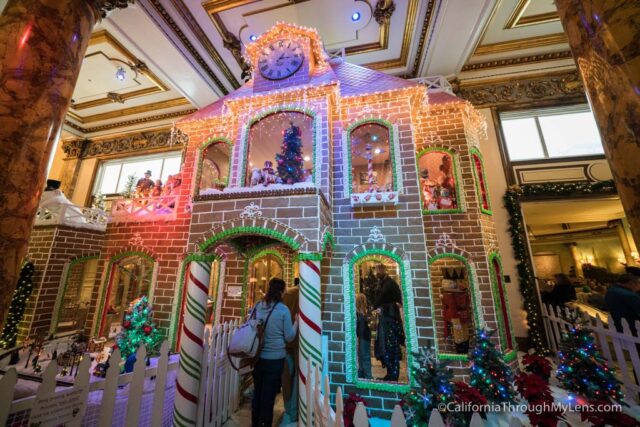 Inside the historic Fairmont Hotel in Nob Hill, they have a two-story gingerbread house made out of real gingerbread. This yearly attraction is always popular, and people come from all over to see it. You can walk through the house and have tea in the large dining room if you are looking to stay longer. Also, don't miss the big Christmas tree in the lobby.
Tom and Jerry's House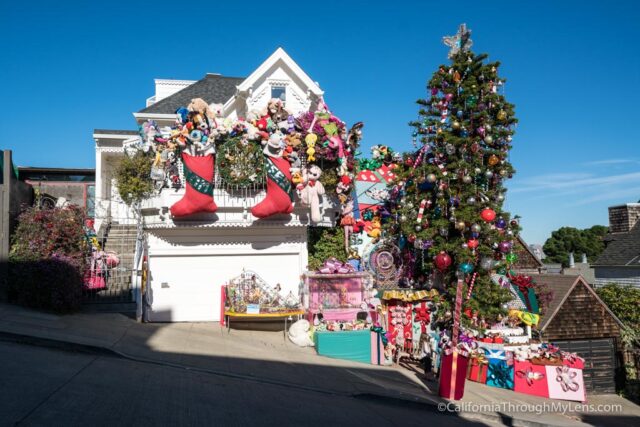 Tom and Jerry's House is a privately owned house in the southern part of the city. This house gets decked out every year for the holidays, and people come from all over to see it. This is their 35 year creating this fun Christmas activity for the community to enjoy. Be sure to be respectful if you visit.
Ghirardelli Square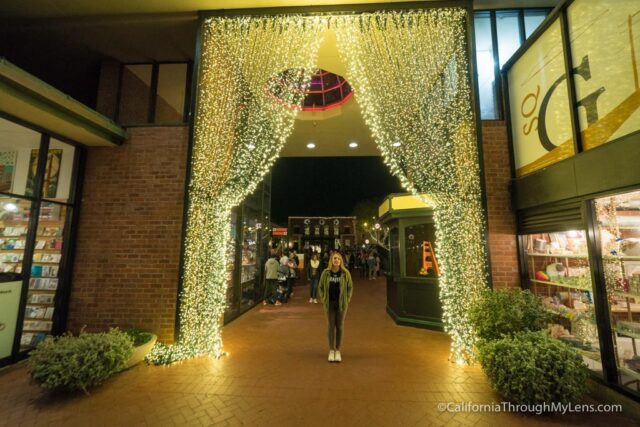 No trip to San Francisco is complete without visiting the historic Ghirardelli Square. During Christmas though, the square is transformed with lights everywhere, holiday decorations, and a massive Christmas Tree. It is a great spot to come with your family, get some hot chocolate, and just walk around the area.
Fisherman's Wharf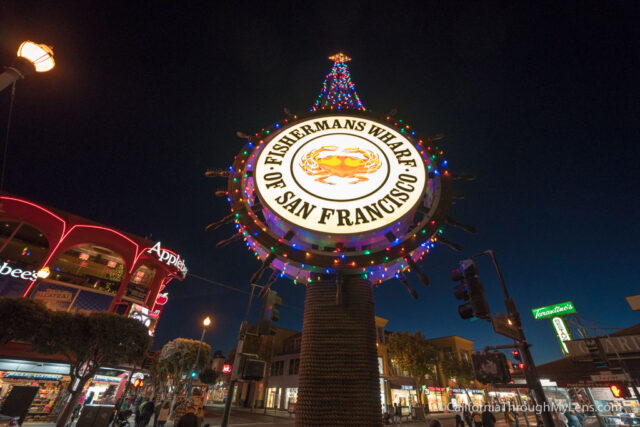 There is not a lot that happens here for Christmas, but it's still worth walking around to see the lights on the buildings and the Christmas lights on the Fisherman's Wharf sign. Plus, Boudin has a place where children can sit on Santa's lap during specific nights as well.
Video
Here is a video I made spotlighting all of these recommendations.
So there you have it, my recommendations for spending Christmas in San Francisco. Be sure to let me know what I left off in the comments!