Arch Rock Trail in Joshua Tree National Park
One of my favorite places in all of Joshua Tree National Park is the White Tank Campground. This collection of 11 campsites are awesome, plus they lead to a wonderland of rocks, which includes the popular arch rock. This short trail will take you the arch, and if you have time, you can explore and find the heart rock and other fun spots in the area as well. Here is all the information. Update 2020: This information is from 2017. To access this hike, you now need to park at the Twin Tanks Parking area and hike from there. I have not done it yet but will update the post with the new information when I do.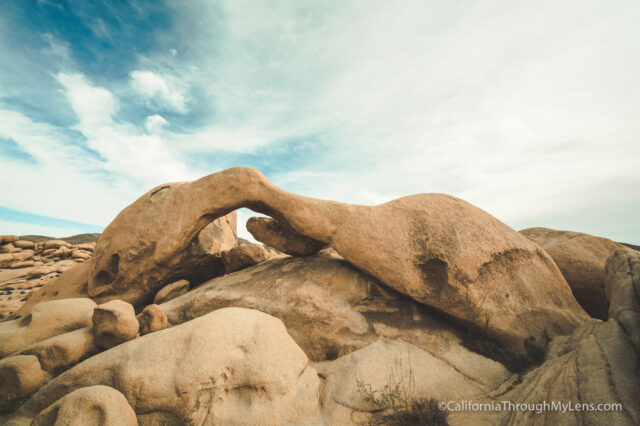 Details
1 mile
Flat
As of 2020, the parking location is now at Twin Tanks Parking Area
This information is from my visit in 2017
Read more about Joshua Tree National Park here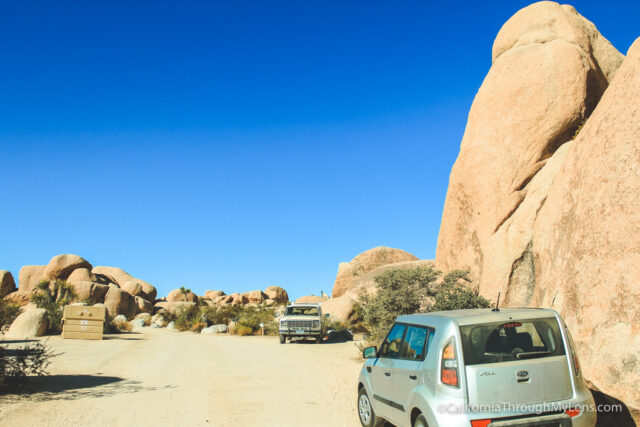 To get to White Tank Campground from the Oasis Visitor Center in 29 Palms, head south on Park Blvd. There will be a split in the road, and you will want to head left. From there, you will pass by Belle Campground and then get to White Tank Campground. If you went to Cholla Cactus Gardens, then you went too far. When you enter the campground, you will drive down the small main road and will then reach the trailhead sign and a place where 3-4 cars can park for the hike.
The Trail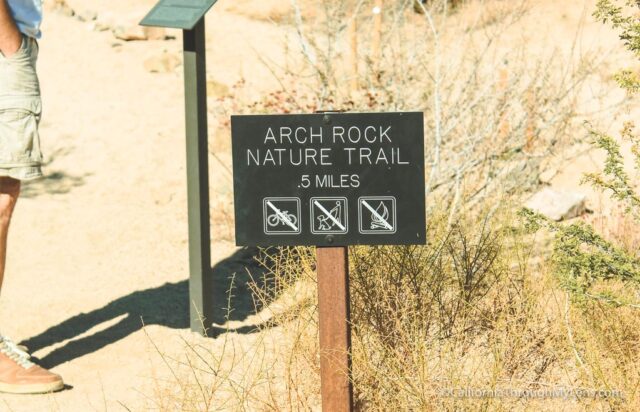 From the parking area, you will see a sign for the trailhead. Head out on the well-maintained trail as it climbs up a small hill.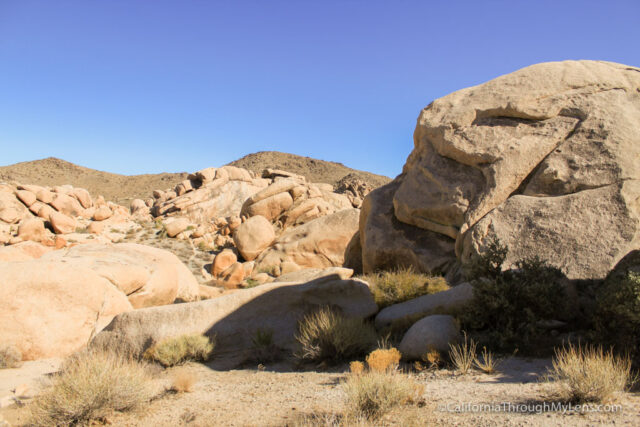 You will then get a view of the backcountry area and can look out over the sea of rocks around you.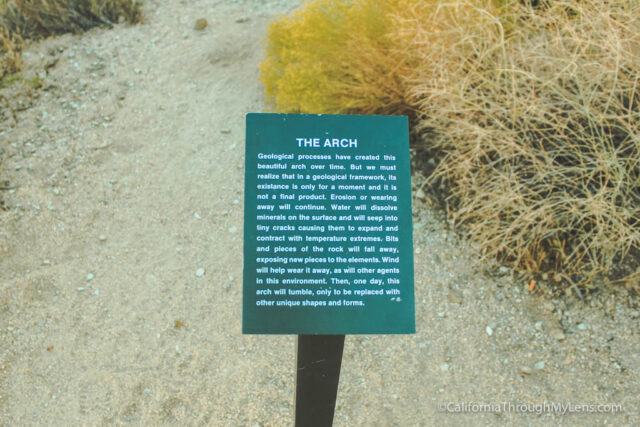 Continue to follow the trail down, and you will see a sign for Arch Rock.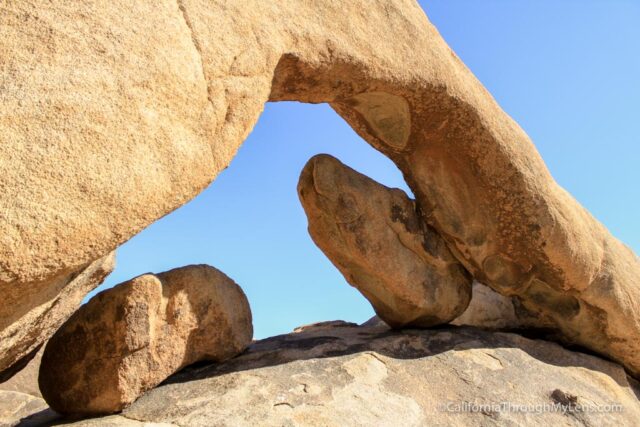 From here, you can see the arch, and you can start your exploration of the area, including climbing on the rocks surrounding it to get a better view.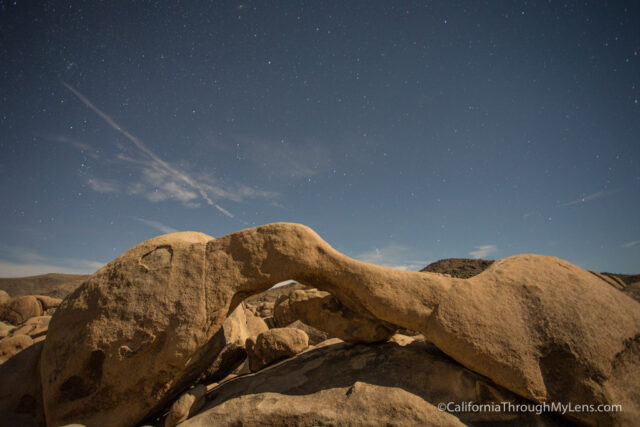 One of the best things about camping in the White Tank Campground is that you can walk out here at night and take star trails photos of the arch as well.
Heart Rock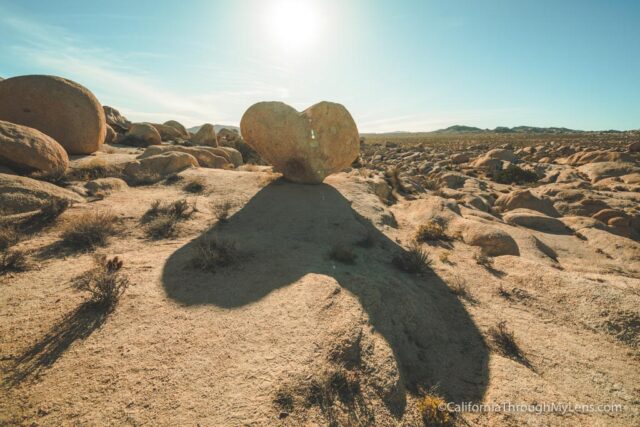 Many people ask me about where Heart Rock is, and I think it is fun that this spot is more unknown, and you have to search to find it.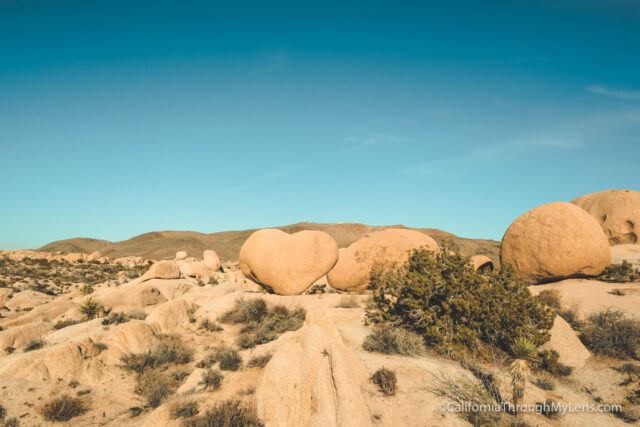 I won't give the exact location either, but it is about a quarter mile or so from Arch Rock if you want to look around for it.
As you can see, this is an excellent hike in the park and one that is easy enough for families to do as well. Check it out and let me know what you think in the comments.