Road Trip 6 Waterfalls in One Day in the Mt Shasta Area
The Mt Shasta area of California is surrounded by stunning natural wonders ranging from volcanos and lakes to waterfalls. I thought it would be fun to go on a one day road trip and see as many waterfalls as I could in one day. While you could push this and include more (there are more in the area for sure), this itinerary gives you a good introduction into northern California waterfalls without taking too much time. Plus it will show you two of my favorite waterfalls in the state, Burney Falls and Middle McCloud Falls. Here is all the information and let me know what your favorite waterfall is in the comments.
Video
Here is a video I made of the road trip.
Details
About 160 miles round trip of driving
4-5 miles of hiking (you can see half without any real hiking though)
Fee to see Burney Falls, the rest are free
The 6 Waterfall Road Trip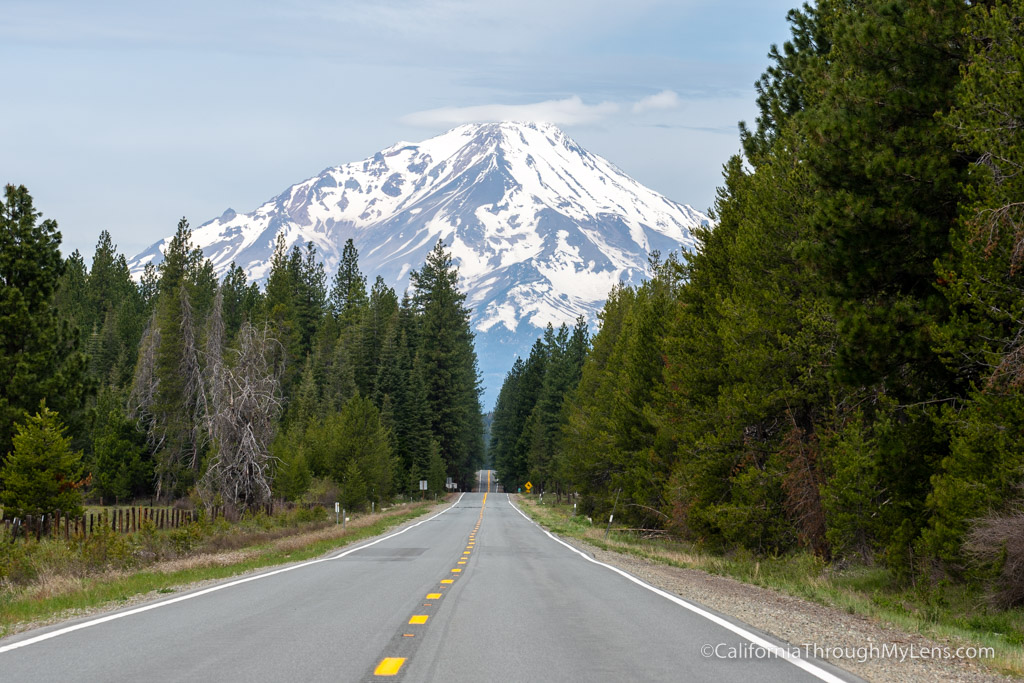 To do this adventure, I spent the night in Mt Shasta and the trip begins and ends there. If you start in the morning like I did, grab breakfast at Seven Sons or Yaks Shack. Both are great breakfast / coffee shops in Mt Shasta.
Waterfall 1 – Faery Falls
Faery Falls is located 10 minutes from downtown Mt Shasta and the hike is about 1.2 miles round trip. It feels remote as you take a dirt road to access the trailhead and there are no real signs. The falls is worth it though as it is stunning. Here is all the information on doing the hike to Faery Falls.
Waterfall 2 – Hedge Creek Falls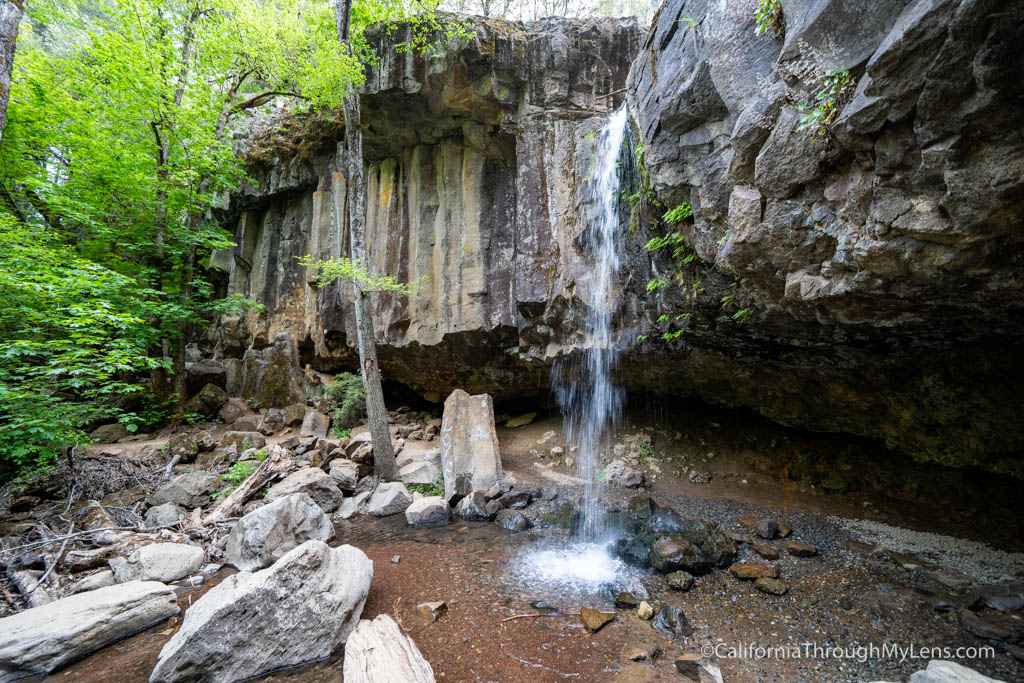 From Faery Falls, it is about 15 minutes to drive to the Hedge Creek Falls trailhead in the town of Dunsmuir. This hike is less than a half mile round trip, but it is steep with a couple switchbacks that take you down tot the falls. The waterfall is beautiful, and it has a trail that takes you behind the falls for a unique view. You can also do this trail at the end if you want to go to Yaks on the 5 for dinner after doing all the waterfalls. Read more about hiking to Hedge Creek Falls here.
Waterfall 3, 4 & 5 – Lower, Middle and Upper McCloud Falls
Driving 20 minutes from Hedge Creek will get you to the town of McCloud and a series of three waterfalls along the McCloud River. You can hike all three of these on a 4.5 mile round trip hike, or you can just drive to each and go to an overlook. Here are each of the falls.
Lower Falls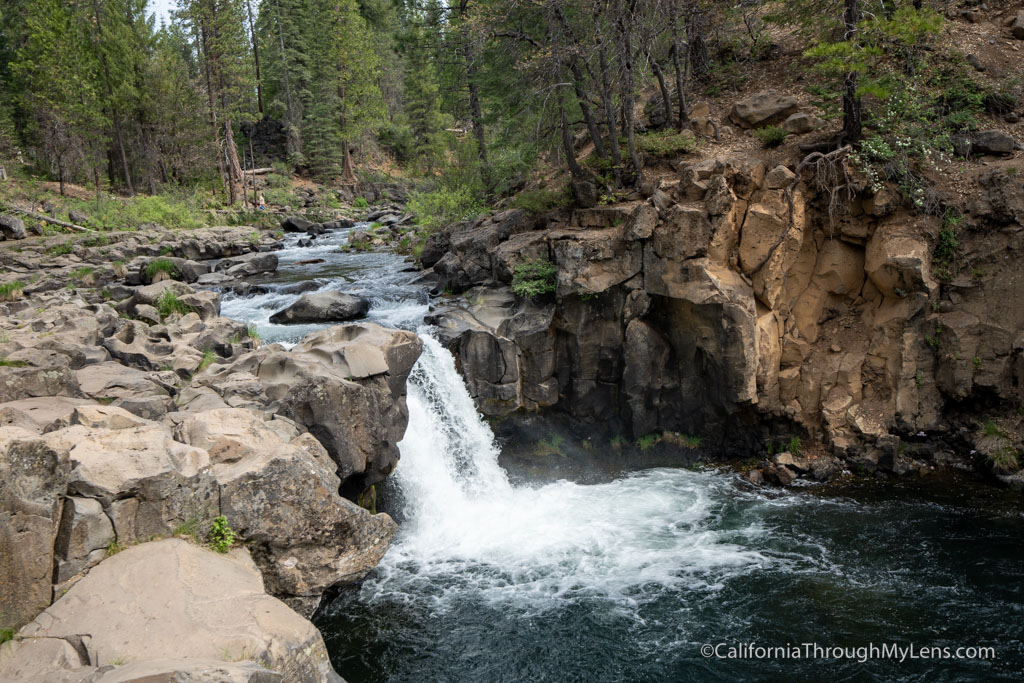 The overlook here is right next to the parking area, or you can walk down to the rocks and get closer to the falls for a photo.
Middle Falls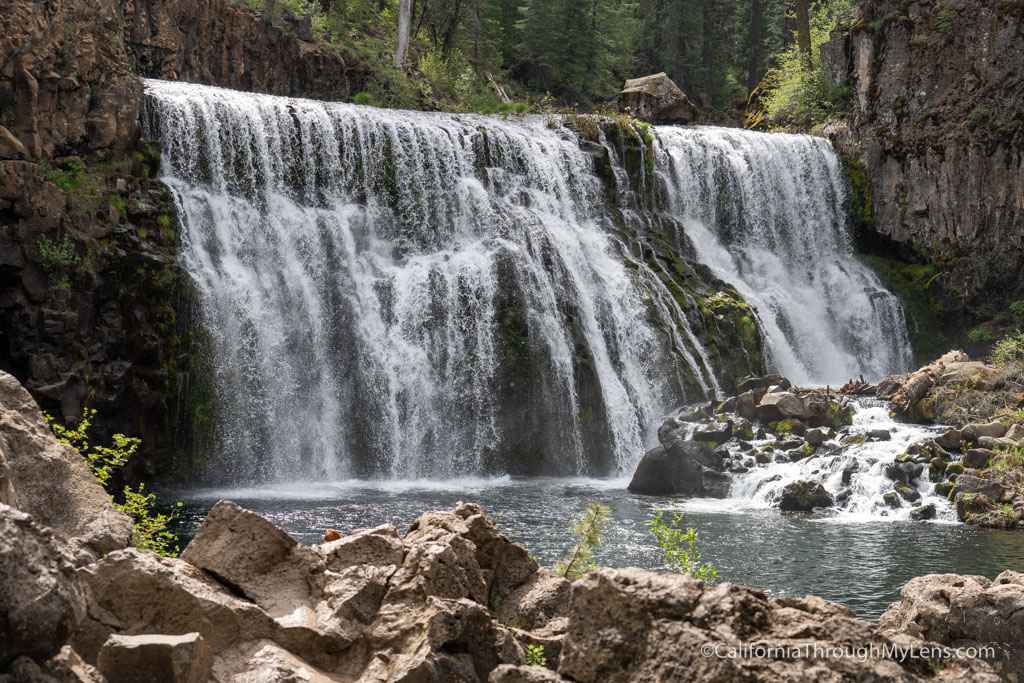 This one has a high overlook near the parking lot that looks down on the waterfall. It is a stunning view to see the falls like this but it is even better from the base. It is about a mile round trip and it drops and gains a decent amount of elevation to get to the bottom though so many people just elect to take it in from the overlook.
Upper Falls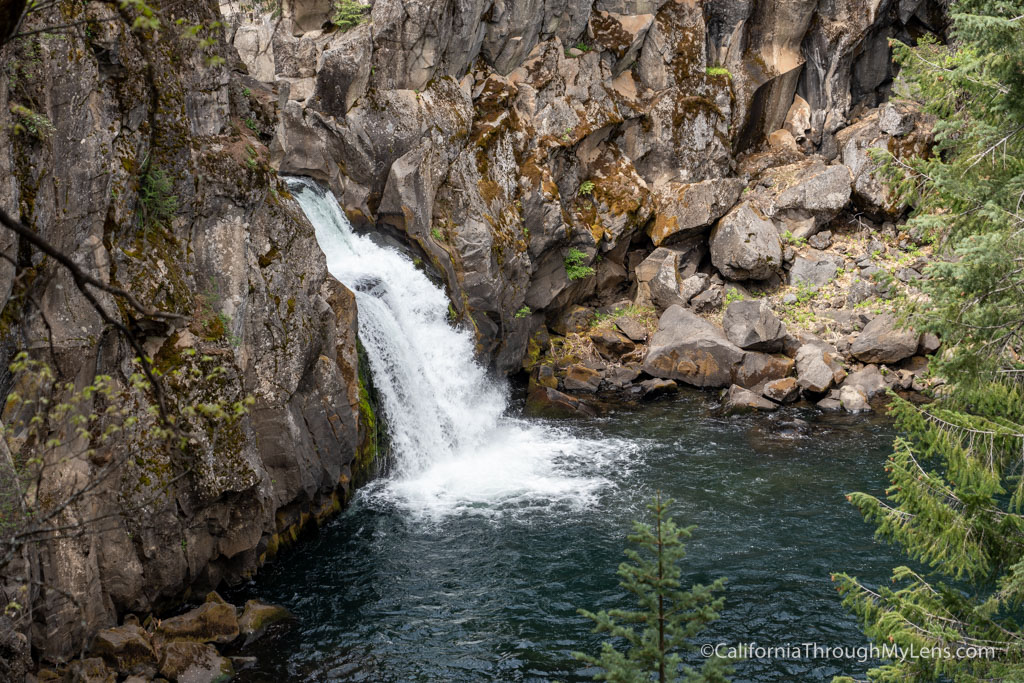 This is the last waterfall you can see and it is another one that you simply do a short walk from the parking area to the overlook. There are multiple overlooks so you can see both the falls and the river from different angles. Read more about all of the McCloud Waterfalls here.
Waterfall 6 – MacArthur – Burney Falls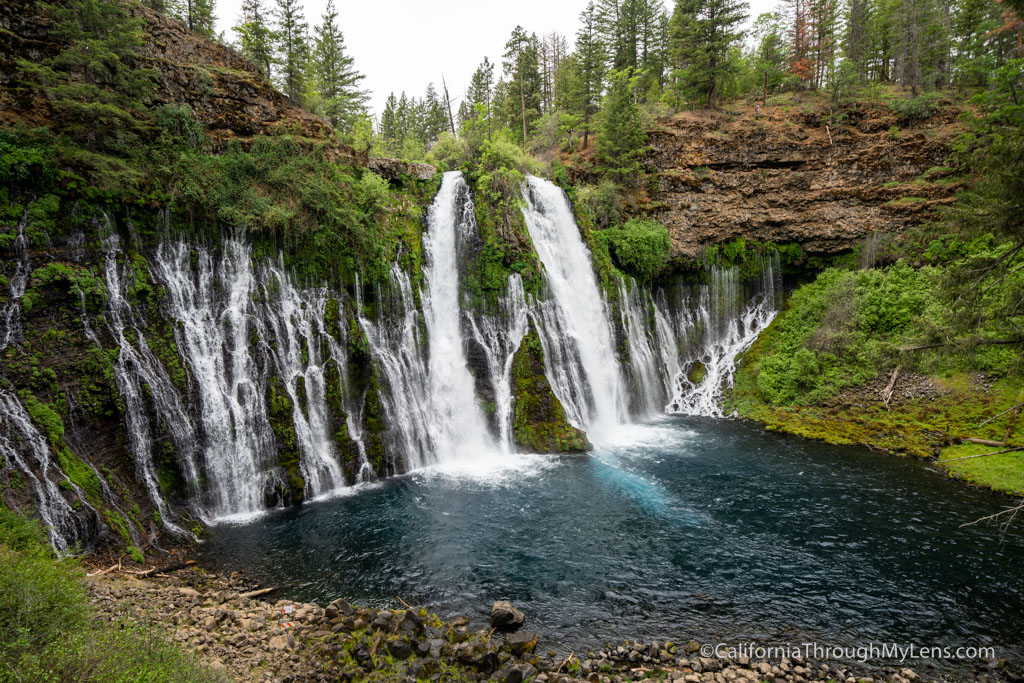 MacArthur Burney Falls is probably my favorite waterfall in the state of California. It is stunning to see such an amazing natural wonder and it was once called one of the 8 wonders of the world by Theodore Roosevelt. You can take it in from the overlook right next to the parking area, or hike down on a half mile round trip trail to the base. This trail is a little steep on the way up but this is a waterfall you want to experience from the base. There is an optional loop that allows you to hike more of the state park if you are interested in extending the trip as well.
After finishing Burney Fall, it is about 55 minutes back to Mt Shasta, completing your epic one day waterfall road trip. Let me know if you do it in the comments and what you think. You can see more Siskiyou County hiking recommendations in this post as well.