Faery Falls: An Awesome Waterfall Hike in Mt. Shasta
Mt Shasta is one of the most amazing places for outdoor recreation in Northern California. There are so many waterfalls, hikes, lakes, and summits to explore in the area that I am always finding new ones each time I go back. On a recent trip, I heard about Faery Falls, which is near Lake Siskiyou, and knew I had to check it out. The hike is a short 1.5 miles round trip and not too far from Mt Shasta city. Here is all the information.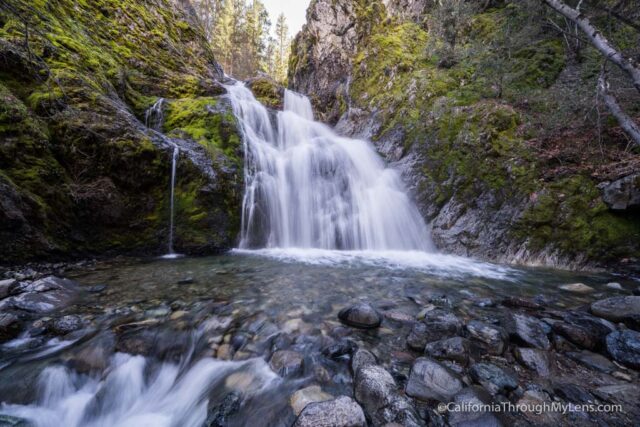 Details
1.5 miles
200 feet of elevation
This information is from my visit in 2018
Read about all of my favorite spots in Siskiyou County here
Getting There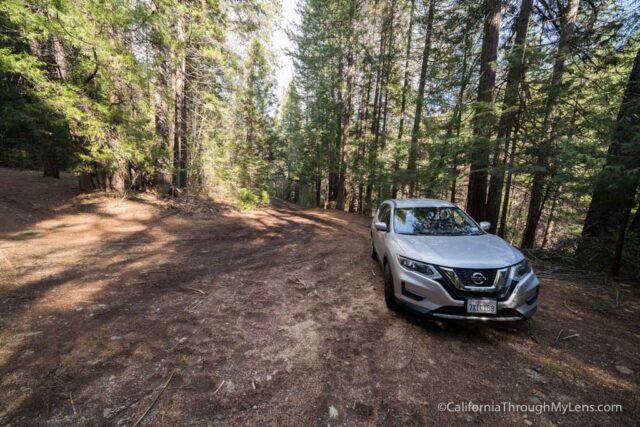 I would recommend getting the exact coordinates before setting out to drive there as there are no signs. From Mt Shasta city, you will want to head south on W A Barr Road, then make a left on Ney Springs Road, then another left to stay onto it. After turning onto this road, you will follow it around until you see a split off to the right. If you have a 4WD car, you can continue another .4 miles, but the road is much tougher here. If not, simply park in the dirt turn out and start walking up the road. At the .4 mile mark, the road will bend right, and this is where you can park if you have 4WD. You will continue straight to stay on the trail which goes along the creek. Again, it is probably best to get a GPS of the trail, so you do not get lost.
The Trail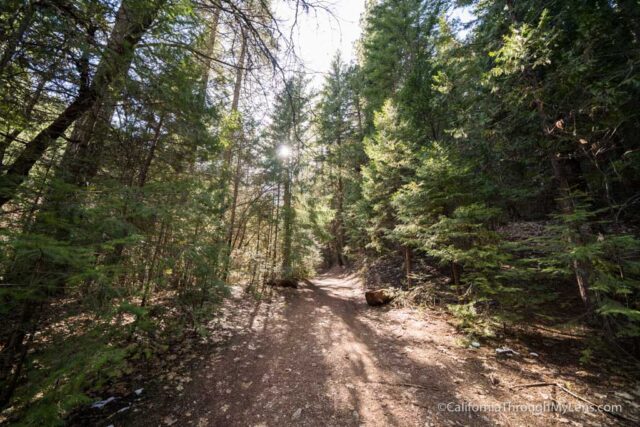 After you begin, the path soon leads to the remains of an old retreat center that used the spring water for healing, called the Ney Springs Resort.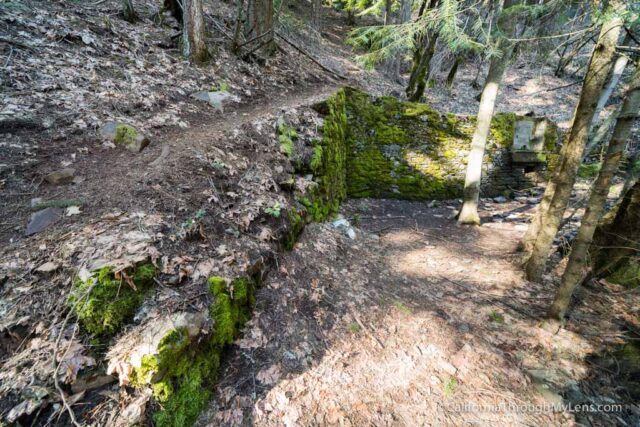 There isn't a lot left here other than a moss-covered wall, a few bits of machinery, and a faucet that still drips.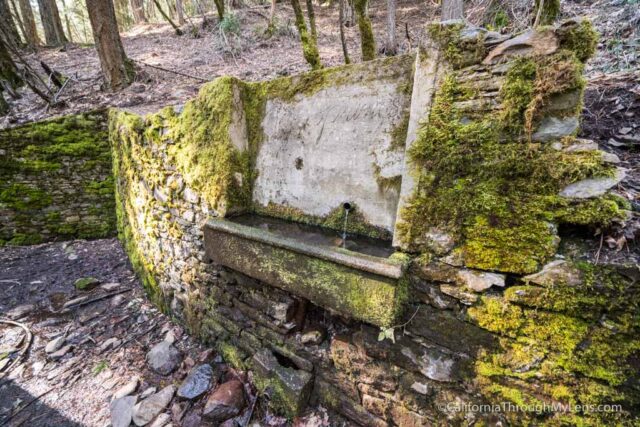 It was cool to explore since nature was starting to take over the remains, making for unique photos.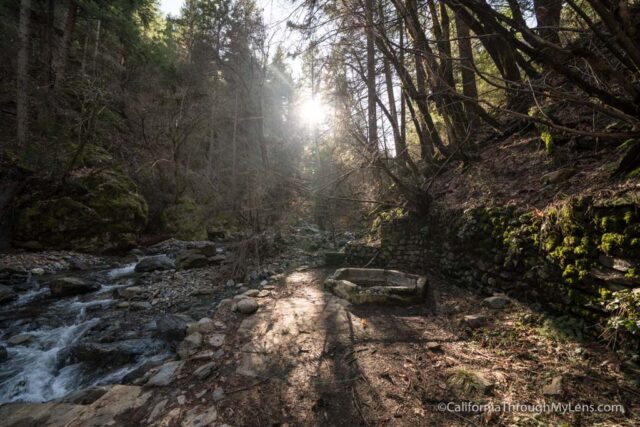 From here, there is a short path down to the water that I would recommend taking.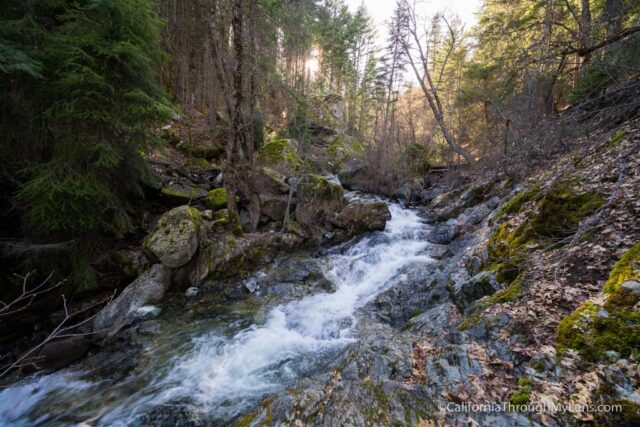 When you get down there, you will have a beautiful view of the creek and one of the old pools.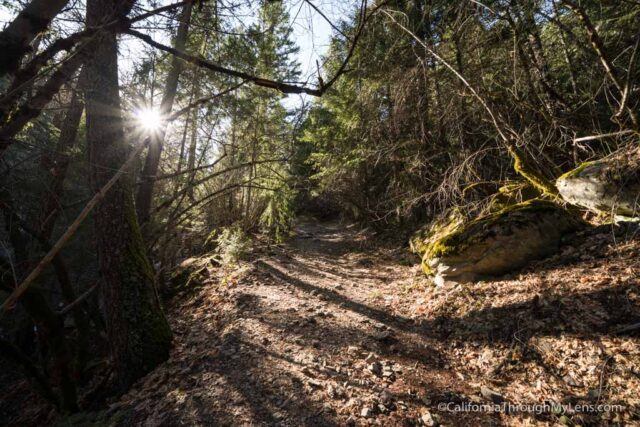 Head back up to the road and continue uphill. The path gains elevation here, which you will feel more on the way down as it gets a little steep.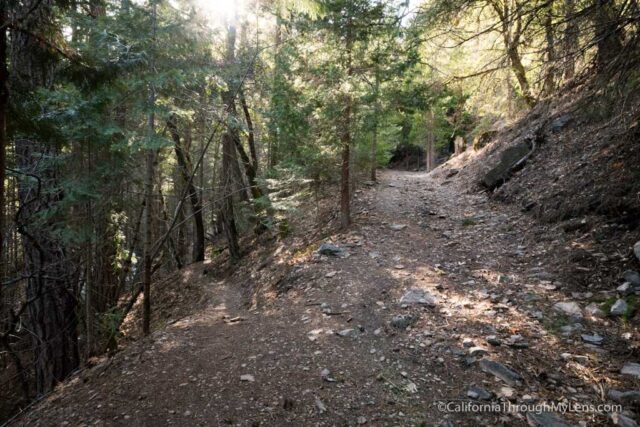 Eventually, you will see a spur to the left that leads all the way down to the falls.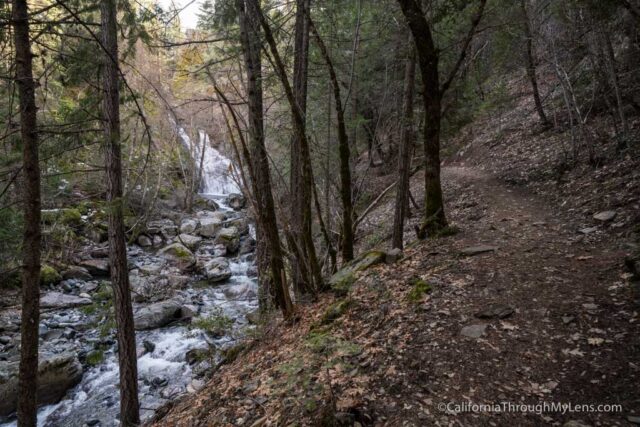 Take this, and you will continue until you get to the water and see Faery Falls.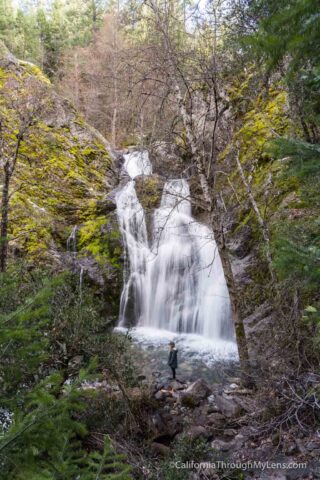 This waterfall is probably 50 or so feet tall, and it was gushing when we went.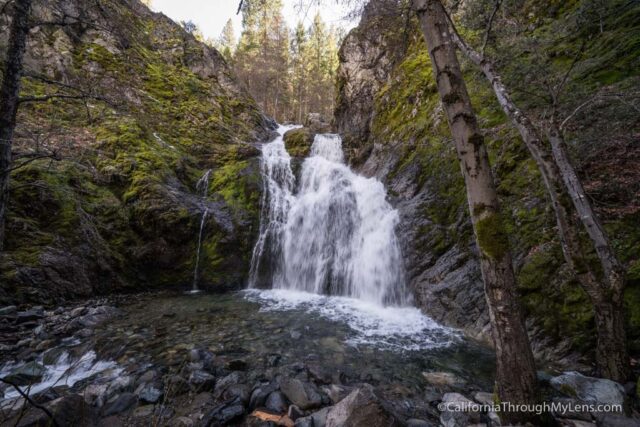 I walked all around and took a ton of photos from many different angles.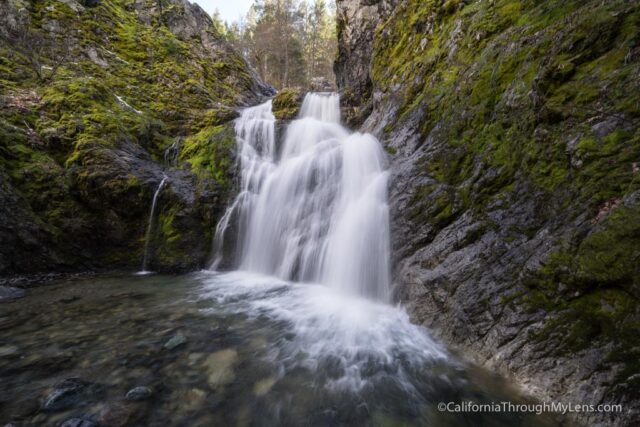 It is easily one of the most beautiful waterfalls in the area.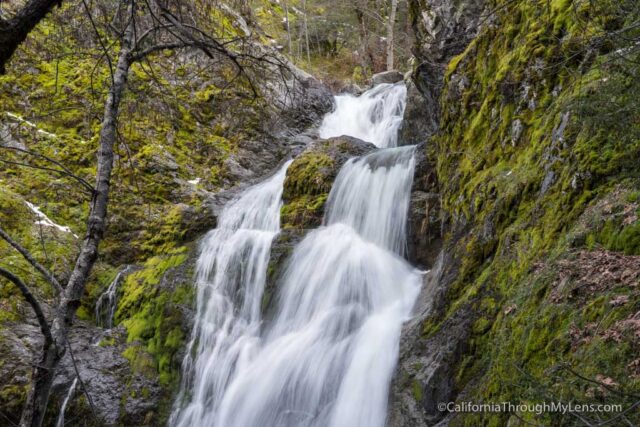 When we were done, we hiked back out and decided to hike up more to see if it took you to the top of the falls.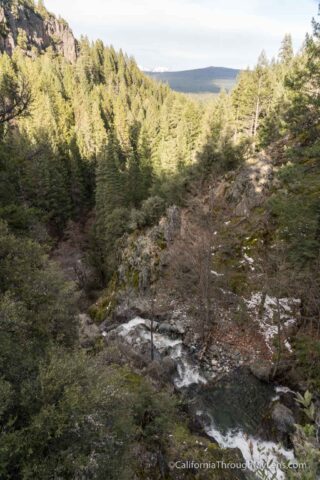 When we got to where the top seemed to be, we were pretty far away from the falls, and there was a nice view of the canyon but not a lot of reason to go up there.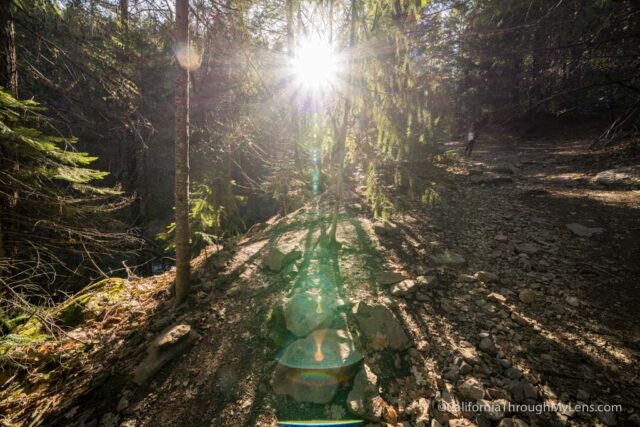 To get back to your car, simply follow the road back down to where you parked. All in all, it was a great hike in the Mt Shasta area and one that I recommend.