The Crowley Lake Columns are a mysterious site that many people pass by along Highway 395. These natural columns are not easy to get to, but they are rewarding for any adventurer who makes their way out there to see them. Here is the information if you want to check it out. Note that the water level can be very high and that access like what is mentioned in this post is not always possible due to the water levels. Also, you CANNOT do this without four wheel drive.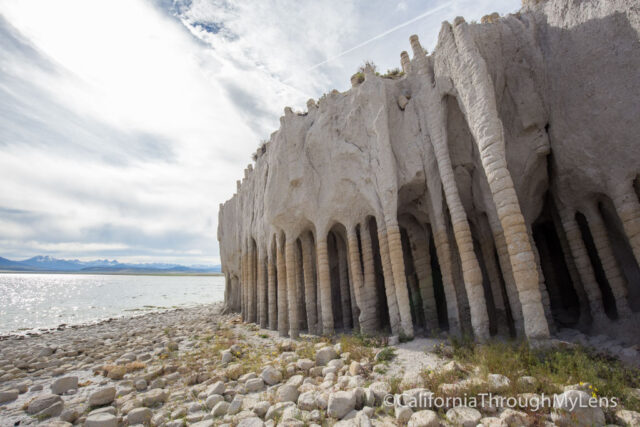 Details
40 minutes off Highway 395
20 minutes on a dirt road where you need to have 4WD
This information was from my visit in 2016
Getting There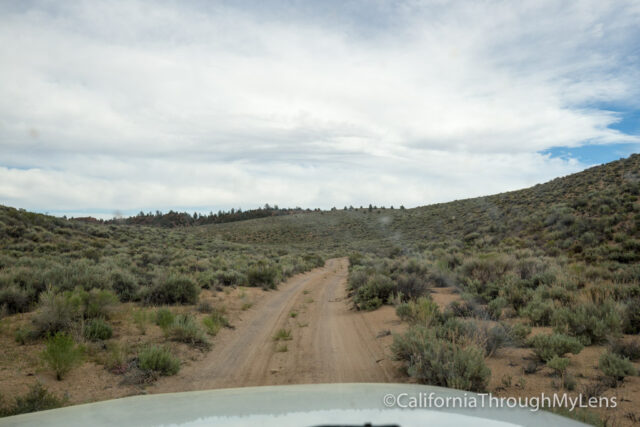 Driving up Highway 395 from Bishop, you will turn right on Benton Crossing Road, the road that has all of the hot springs on it. From there, you will follow it as it heads towards the mountains, then bends around the lake and heads towards the east side. Exactly two miles after you pass the dirt road named Layton Springs Road, you will see a small dirt road off to the right (watch your odometer). I would highly recommend looking at the satellite view on Google Maps for this section as it is easy to get lost with all of the different offshoots on the road. Also, it is good to have a GPS location, as well. You will drive along this dirt road for about 15 minutes as you make your way to the beach. When you reach the beach, you can continue to drive left if your car can do it, or you can park here and hike along the beach to the left to eventually reach the columns.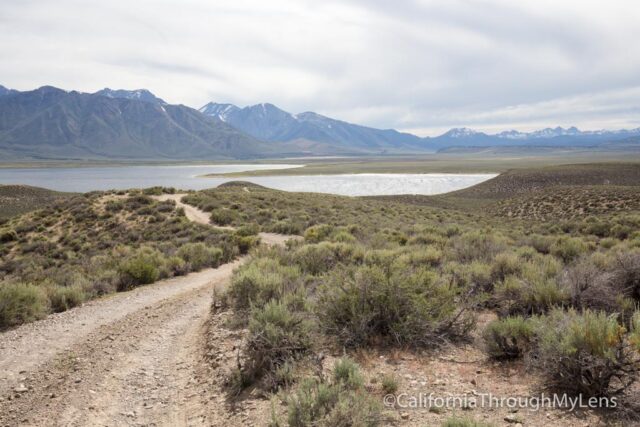 I would HIGHLY RECOMMEND not making the drive to the beach without 4WD. There were massive potholes in the road, a few steep sections of sand, and even some rocks jutting out from the road. It was not bad with 4WD, but I wouldn't do it without.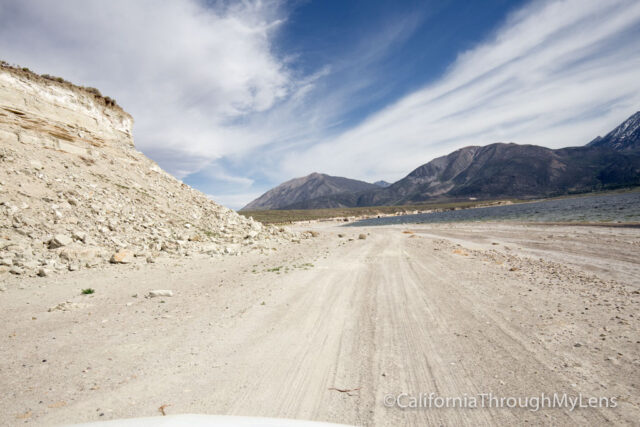 When you finally make it to the beach, you can drive along the sand or park and head southeast along the beach till you see the columns in front of you.
The Columns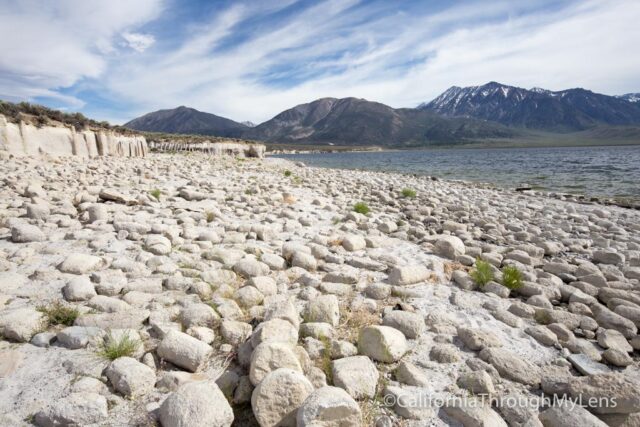 Depending on the water level, you can walk along the beach for a half-mile or so, seeing all of the columns as they go on for quite a while.
Some are small and not defined, while others are 15 feet tall.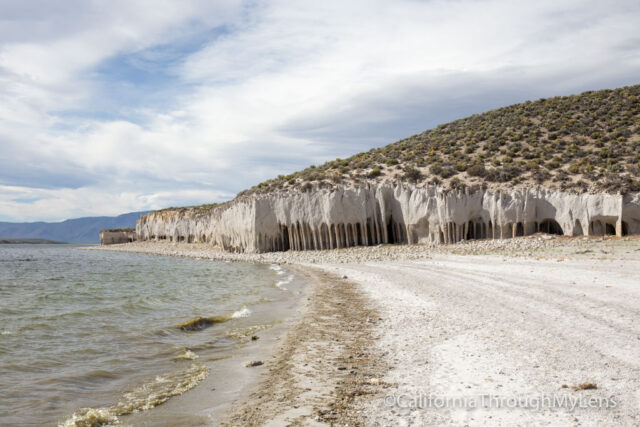 There are many small caves that you can explore while you are hiking around.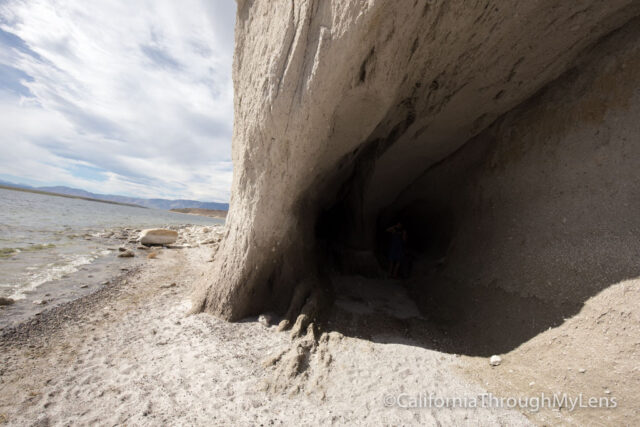 Learn more about the history of the columns here.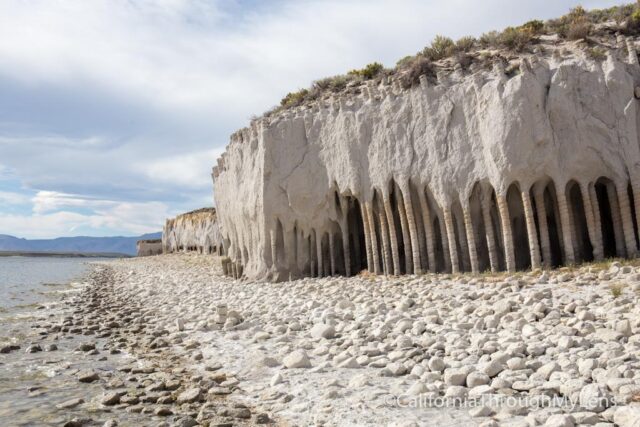 The best area to see the columns is about a half-mile walk along the beach, and they include columns that are about 15 feet high. You can even walk around these as they go back about 4 feet into the rock.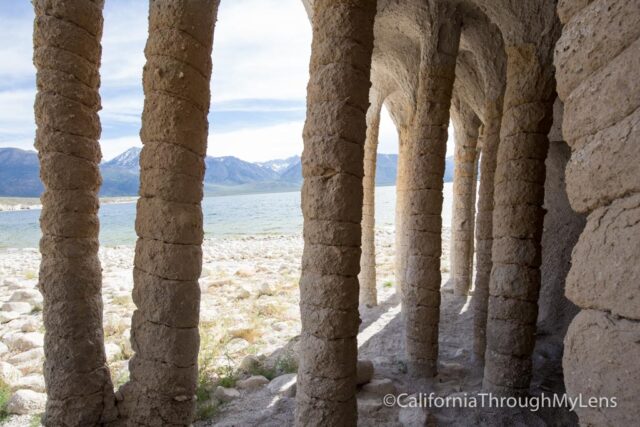 I spent a lot of time just exploring here as the columns are so beautiful and unique that they need to be experienced to be believed.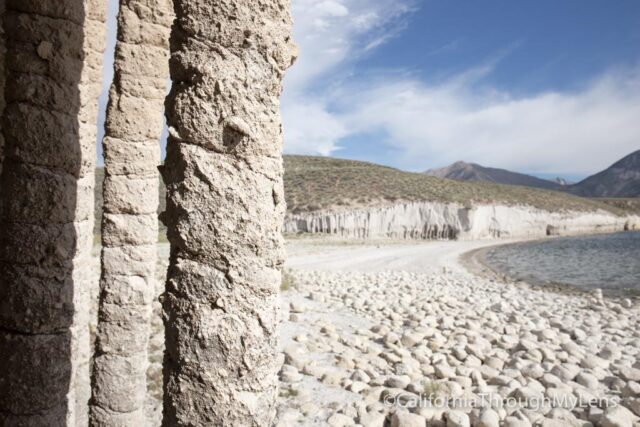 I am guessing you can probably also get here by boat as well as I saw a boat only 20 or so yards off the shore when we were there.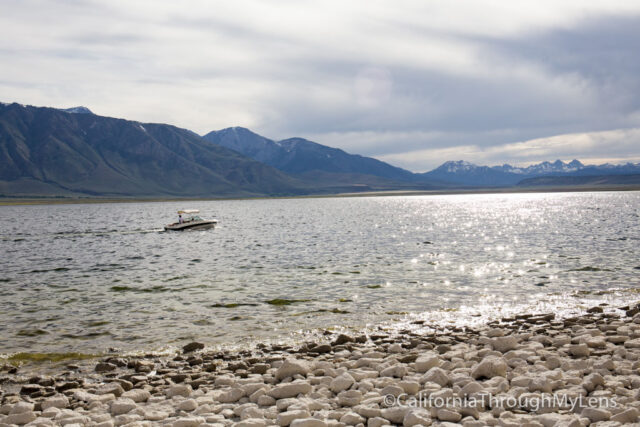 When you get up close to the columns, you will notice they are coarse to the touch.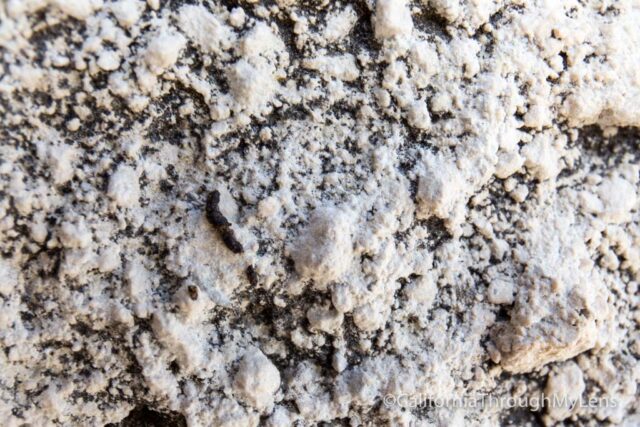 After spending some time exploring, you can head back the way you came. Note again that the water level could be higher after a good rainy season, and you may not be able to get to them.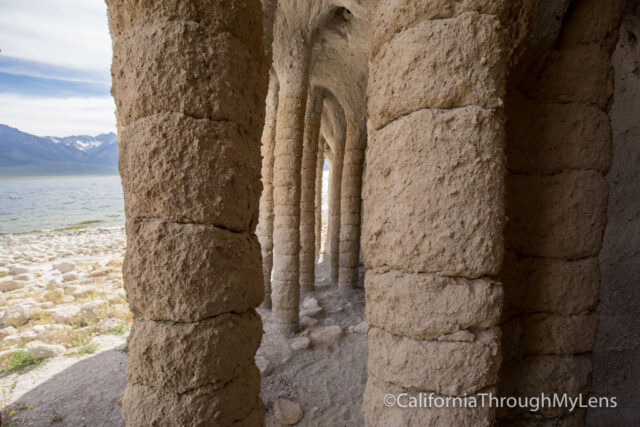 Do make sure that if you go, you protect these rock formations as they are old pieces of history that should be preserved.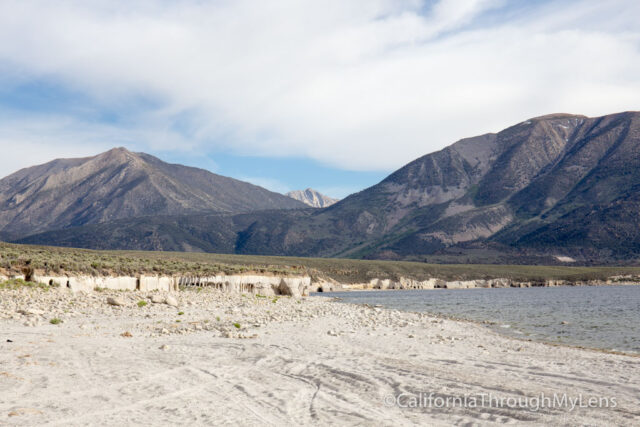 All in all, this is a great place to explore, one that I highly recommend if you are in the area, and you have 4WD. Let me know if you have been in the comments and what you thought. Also, if you are looking for more places to explore near Bishop, then check out this video.