Sebastian's Cafe: A Great Spot for Lunch in San Simeon
Sebastian's is a celebrated sandwich shop that has been in existence since the mid-1800s and is a California registered historical landmark. This shop once fed the workers that were building Hearst Castle, and it still feeds countless travelers today. If you are driving the coast, hiking San Simeon Point, or spending some time at Hearst Castle, it is a great spot to have a meal. Here is all the information.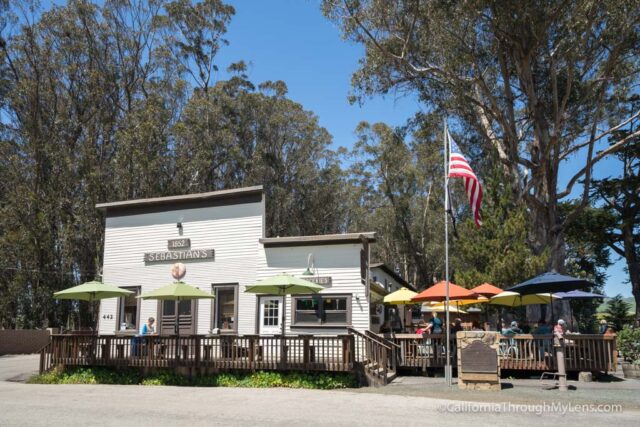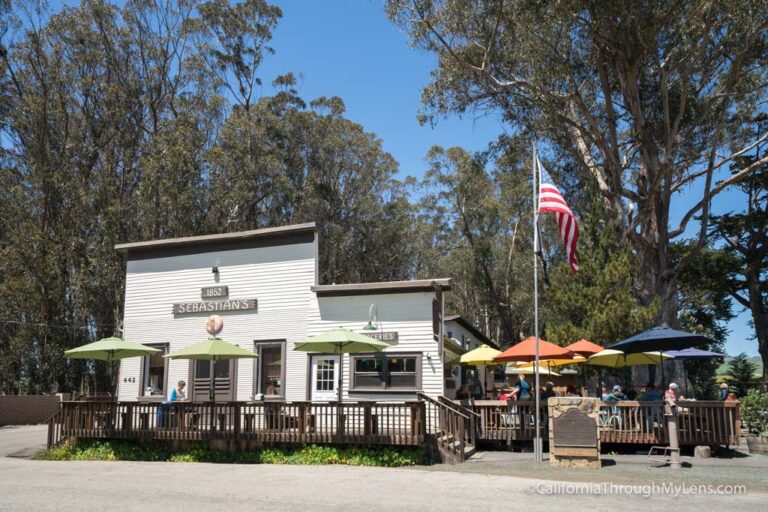 Details
Cost: $12 – $15 a person
Location: 442 Slo San Simeon Rd, San Simeon, CA 93452
This information is from my visit in 2017 and 2019
Getting There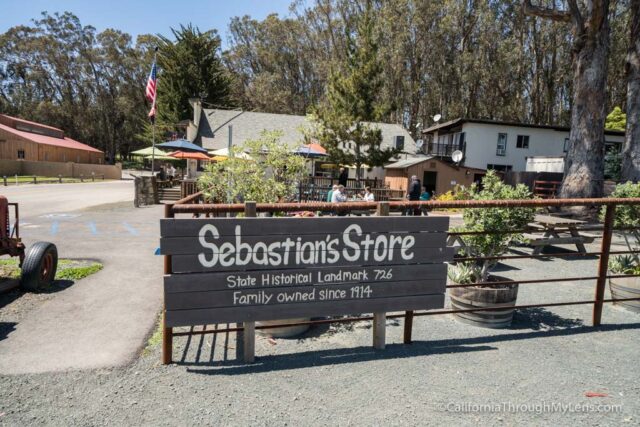 Heading north on Highway 1 from Cambria, when you see the sign to turn right for Hearst Castle, you will make a left at the next road. Follow it as it bends around, and Sebastian's is on the corner. There is a large parking lot right next to it.
The Restaurant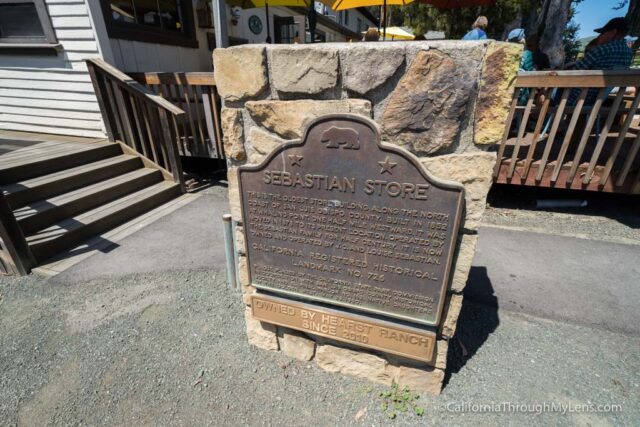 Sebastian's is an ancient restaurant by California standards, and it has a lot of history on the plaque out in front that designates it as a place of historical interest. It has been at this location since 1878, and it is the oldest store building along the north coast of San Luis Obispo County.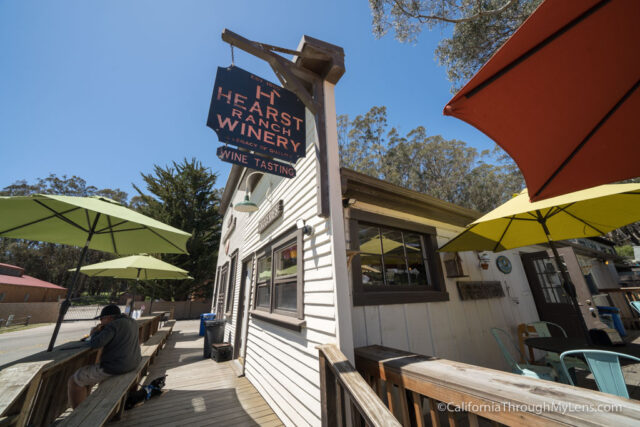 There is a large patio to sit on since it is usually nice to be outside in this area, and you simply walk in to order then find a seat.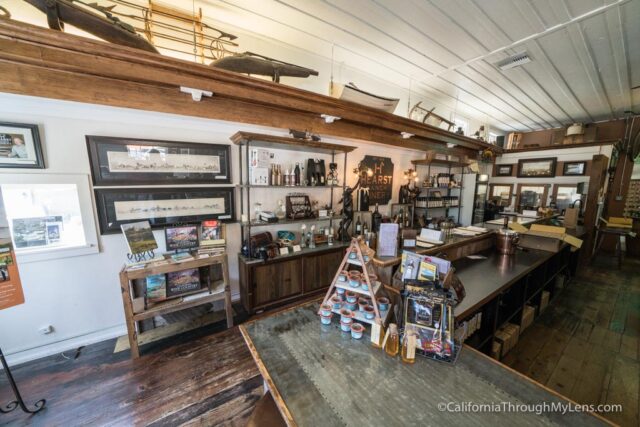 The restaurant shares its location with the Hearst Ranch Winery, so you can sample some wine while you wait for your food. I was actually impressed with the wine; it was pretty good.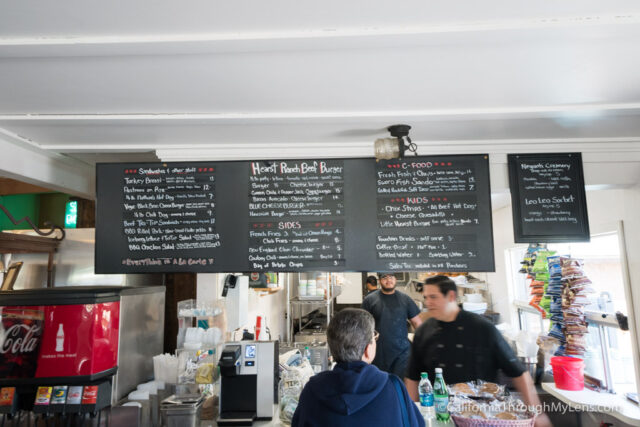 The menu has all of the things you would expect from a sandwich shop, but the claim to fame here are the burgers. The burgers are made from the cows that roam the Hearst family property.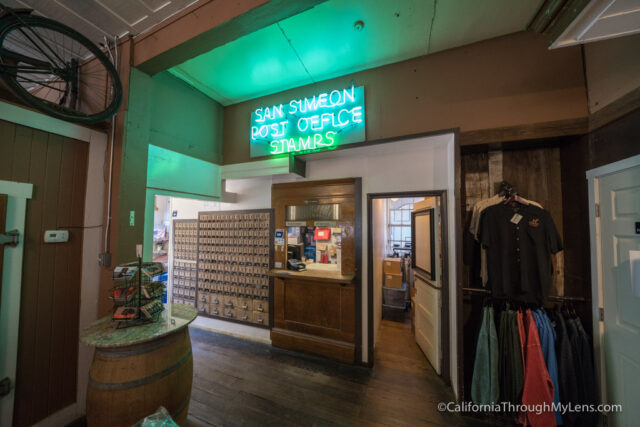 I didn't get a burger this time, but I have in the past, and they are good. Here is what we got.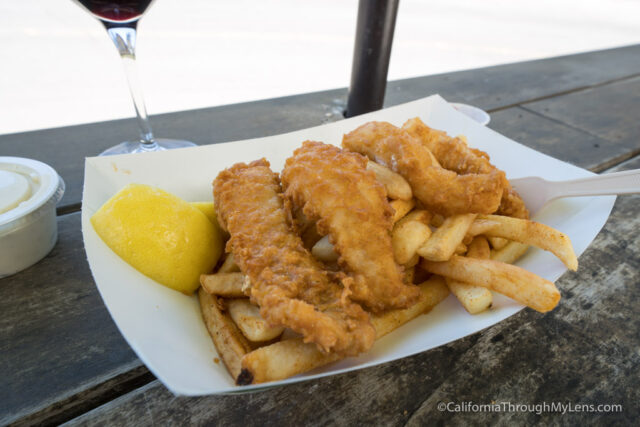 Fish and Chips – Fresh fish with light breading, making the fish inside juicy and flakey. It's better than you would expect it to be, and it is served on a bed of French fries and topped with seasoning salt and tartar sauce on the side. Even the tartar sauce is above average with a nice, sweet tang. There is a small portion of coleslaw as well, but I am never a huge fan of that, so don't have much to say about it.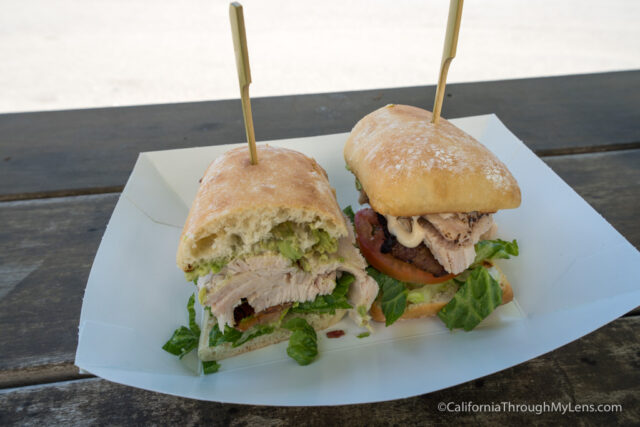 Turkey Sandwich – Large portion of turkey served with bacon, avocado, lettuce, tomatoes, and mayo. It's stacked like you would see at a fancy restaurant and has a good amount of flavor for the price. I was told this is one of the most popular items here as well, and it is easy to see why. Everything is a little more expensive, but you are on a more remote part of the California Coast, so know that going in.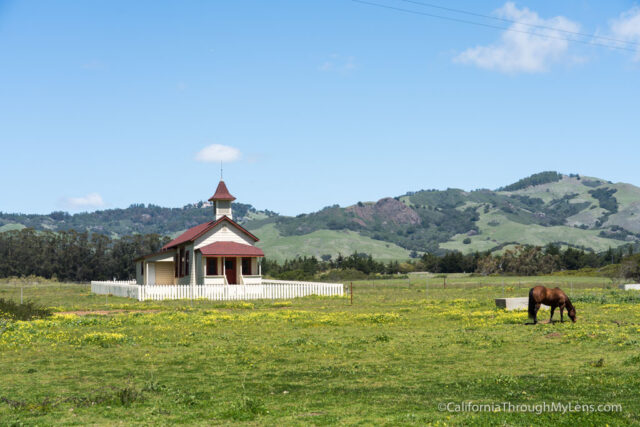 My wife and I were both impressed with our food, and we will be back next time we drive through the area to try a few of the other menu items. If you go, let me know what you think in the comments.