Arroyo Grande Swinging Bridge
This is a quick historic stop in the quaint little town of Arroyo Grande, South of Pismo Beach. This bridge is one of the only swinging bridges of its kind in California and even though it has been rebuilt, it is still a fun little piece of history to explore and walk across. Here is all the information and be sure to check out my favorite California bridges here.
Details
History
The bridge itself was designed by the Short family is 1875 to span across the Arroyo Grande Creek and connect their two sides of property. Originally it was a held together with rope but when a tree fell on it in 1995 it was rebuilt more sturdy with cables. So while this is not the original bridge it was built to mimic it and a bridge has sat in this spot for over 130 years.
The Bridge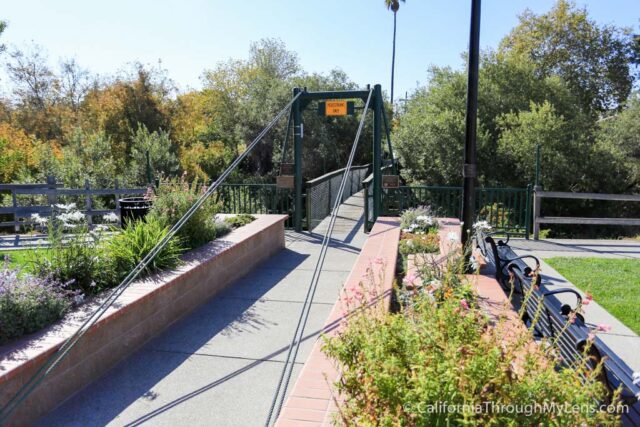 After parking in the small lot that serves as both parking for the bridge and for the businesses near by, you can get out and start exploring.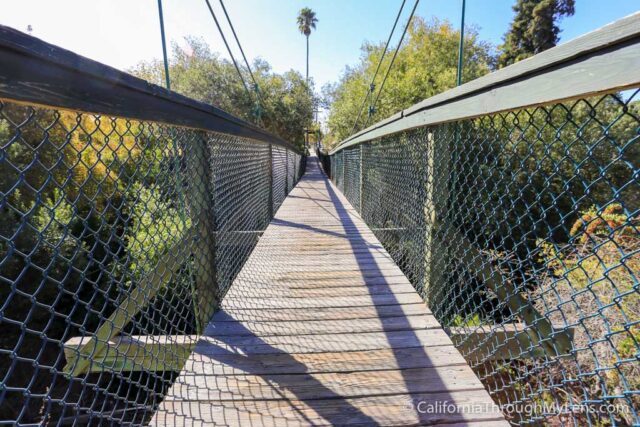 You can still walk across this bridge fully and it does have a sway to it. It feels completely safe, but it one of those bridges that you can still cause to have movement by the way you walk across it.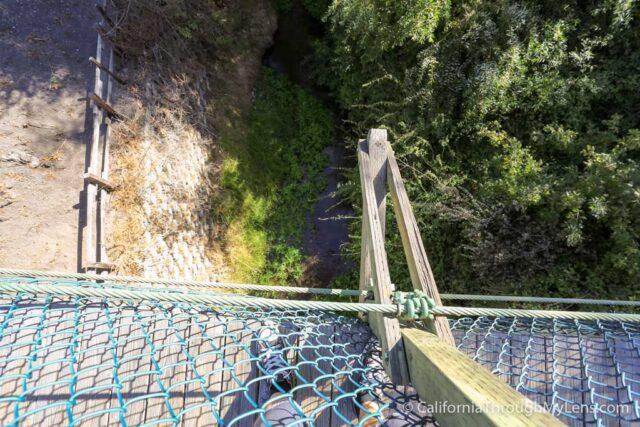 The bridge it beautiful from both sides though so make sure to walk fully across it.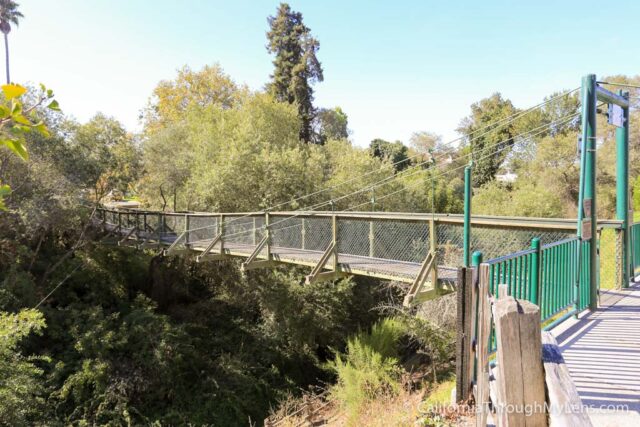 After playing on the bridge you can actually take a trail to get down below it and see it from a different angle. This is a awesome little trail as it runs alongside the small stream and gives you a unique perspective on the bridge.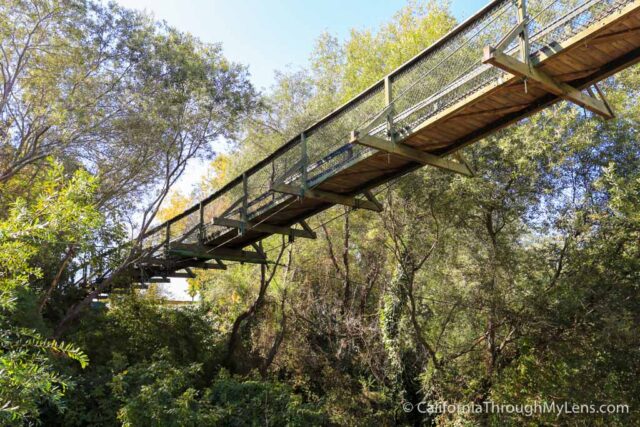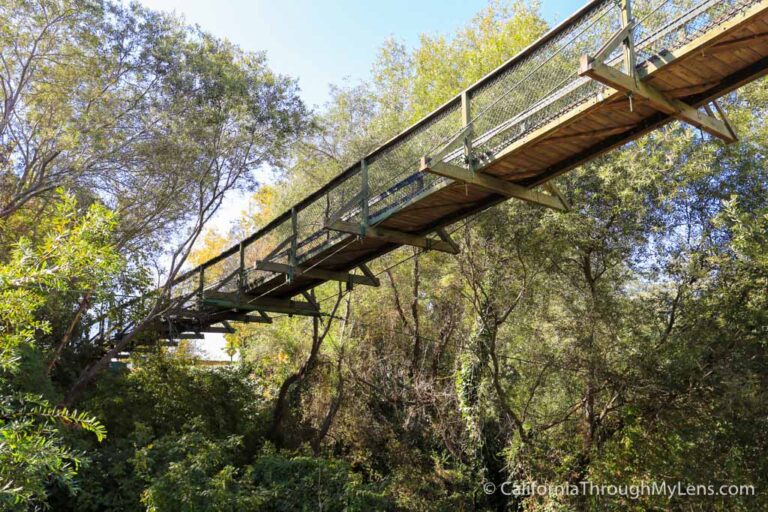 Lastly, don't forget to say hello to the chickens that wander around in the park.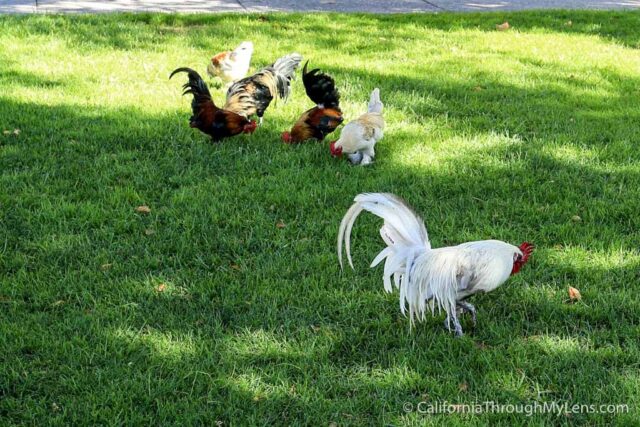 After exploring you can head back in your car or head to the town and walk around their unique shops. All in all this is a fun little stop along a road trip and a good way to explore a historic walking bridge in California.