Darwin Falls: Hiking to Death Valley National Park's Waterfall
Darwin Falls is a 20 foot waterfall in one of the most desolate places in the country, Death Valley National Park. While the park is known for being dry and arid, this hike and waterfall feel like a hidden oasis in the Death Valley landscape. I loved doing this short hike on the west side of the park, and even though it is far from most of the main attractions, it is still a fun thing to see. Here is all the information.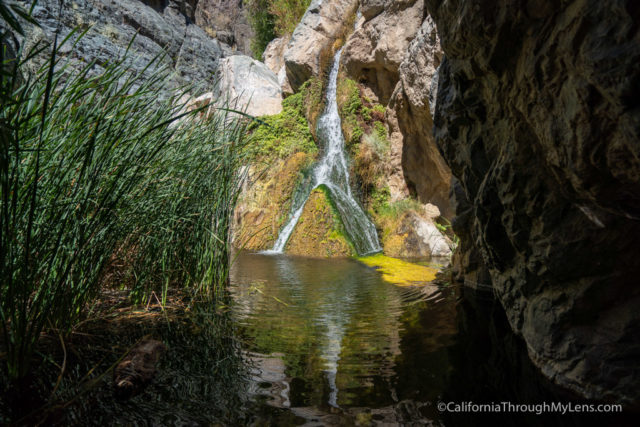 Details
2 miles round trip
200 feet of elevation
Video
Here is a video I made of the trail.
Getting There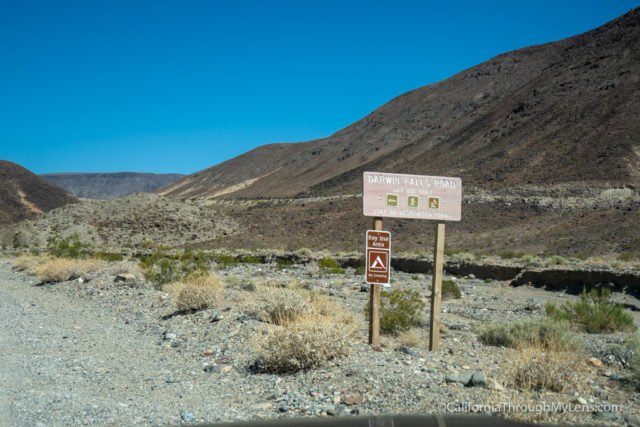 The trailhead for Darwin Falls is near the tiny town of Panamint Springs in the western part of Death Valley. It is a good hour and 20 minutes from Furnace Creek and some of the more popular areas of the park, but if you come in from the western side, then it is undoubtedly worth the visit. You can actually put Darwin Falls Trailhead into Google Maps, and it should take you there. The dirt road turns off from Highway 190 a few miles from Panamint Springs.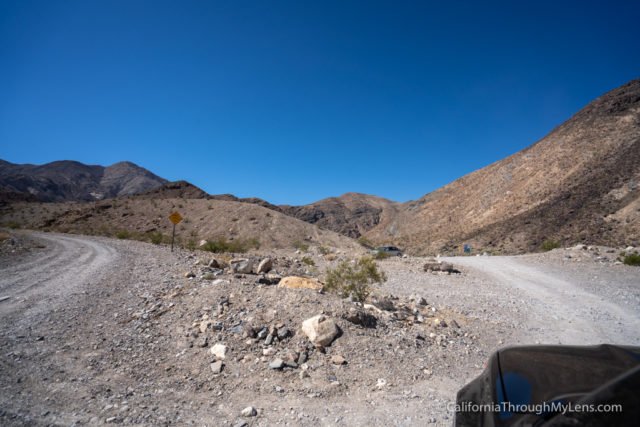 The two miles of dirt road to get to the trailhead were rough but technically passable in a standard vehicle when we went. That being said, I am sure after heavy rain it would be a tough road to navigate.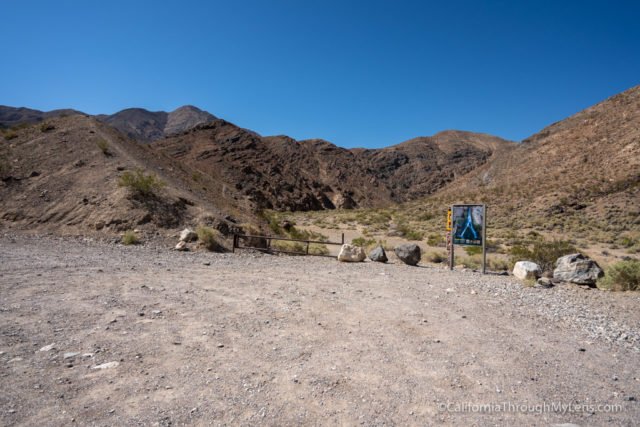 Once you make it to the trailhead, there is a small parking area for a dozen or so cars, right next to the information plaque on Darwin Falls.
The Trail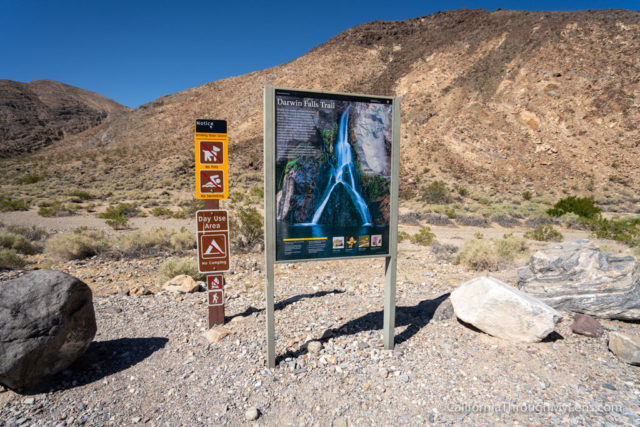 The trail is basically unmarked, but it heads back into a canyon, so it isn't too hard to follow. It is always best to have a download on an app like AllTrails just in case though.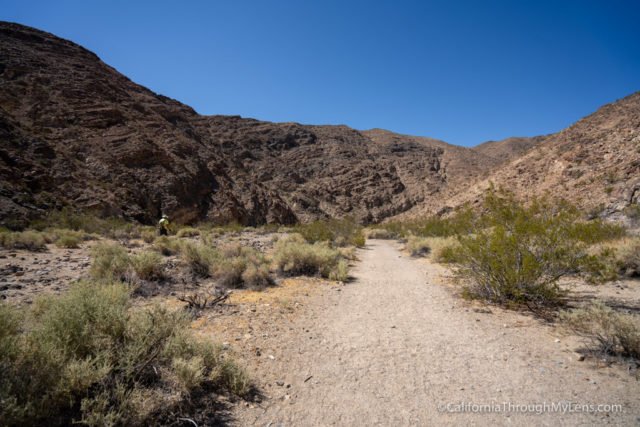 The large dirt wash is what you will be walking for the first half mile. There is no shade here, so it can get really hot. There is no elevation gain though, so it is just a flat walk.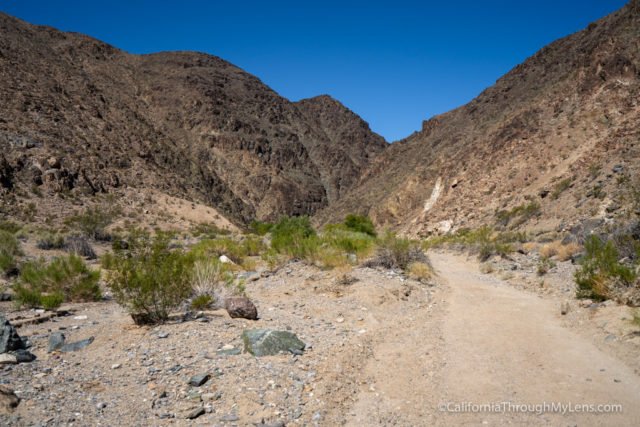 At the half mile mark, you will reach a bend and follow that back into the canyon towards some of the green plant life that notes the presence of water (at least underground) in the area.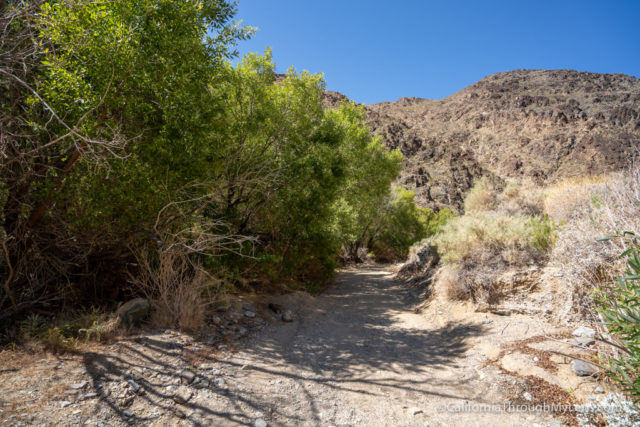 As you continue back, this is where the trail starts getting beautiful.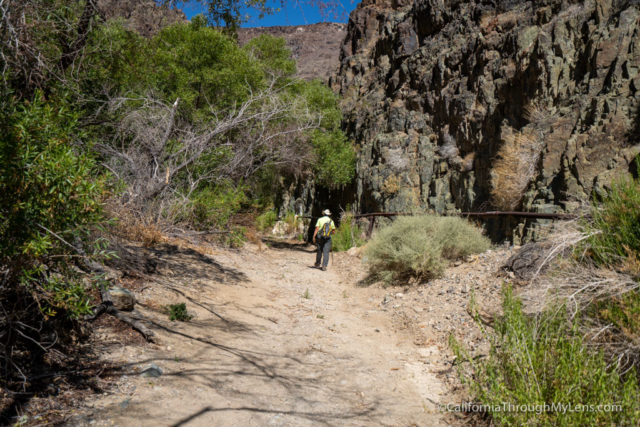 It feels like you are walking through an oasis with lots of lush plant life, a small stream, and dragonflies all over.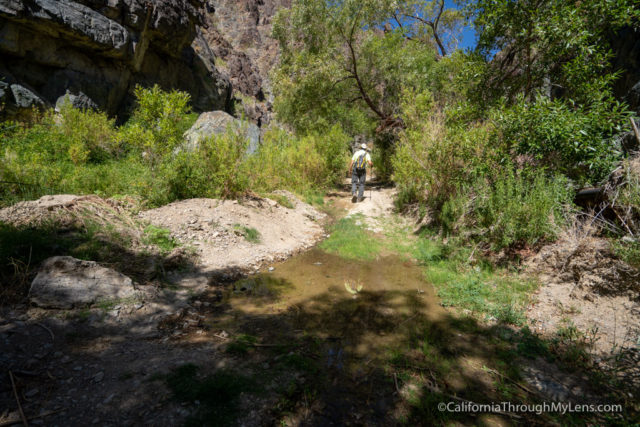 My dad and I were shocked to go through this area with how desolate the first half of the hike was.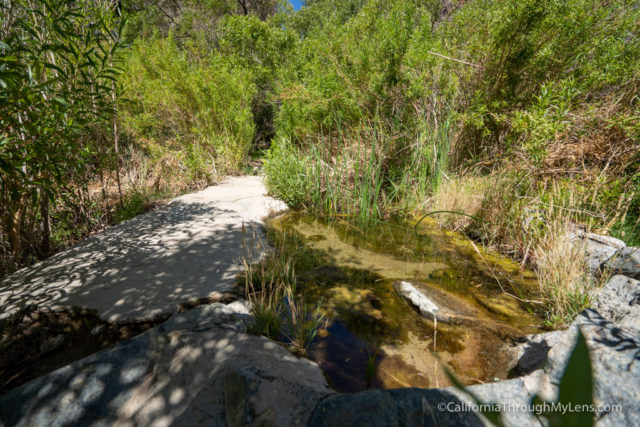 As you continue back, you will have to hop the water by using some well placed stones, and you will have to find the best trail forward as there are multiple.
It is not a difficult trail here though, and you will have some shade to escape the sun.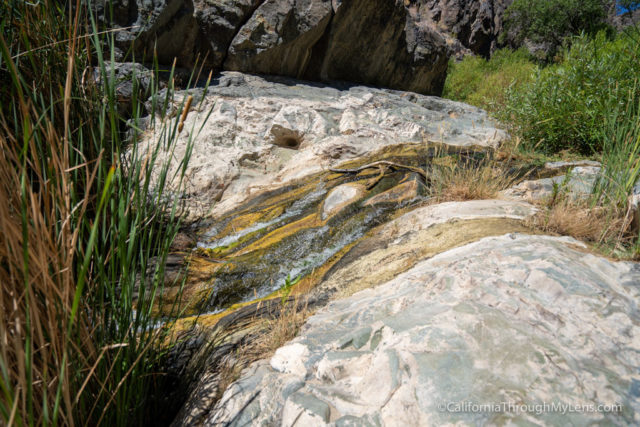 Eventually, the canyon ends at the small pool for Darwin Falls.
Darwin Falls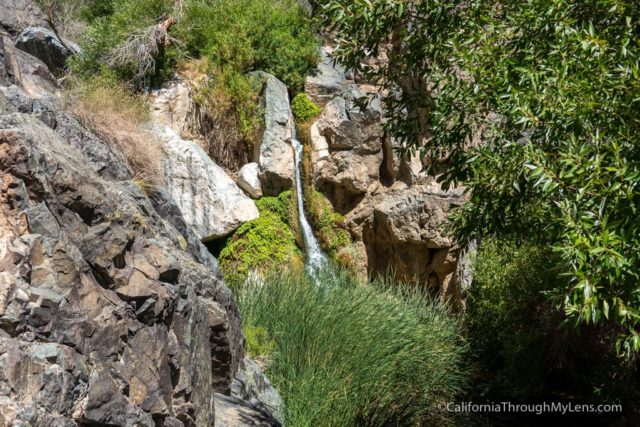 This waterfall is especially pretty as the one mainstream falls onto a rock and splits into two streams.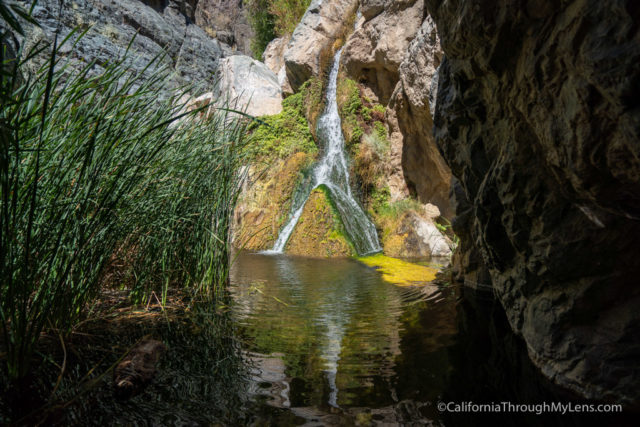 There are lots of trees and growth that make it hard to get unobstructed views of the waterfall, but both my dad and I still enjoyed just sitting near its base and relaxing.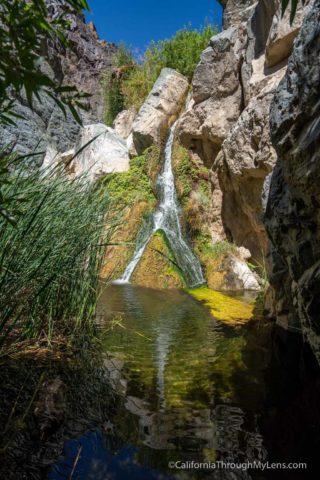 After soaking it in for a while, you just make the one mile hike back to your car.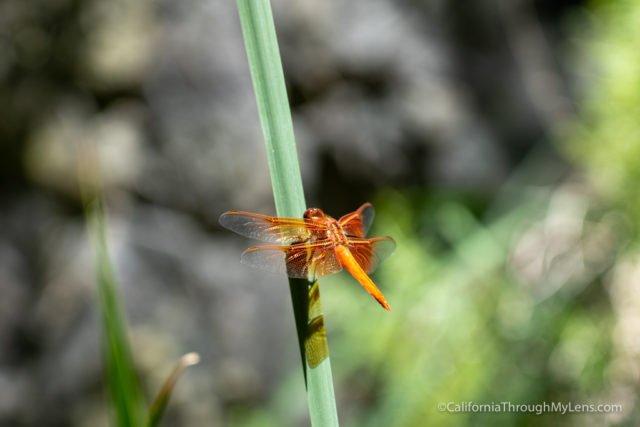 Let me know what you think in the comments, and you can read more posts on Death Valley here.