Dog House Grill: A Great Place to Eat & Hang Out in Fresno
At just a stone's throw away from Fresno State University, Dog House Grill is a fantastic spot for a meal, albeit a busy one. With dozens of tables, at least three full projectors for sports, and melt in your mouth tri-tip, this is a must-visit in Fresno. They also have a location in San Luis Obispo called Firestone that I have been going to for years on my road trips as well. Both spots are a couple of my favorite places to eat for a decent priced and tasty meal in California, here is all the information.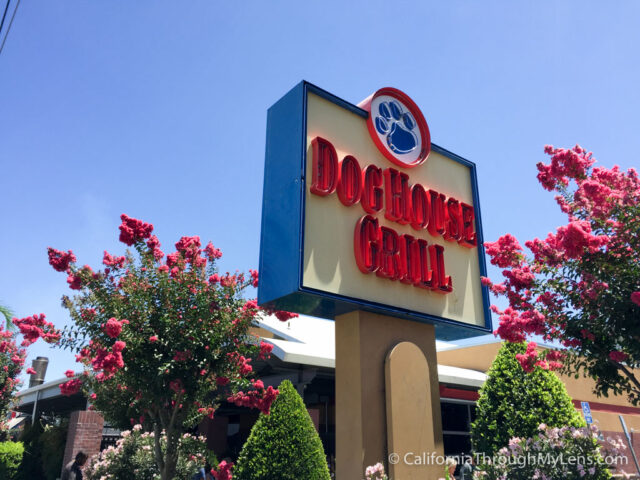 Details
Cost: $6-$15

Hours: 11 AM – 10 PM

Location: 2789 E Shaw Ave, Fresno, CA 93710

Information from my visit in 2015 and 2019
When you arrive at the large building on the corner of Shaw and Chestnut, you will have to hunt for a parking space in the always busy small lot. If you are lucky enough to find one, then you will make your way to the pretty much constant line that is always there. I never have a problem waiting though, as it the food is fantastic. This is also a great place to watch a sports game; they have tons of TVs and lots of space for big parties.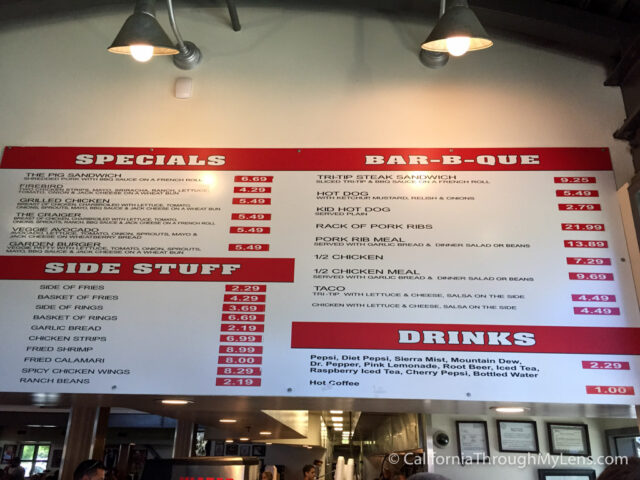 The restaurant is an "order and sit" type place with an extensive menu once you make your way inside. I have had most things on the menu, and I can tell you that the basket of fries and the large salads can efficiently serve multiple people. My favorite though, is the tri-tip sandwich, and my wife always goes for the garden burger.
Tri-Tip Sandwich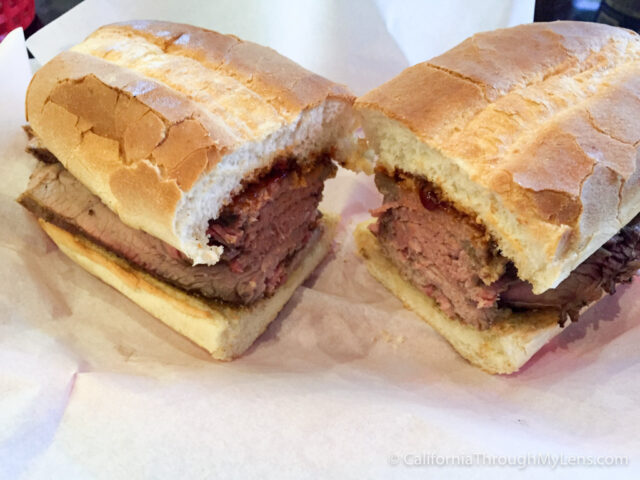 The sandwich features an ample portion of melt in your mouth tri-tip, between two lightly buttered and fried slices of bread, topped with BBQ sauce. I have a hard time finishing it as they give you so much meat in the sandwich, which is a good thing. I usually ask for extra BBQ sauce on the side though, as the more the merrier.
Fries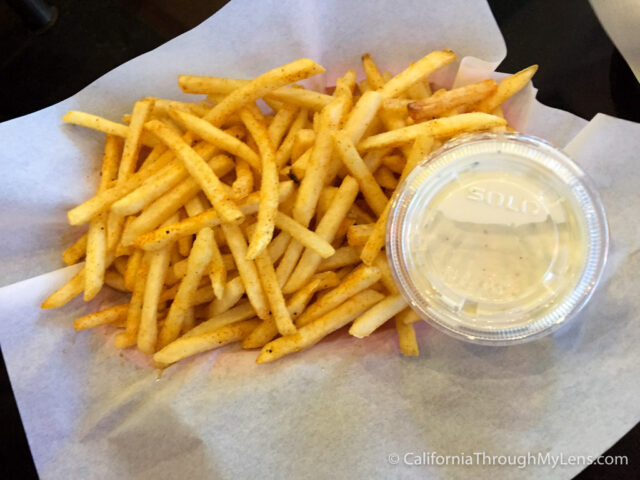 I always order the fries as well since they are well priced for how much they give you and are seasoned nicely. I get ranch on the side to complete the healthy food.
Garden Burger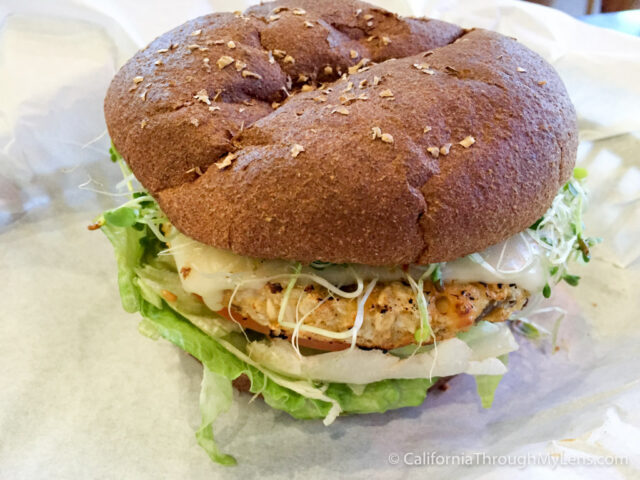 My wife likes the garden burger here, it is nothing too special, but she adds BBQ sauce and enjoys it. She also gets the fish tacos sometimes as well.
The Cobb Salad is also a fantastic choice, as is the massive basket of onion rings as well. Really, you can't go wrong here, and I highly recommend you add it to your road trip stop list. Let me know if you have been in the comments and what you thought of the spot.