One of the more tragic parts of America's westward expansion is the story of the Donner party and their fateful trip over the Sierras. Located in what is now the town of Truckee there is both a museum and an interpretive trial, known as the Donner Camp Trail, which gives you a glimpse into the historic journey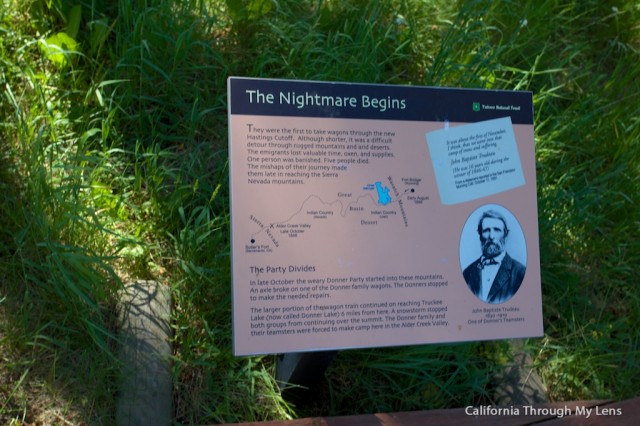 Details
Half mile walking trail
Dogs allowed on a leash
History
Taken from here:
In April 1846, a group of Midwestern families left Independence, Missouri, bound for California. Their wagon train rolled over the Great Plains and through the Rockies, but was seriously delayed when a "shortcut" leading southwest was anything but. A breakdown in civilized behavior followed: the emigrants quarreled constantly; one man killed another; an old man was left on the trail to die.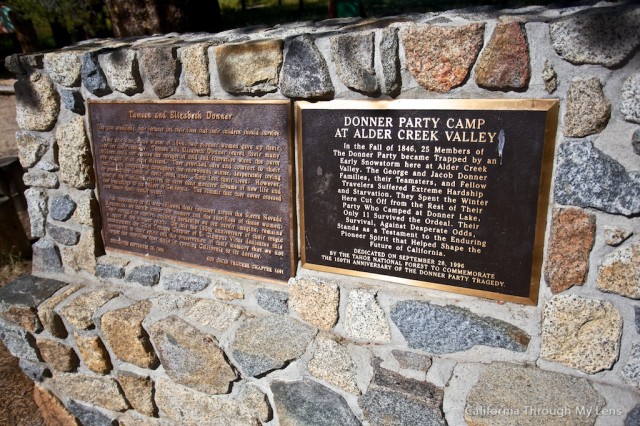 An early and severe snowstorm that prevented passage over the High Sierra forced the ill-fated party to spend the winter near present-day Truckee. Forty-one of the 89 would-be settlers perished. When their provisions and oxen were consumed, the desperate emigrants finally cannibalized their dead friends and relatives. 
The Trail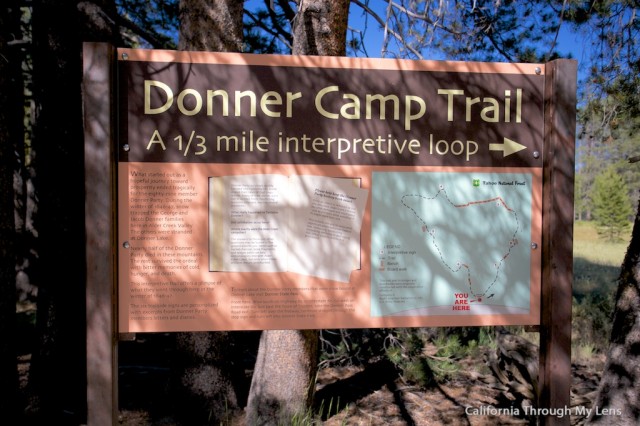 After arriving in the parking lot right off Highway 89 you will follow the signs to start the interpretive trail. This trail is completely flat the entire time and even has a few small wooden bridges to go over the creeks running through the area.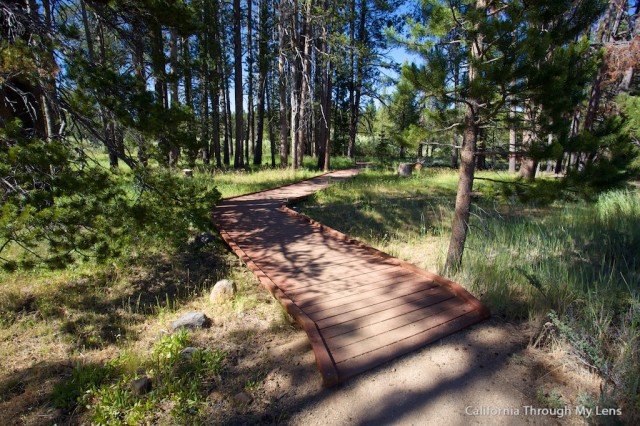 Along the trail you will see five different signs that start to tell you both the story of the area and of the Donner Party.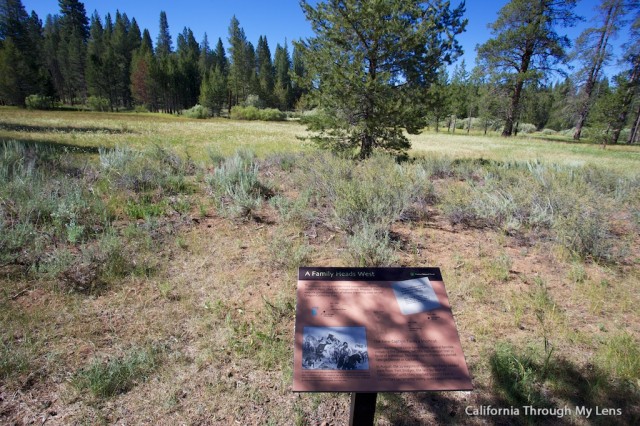 I found this story to be very interesting as I had not heard a lot about the fabled expedition other than the cannibal part (whether true or not) that everyone seems to hear about. It was nice to be able to add background to that party of the story as well.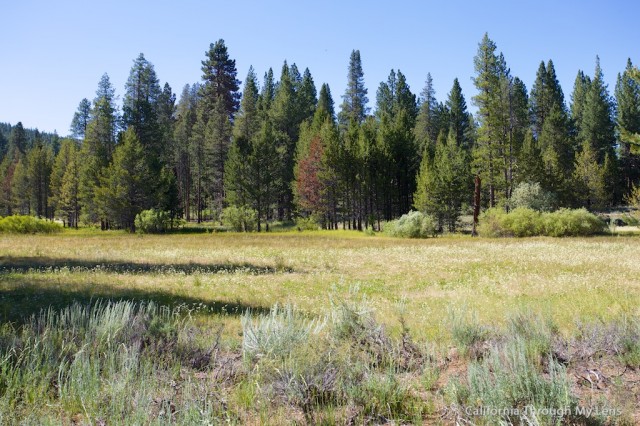 The area that you walk through is incredibly beautiful and has a lush forest with small grassy fields. It was beautiful in the summer but I imagine it being pretty barren in the winter.
About halfway through the trail you will see the plaque that is dedicated to the party itself, as it was their camp spot, under a massive dead tree.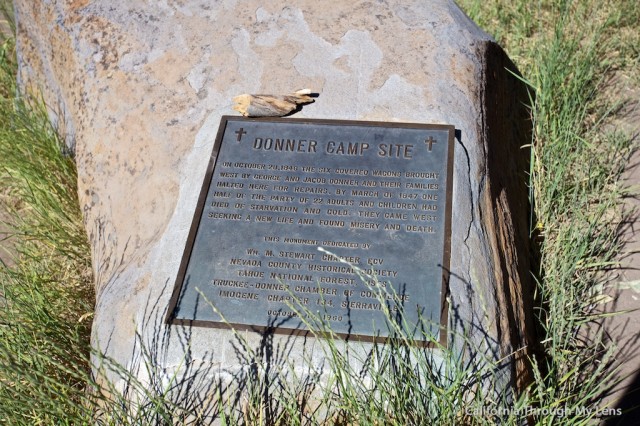 As you continue along the path it starts to tell you about the outcome of the "shortcut" that they took and the amount of people who they lost. It is a pretty depressing story to say the least, but there were a decent amount of people that did survive the ordeal.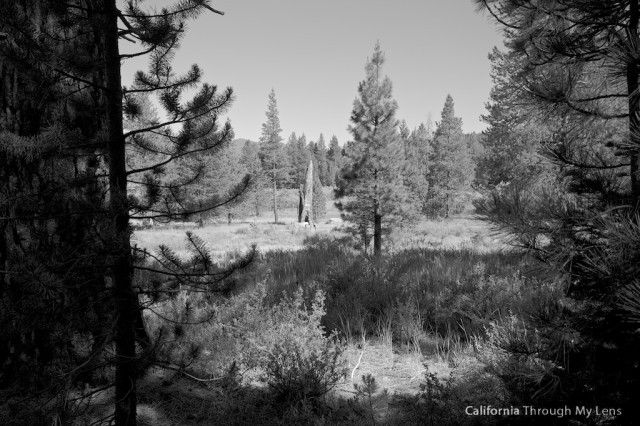 All in all, this short stop is a great way to understand the struggles and hardships of the westward expansion in the 1800's. It is a great place to see on a road trip as it will give a more human element to the famous story. It shouldn't take more then 15-30 minutes to see the whole site. Let me know in the comments if you have been.
Get Directions