Falafels Drive In: Awesome Middle Eastern Food in San Jose
As one of the most popular places for a meal in San Jose, Falafels Drive-In is always busy, but it is worth the wait. This walk up counter restaurant makes falafel sandwiches and other types of Middle Eastern food, all with their own unique sauces and side dishes like the pita chip fries. I finally got a chance to visit a little while back, and I am happy to say that it lived up to the hype and that my wife and I both loved it. Here is all the information.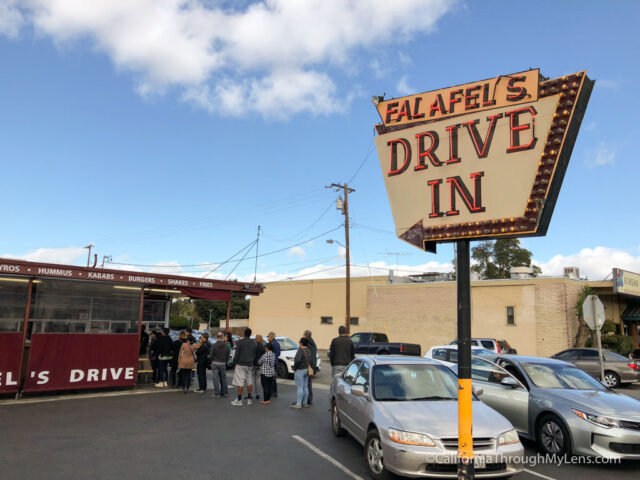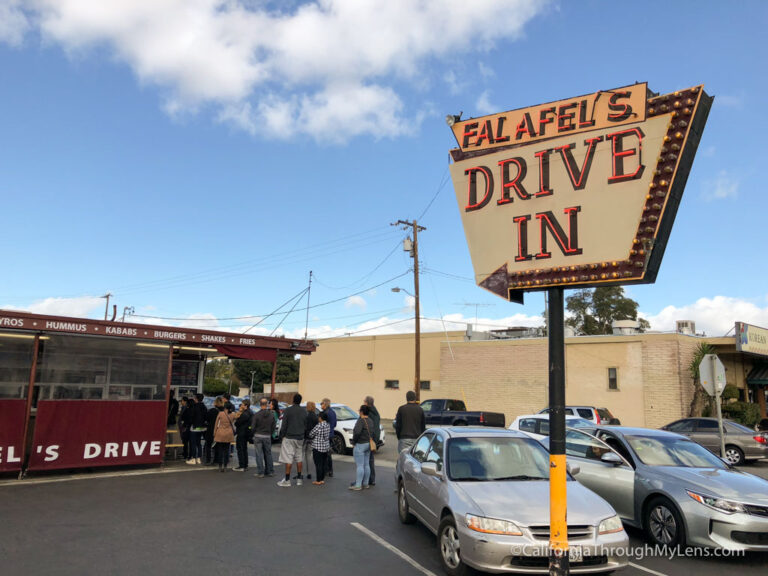 Details
Cost: $8 – $12
Location: 2301 Stevens Creek Blvd, San Jose, CA 95128
This information was from my visit in 2018
Getting There
From CA 17 North, exit Stevens Creek Blvd and turn right. Falafels is on the left about a half mile down the road, and there is street parking all around.
The Restaurant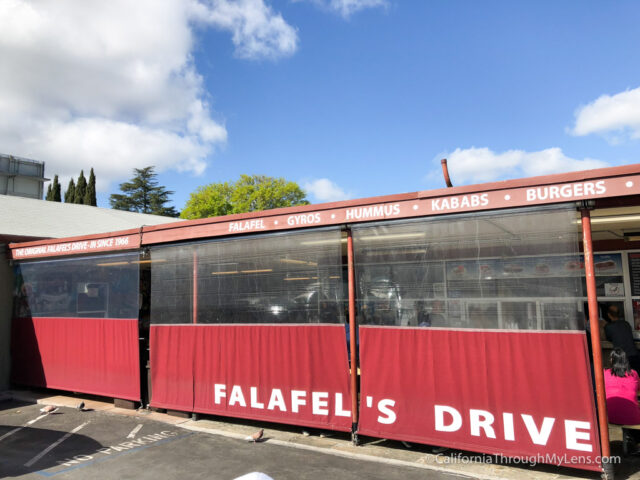 Falafels Drive-In is one of those places you would probably pass by if you didn't see the line outside. Complete with a neon sign and tarp walls for the seating area, it is an interesting spot.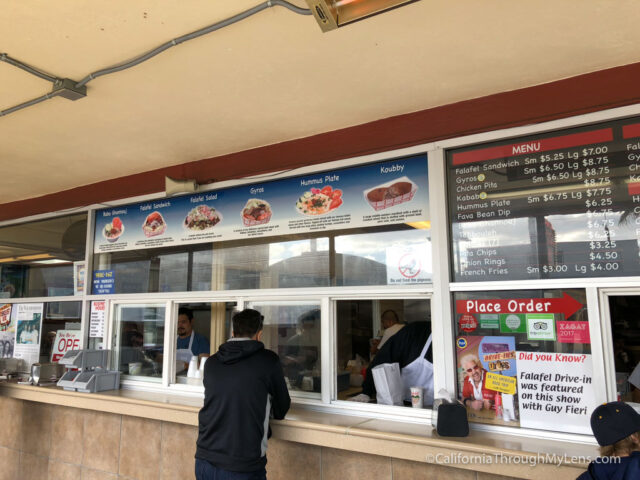 When we went on a Sunday for lunch, the line was about 30 people long, and it stayed that way the entire time we were there.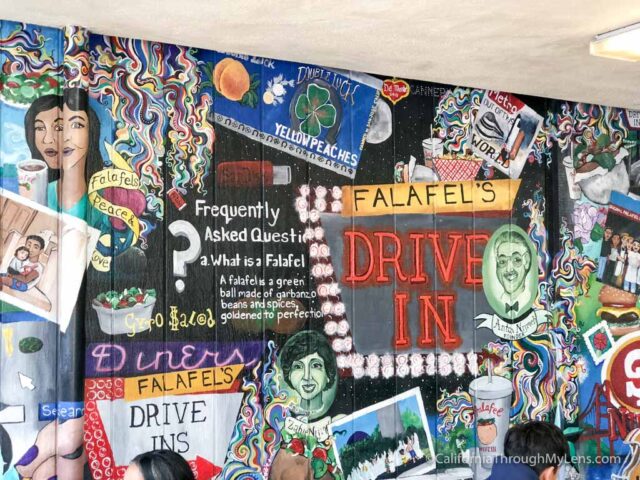 It didn't take long to get to the front though, as the line moves pretty fast. When we got there, we ordered more than we were planning to as everything smelled and looked so good. Here is what we got.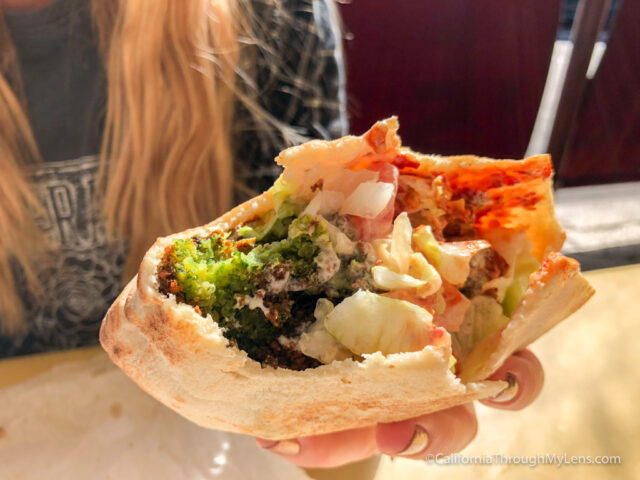 Falafel Sandwich – The sandwich is full of flavor with an excellent moist falafel that still has a nice crunch. It was served with an ample helping of lettuce, tomatoes and cucumber and a homemade tahini sauce. I don't usually eat this kind of food, but it was terrific, and I highly recommend it.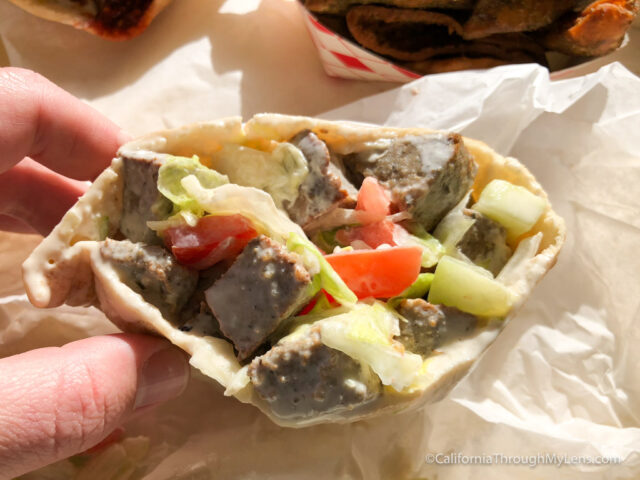 Gyro – Served cubed instead of the traditional thin cut. The meat was cooked perfectly and served with the homemade tahini sauce, lettuce tomatoes, and cucumber. The cucumber is especially good since it adds a nice crunch to the sandwich.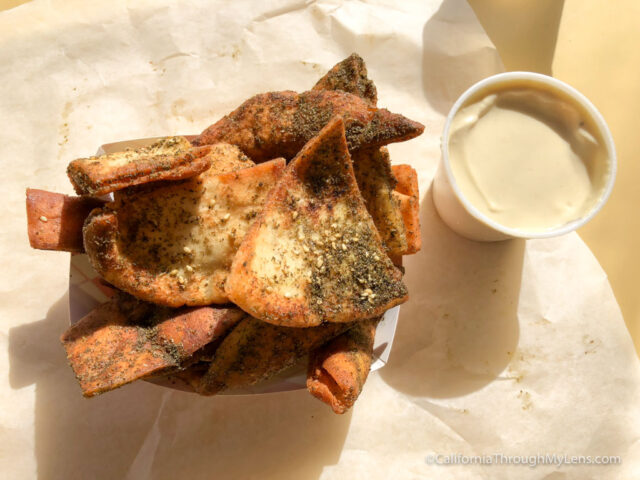 Pita chips – This is probably my favorite thing here. The pita chips are lightly fried so they have a nice crunch but still a soft middle. Then they are covered in spices, which gives them a great flavor, and hummus is provided for dipping.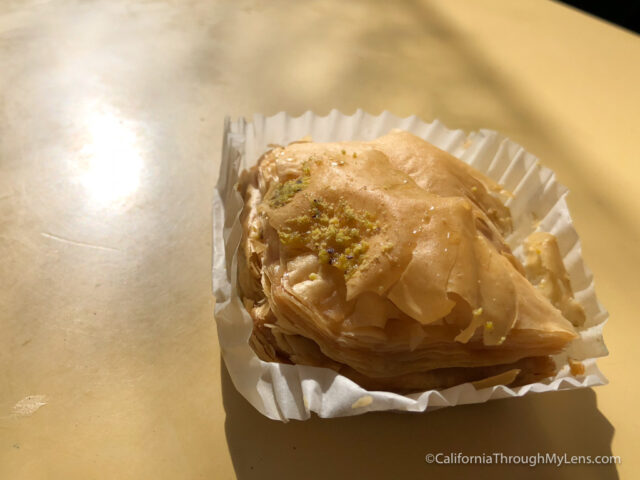 Baklava – I am always a fan of Baklava, it was a great end to the meal, and it was done well here.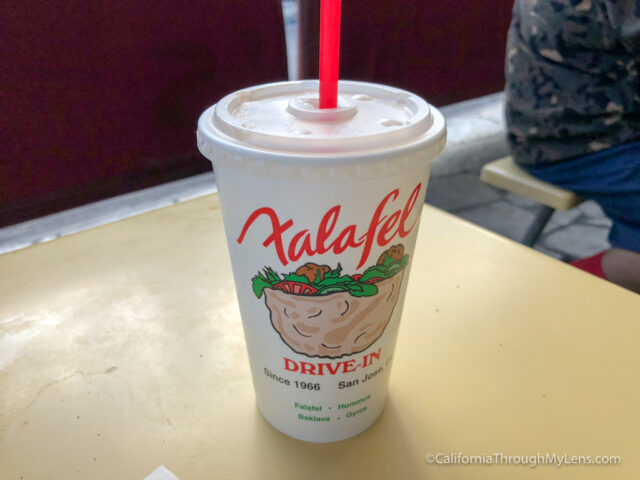 Banana Shake – Lastly, the banana shake came with the $10 meal of the day that included a shake and falafel sandwich. I recommend getting the meal as the shake is made with fresh bananas, and it's fantastic.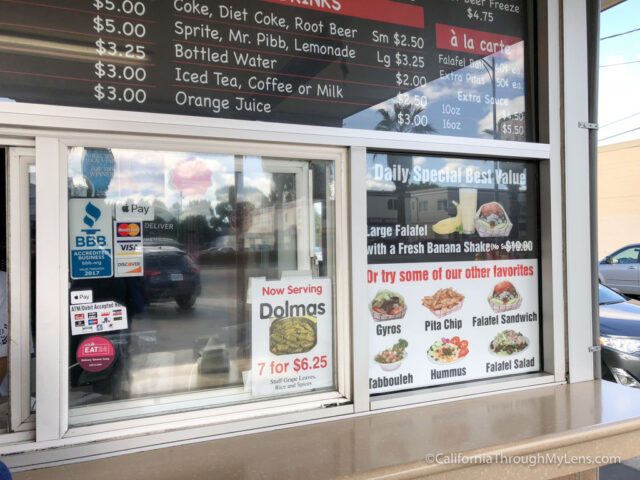 As you can no doubt tell, this was an excellent choice in San Jose for lunch. Both my wife and I loved our food, and for the price, it is tough to beat. Check it out next time you are in the area and let me know what you think in the comments.