Idyllcreek A-Frame Cabin in Idyllwild
This experience was provided free of charge, all opinions are my own.
Idyllwild is a nice mountain town near Palm Springs that's a popular destination for people that live in lower elevation like myself. I have been many times over the years but when I saw some of the A-frame cabins available on Air BnB I knew I needed to go back. For this trip, I worked with Experience Idyllwild who manages eight properties, two which are A-frames, and Amie and I headed out to spend 24 hours relaxing in a cabin.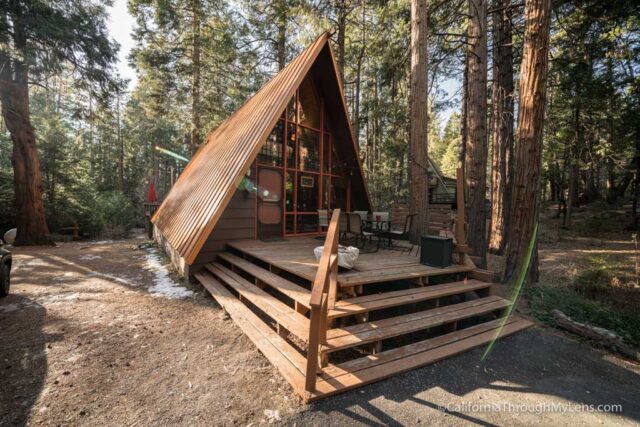 Details
You can book this cabin here, but it is popular so book it in advance
After booking, you will be sent information on how to get there and all the stuff you need to know about the cabin.
Pet-friendly but requires an extra fee
Idyllcreek Cabin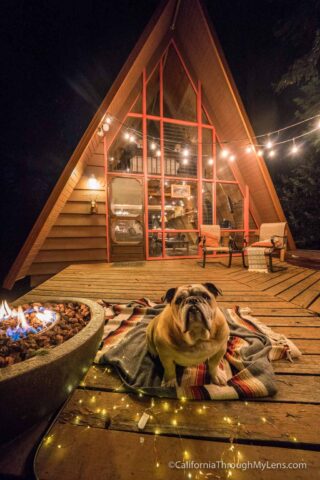 We arrived shortly after our check in time and had no problem reaching the cabin and getting set up.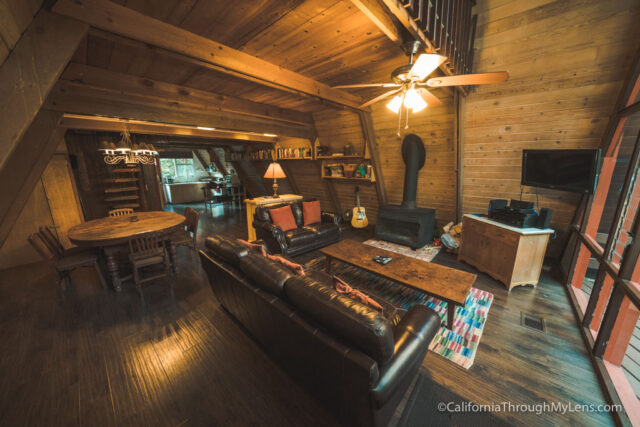 It was just as beautiful as I hoped, with two bedrooms, a full bathroom downstairs and a half bathroom upstairs.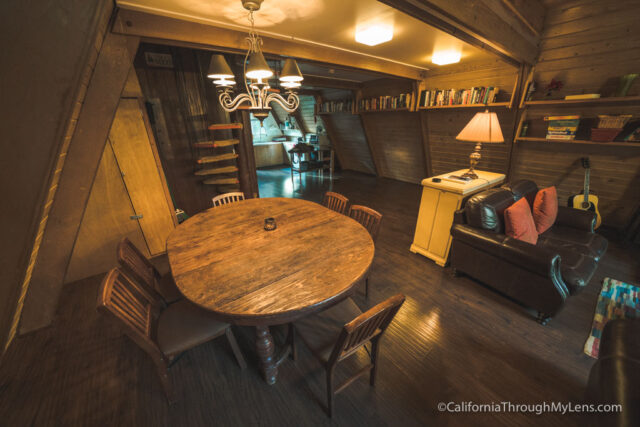 It also had a large kitchen, dining room table and living area with a TV and fireplace.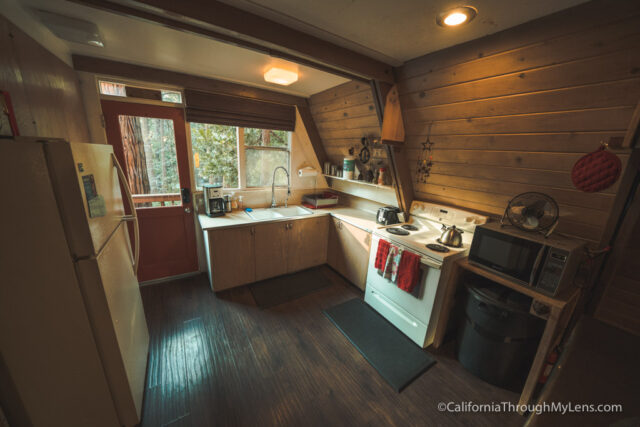 I didn't even turn on the TV while I was there, but I got a ton of use out of the fireplace.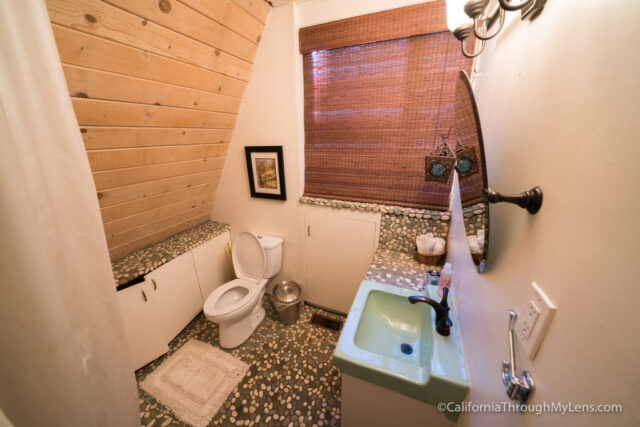 The cabin had central heating which was nice since it got down to the 20's at night when we were there.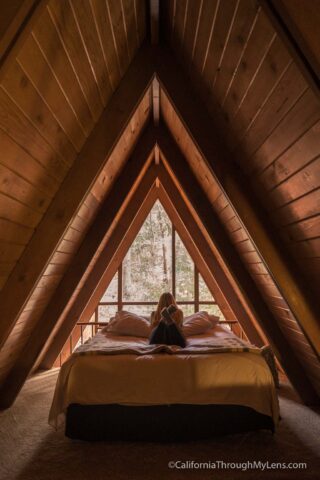 The main draw though is, of course, the excellent A-frame design that has been so popular on Instagram over the last few years.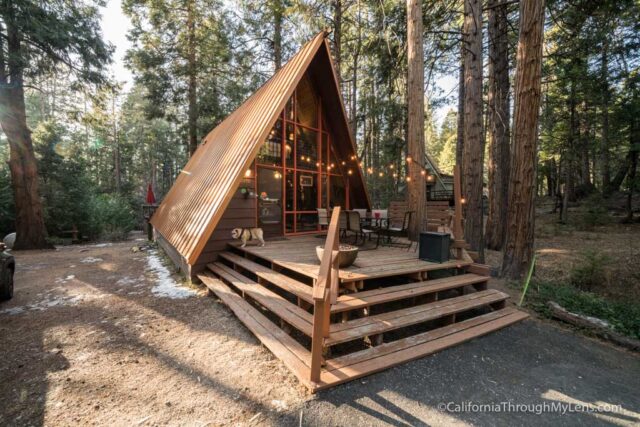 Complete with market lights, outdoor fireplace, and seating, this was a great spot to hang out and to take photos while we stayed there.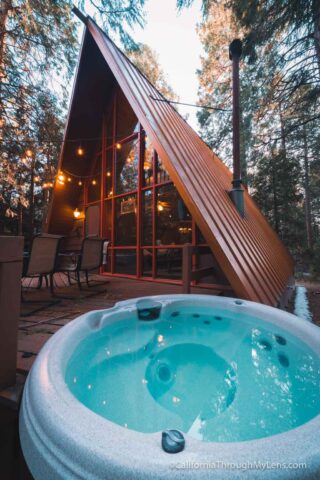 There is also a spa out here which is a fun addition, especially on winter nights.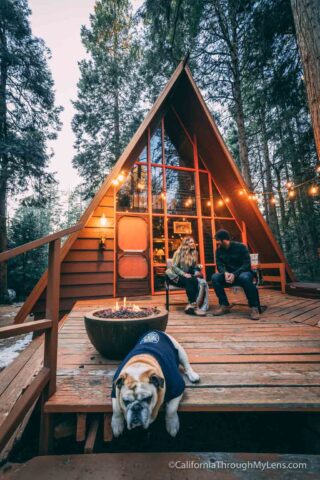 One of the biggest draws for us was that the property was pet-friendly and we could bring our old bulldog. He loved being able to explore the area and sleep by the fireplace.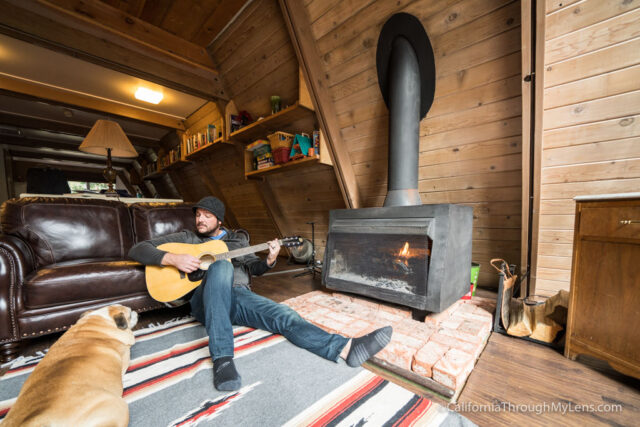 We hardly left the cabin while we were there, but if you are looking to explore the town, there are some great food options and other spots to check out that you can read about in this post.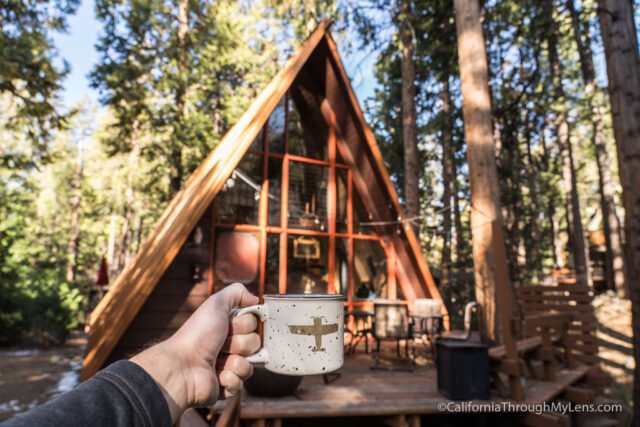 Thanks to Idyllcreek for hosting us and check them out online if you want to visit as well.