Indian Well Cave in Lava Beds National Monument
Lava Beds National Monument has so many different types of caves to explore that you can pick the ones you want to see based on the time of year and the unique spots each cave offers. Indian Well Cave is one of the best to visit in the wintertime, as it has a vast collection of ice formations at the end of the cave. I finally got a chance to go in the winter, and it was a lot of fun to see these unique formations up close. Here is all the information.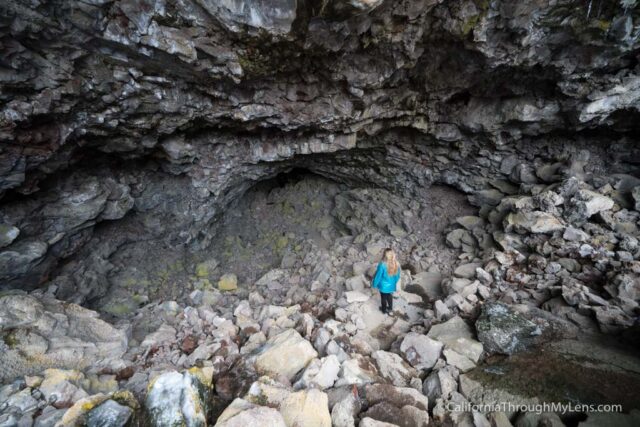 Details
.5 miles round trip
30 feet of elevation
This information is from my visit in 2016, 2018 and 2019
Read about the entire park here
Getting There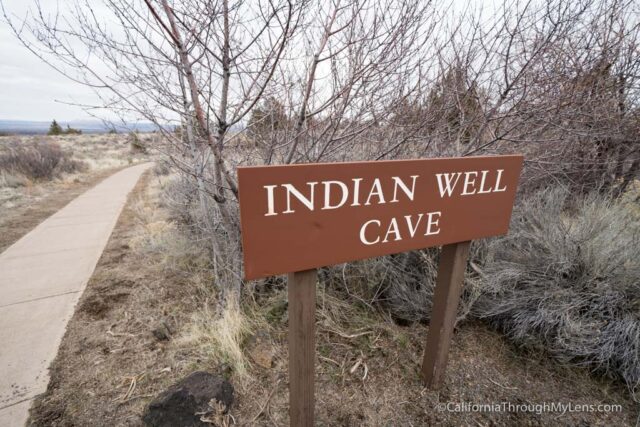 This cave is located basically across the street from the Visitor Center and the most basic cave, known as Mushpot. There are signs to direct you to it, and it is well marked.
The Trail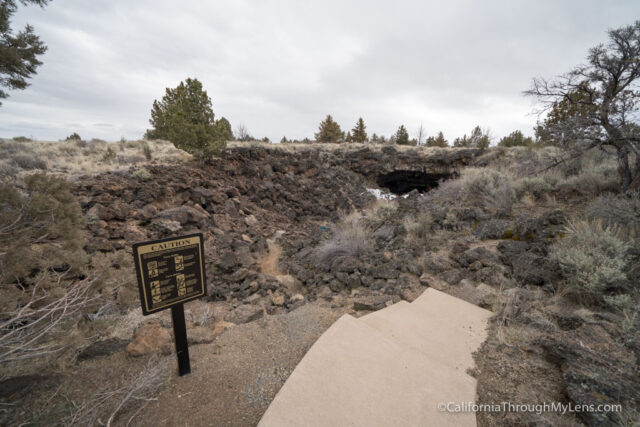 The trail leaves from the small parking area, and almost immediately, you arrive at the path that leads down to the mouth of the cave.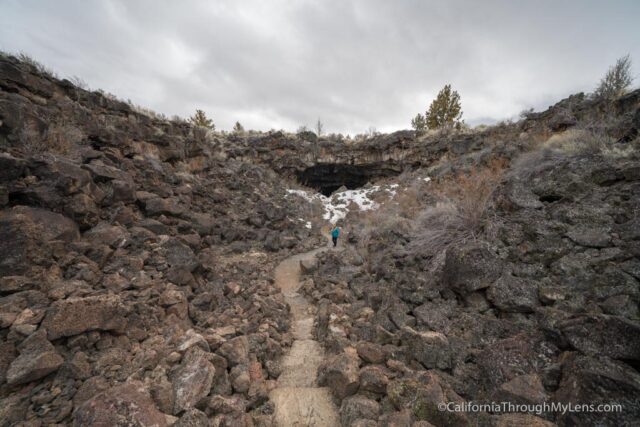 Indian Well is another small cave, so once you walk in, you won't be able to walk very far before you reach a dead end.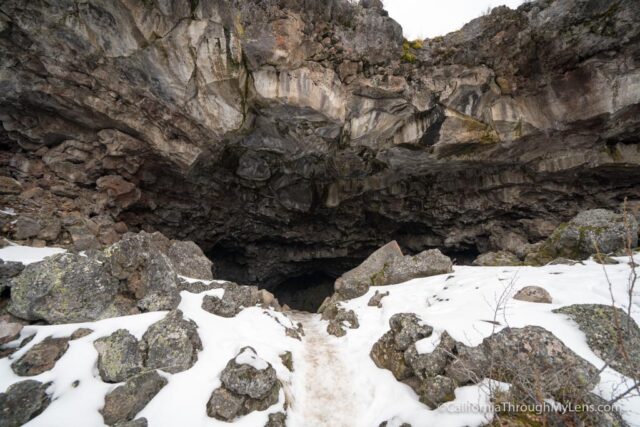 This cave is named for the fact that water used to collect inside, and the cave had a makeshift well back in the day.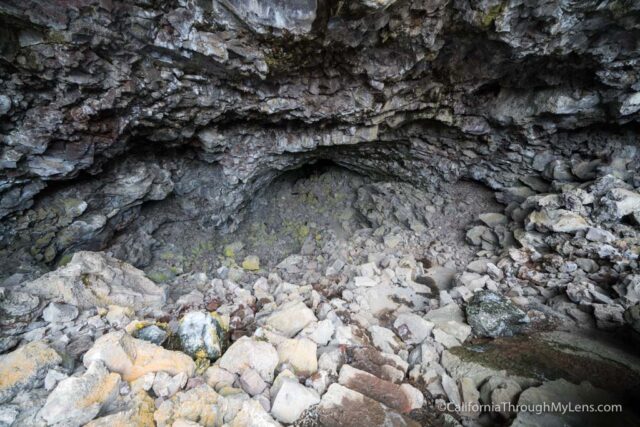 Now it is much like the other caves you will see in the park with a large opening and big rocks all around.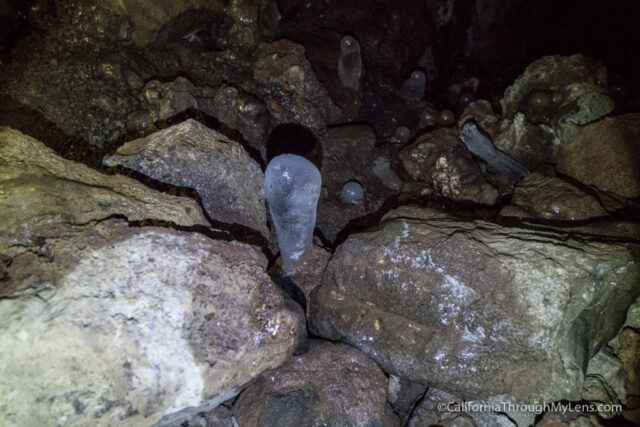 When we reached the end, we shined the flashlight around and saw many of the unique ice formations they have here.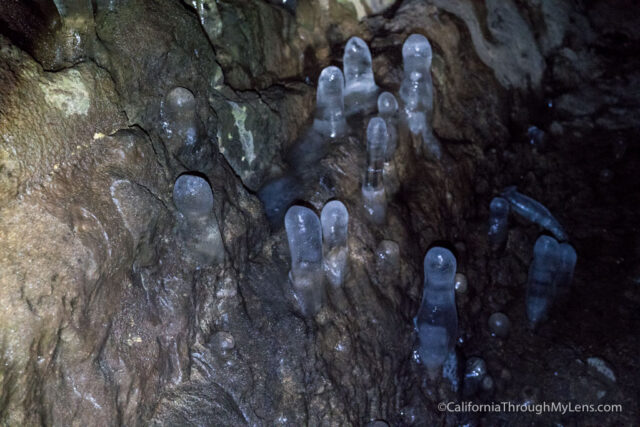 The formations look like ice cylinders coming out from the ground, and they get about a foot to two tall.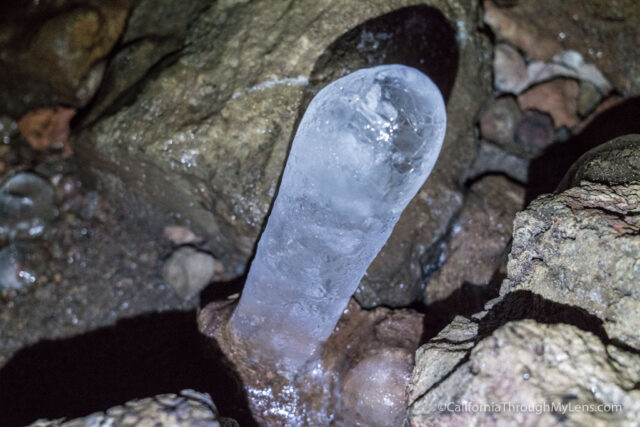 This was very unique, and I didn't see anything like it in any of the other caves I explored that day. When you are finished checking them out, you simply walk back out the way you came.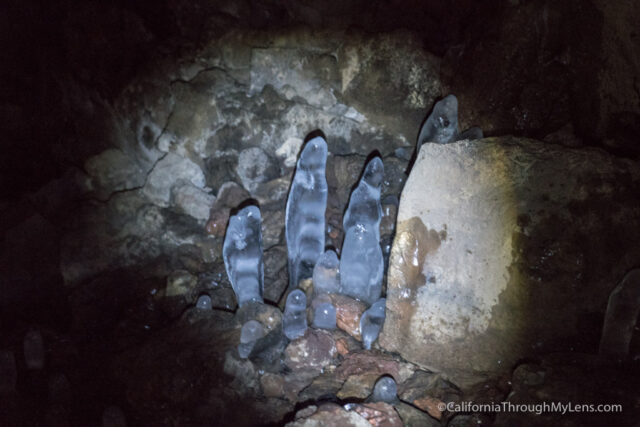 If you come in the winter, then this is one you need to see. In the summer, I am sure it is cool as well, but it would be much like the other smaller caves without the unique formations at the end.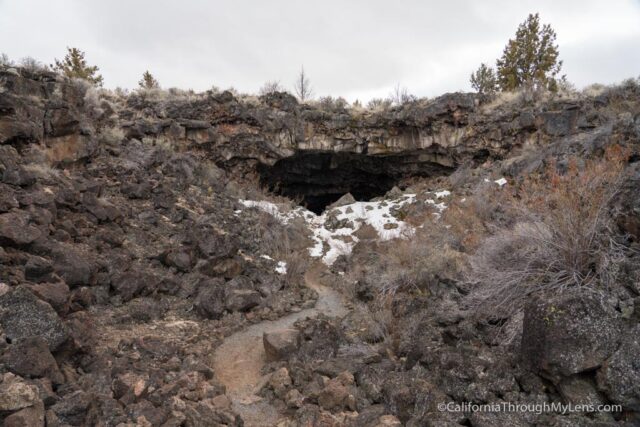 Let me know what you think and find more spots to explore in the park here.