Inn at the Presidio in San Francisco
Disclosure: This experience was provided free of charge; all opinions are my own.
The Inn at the Presidio is a fantastic hotel located in a historic building right in the middle of San Francisco's Presidio Park, and with all of the modern conveniences you have come to expect from upscale hotels. While the Lodge in the Presidio is the newer of the two, there is something fun about staying in a hotel where you check in in the living room, eat in the dining area, and walk outside to go along the porch to get to your room. Add to that the $9 parking, which is impossible to find in San Francisco, and you have the recipe for a lovely, relaxing weekend in the city. Here is all the information.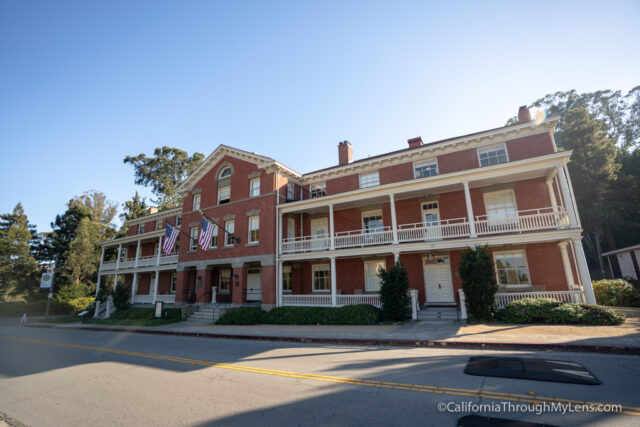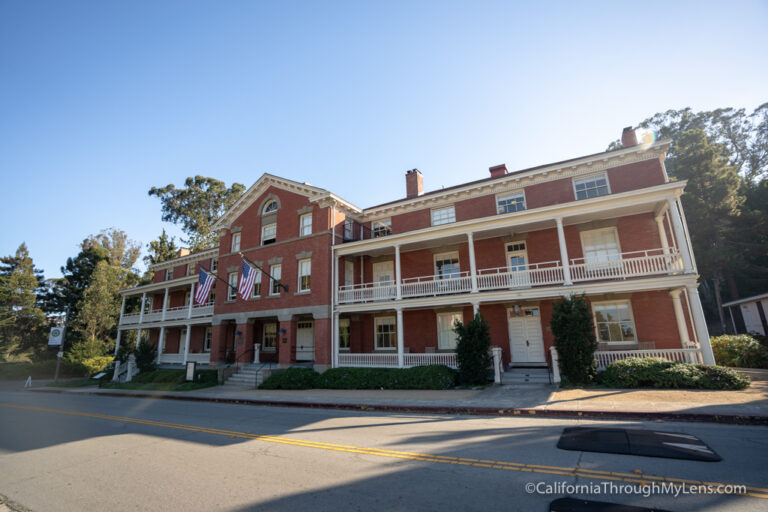 Details
Parking on site for $9
Location: 42 Moraga Ave, San Francisco, CA 94129
This information is from my visit in 2018
Read about all of my favorite San Francisco spots here
The Hotel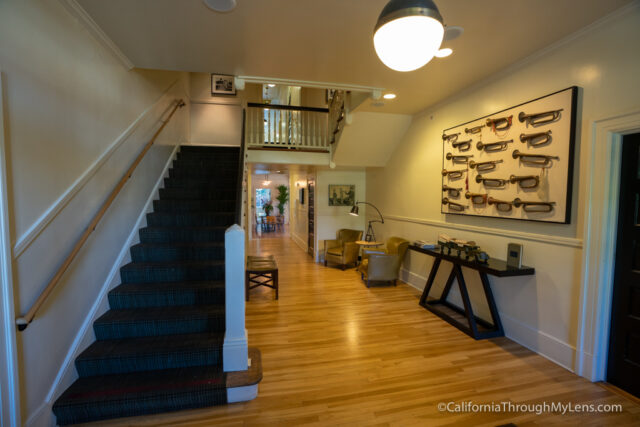 After parking behind the hotel, you will make your way around to the front of the building where the check in area is.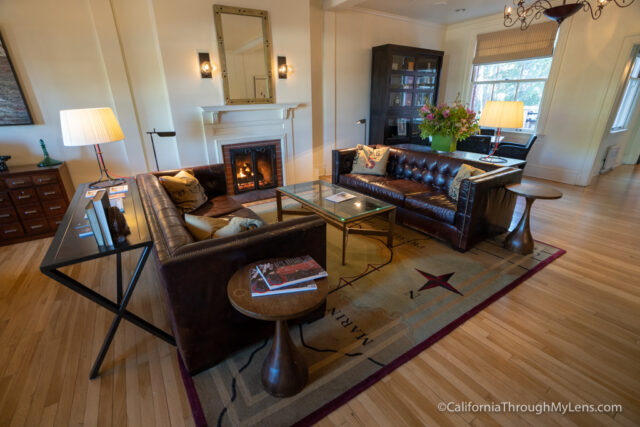 The hotel does not have the traditional check in area; it is a small desk in the old living room, which sets the stage for the unique experience you will have here.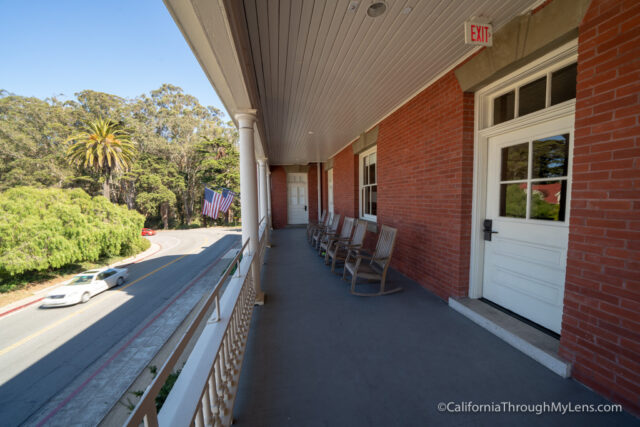 After checking in, we made our way over to our room, which was located on the second story of the historic building.
The Room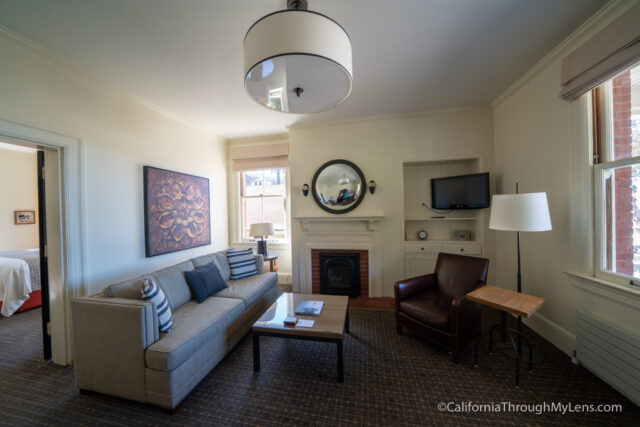 The room was spacious and featured a living room with a couch, fireplace, and TV, as well as a charming bedroom with a king size bed.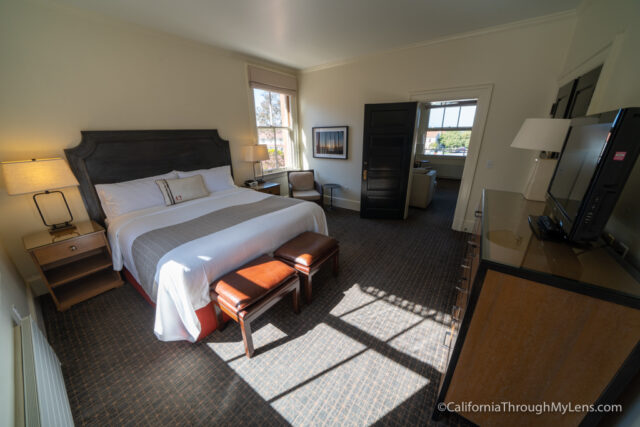 The bathroom was large as well, with a double sink and tiled shower.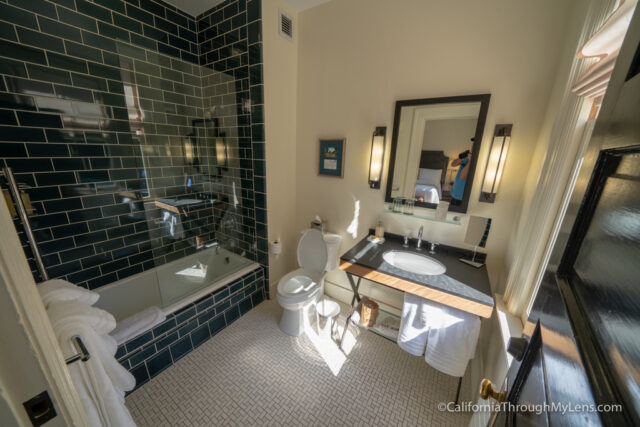 One of the things I liked most about the room was that it connected with the upper porch, and you could walk out and sit on the porch, overlooking the Presidio, whenever you liked.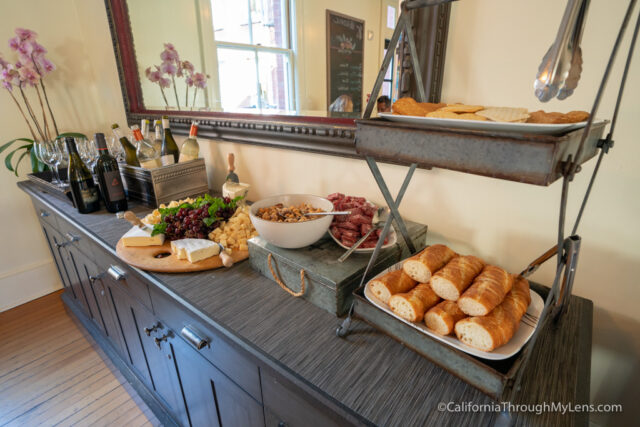 The hotel offered a nightly happy hour for guests, which featured a selection of meats and cheeses, as well as wine and specialty lemonade. It was an excellent way to have a snack before heading out to photograph the sunset.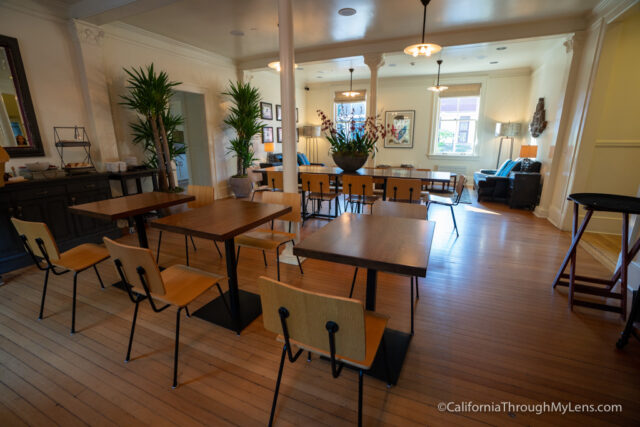 In the morning, breakfast was included at the hotel; it was a European style breakfast with pastries, cereal, and oatmeal, and it was a great start to the day each morning.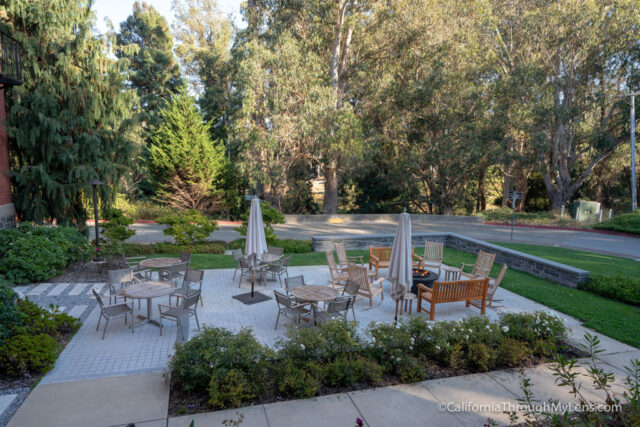 Do note that the Presidio is about 20 minutes from downtown San Francisco. I liked this aspect as you could go downtown on the free shuttle into the city or take an Uber/Lyft. Still, when you stayed at the hotel, it felt like you were far away from the hustle and bustle of San Francisco and provided an excellent opportunity to relax in such a busy city.
I loved my time at both the Inn and the Lodge (which you can read about here). Check them out next time you visit San Francisco, especially if you are looking for a more relaxing trip.