Disclosure: This experience was provided free of charge, all opinions are my own.
The Lodge at the Presidio is the newest hotel in San Francisco's Presidio park. This beautiful old building has been meticulously renovated to maintain that historic charm but provide a relaxing experience in the city. I got a chance to stay here and at the Inn at the Presidio (review here) and both were fantastic hotels that I really enjoyed in San Francisco, here is all the information.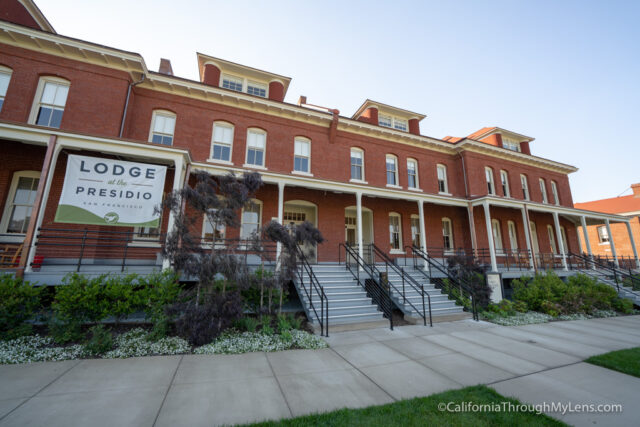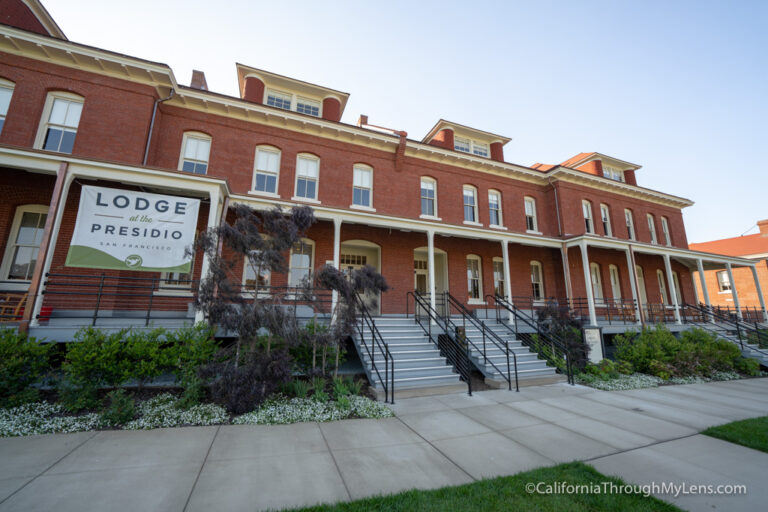 Details
Location: 105 Montgomery St, San Francisco, CA 94129
The Hotel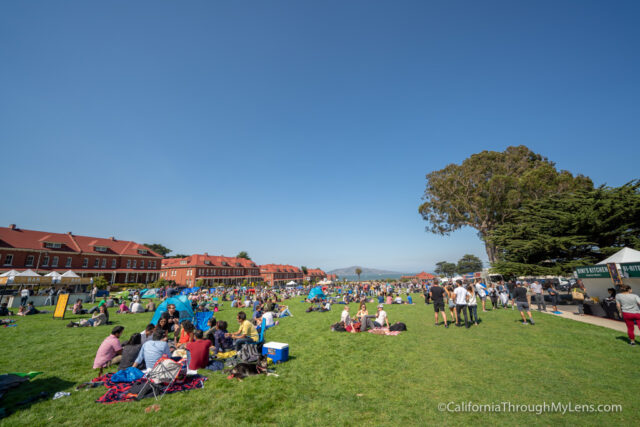 The Lodge at the Presidio is located right in the central Presidio courtyard. This giant grass area is where they have picnics in the Presidio and Shakespeare in the park during the summer.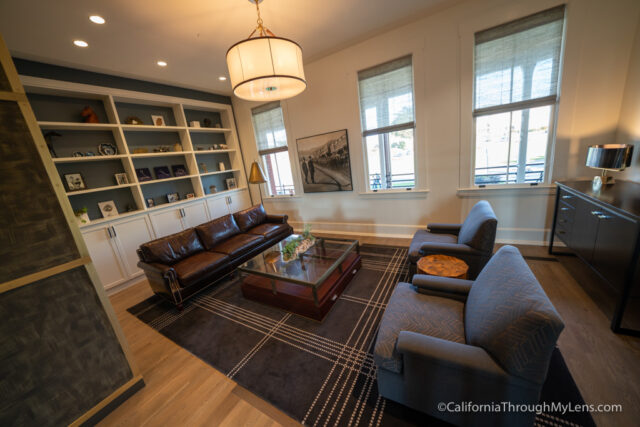 The hotel is right next to the Walt Disney Museum, which is a fun spot if you haven't been, and there is convenient parking for only $9 a day (unheard of in San Francisco) for hotel guests.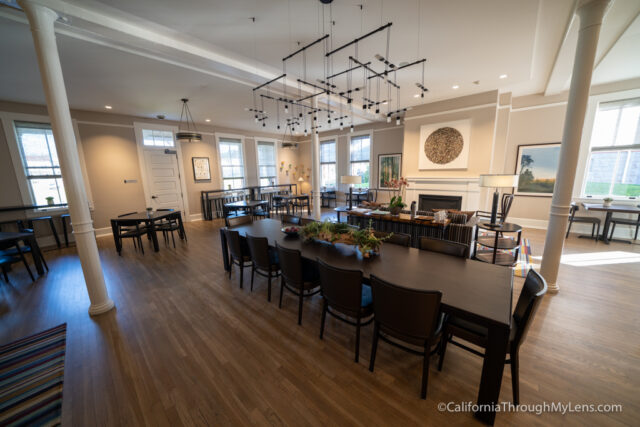 We arrived right around 3 PM for check-in, and our room was already available. The lobby of the hotel also had many couches to relax at, as well as a large communal eating area for the included breakfast and happy hour.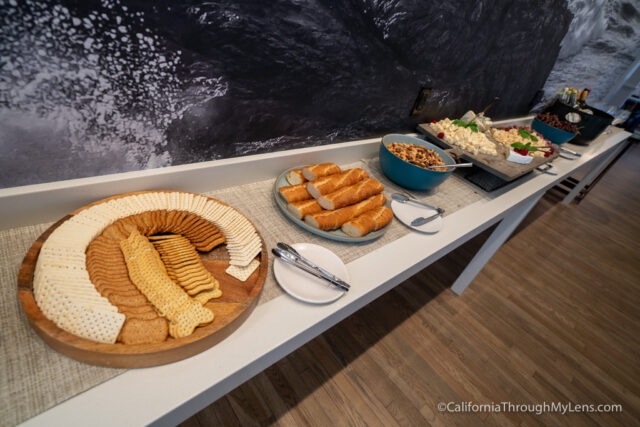 We took advantage of both of these during our time at the hotel, with the happy hour featuring wine and a selection of cheeses and meats.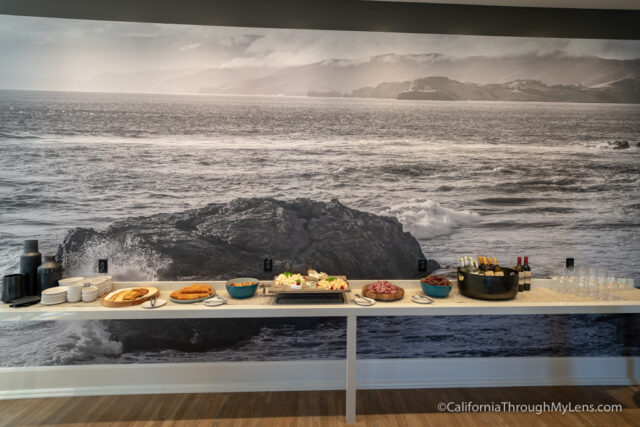 The breakfast was European style with lots of pastries, fruit, hard boiled eggs and toast to choose from and it was an excellent way to start the morning.
The Room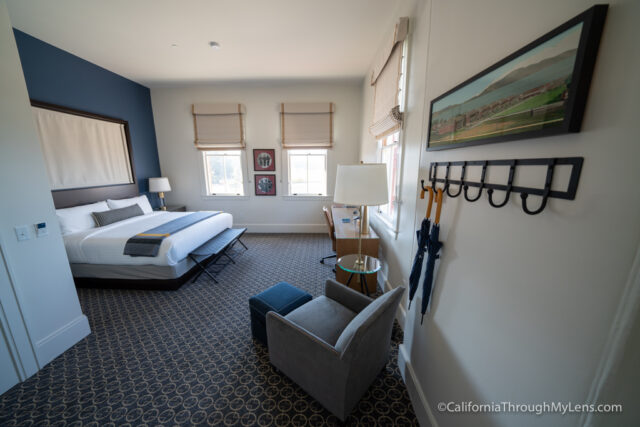 Our room was the highlight of our time at the hotel though as it was on the second floor and it had a perfect view of Crissy Field and the Golden Gate Bridge.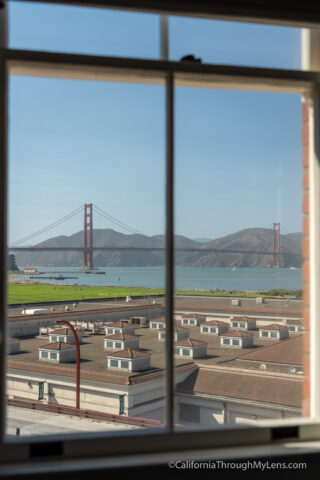 It was one of the best hotel rooms I have stayed during my time traveling California because of the view.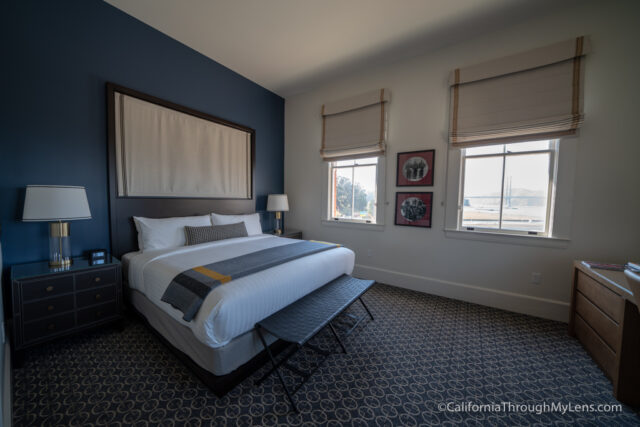 The room was very modern with clean colors, a comfortable bed, and a chair. The bathroom was spacious as well with a double sink and a large tiled shower.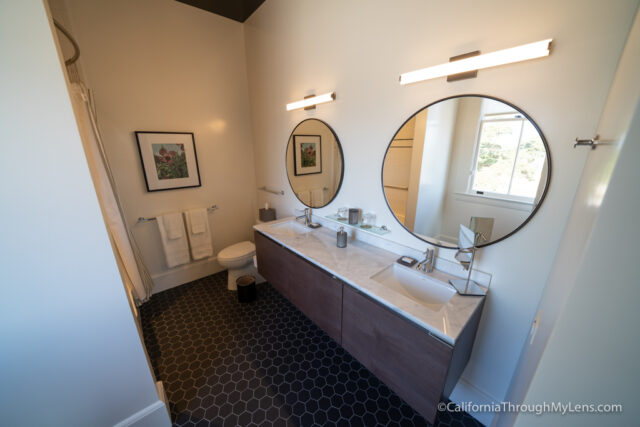 My wife and I loved having such a nice room in San Francisco; it was a welcomed retreat after a busy day exploring the city.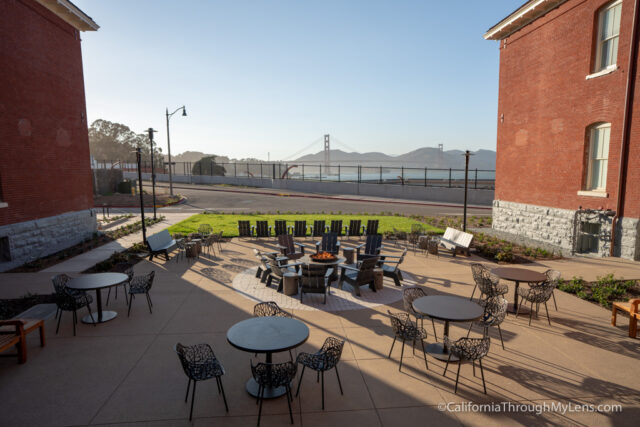 The Presidio itself is a fun area to explore in San Francisco as well. There are dozens of miles of hiking trails, lots of historic structures and plaques, and unique art installations scattered around the grounds. If you get a chance to spend some time there, be sure to do it.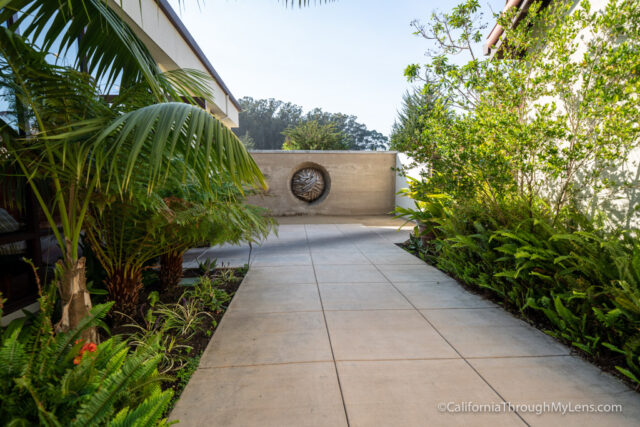 Both the Lodge and the Inn at the Presidio are great hotels for a more relaxing trip to San Francisco. The location allows you to experience the craziness of the city then come back and unwind. I can't wait to stay there again and be sure to check it out if you visit the city.