Much like Phifer Pavitt, another small boutique winery in Calistoga, Jericho Canyon Vineyards is an appointment only winery that will give you a new appreciation for the work that wine makers do. With its labyrinth of caves, watchdog Molly that "patrols" the interior and its sublime tiered vines, this is one of those spots that you want to experience for yourself. They even have a tour that takes you around the vineyard on an ATV, how awesome is that? Here is all the info: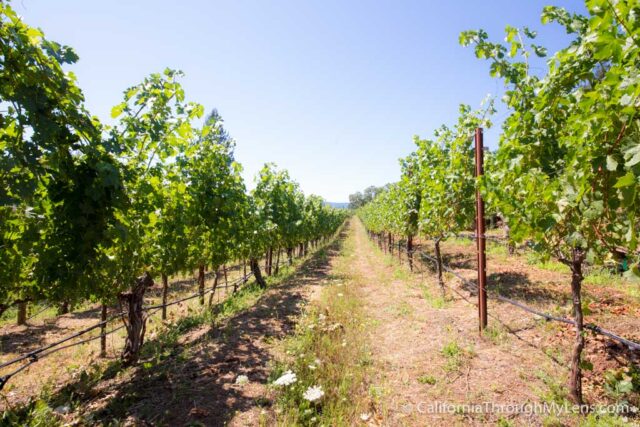 Details
Private tour and tasting -$40 a person, ATV tour and tasting – $80 a person
Need to make a reservation here
Small production of less then 2000 cases
Location: 3322 Old Lawley Toll Rd, Calistoga, CA 94515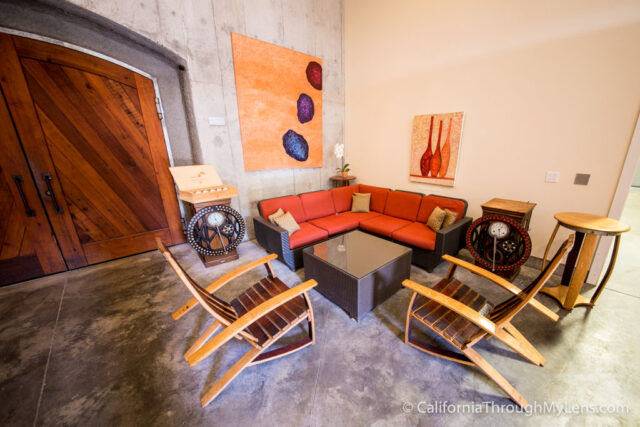 After arriving at our appointment time we were greeted in the main hall, introduced to Molly the dog then ushered out to walk a little ways into the vineyard and hear about how the process works.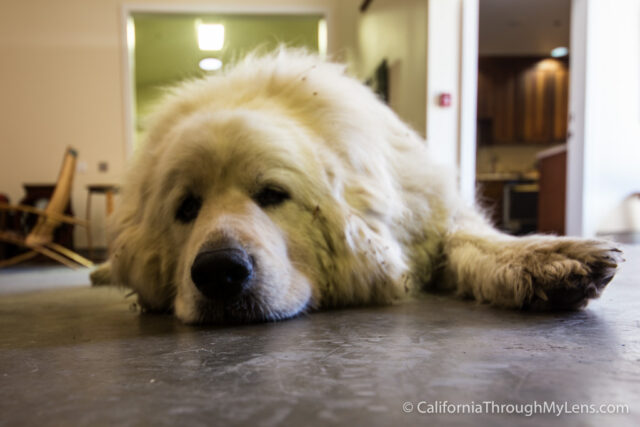 This experience was very interesting as we learned about when the grapes are picked, why they planted vines on a slope and how they make their wine. Everything is hand picked and they believe that is the best process which I can appreciate. You free to ask questions as well about the process.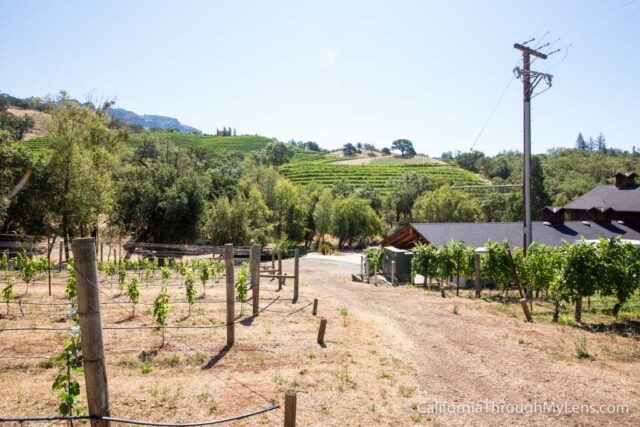 After walking through the vineyard we went back into the main room to look at the fermentation tanks. There were two big rooms full of them.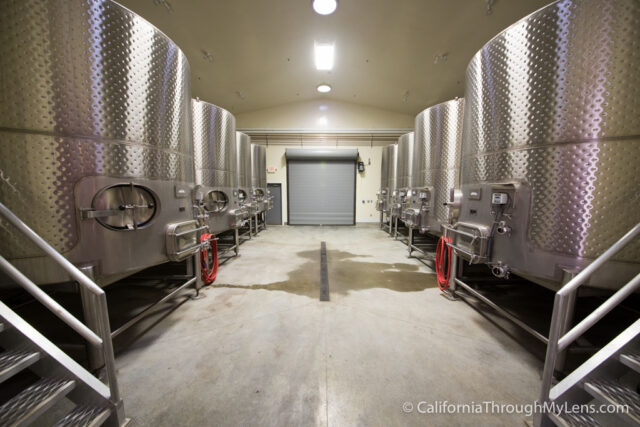 From there we headed into my favorite part, which was visiting the cave itself. The cave they have there is built right into the mountainside and serves as a natural way to keep a cool climate for the aging wine.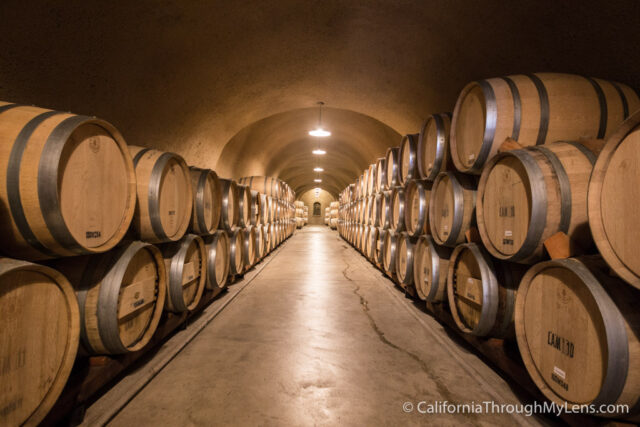 I have been in a few of these wine caves before in places like Paso Robles and I always enjoy walking through the cool atmosphere and seeing all the barrels. We were even shown a small window which displayed the rock that is under the vines above.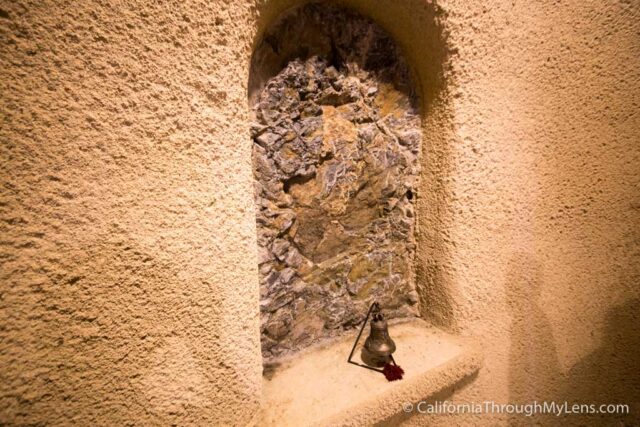 From there we were ushered to our table, right in the heart of the cave, to taste four different wines. This table was the highlight of the entire tour as it was a beautiful place to sit and relax right in the middle of the cave. It is an awesome private wine tasting experience.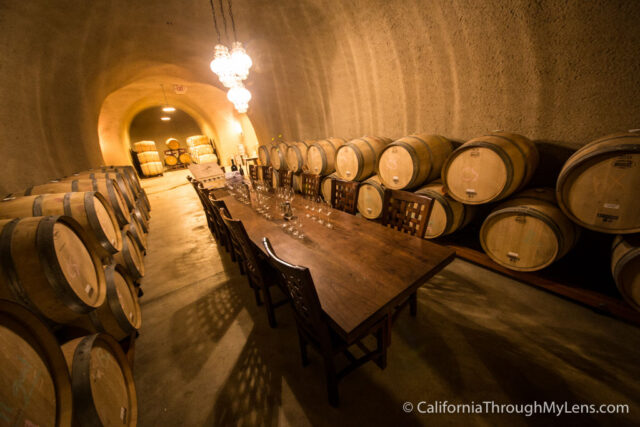 There were a few wine writers in my group and they said that the wine here was really good. I enjoyed the Cabernet the best but nothing compared to the atmosphere we were doing the tasting in.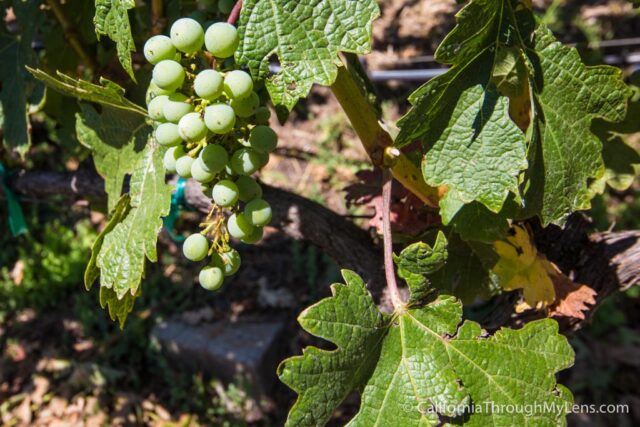 After about 45 minutes we exited the cave and went back out to our car. It was a great experience visiting a small boutique winery like this. While I highly recommend you go to Castello di Amorosa if you have never been, I would be remiss if I didn't suggest the fantastic Jericho Canyon Vineyard and Phifer Pavitt winery as well while on a trip to Napa Valley. Let me know your thoughts in the comments below.