I love trying new donut places, I'm sure I'll eventually even create a category for them on here. So when I was in Oakhurst during my last Yosemite trip and stumbled on a donut place, I knew I needed to give it a try.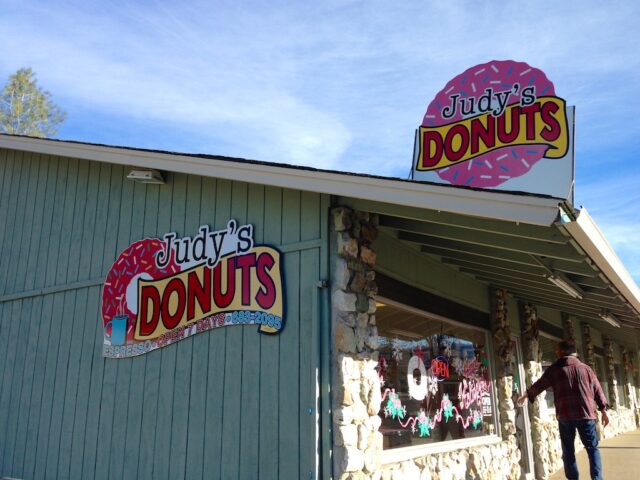 While Judy's donuts seemed normal from the inside, I scanned the row of donuts to see if I could find something unique and BOOM a blueberry old fashioned crossed my gaze, hiding behind some sprinkled ones.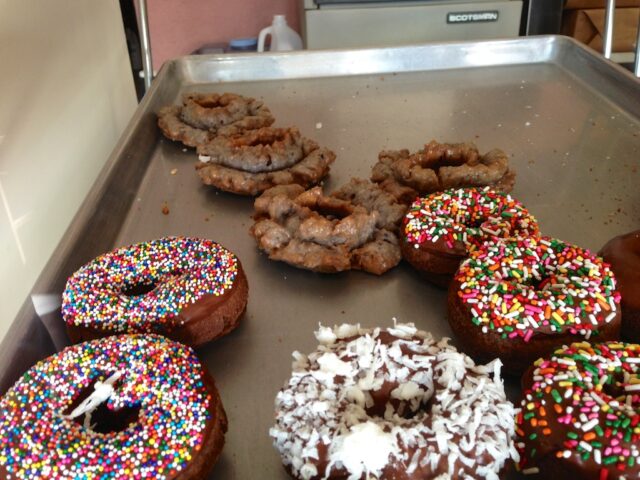 I immediately bought it and it really was a strong move. The old fashioned is always my favorite donut, so when I got to combine that with blueberry it created an amazing donut experience.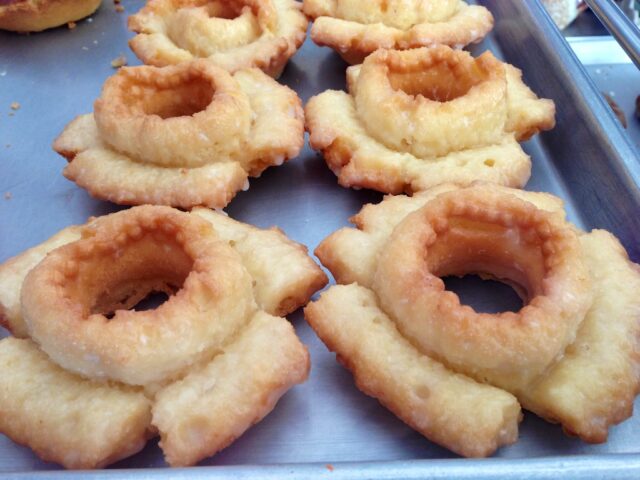 The rest of my group got donut holes, apple fritters and maple bars and all of them liked their donuts; but none of them compared to the blueberry old fashioned.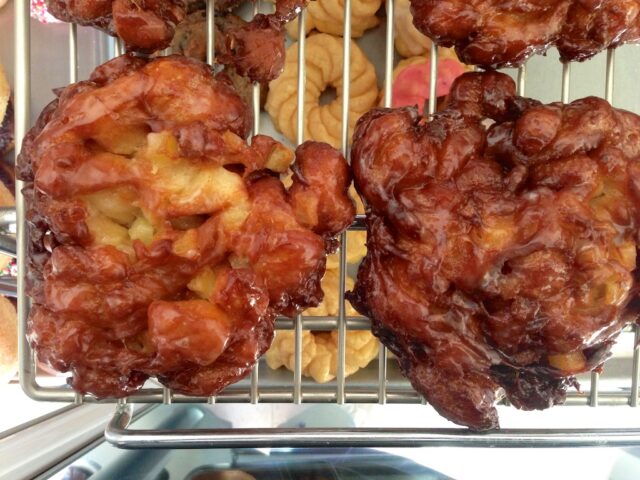 Judy's Donuts is cheap to, for our group of 4 people it was less then 5 dollars for all our donuts and a couple coffees.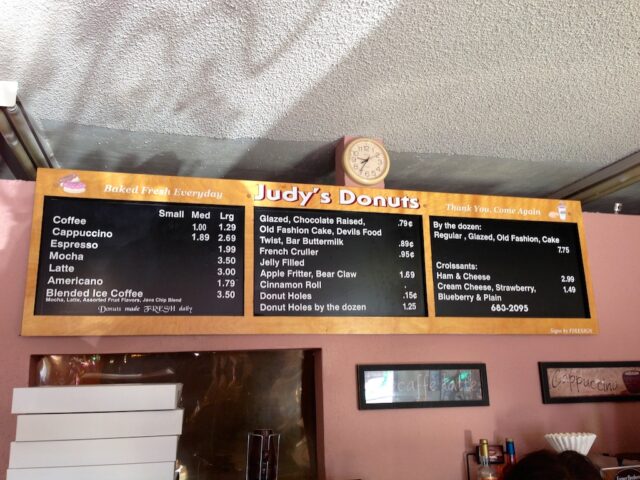 A wise person once told me, "If you are going to rate donuts, it must be on a scale of 1 to 22 cause 1 to 10 won't do". In their honor I will bestow Judy's Donuts with a 16, for the shear fact that the blueberry old fashioned was a little slice of heaven.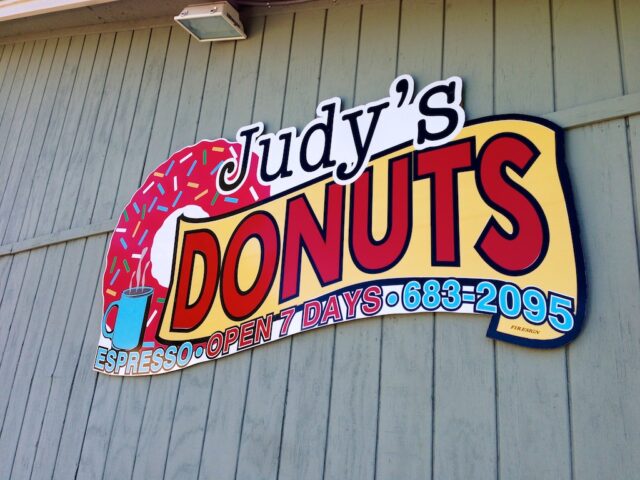 If you are in Oakhurst looking for a quick and cheap breakfast, you can do worse then checking out Judys donuts.