Bounty Hunter Wine Bar & Smokin' BBQ in Napa
Downtown Napa is full of great eateries, but for me, it doesn't get better than Bounty Hunter on 1st St. This small neon-lit bar and restaurant seats less than 50 and has a kitchen smaller than most bathrooms. That doesn't stop them from pumping out the best beer can chicken I have ever had though. Add to that a massive menu of wines and cocktails you can pair your BBQ with, and you have the recipe for a good time. Here is all the information.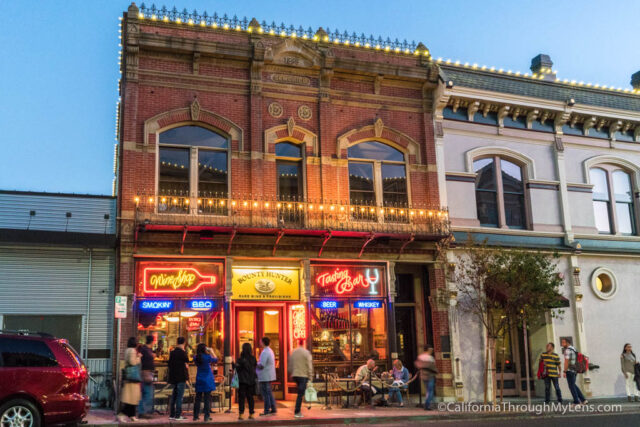 Details
$28 for the chicken, but you can split it with 2-3 people.
Hours: 11 AM – 10 PM
Location: 975 1st St, Napa, CA 94559
This information is from my visit in 2017
Read all about Napa city here
Getting There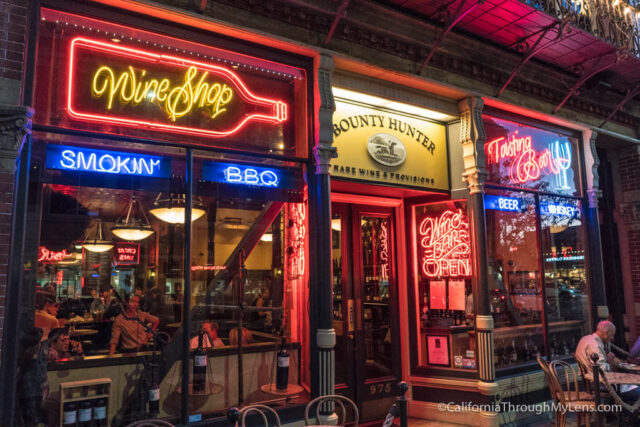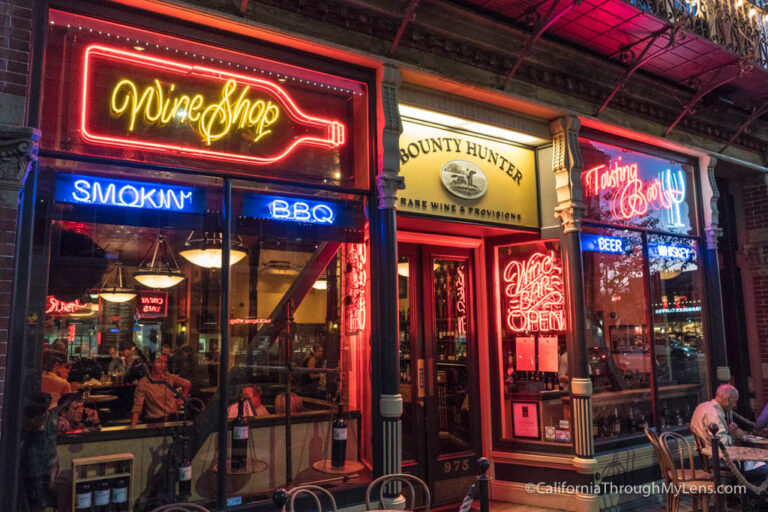 Bounty Hunter is a few blocks up from the downtown river walk area of Napa, close to both the Napa Valley Roasting House and the Napa Valley Opera House. You can park along the street, or there are a few small parking garages in downtown you can walk from if you can't find street parking.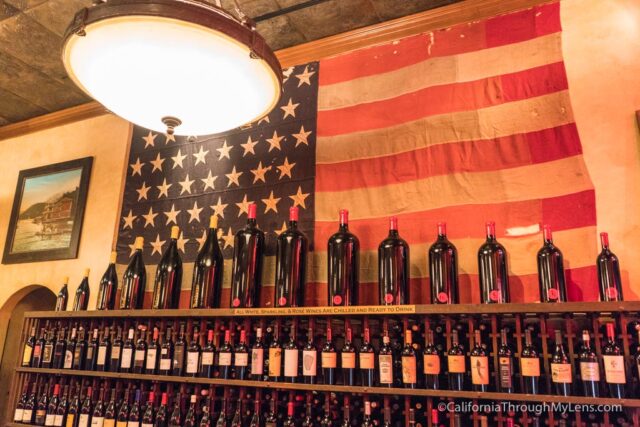 The interior of this restaurant is much like what you would expect to see in a bar in Texas or something. The walls have a collection of large game heads, a few saddles replace traditional chairs to sit on, and the cabinets are filled with bottles of every drink you can imagine.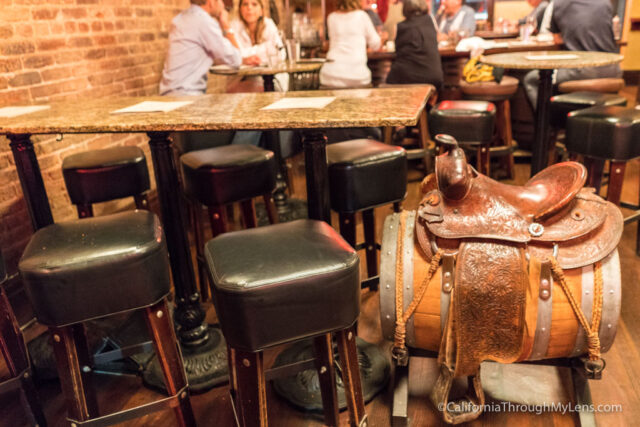 I sat at one of the interior stool tables, but there are a few outdoor tables as well.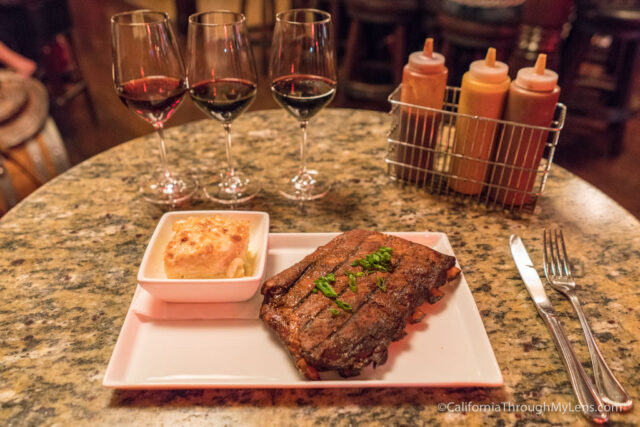 The first night I was there, I got the half rack of ribs with a flight of red wines they were paired with. The meal also came with three bbq sauces ranging from traditional to mustard, each equally awesome.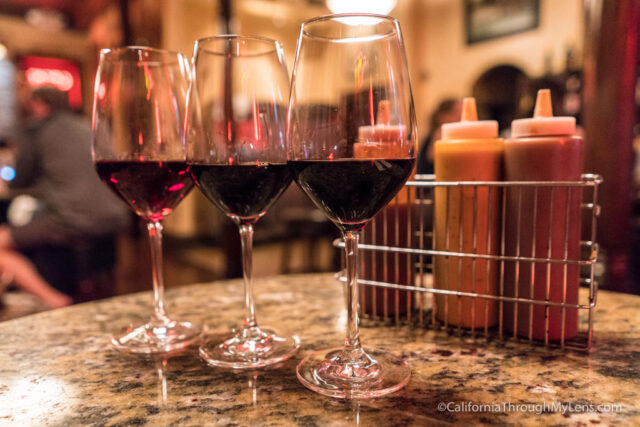 I thought the ribs were good, but when I came back the second night and got the beer can chicken, it was a game changer.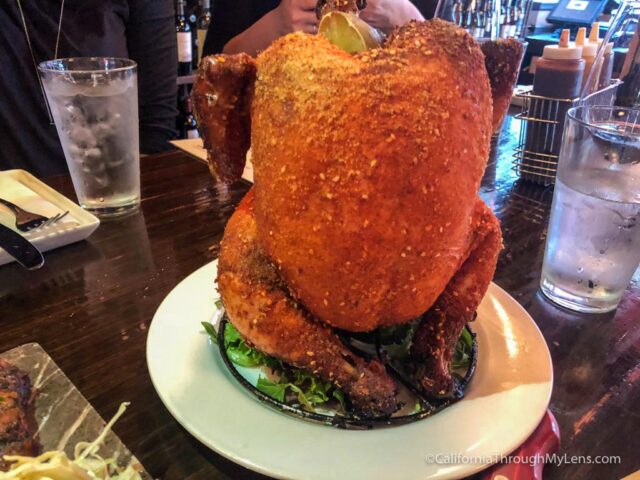 The beer can chicken is the dish that put Bounty Hunter on the map, and I can honestly say it exceeded expectations. The spices they use on the chicken rub blow your mind, as they are so full of flavor. This dish can easily be served to 3 people, so come and share, get some drinks and just dig into the chicken. You will have to nominate someone at the table to be a carver though, as it comes out like a Thanksgiving turkey.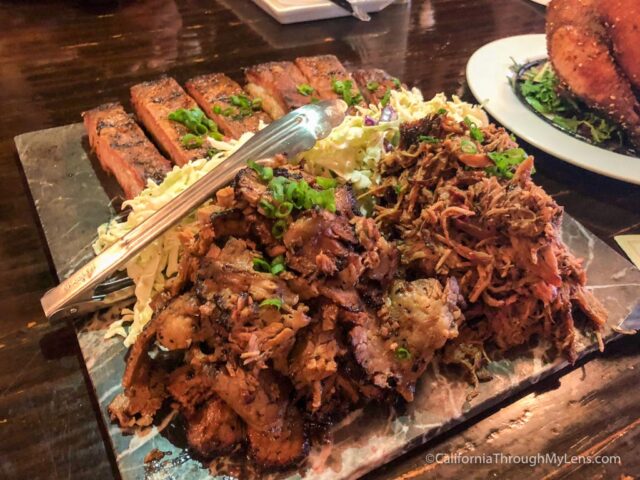 They also have flights of whiskey that other members of my group thought were awesome, if you are looking for something different then wine.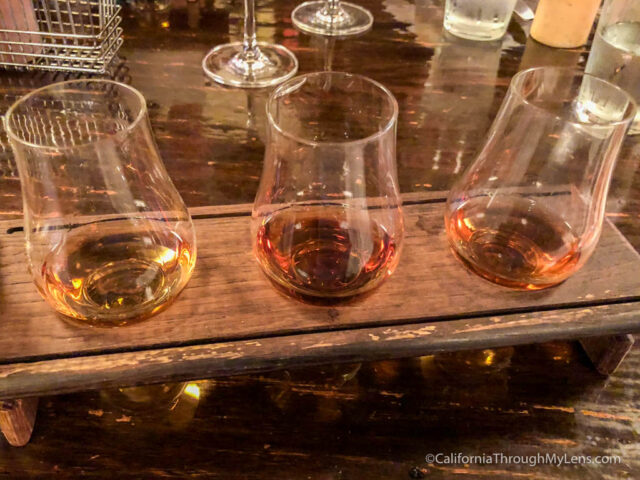 Even though this is a small spot that can be busy on the weekends, waiting for a place at the table is worth it as the beer can chicken is one of those things you will be thinking about for a while. Check it out and let me know what you think in the comments.