Much like Chicago and New York before it, Los Angeles now has its very own observation deck so you can experience the city from above. The deck is 70 floors up, and it provides unparalleled views of Los Angeles and the area surrounding it. I got a chance to check it out opening weekend, and it was a ton of fun, here is all the information.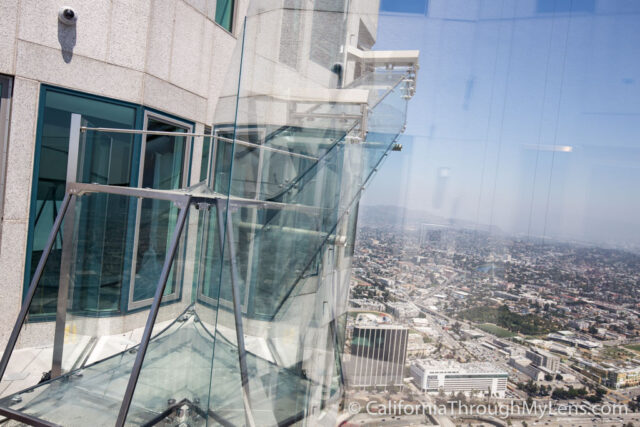 Details
Cost: Approximately $25 – $35
Location: 633 West Fifth Street Suite 840 Los Angeles, CA 90071
Video 
Here is a highlight video from my time there.
Getting There
The US Bank building is located right in the middle of downtown Los Angeles. There is a parking structure on Hope St that you can use to visit the building or there are other parking lots around the area. Parking can be expensive, but that's a big city for you.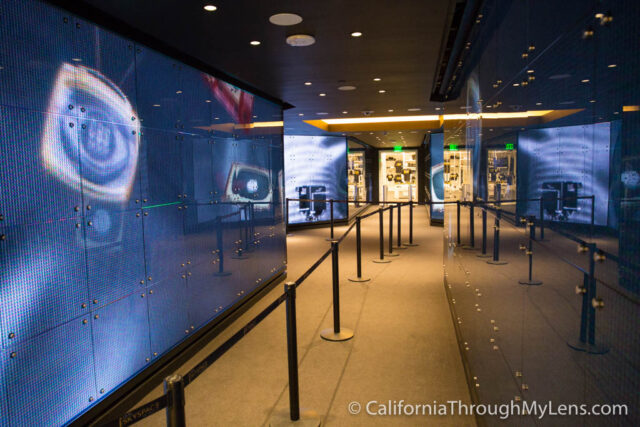 After making your way into the US Bank building, you will be ushered to the elevators and taken to the first of the multiple floors you visit.
Floor 54 – Interactive Floor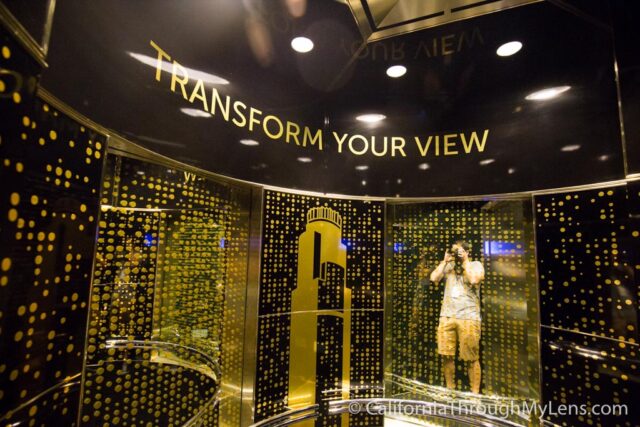 This is the first floor you get to, and it has a few different interactive exhibits that you can experience.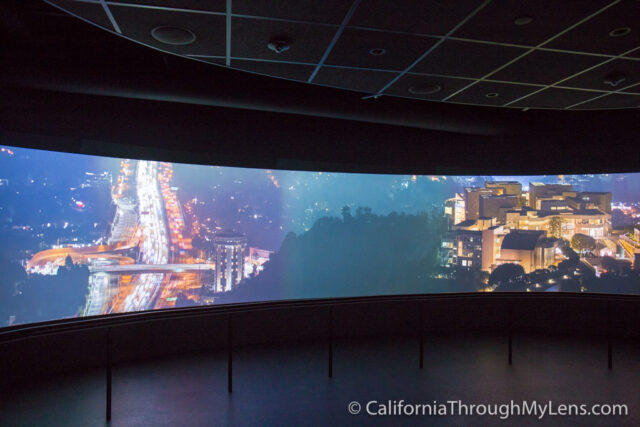 First, there is an almost 360-degree screen that shows various videos of Los Angeles you walk through.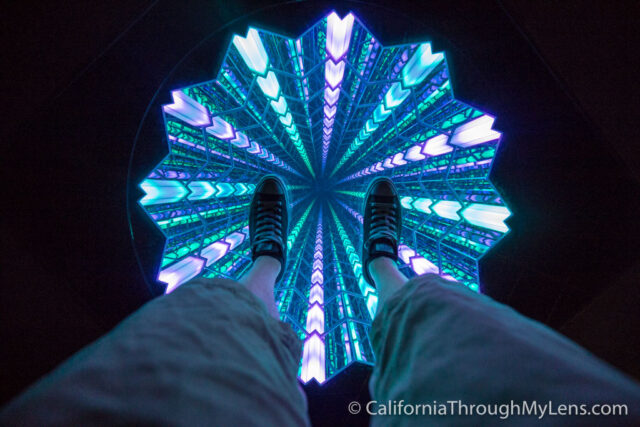 Next, there is an infinity mirror that you can stand on, and that looks like you are going to fall through the building. It was a little creepy to stand on but super cool.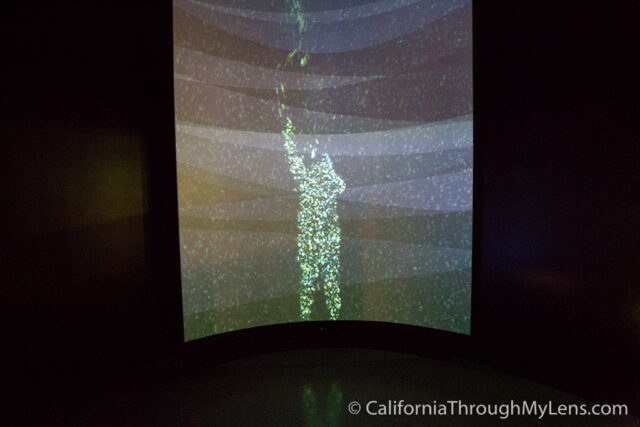 Lastly, there is a massive screen that you interact with by standing on specified areas of the ground and moving around to change your silhouette on the screen. From here you head back to the elevator and up to the 70th floor.
Floor 70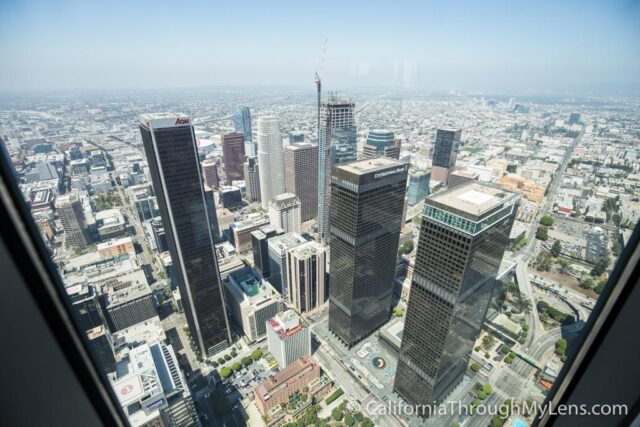 When you exit the elevator on the 70th floor, you will be able to get in line for the slide or just walk around and take in the views.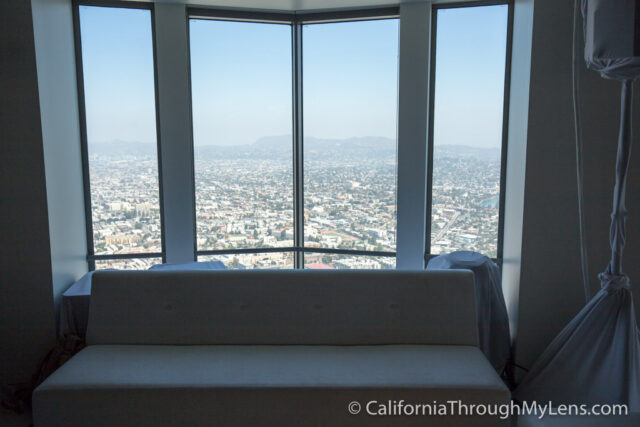 I made a loop around the deck to see the different points of view and was impressed with the clean and beautiful area that you are walking around in.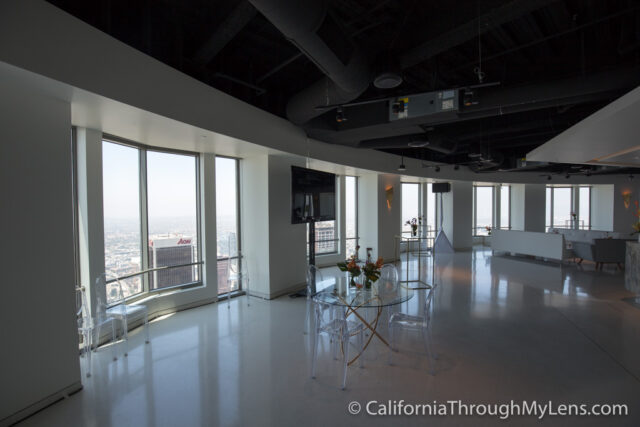 There were chairs and couches to lounge on, a bar where you could buy drinks and windows all over. You could see a lot of the famous spots in LA like Dodgers Stadium and Echo Park. Next I hopped in line for the sky slide.
The Slide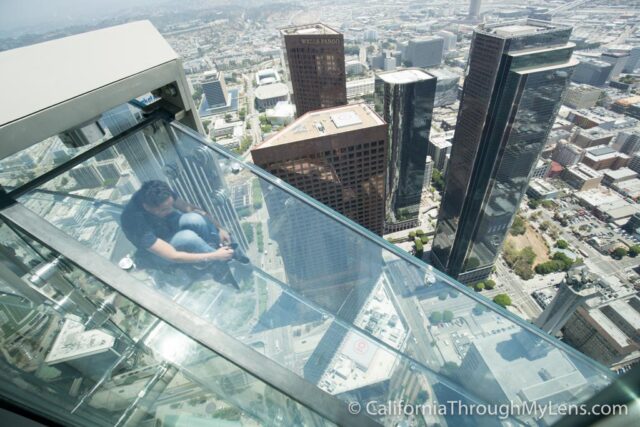 Having been to a few of these observation decks with glass floors in the past, I was really excited about riding the slide, since it was so unique.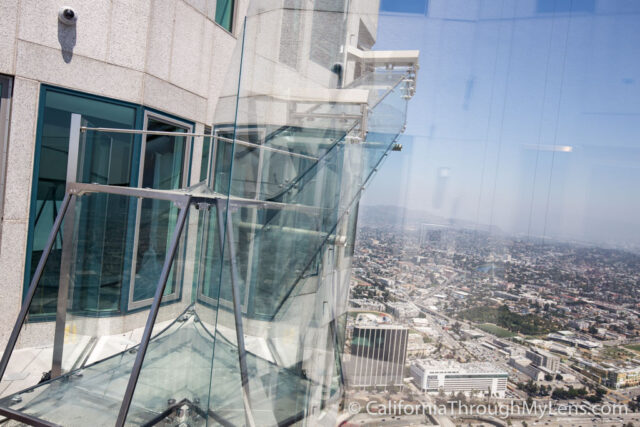 The slide takes you from floor 70 to floor 69 in about 5 seconds, but the entire time you are looking through the glass floor and to the ground below.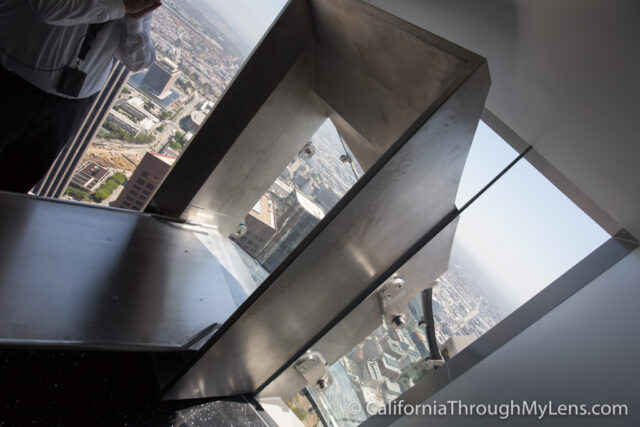 It is a pretty surreal experience as I have never done anything like it, and I fully enjoyed myself eventhough I am not a huge fan of heights.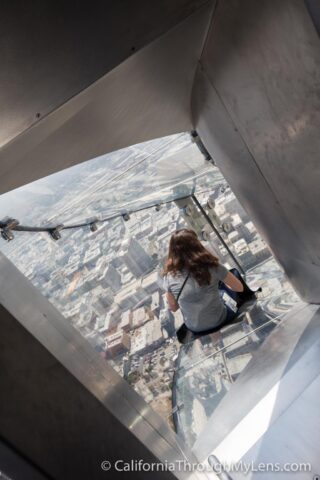 Sure it is not very long, but when else have you got to do something like this? You go pretty fast, so they have foam pads at the end that you land on when you complete the slide.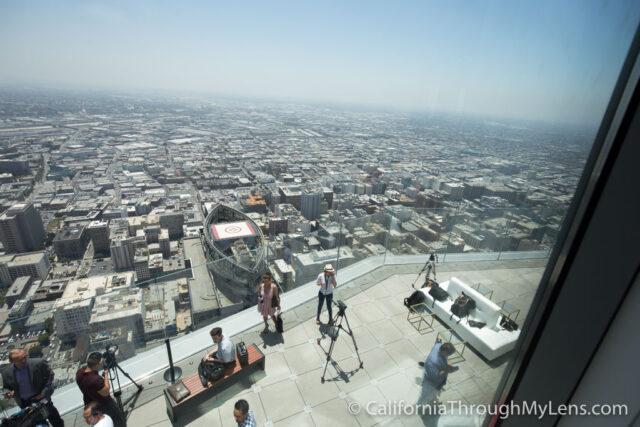 At the bottom of the slide, you will be on the 69th floor, which is the open-air observation deck.
Open Air Observation Deck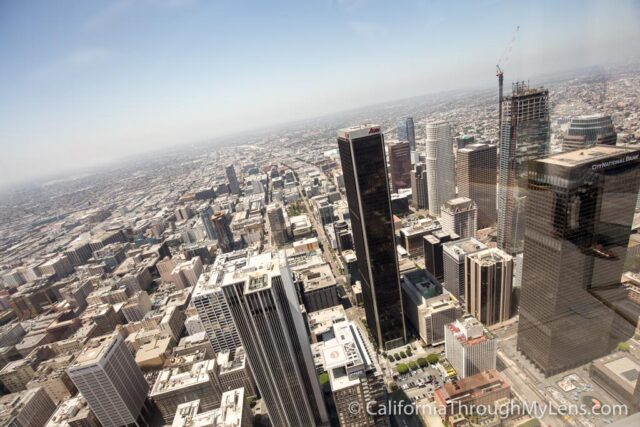 This was probably my favorite part of my time there as I enjoyed just being able to sit out on the deck and observe the city below me.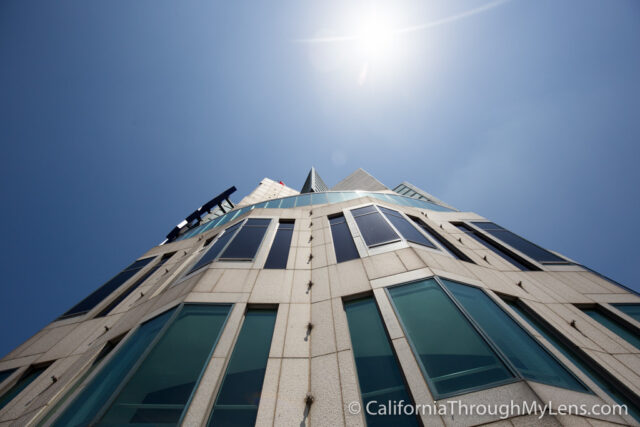 It trumps the other deck at city hall as it is at least twice as high.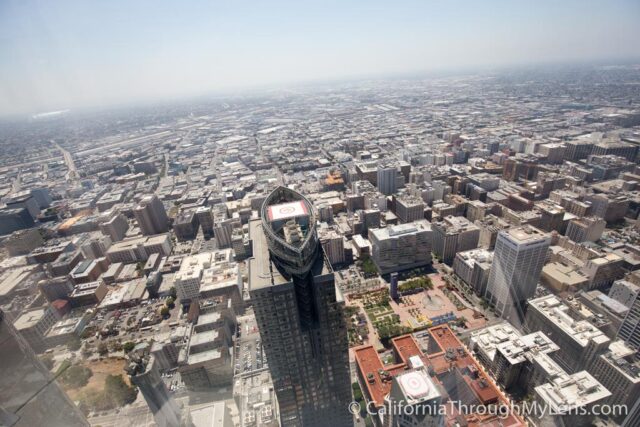 The open air atmosphere feels very California as it is almost always beautiful weather here, so it makes sense to have it open.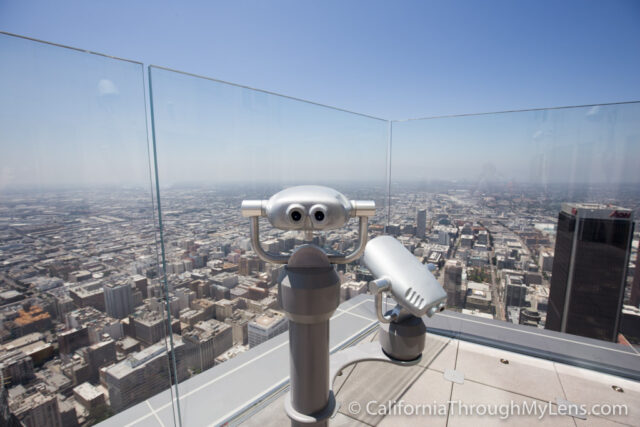 After finishing on the deck, you can head back into the 69th floor and walk around if you would like but it is pretty much identical to the 70th floor in the way it looks.
All in all, SkySpace in LA is a unique way to explore the city. I really enjoyed being able to walk around, see the vantage points, interact with the exhibits and ride the slide. Be sure to check it out if you are in downtown and let me know what you think in the comments.
Disclosure: This experience was provided free of charge, all opinions are my own.