The Markaz: Middle East Arts Center in LA
The Markaz is an event center, art gallery, bookstore, and library, focused on the Middle East and North Africa. It's a hidden gem in Los Angeles. The Markaz is open daily from 10AM – 6PM and visitors can browse the library collection, purchase a book from the bookstore, use the WiFi, or order a delicious cup of tea! Here is all the info.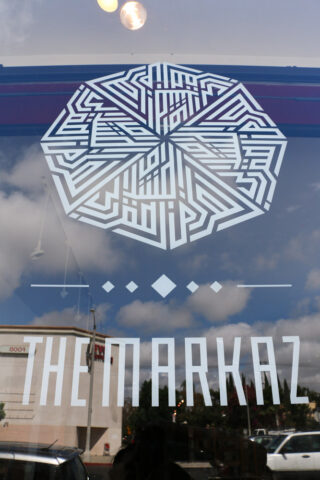 As soon as you enter The Markaz, you'll come across a selection of books from countries like Morocco, Lebanon, and Tunisia. The art gallery walls are decorated with unique paintings created by Middle Eastern artists, along with beautiful jewelry, hats, and decorative pieces.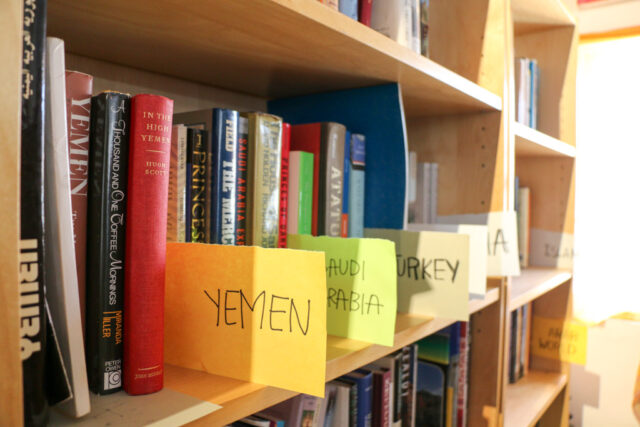 In the front there is a huge open space with traditional carpets hanging from the walls. This area hosts guest speakers, authors, and poets. In addition, The Markaz also puts on concerts, workshops, and Arabic and Persian language classes. The general public is invited to diverse events ranging from comedy nights to food and culture festivals. If you ever wanted to visit the Middle East, these events will introduce you to the region.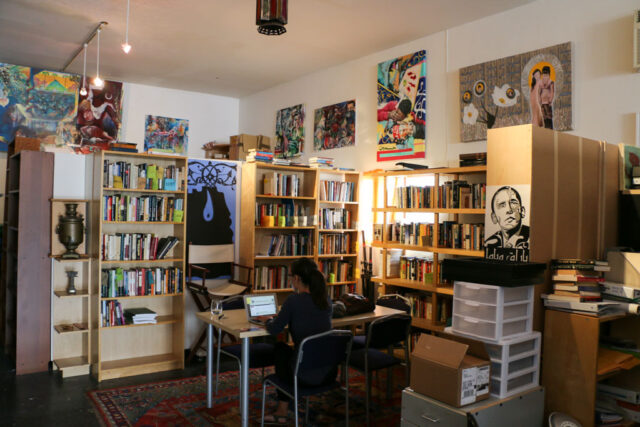 The Markaz also hosts many cultural events in different venues across Los Angeles. I had the opportunity to see an amazing concert with the qawwali rock band, Mekaal Hasan from Pakistan, the desert trance blues band, Bedouin X, and a special western Sahara guedra dance by Rosa Rojas at the Pico Union Project in Downtown Los Angeles. The Markaz features other programs, reflecting Palestinian, Afghan, Pakistani, Iranian, Iraqi, Egyptian, Syrian, Algerian, Tunisian, Turkish and many other cultures.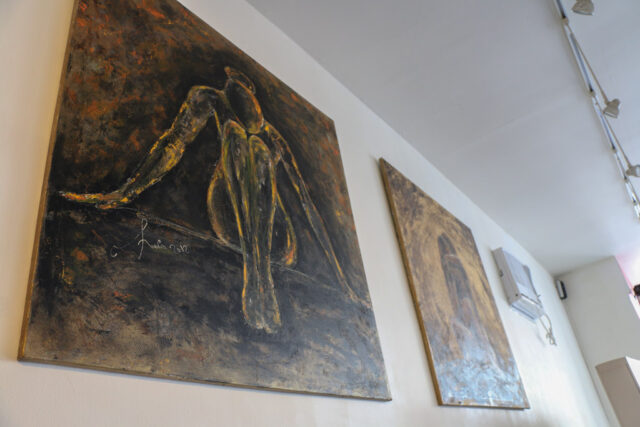 According to Jordan Elgrably, the Executive Director of The Markaz, "We hope that people come away having met someone from another religion or ethnic/cultural group," adding, "we are consistently building bridges that heal political and religious divides." For more information about upcoming events, check out the website at www.themarkaz.org.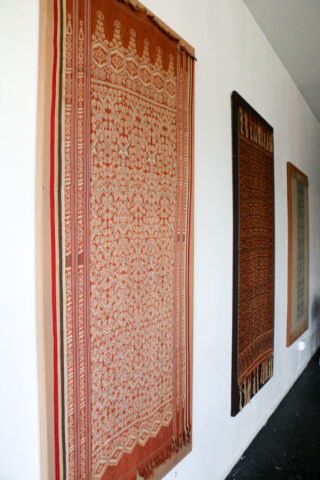 About the Author
Monica, a Los Angeles native loves traveling and writing about her experiences. She lived in Osaka, Japan for three years and in New Delhi, India for a year. In both cities, she taught English to students of all ages. She met camel traders in Pushkar, India, visited cat cafes in Osaka, got swindled by a cabbie in Argentina, bhangraed (a dance from Punjab) around the world, and rode every form of transportation from bullock carts to historic trains. You can check out her adventures on her blog at www.globetrottingmonica.com.