Moo Creamery: Homemade Ice Cream & Burgers in Bakersfield
Located in the back of a commercial area of Bakersfield, Moo Creamery is a traditional diner with a gourmet style. Whether it is the peanut butter burger or the whiskey caramel milkshake, you are in for a treat when you stop at this restaurant. They buy their ingredients from local growers, bake their own buns, and hand-cut their potatoes, all of which make it one of the better road trip stops I have made in a while. Here is all the info.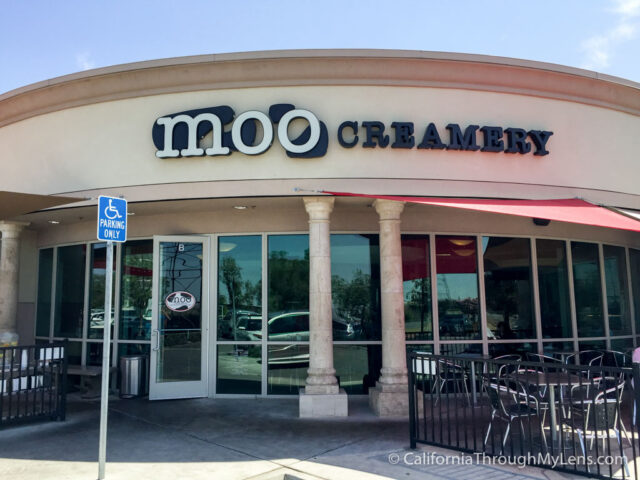 Details
Cost: $10-$15

Hours: Differ by day, check out there site

Location: 4885 Truxtun Ave, Bakersfield, CA 93309

Information from my visit in 2015 and 2019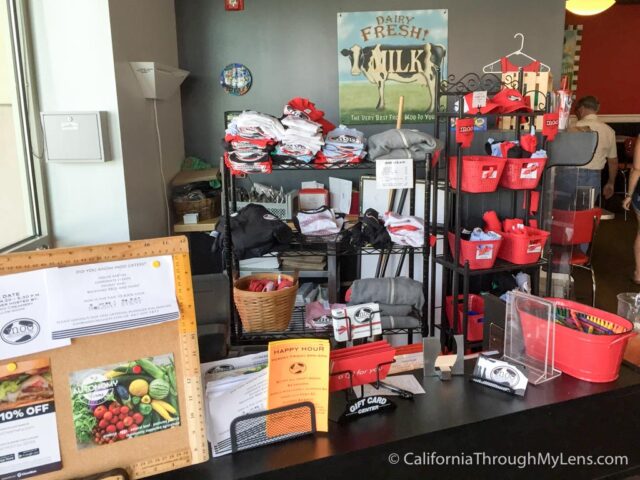 When you walk into Moo Creamery, you will immediately notice the diner vibe in the red-backed chairs and the white and black paint style. What sets Moo Creamery apart is all the cows decorating the walls as well and the line of people waiting for a spot.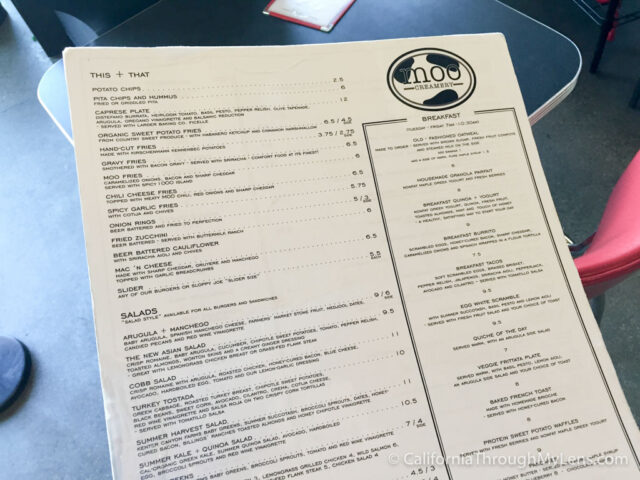 The menu is massive, so give yourself some time to look it over. Especially since everything is a la cart, so you will need to order your main dish and your sides.
The Food
So much of the menu looked fantastic, but here is what we ended up ordering.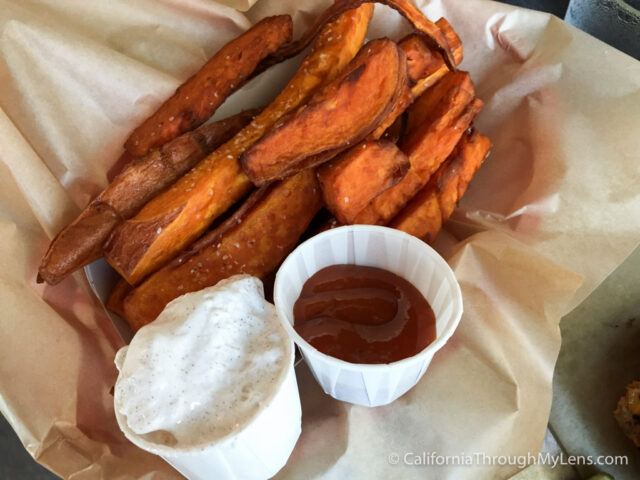 Sweet Potato Fries – Really fresh fries with a marshmallow cinnamon sauce that tastes like thanksgiving, it is so good. The spicy sauce is also fantastic with the fries, but this side tastes more like a dessert than an appetizer.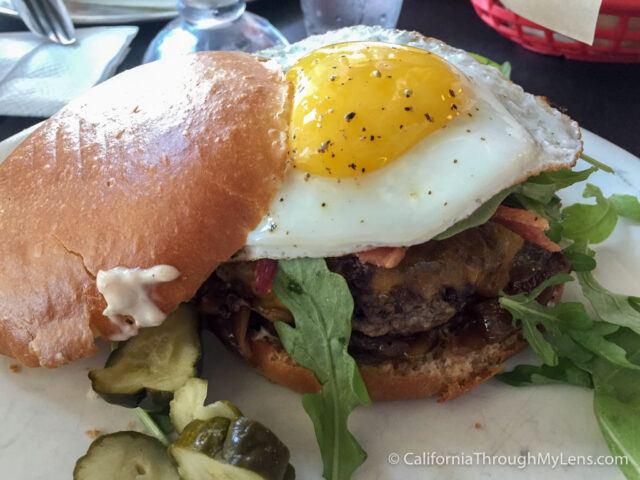 24 Hour Burger – An excellent thick cut of meat cooked just like I ordered. The sharp cheddar is a good cheese for this burger as it goes well with the onions and bacon. The egg is the cherry on top with the yolk that runs down the side. It is a messy but great burger.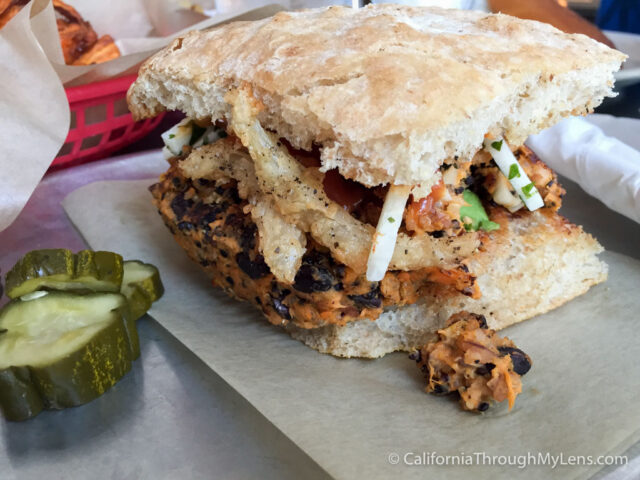 Veggie Burger – The quinoa and sweet potato patty made an awesome base for this burger. There are even almonds in the veggie patty, which gives it a unique crunch as well. Add to that the avocado, hummus, habanero ketchup, and onion s,prouts and you have a super good veggie burger.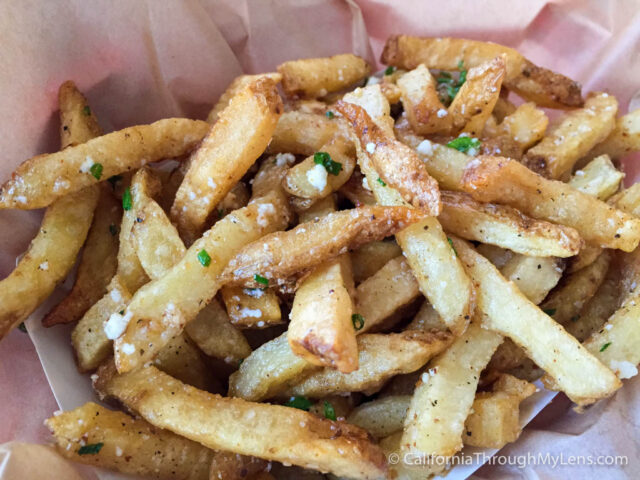 Spicy Garlic Fries – These fries were cooked to perfection with a slight crunch and heavy garlic that is evened out by the spiciness of the fries. This was my favorite thing other than the hamburger.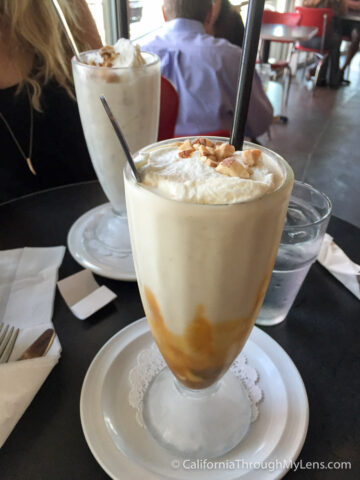 Whiskey Caramel Shake – The milkshake has a heavy whiskey flavor with sweet caramel to balance it out. The malt taste is light but just enough to add to the shake without overpowering it. The toasted almonds on top add a delicious crunch to the shake as well.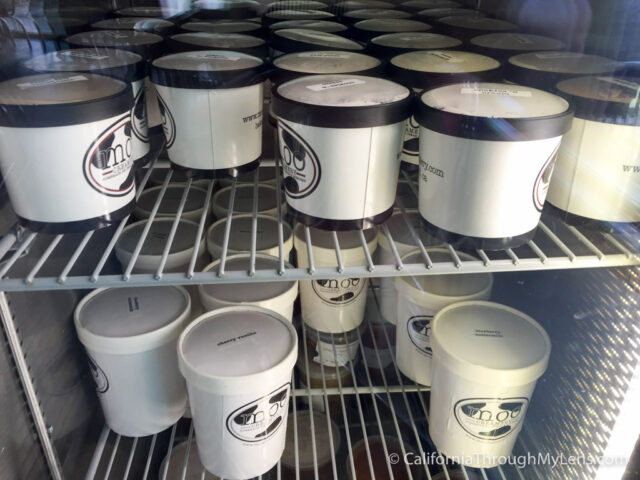 We came during lunchtime on a weekday, and it took a good hour and a half to order, eat, pay, and leave. I should have known that coming in, but it was still a pretty long time to wait. If you are stopping on a road trip, I would probably call in an order ahead of time, but this place is worth waiting for as it has good, unique food. Let me know what you think of this spot in the comments.