Natural Bridges State Beach: A Beach & A Sunset You Will Never Want To Leave
Oh Pacific Coast Highway, why are you so amazing? Natural Bridges State Beach is a small beach located 2 minutes off Highway 1 in Santa Cruz that holds a rock arch that would even put Pfieffer State Beach to shame. It is a majestic arch about 15 feet out in the water that beckons you to take more and more pictures. If you haven't seen it, then you might as well stop reading this post and go now. Here is all the information.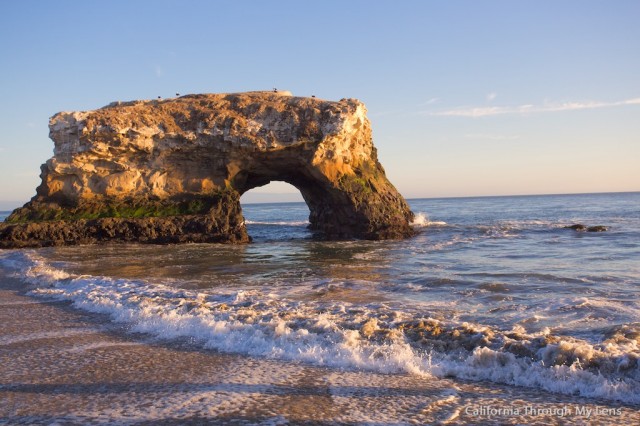 Details
10 dollars to enter the park
Closes at sunset
Information from my visit in 2015 and 2021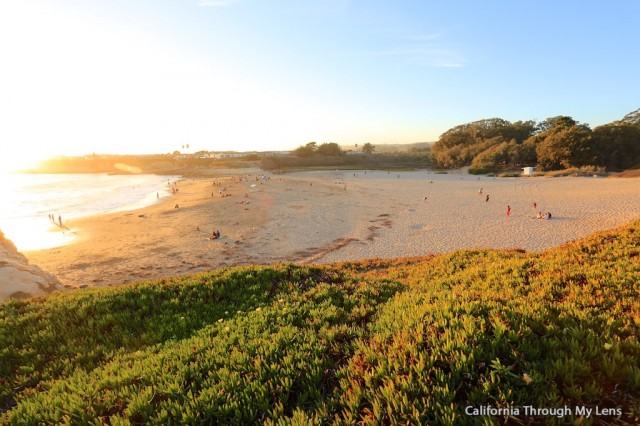 The beach itself is about a 5-minute walk from the parking lot, and there is street parking outside of the lot if you can find it, which will save you the parking fee. I am always a fan of paying the fees though, as it helps to keep the parks in business.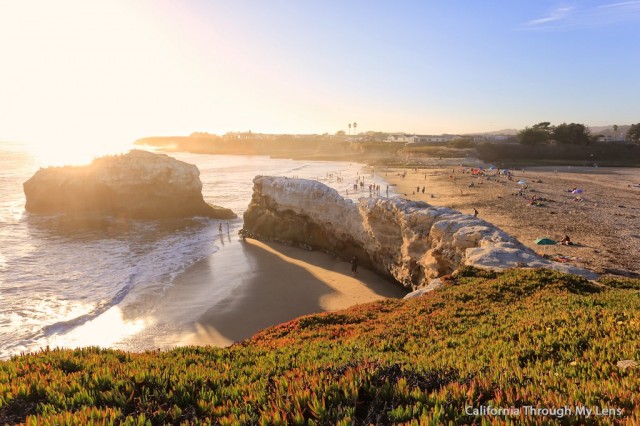 I recommend heading to the overlook first to get a good view of the beach below. This is also a great place to watch the sunset if you are looking for one.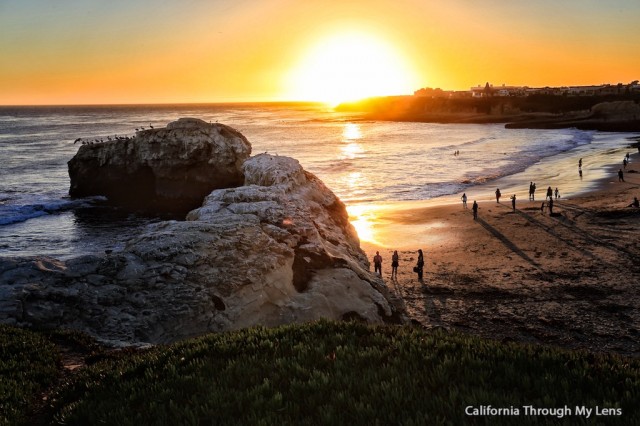 After checking out the overlook, head down the sand to the beach below and either set up your spot for a full beach day or just head over to the rock to gawk at it.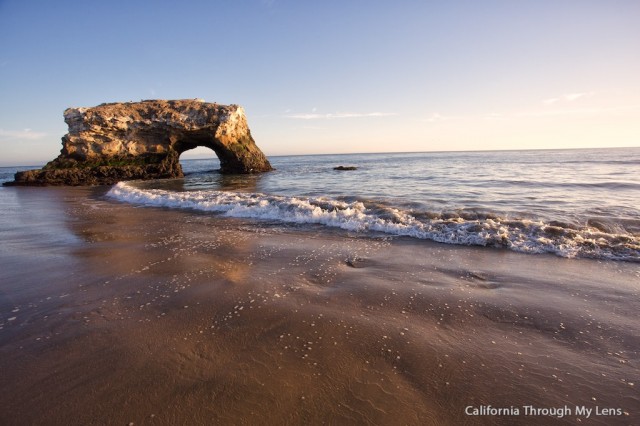 The rock itself is about 40 feet long and 25 feet tall. The arch is strong and has a 15 foot wide cut out the whole way through. It is easy to take a good picture here as you just need to get a dead-on angle and snap away.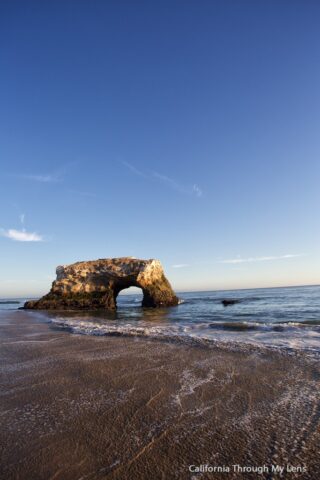 The rock used to be connected to the cliffs next to it, which is where the name "Natural Rock Bridges" came from. The other arch crumbled a while ago though, so now it is a single bridge. You can walk through the two for a view from the backside.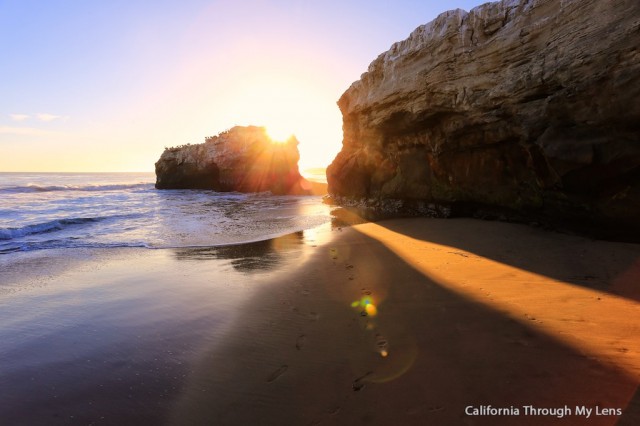 I would not recommend trying to swim out to it as the waves go through it pretty fast, and you are liable to get hurt during it. It's best viewed from afar anyway. Here are some photos I took of it at sunset.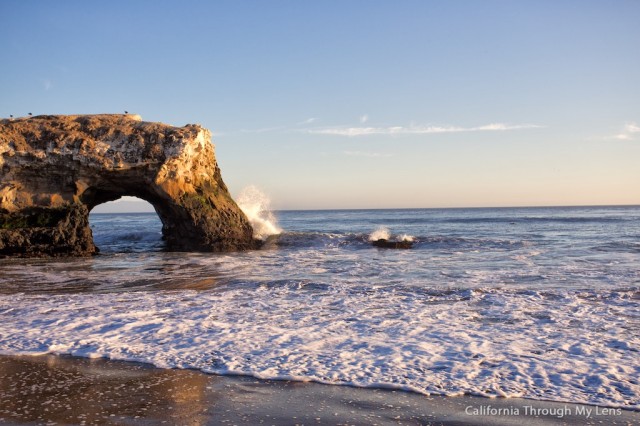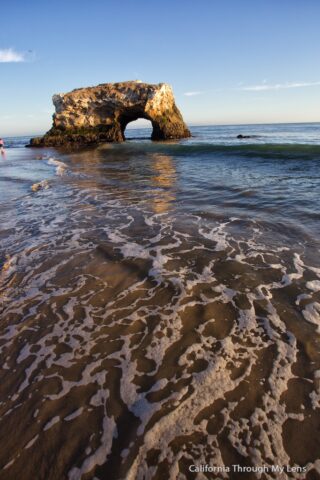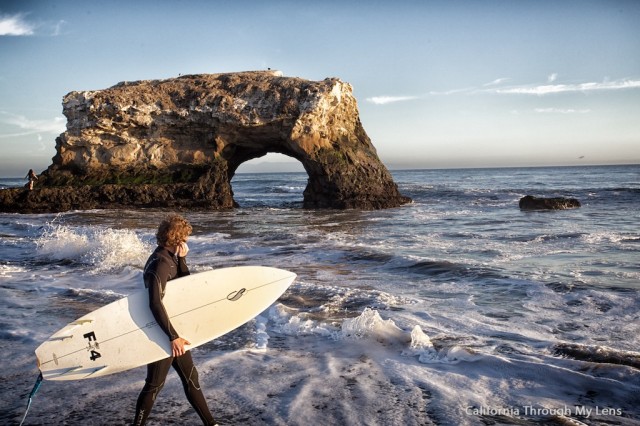 Sunset is an amazing time to be at the beach, the colors and the beauty of this small coastal town are seen through the orange hues. The people actually start to leave when the sun sets, and they are replaced with photographers as it is an easily accessible spot with amazing payoffs for shooting the sunset.

So whether you are spending an entire day or just a sunset here, you need to see this beach. It is a beautiful example of the California coast and one that is sure to make your friends back home jealous when they see the pictures. I would love to hear your thoughts on this beach in the comments below.