Pageant of the Masters 2018: Living Art in Laguna Beach
Disclosure: I was provided tickets free of charge, but all opinions are my own. Photos courtesy of Festival of Arts Laguna Beach.
Pageant of the Master is a tradition in Laguna Beach that has been going for over 80 years. It's hard to describe without actually seeing it, but basically, it features famous works of art that have been recreated with actual people. Everything from the background to the people's outfits, to the colors of the lighting, has been meticulously created to mimic the original work. When it is displayed during the show, the people stay incredibly still while a live orchestra plays music that goes with the painting. Add to that a narrator that talks through all of the art and provides history and information, creating a story that is woven through the show itself. It was my first time experiencing it, and it ended up being a lot of fun, and here is all the info if you want to check it out.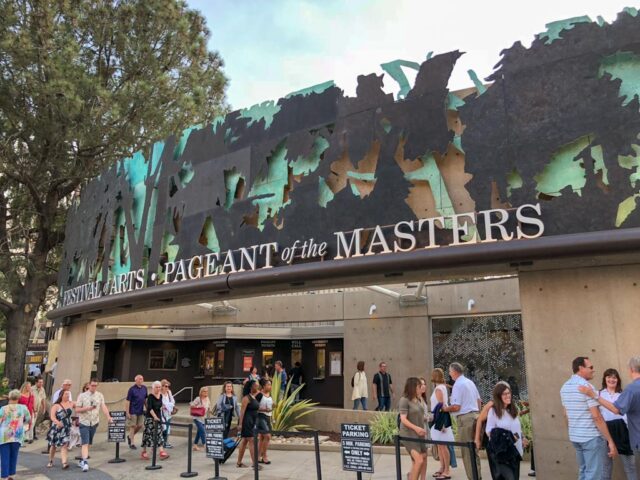 Details
Must buy tickets in advance, it sells out on most weekends but the weekdays generally have tickets.
Shows run every night for about a month and take around an hour and a half.
Bring binoculars or rent them for $10.
No photos or video during the show.
This information was from my visit in 2018
Getting There
The Pagent of the Masters is at the Irvine Bowl, which is part of the Festival of Arts complex on Highway 133. There is no parking at the bowl, but there are many lots around the area with parking ranging from $15 -$30. Street parking is available but harder to find, so get there early.
Festival of Arts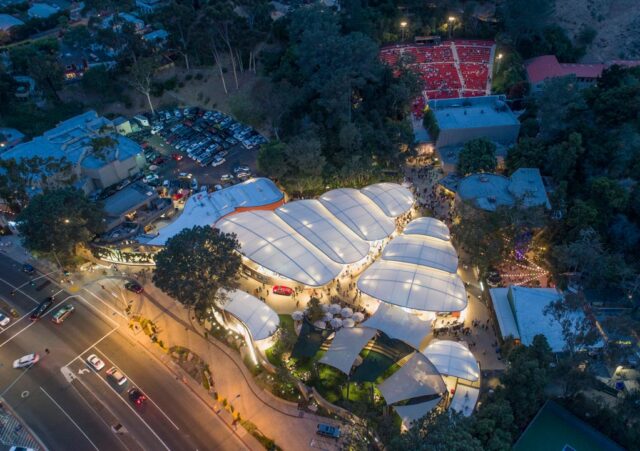 With your ticket to the show, you get to explore the Festival of Arts, which is right outside the bowl. This large area houses many artists of different mediums and you can browse their work and purchase them as well.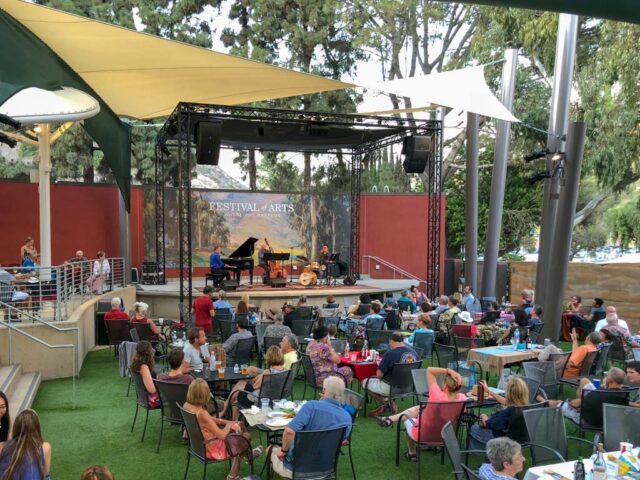 There are also a couple of restaurants here and healthy festival-type food and drinks to purchase.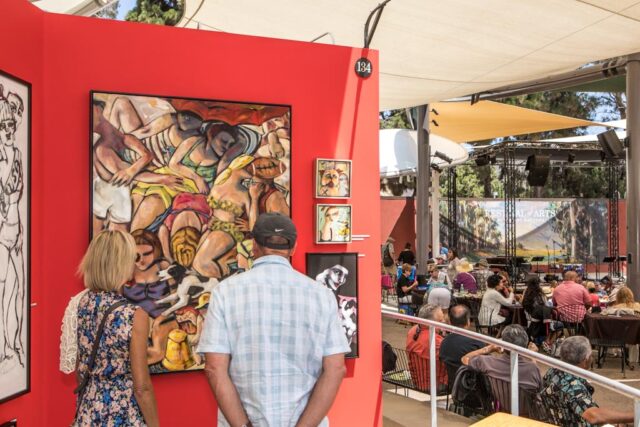 I enjoyed walking around and checking everything out, as a photographer, I loved seeing all the images on display and interacting with many of the photographers that were operating their booths.
Pageant of the Masters
We hung out and walked around for an hour before heading into the show. If you want, you can rent a cushion for your seat for $3, and I recommend it. Also, bring binoculars to look at the paintings or rent them at the show for $10.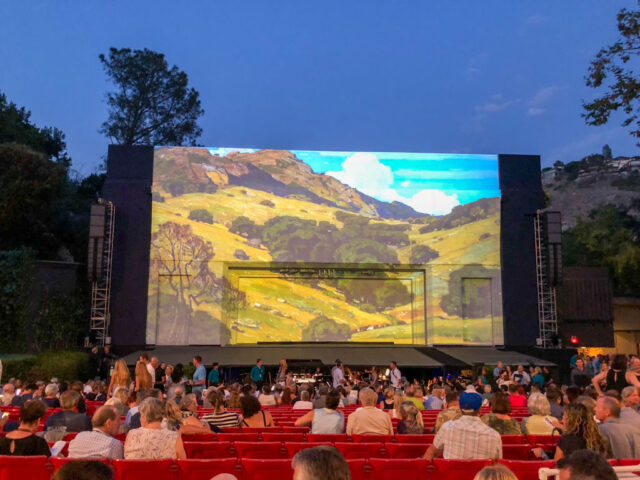 The Pageant of the Masters took about an hour and a half with a 15 minute intermission, and it was a lot of fun.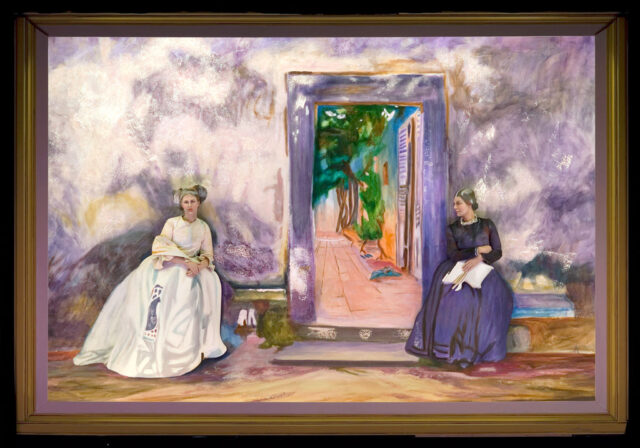 The paintings come in and out, and I was surprised there were way more on display then I anticipated.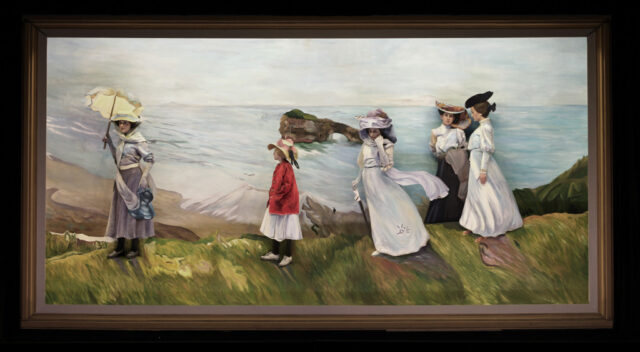 The show is very entertaining with lots of video content, photos, people acting different parts out, and music played by the orchestra. I think there were around 30 paintings on display.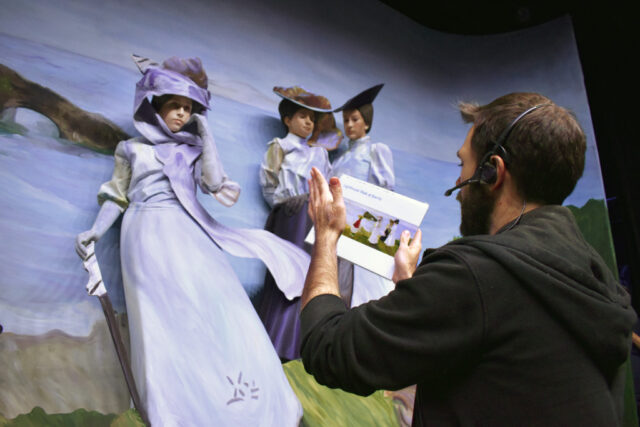 The theme for us was "Under the Sun," and a lot of the paintings were beach themed with some truly impressive surfing ones.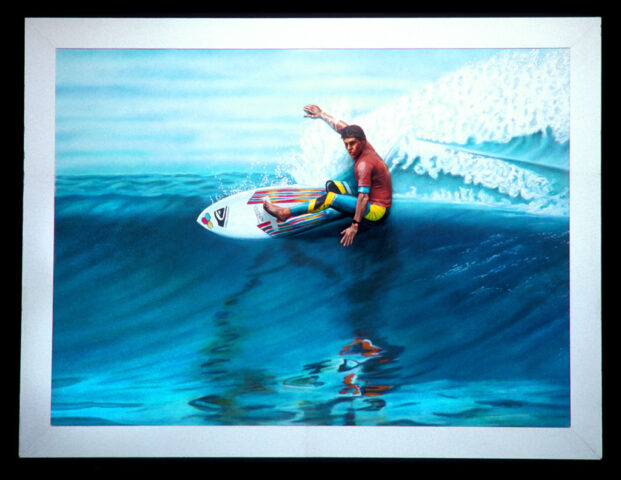 There was also a part of the show where they revealed how they put together the art backstage, and it was one of my favorite parts. It was crazy to see how detailed the process is, and it gives you a ton of respect for the people that create this living art.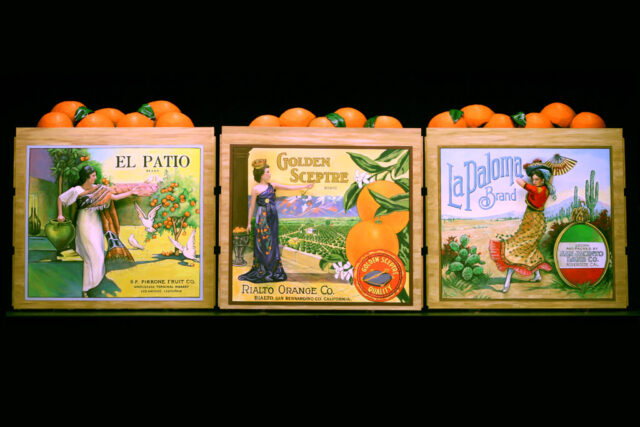 The show ended with its traditional "Last Supper" painting, which was an impressive way to finish and unique to see in person.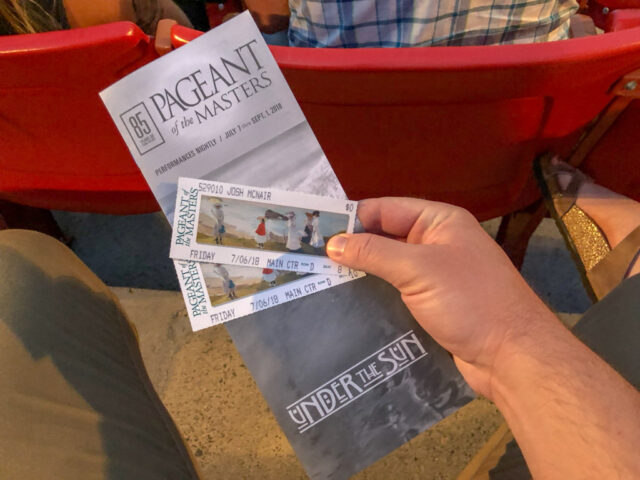 I wasn't sure I would appreciate the Pageant of the Masters when I first heard about it, but I was pleasantly surprised as I ended up enjoying myself immensely. If you haven't been, it is indeed a unique event in Southern California and worth checking out at least once. Let me know what you think in the comments.