Cookie Connection: Homemade Cookie Awesomeness in Irvine
From the moment you walk into Cookie Connection and see its wall of cookies waiting to be picked you can't possibly not be excited. The red interior with the floor to ceiling painting and the sheer amount of options you have for both cookies and how to eat them makes it an attack on your senses in the best way possible. You want to have a cookie here and here is all the information.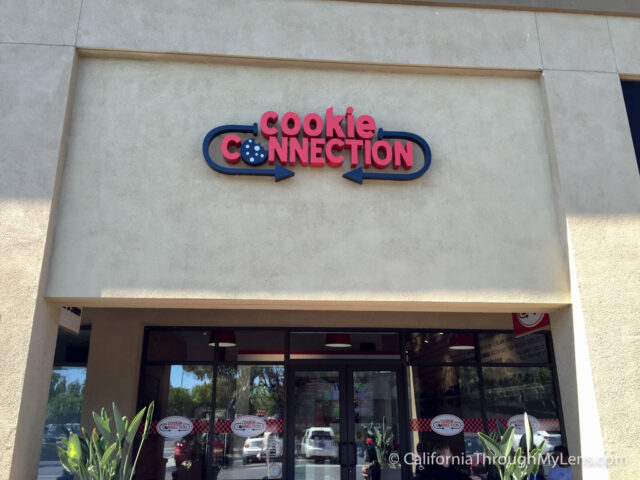 Details
Cost: $2.50 for a cookie
Hours: Different each day, check here
Location:

3972I Barranca Parkway, Irvine, CA 92606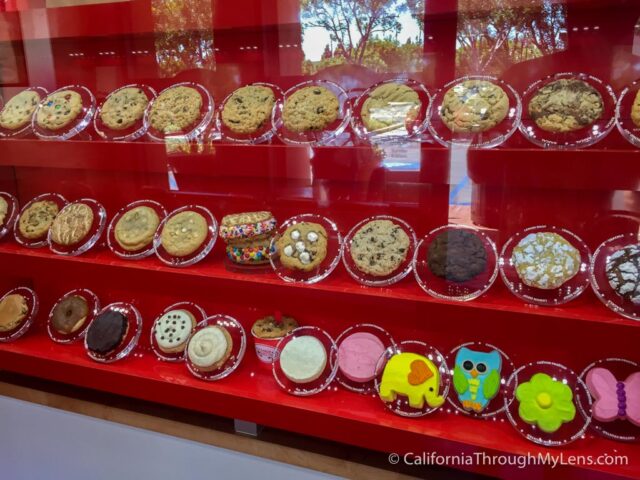 I stared at the cookie display for a few minutes before asking the worker what the popular flavors are. I was told it was chocolate peanut butter and s'mores, so I grabbed one of each. When the order goes in, the cookie maker in the back picks them out and sends them through the special window for you to enjoy. Looking at the display as I left, I wish I would have got more but I was happy with my choices so I set out to try them. They will also serve your cookies as an ice cream sandwich as well, but that is for another day.
The Cookies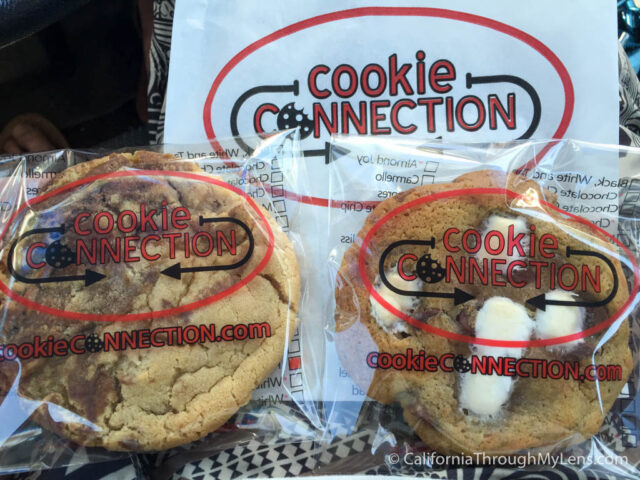 Peanut Butter – The peanut butter and chocolate has a super rich peanut butter flavor with a hint of chocolate. The cookie melts in your mouth with all the sugar and butter but you don't see me complaining.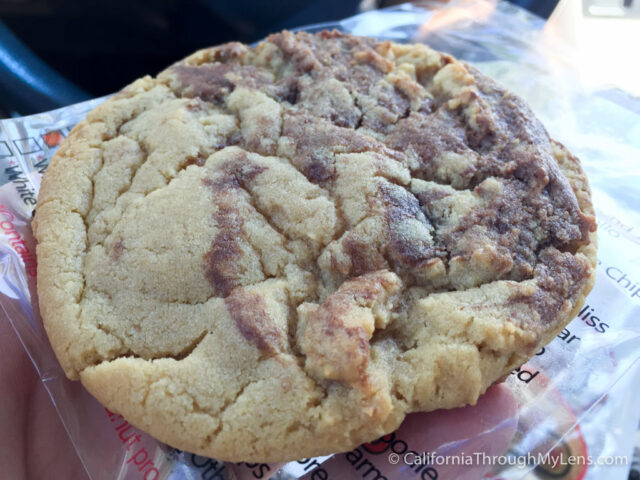 S'more – This was my favorite as it really does taste like a s'more, complete with melted marshmallow and chocolate on top down and graham cracker cooked into the base. A traditional cookie flavor but in a completely untraditional way. I could eat this cookie every day.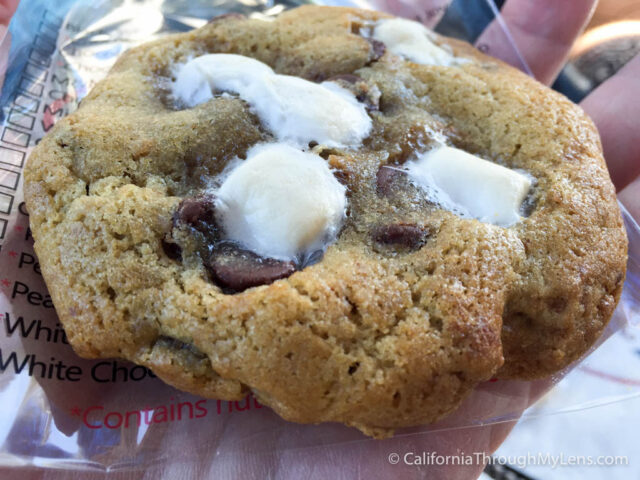 It literally has a graham cracker in the base of the cookie.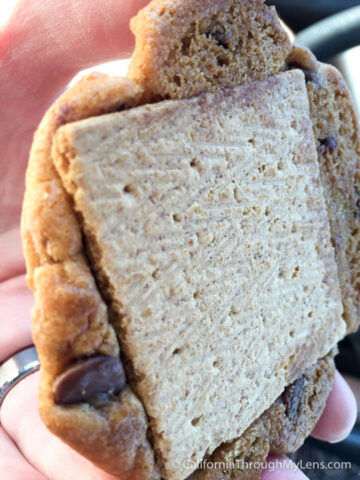 Cookie Connection also has a few locations in Northern California as well, but this is one of the first in Southern CA. I for one hope they keep expanding though and look forward to getting a cookie from here again in the future. Let me know your favorite flavor in the comments.