Portillos: Chicago Style Hot Dogs in Moreno Valley
Believe it or not, I was born in Illinois. Even though I left when I was four, I have been back countless times in my life and have experienced the beautiful food they have there in the form of deep-dish pizzas and Chicago style hot dogs. I have yet to find a deep dish pizza place that is on the level of Gino's, but Portillo's is pretty darn close in the hotdog department.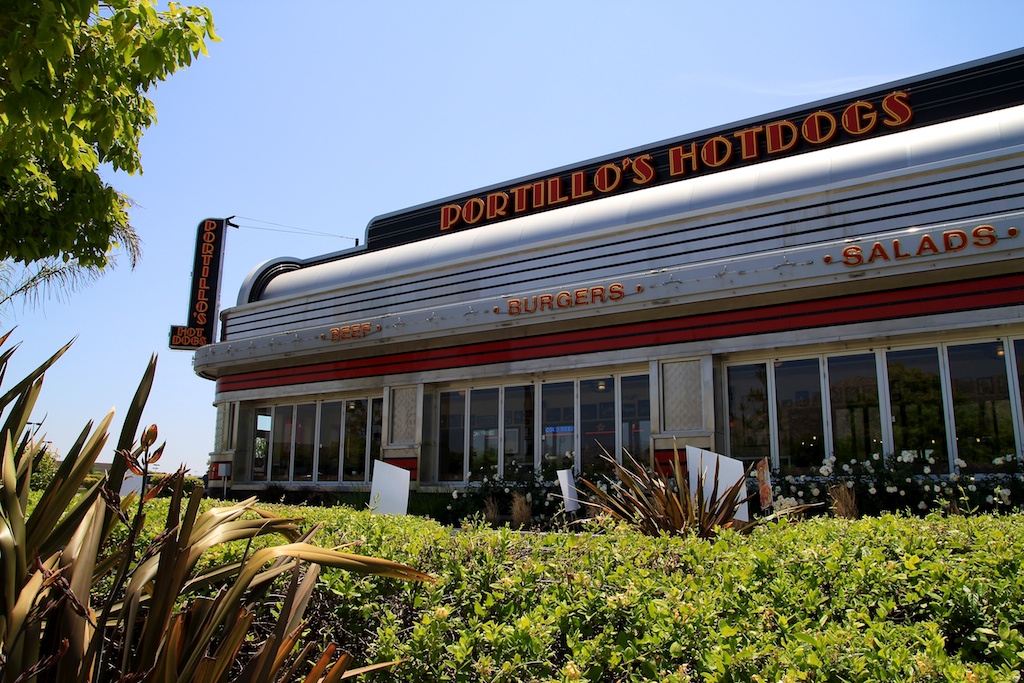 Luckily, the small inland city of Moreno Valley has one of the two Portillo's in all of California, and it's pretty close to my house. I don't get here as much as would I like, but it really is a great place, and I highly recommend it.
The Atmosphere
From the exterior with its old diner vibe to the inside with all of its Chicago art, this place has been well thought out every step of the way.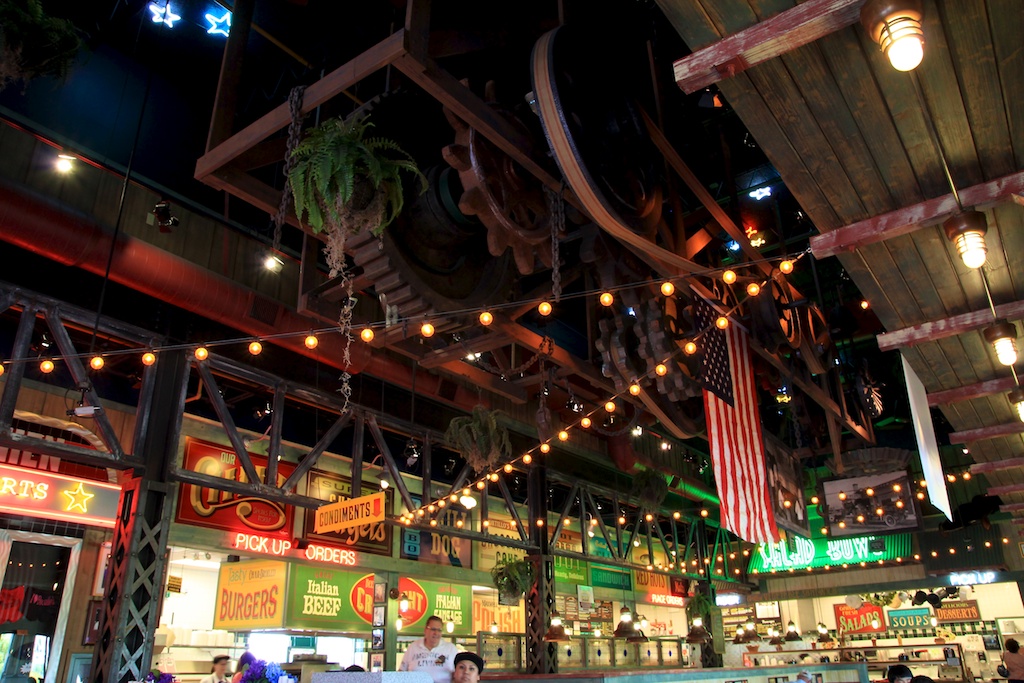 I especially like the fact that it has both the regular restaurant and the diner vibe, depending on where you want to sit, as well as a separate bar area if you want beer or wine. The people who work there always seem to be cracking a joke on the intercom and generally seem to enjoy working there; however, the standout of this establishment is the food.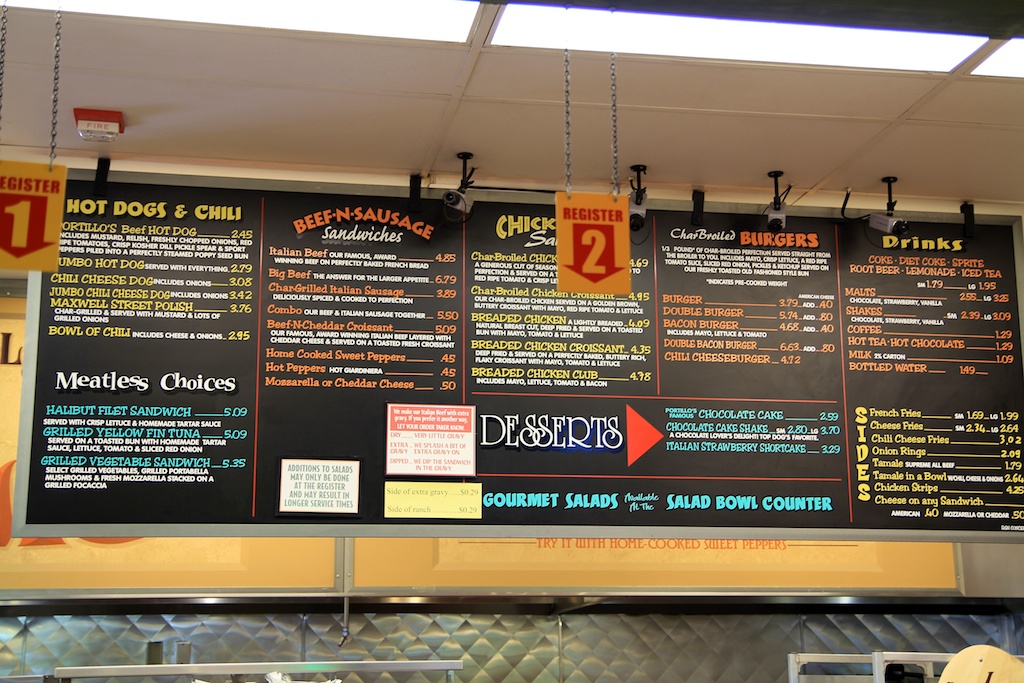 The Food
By far, my favorite thing to get here is a Chicago style hot dog. This hot dog includes mustard, relish, freshly chopped onions, sliced red ripe tomatoes, kosher pickle and sport peppers piled onto a perfectly steamed poppy seed bun.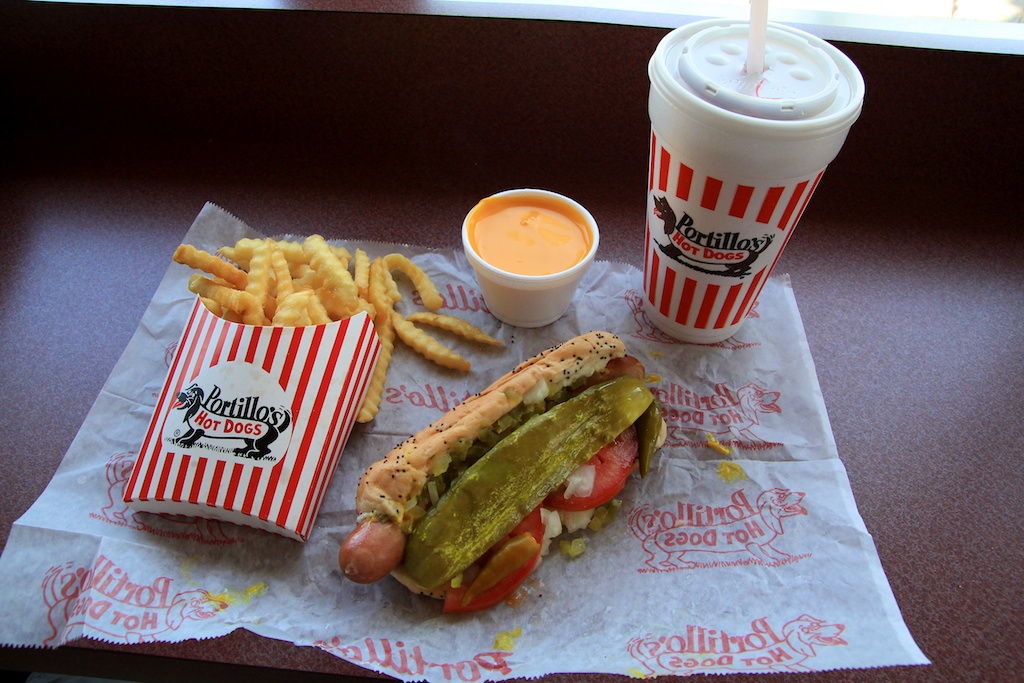 Even if you don't like everything that is included, I would still suggest trying it with everything the first time you go. I'm not a condiment fan, but when it's all together on this hot dog, it tastes great. The cheese fries, which are nothing more than a collection of fries with cheese dipping sauce, are also stellar as well. Lastly, I have heard their salads and beef sandwiches are pretty good, but I haven't partaken in them.
The prices here are low, and the food comes fast, so it is an all-around nice place to have a meal. The other location is in Buena Park, and I would assume it is on the same level. If this sounds like your cup of tea, or if you are from the Midwest, you will definitely want to add Portillo's to your radar.