Sand Harbor State Park: One of the Best Spots for Sunset in Lake Tahoe
Lake Tahoe is full of fantastic state parks, but Sand Harbor on the east side of the lake is probably my favorite of all of them for sunset. While this park is technically in Nevada, it's looking at California the whole time, so I figured it worked for this site. There are a few small trails here, a beautiful beach and some of those smooth rocks that are so popular for photography in Lake Tahoe, here is all the information.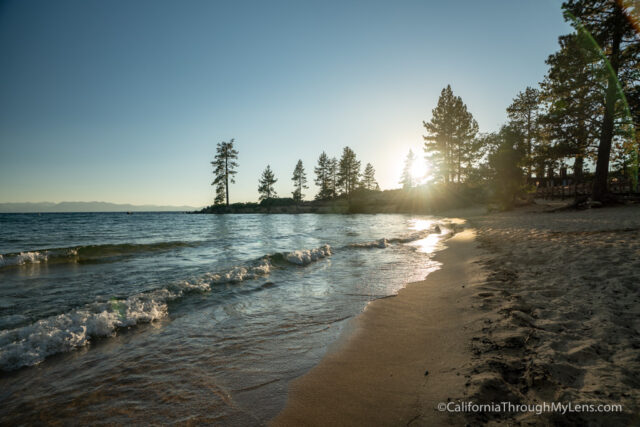 Details
Cost: $10
Get there early in the summer as it is very busy
Location: 2005 NV-28, Incline Village, NV 89452
This information is from my visit in 2018
Read more about my favorite spots in Lake Tahoe here
Getting There
Sand Harbor is located on the northeast side of Lake Tahoe on Highway 89. It is south of the town of Incline Village, and it is hard to miss. After paying your fee, there are two parking areas.
The Park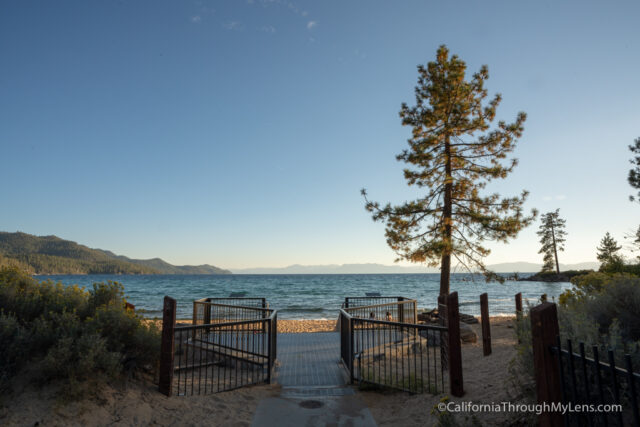 After arriving, if you are looking to head to the beach, then go left at the fork to the big parking lot. This is where I usually park to explore the area as the park is not very big, so it is a good central spot.
The Beach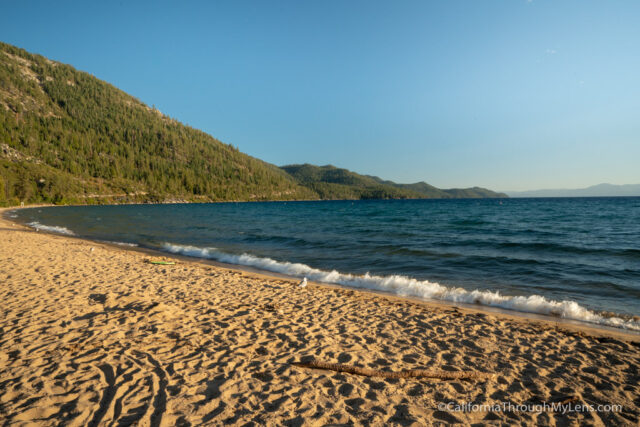 From there, head over to the beach first. This is a beautiful sandy beach with clear water to swim in, and it is very popular in the summer.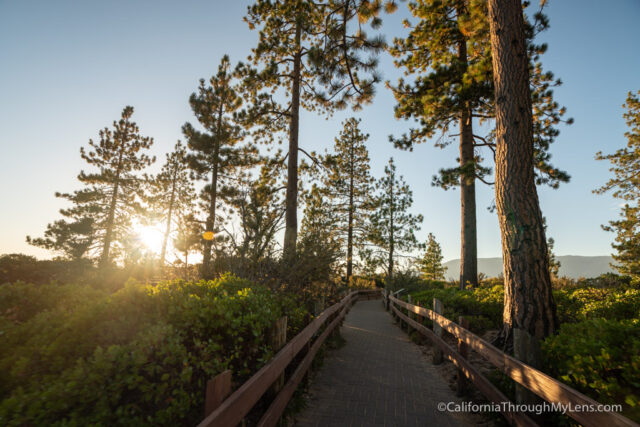 From here, take the elevated trail that winds around the small point in the park.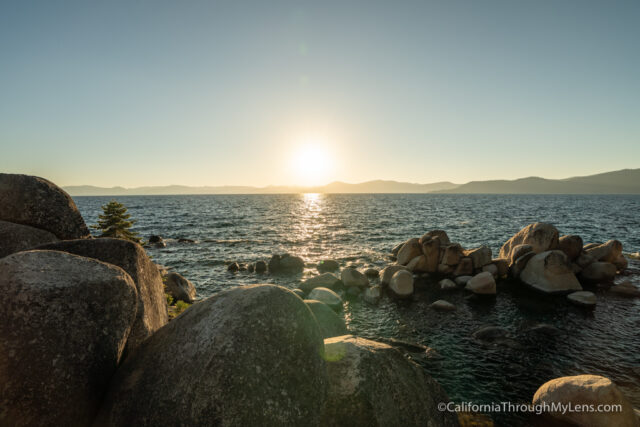 This trail gives you some great views of the beach, looking back the way you came.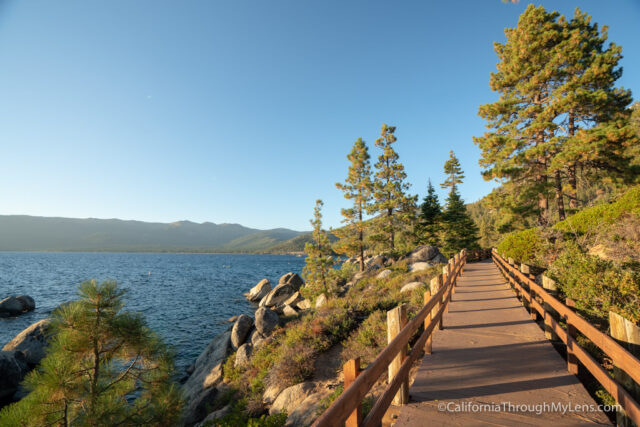 There are a few small spurs that take you out to overlooks or closer to the water, and I recommend exploring these as some of them give you great views for photos.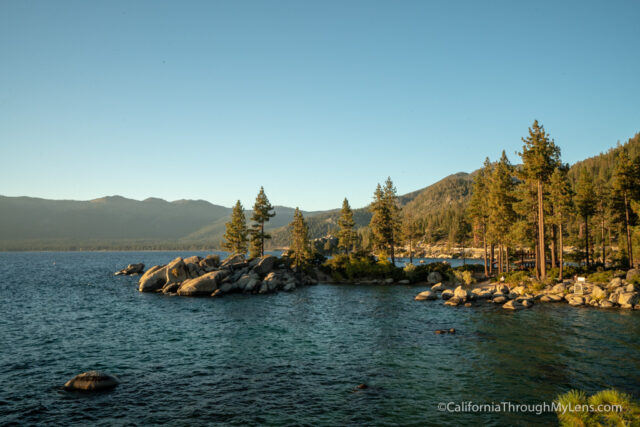 As you wind around on the trail, you will see the cove, which is my favorite spot in the park.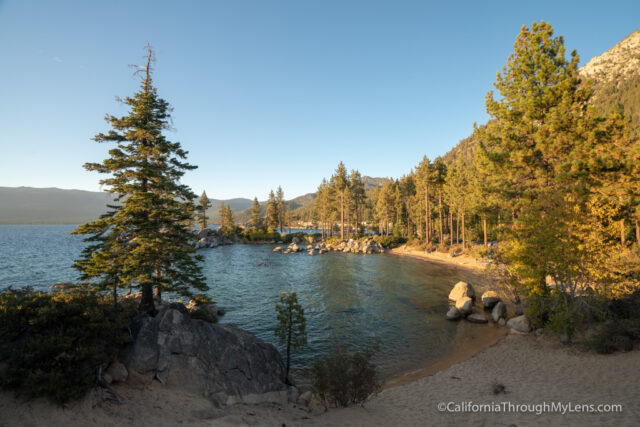 This small cove is a swimming area that is popular with families, but it is also an excellent area for sunset photography.
The rocks that sit only 10 feet or so into the water provide a great point of interest for photos, and the sun sets right behind them, lighting up the sky with color.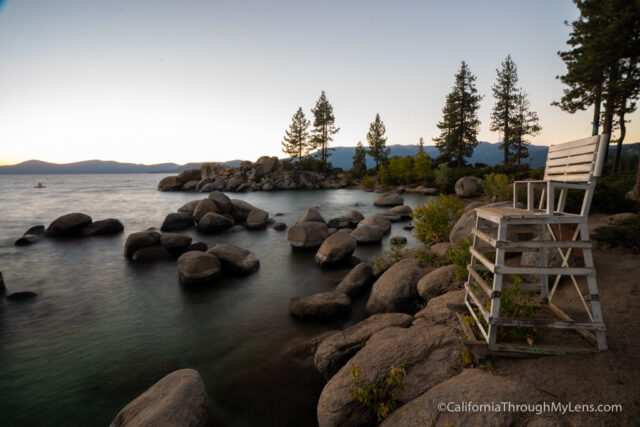 Snow at Sand Harbor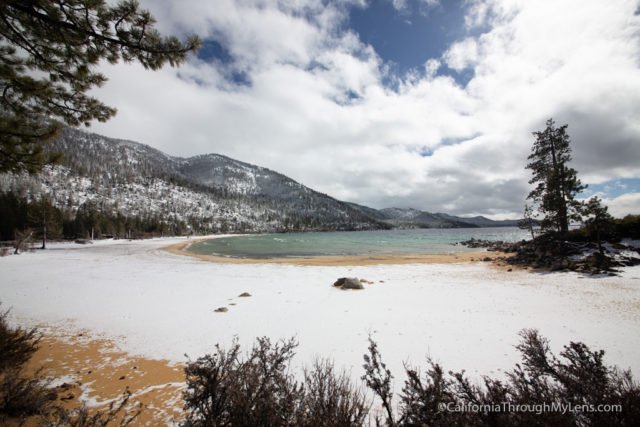 One of the coolest experiences I had at Sand Harbor was when we got to visit it right after it had snowed. I had never seen snow on a sandy beach before and getting to see the park in a new way like this was pretty incredible. If you get a chance to explore Sand Harbor after it snows, be sure to do it!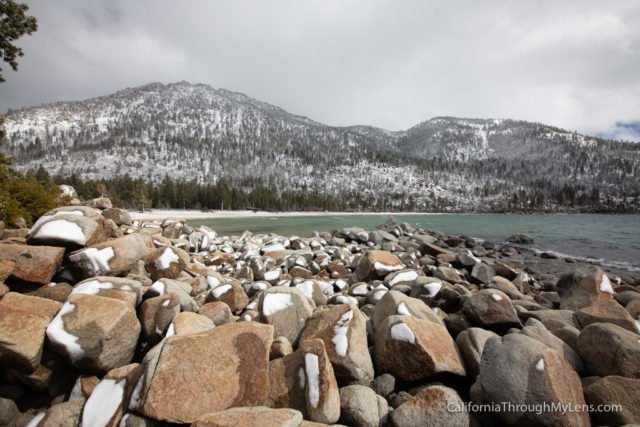 I have been here many times, and I never grow tired of the views and places to explore in the park. If you haven't been, then check it out and let me know what you think in the comments.