One of the amazing things about California is that it shares an international border with Mexico. Because of this it is entirely possible to go on a hike in the morning and hop to another country for a tour of the famous Tecate Brewery and some tacos for lunch, just like Last Adventurer and I did. While I know the Tecate Brewery is not in California, this post is mostly California, with a little international spice thrown in.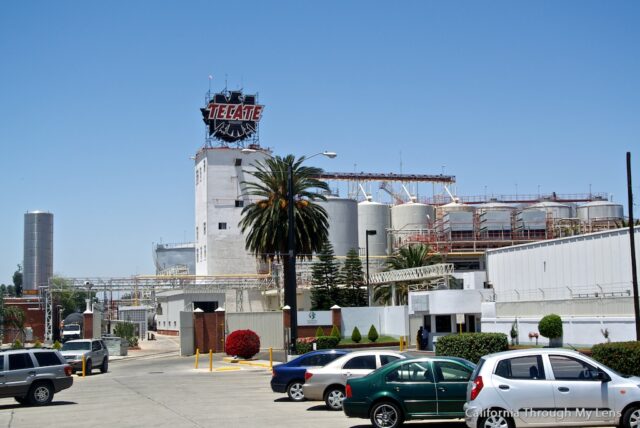 Details
You need a passport to cross the border
Border parking is $5 in Tecate, CA and you walk across from there
Most people I interacted with spoke some English to go with my minimal Spanish
The Tecate Brewery is not open on Sunday and has strange hours so check before you go
To take a tour you must call ahead but I had a hard time finding the correct number
Tecate Peak
This peak is the famous mountain from the Tecate beer can and it is located mostly on the California side of the border. The summit itself is reached by a 9 – 10 mile, 2000 feet of elevation, walk up a dirt road. The parking lot for this road is off the main drive in Tecate, CA, right before the sign that says "International Border 1500 Feet." From here you drive the dirt road for a quarter of a mile before you see the dirt lot on the right. After parking here you simply follow the dirt road all the way up the mountain.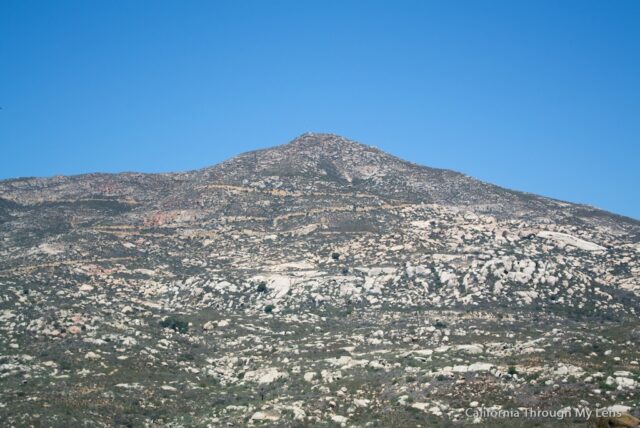 Now I love hiking, but I don't really love walking a dirt road for 10+ miles, so when Chris and I went we just drove the dirt road halfway up the mountain, to where his two-wheel drive car could make it then headed back down. If you have 4 wheel drive you should be able to drive to the summit if you would like. This vista would give you amazing views of Mexico and the border fence if you make the drive or hike.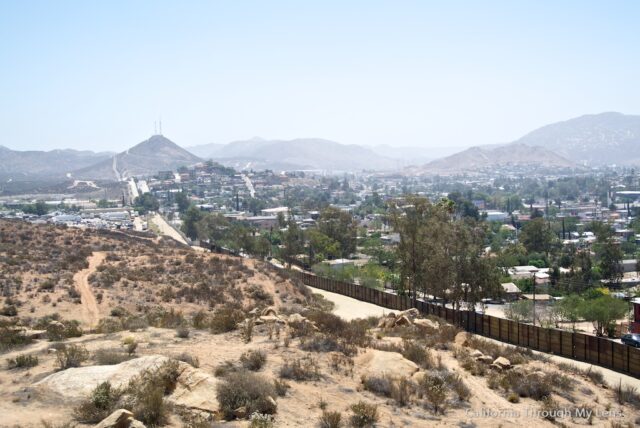 On the way back down we took some time to check out the views from a couple vista points and walked up to the border fence to check it out as well before a Border Patrol agent told us we were not allowed to do that.
I had read online about Tecate Peak not being safe, but when I asked the agent he told me that its like anything, be cautious of your surroundings and you should be fine. He did say that multiple people had been caught jumping over the border that very morning though. Here is my favorite picture, which shows the fence heading up the peak.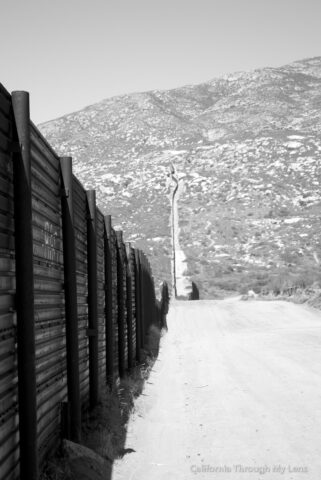 After heading back down from the peak we parked in the $5 lot and proceeded to walk across the border, WITH OUR PASSPORTS.
Tecate, Mexico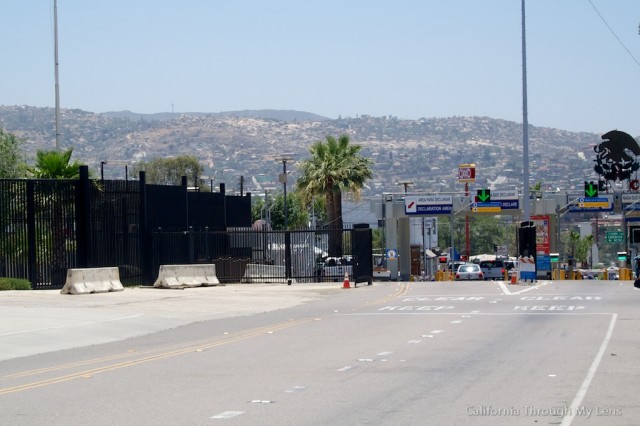 One of the things you will realize right away is that even though Tecate, CA  is an insanely small little town, Tecate, Mexico is a 100,000 person town. As soon as you walk across there is car traffic, dental offices and grocery stores. The walk to the brewery is about 10 blocks and it is very easy since the brewery is the main building in the town.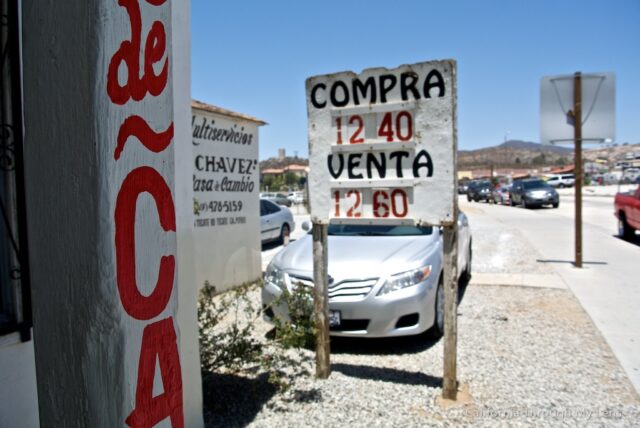 You take the main road you entered on down till it ends at a church then turn right. From here you can see the brewery, which is the biggest part of the city, and can easily navigate there. The below picture shows how big and close the brewery is to the border.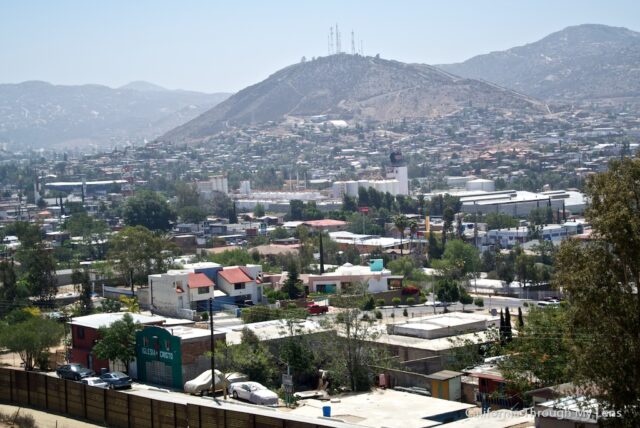 We entered the main brewery area and were given tickets for a free beer or soda at the garden. I had not been able to get through on the phone to book a tour so we were not able to get on one, but enjoying a drink was a nice way to see the brewery.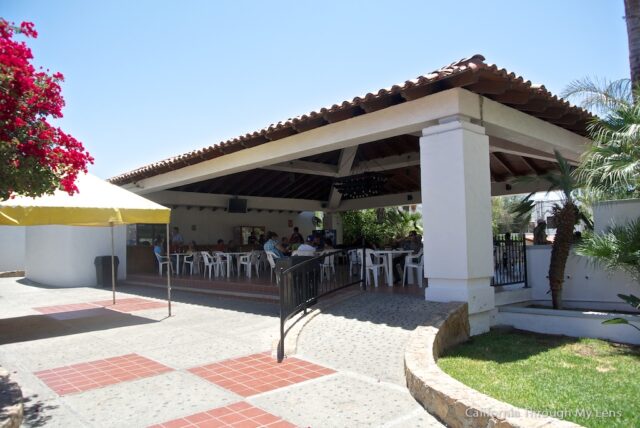 Whats strange is that once you have your free drink you are not allowed to buy more so when we finished there was not much else to do and we headed out to find food. Many people at the brewery recommended Los Amigos so that is where we went.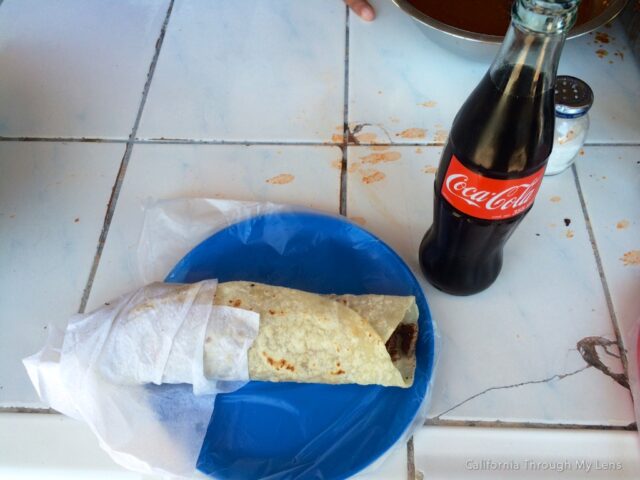 This was a huge win as the 2 dollar carne asada burrito was simply amazing.
We headed back through the main marketplace and were back in California after only an hour in Mexico.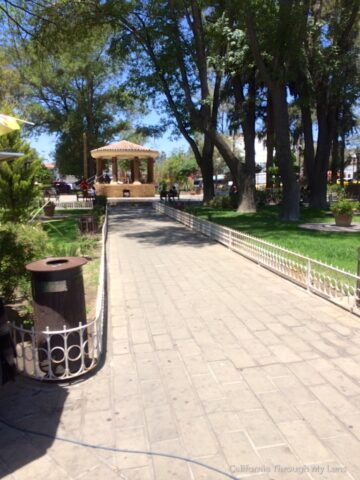 All in all this is a great day trip. There are a lot of other hikes in the area you can do, and I cannot wait to head over again to get another burrito. Do make sure to check the hours for the Tecate Brewery though if that is important to you and do not forget your passport.
Get Directions