The State Park of Whiskeytown is about 15 miles outside of Redding and has a ton of stuff to do. It surronds a huge and beautiful lake that has beaches, hiking and water sports for every member of the family. When I went there, I went for one of the widely recognized "best waterfalls in Northern California" called Whiskeytown Falls. Located at the West end of the lake about 9 miles from the visitor center, is a turn off for a small road that leads you three miles down to the start of the falls hike, at the end of which you will have the below waterfall waiting for you.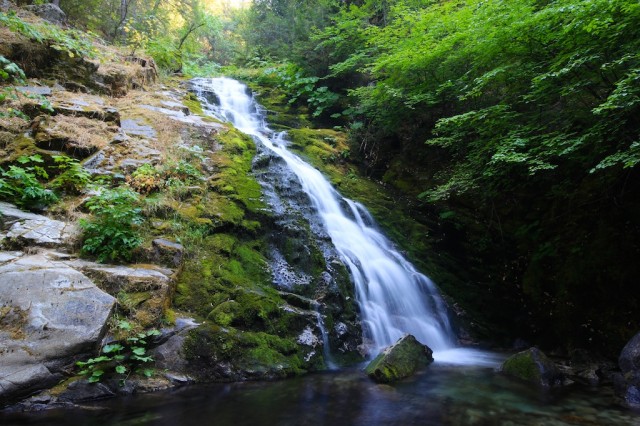 The hike itself is about 1.7 miles each way; however, it should be known that this is a hard 1.7 miles on the way there. The hike is uphill almost 90% of the way so make sure you plan enough time for the adventure and make sure you bring water, as you will need it if it is a hot day.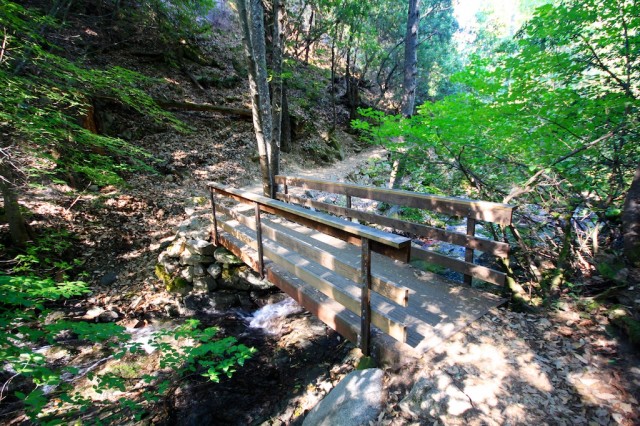 The hike itself is beautiful and it climbs through dense forest and a couple small bridges before arriving at the falls.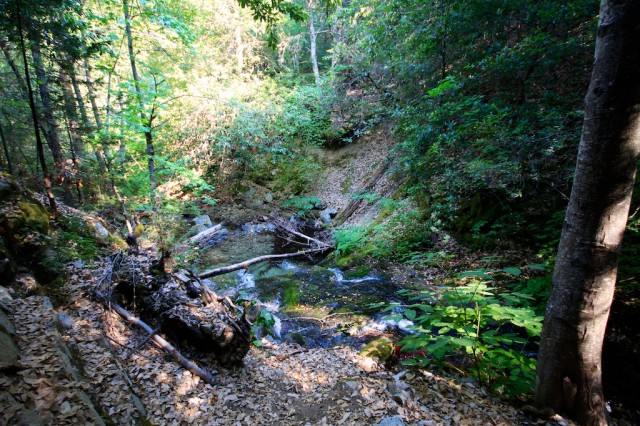 The highlight here is of course the waterfall and it does not let down. It is a beautiful series of three steps that makes about 250 feet of falls in all. The first you arrive at is probably the most beautiful as the green moss and slow stream compliment it so well.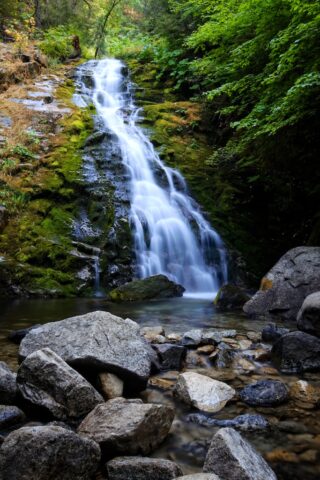 After taking it in you can climb the steps up to the second part of the falls. It is beautiful as well but pales compared to the first and third sections.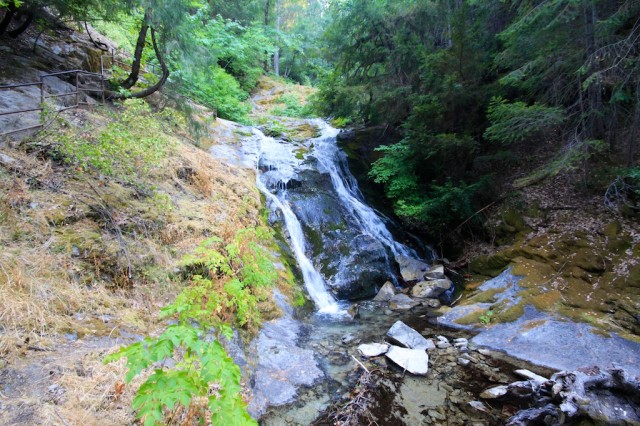 The top part is amazing as you can see the waterfall cascade for about 100 feet. Right in the middle is a log on its edge and it really helps to give the falls scale. This is a big waterfall and seeing it will make you want to just sit and soak it in for a while.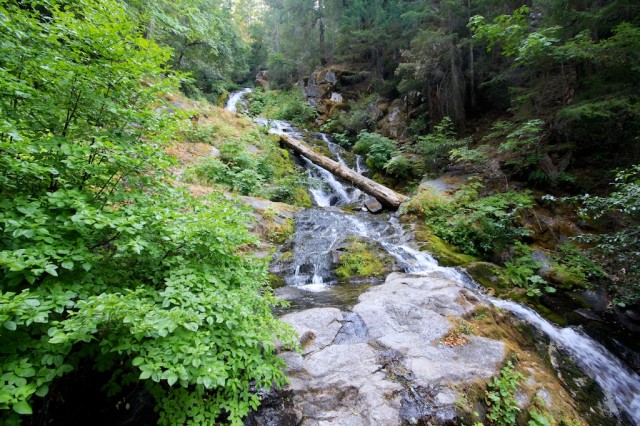 I really couldn't believe how beautiful it was and how it had only been discovered about 8 years ago. It was a popular trail now and we saw a lot of people on it.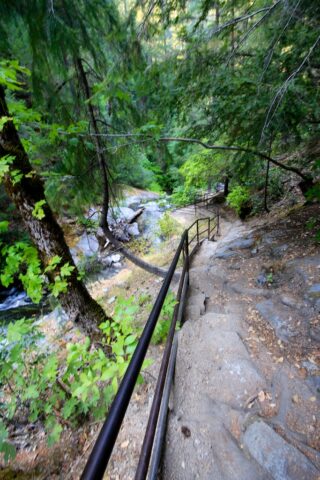 I also was able to see a beautiful butterfly land right while I was checking out the waterfalls. It's little things like this that keep me outside.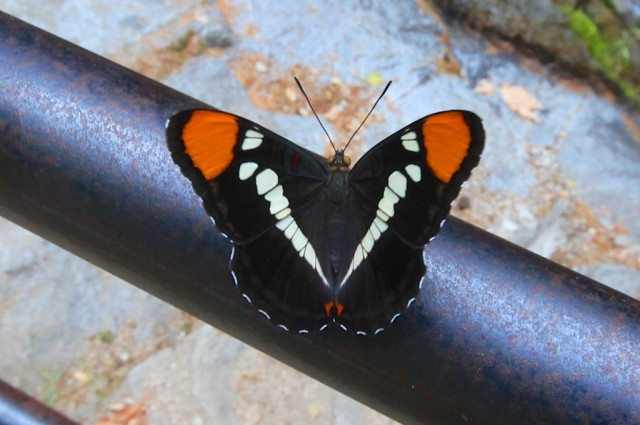 On the way back I also saw a really amazing bench that I did some cool retouching too. The image felt like a dream sequence to me so I applied some sepia colors and blur to it.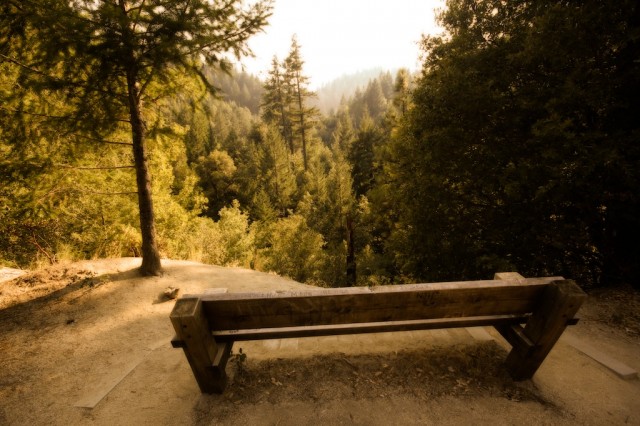 If you are a fan of waterfalls like me then you really need to add this to the list. It is so beautiful, even in a year like this where the water level is really low all over the state. I can't imagine seeing it during a year when it is actually flowing well. Get directions for yourself and leave a comment below.