The Apple Pan, a place that most have heard of but few have ventured. As a burger fan myself I even went 28 years of my life without trying what many places dub the best burger in the entire United States. That seems like a pretty big claim to me and since I had already tried Umami, Fuku, Fathers Office, In and Out and Tommy's, just to name a few, I figured I had to get myself to the Apple Pan. Thankfully my valentine was down and we set out for the Apple Pan.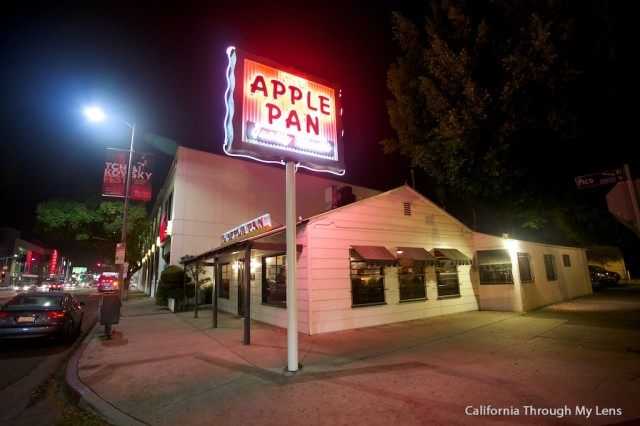 Details
Open till 1 PM
Only about 20 bar stools and there is no real line just hoping you will be nice to the person that was there before you
Cost: burgers are about 8 bucks and pie is around 6
Cash only
After getting off the freeway in the southernmost part of Westwood we proceeded to this small unassuming shop right next to a massive shopping mall. I already liked it as it was so much different then everything that surrounded it and you knew that if the walls could talk they would have a good story.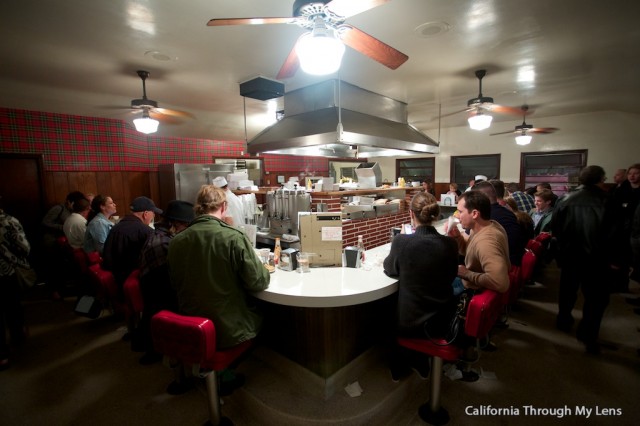 Parking is a little crazy at night as there are a lot of signs stating different things but just make sure to heed them and you should be fine. When I walked up to this burger joint I entered the one main room with a U-shaped bar area and little else. From here it was pretty much a free for all as to who would get the seat when someone stood up. Most people were nice but some were lacking patience. You know if a place is this busy though it has to be good.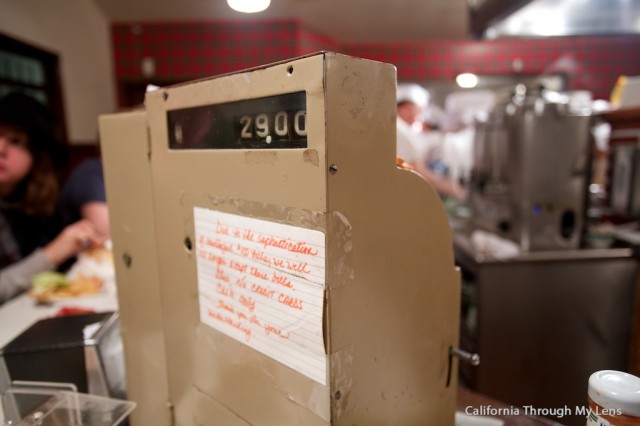 After waiting for about 15 minutes we grabbed a seat right next to the old school cash register that they still use, remember it is cash only.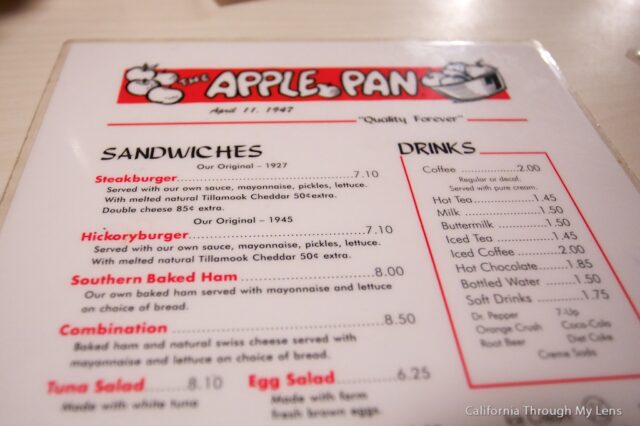 The menu only has six options on it but really if it is your first time you should just go right for the hickory burger and some fries. Make sure to ask for hickory sauce to dip them in too (pro tip). I would suggest just ordering it as is unless you really hate something, as the flavors work well together, and for sure spend the 50 cents extra for cheese.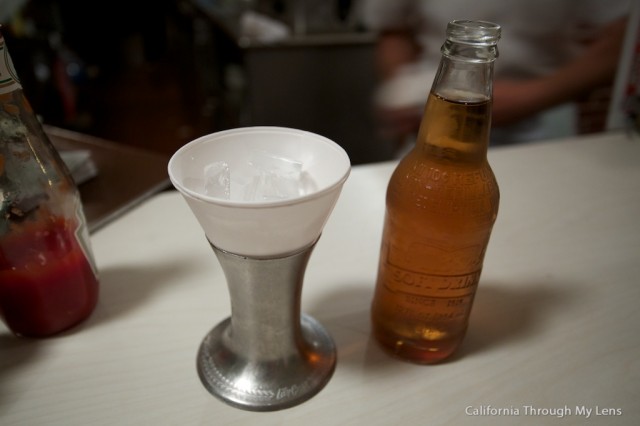 They also have a selection of sodas that come in weird metal bases and paper cup tops but I immediately jumped for the IBC cream soda which reminds me of childhood.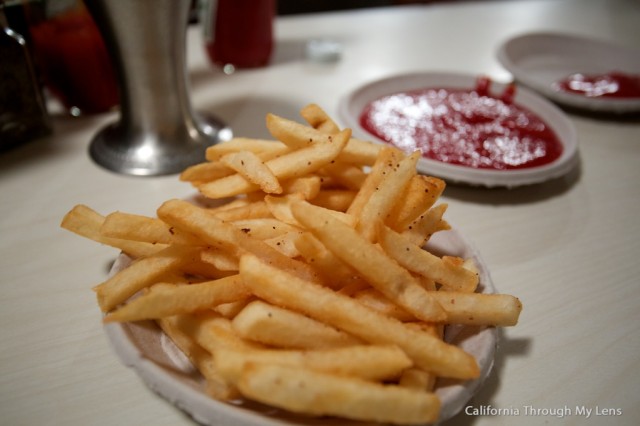 After quickly scarfing up the fries, we got our burgers and prepared myself for a very hyped meal. Amie got a grilled cheese as well if there are other vegetarians reading this.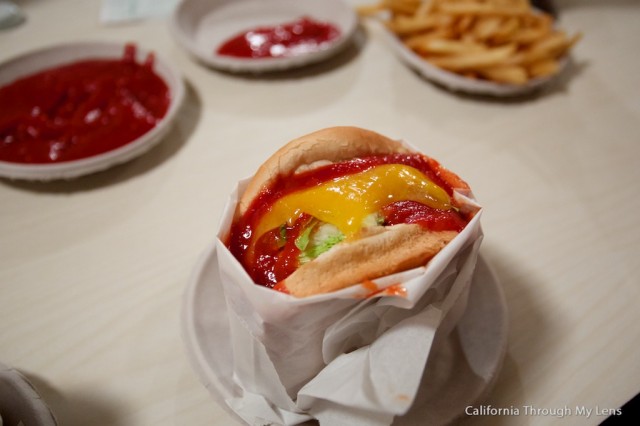 I dove in. The flavors swirling around in my mouth, from the massive lettuce to the slab of beef, Tillamook cheese and hickory sauce. Almost immediately I understood, this is a darn good burger.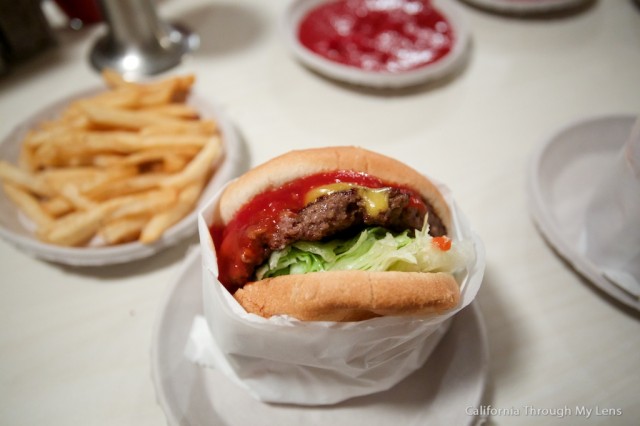 It only took a couple of minutes before I was staring down at an empty plate wishing another burger would appear where the previous one was. I can easily say it is one of the best burgers I have ever had.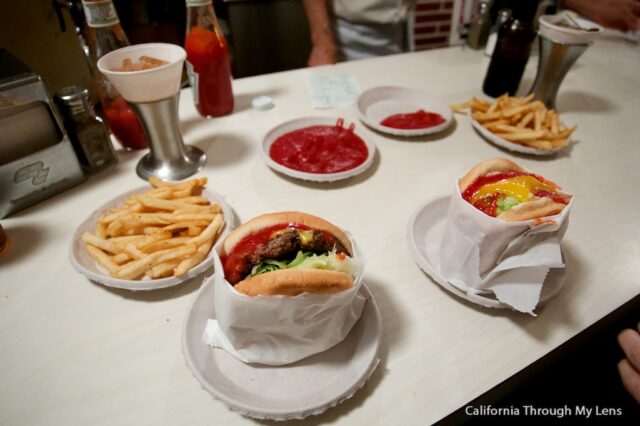 Best ever? I would say that is a pretty strong claim. It is a simple burger with just the necessities and for a burger like that it is pretty close to the top. I still love the uniqueness of Umami and the grilled onions of In and Out but I can easily say you will not be disappointed with your decision to drive out of your way for a burger here.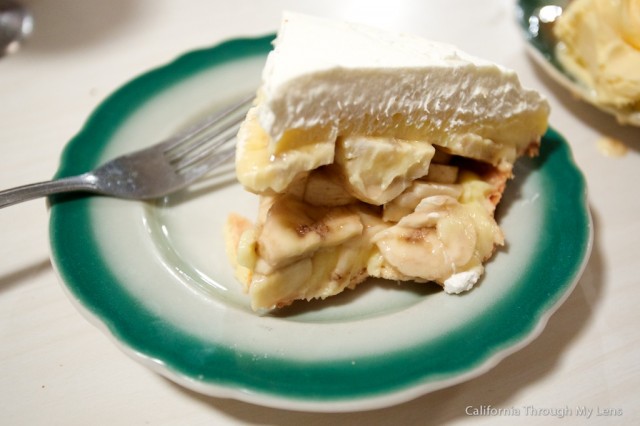 After the burger we headed into the pies which I had also been told were amazing. Amie selected Apple and I got Banana Cream. Both were pretty amazing but I think the Banana Cream was better and I highly recommend it.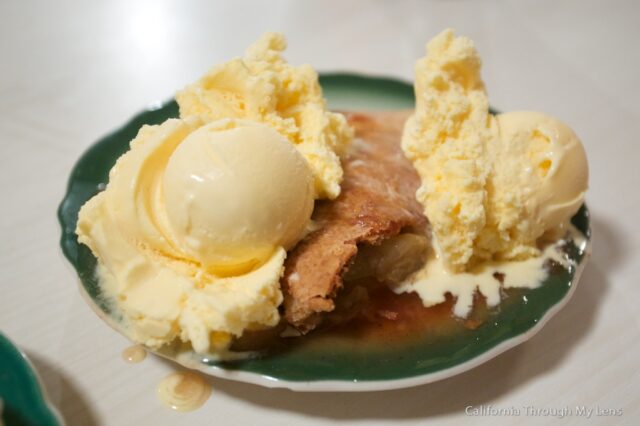 After paying for our meal, on the old cash register with cash, we got up from our seats, only to see them quickly swooped by the next guest and made the walk back to our car in foodie silence.
I highly recommend the Apple Pan and would love to hear your comments below. What do you think, is it the best burger in America?
Get Directions