The Broad Museum in Downtown Los Angeles: Breathtaking Installations & Unique Art
As the new entry into the crowded LA museum scene, The Broad has big shoes to fill. That being said, it has started out incredibly strong with an infinity mirror room installation that is blowing up Instagram and free entrance, which is hard to beat. I got a chance to check out the museum a few days ago (in 2017), and I was really impressed by all the great exhibits they had, especially since a lot of it teeters on the unique, which is my kind of thing. Here is all the info so you to check it out yourself.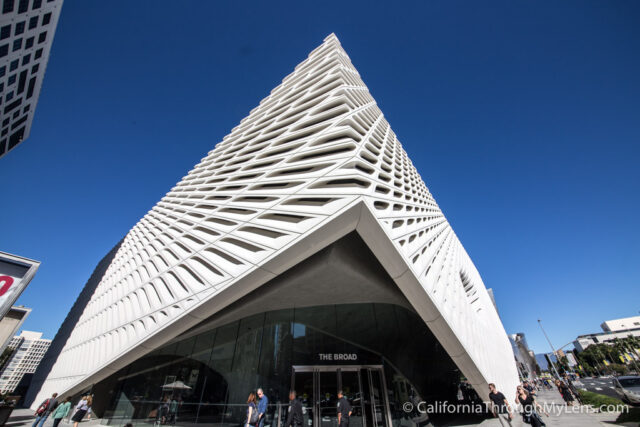 Details
Cost: Free but must reserve tickets online
Hours: 11 AM – 5 PM, closed Mondays
Parking: Lot with parking for $12 for 3 hours or street parking (as of 2016)
Location: 221 S Grand Ave, Los Angeles, CA 90012
Directions
The museum is located right in Downtown LA, across the street from MOCA and right next to the Walt Disney Concert Hall. You can park in the on-site underground parking garage with an entrance on 2nd St.
Getting Tickets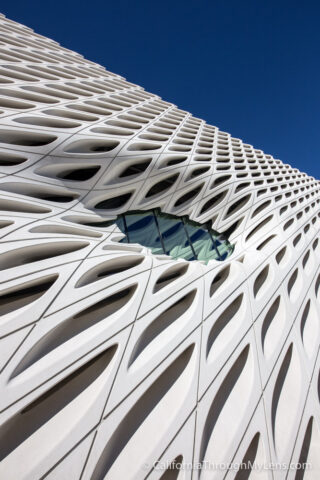 To get tickets you just need to reserve them online through this link. The tickets are free, but because of that, they often sell out. That doesn't mean that you can't go, you just have to go any wait in a standby line to hopefully be able to go in. I was told that the best chance to get in is to get there about 30 minutes before they open and wait in the standby line as it is more likely that they will have space earlier in the day as opposed to later. Of course, weekdays are less busy than weekends as well.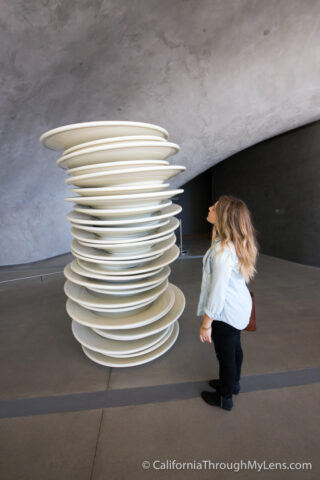 You must have a time slot to visit Yayoi Kusama's Infinity Mirrored Room installation as well. You can only register for a time at the museum itself, it is first come first serve, and it does fill up early in the morning, so get there early if you want to see it.
The Exterior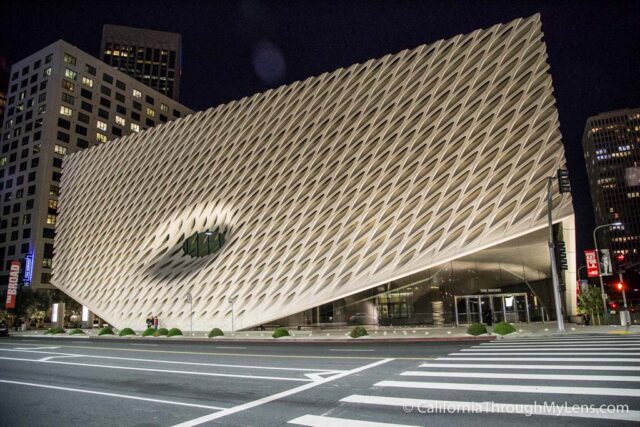 The exterior of the museum is pretty crazy as well, with a slotted beehive type look. It works well with the equally eclectic Walt Disney concert hall right next door.
The Exhibits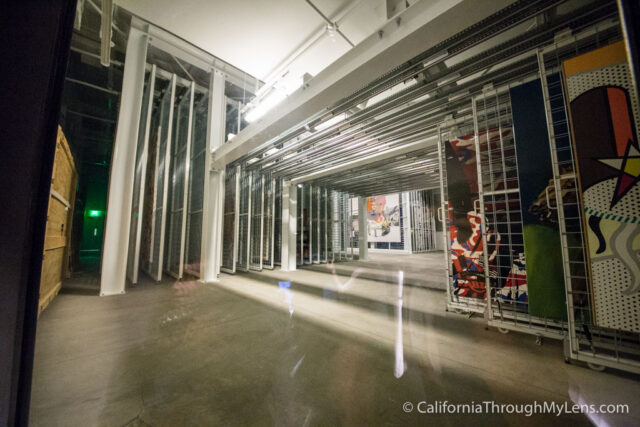 Like I said above, I am not very well versed in the art world, but here are my favorite exhibits I saw.
Yayoi Kusama's Infinity Mirrored Room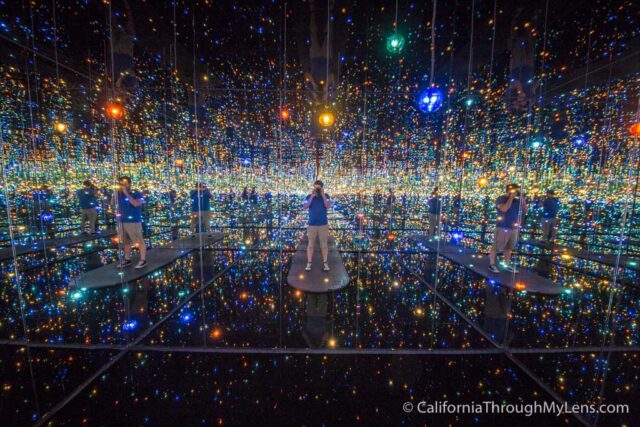 This installation is worth visiting the museum on its own. I enjoyed seeing and photographing it. You get 45 seconds by yourself in the room, and it is only a small amount of time, but it forces you to take it all in as fast as you can. Such a cool experience.
The Balloon Dog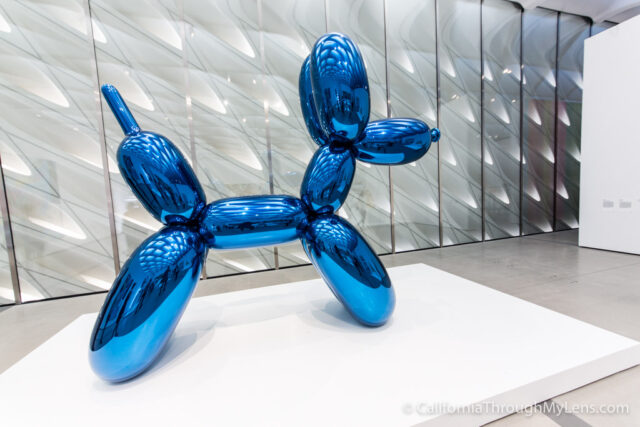 What's not to like about this 15-20 foot tall sculpture of a balloon dog?
The Oversized Table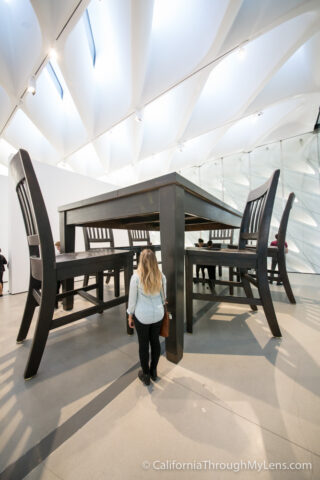 I love the way they play on your perceptions here with big things that should be small like this and the stack of plates. It makes for really cool pictures.
The Music Installation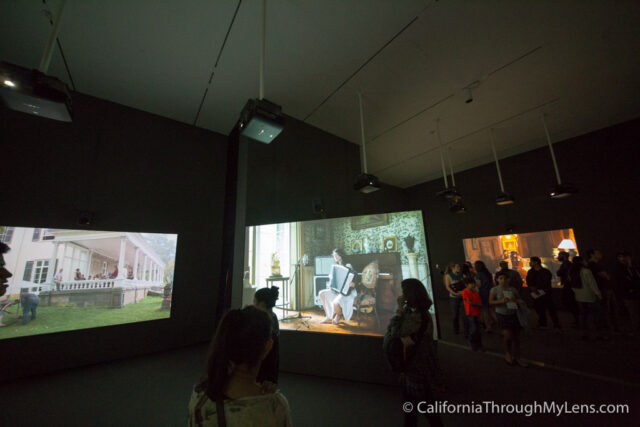 This installation has multiple video screens and all focus on different people in different rooms of a house playing various instruments. It is entertaining just to listen and look around.
The rest of the art below, I will leave up to your interpretation as I think it is better to see them the way you want to see them and without me providing any ideas. Here are some of my favorite pieces.
The America Lights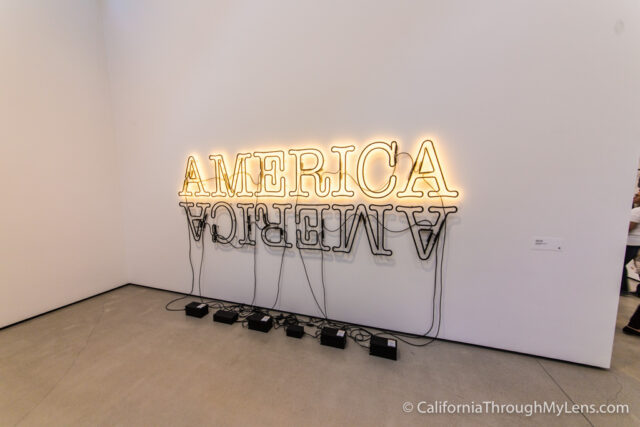 Stepping on the Tail of the Rainbow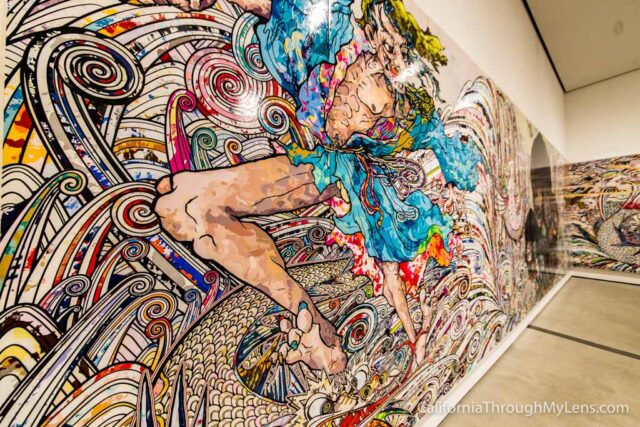 The Tulips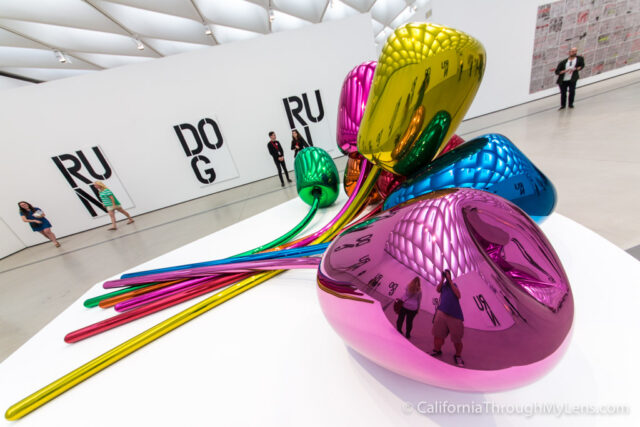 Your Body is a Battleground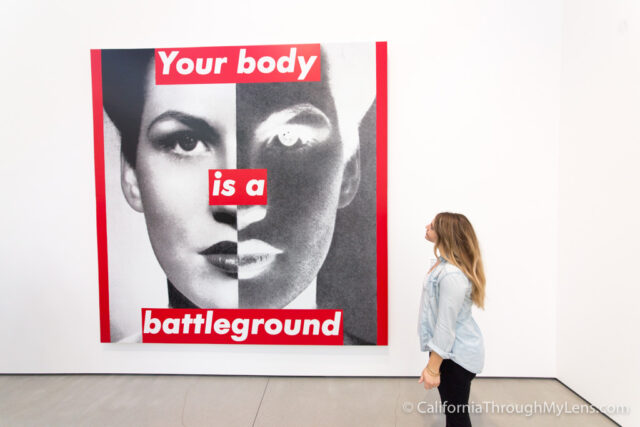 The Man and Dog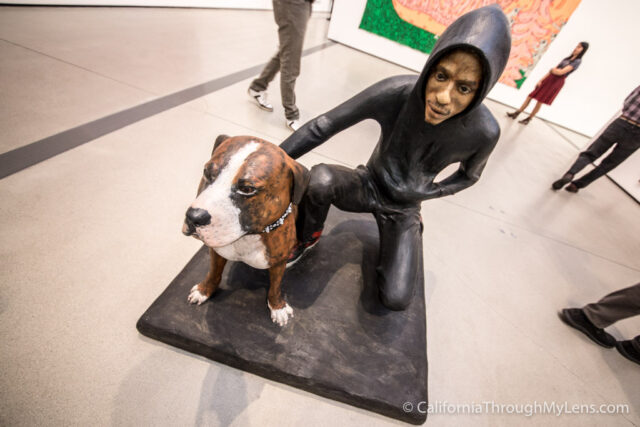 The Sheep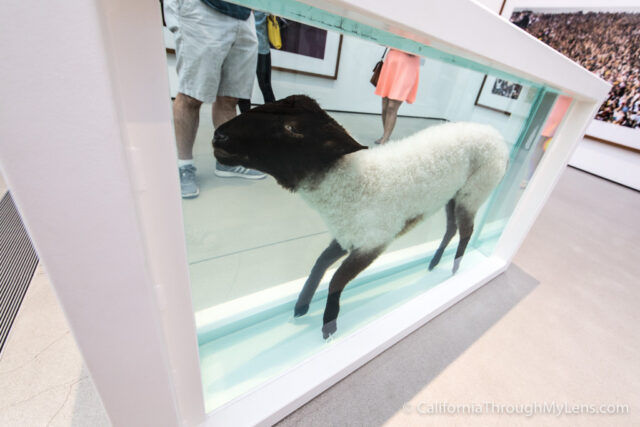 A Few More Exhibits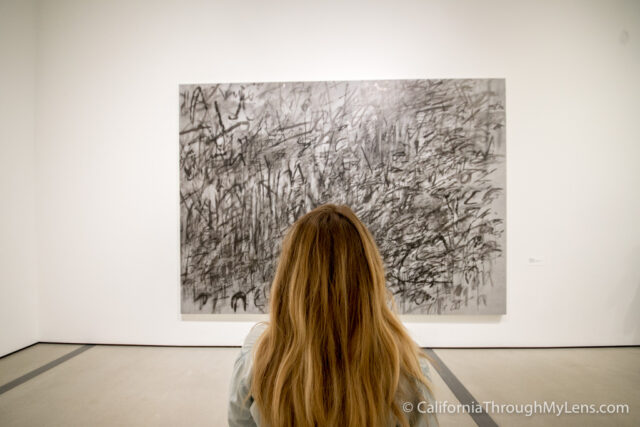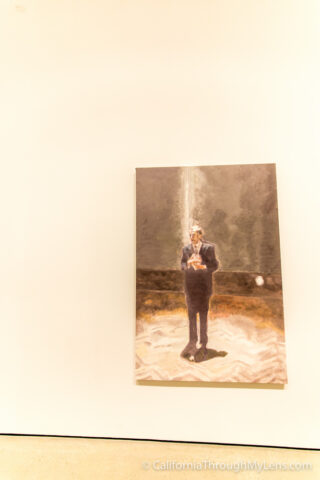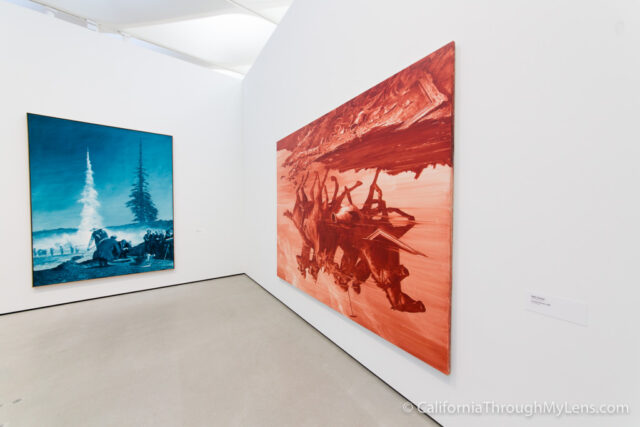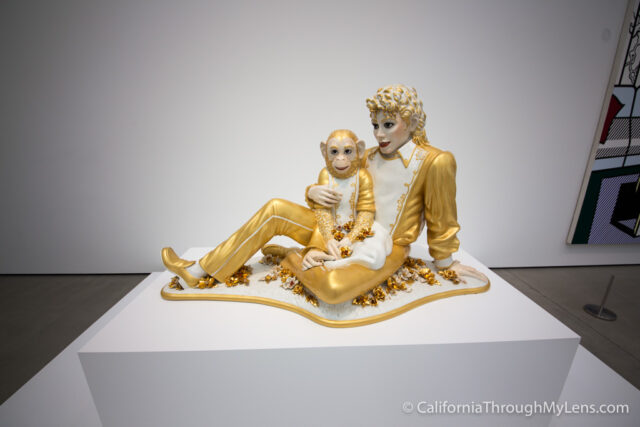 As you can see, there is a lot of cool stuff to view here, and this is only 200 of the 2,000 pieces of art they have in storage. I am expecting there to be some big things from this museum in the future, and I am excited to see what installations they have on display in the coming years. Be sure to get there before the end of February (2017) if you want to see the infinity mirror room in all its glory and let me know what your favorite part of the museum is below.