My mom is a huge fan of breakfast food, so for Mother's Day this year I took her up to Big Bear to have a meal at Grizzly Manor Cafe and hike Castle Rock. I had heard this is one of the best breakfast spots in the area and when we pulled up we saw a sign that said Travel Channel voted it in the top 10 of 101 restaurants for breakfast. I have no idea what this means but I assumed it meant it would have good food, so we grabbed a table.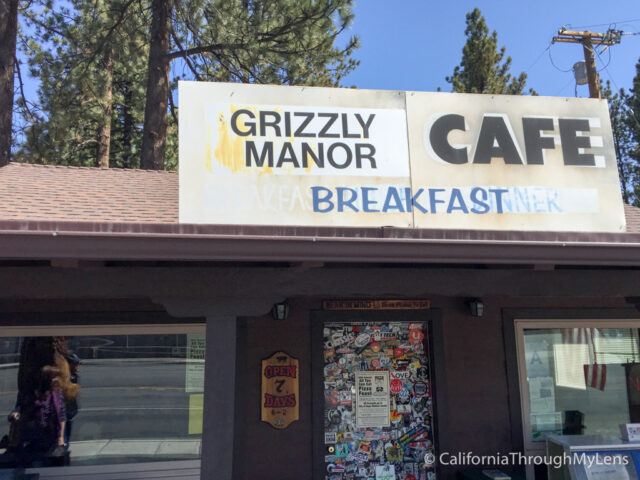 Details
$8-12 for breakfast

Hours: 6AM – 2PM
From the moment you enter you immediately feel at home. We were greeted and joked with by the staff, as if we were old friends or locals and immediately found a seat in the small ten table place.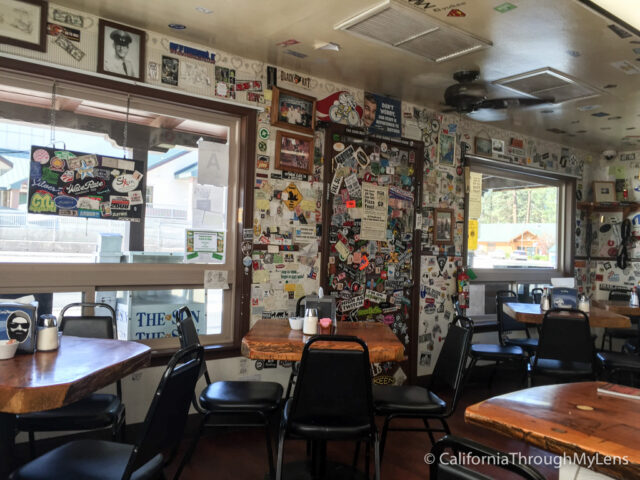 The walls are covered in stickers, cards praising the spot for its food and politically charged statements, it was a lot of fun and an overload for your senses while you are selecting food.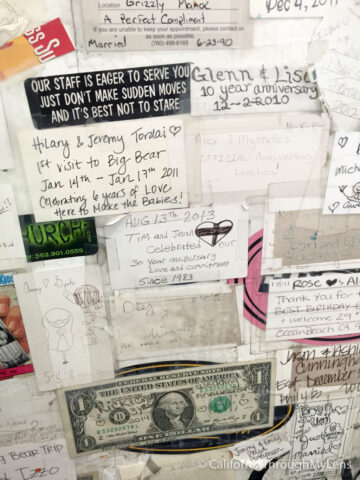 The menu itself had lots of jokes on it as well and it was overwhelming with all of the options. Our waitress seemed like she loved working there as she joked with all the patrons in the small place, it was infectious and both my mom and I were laughing and agreed it would be a fun place to work.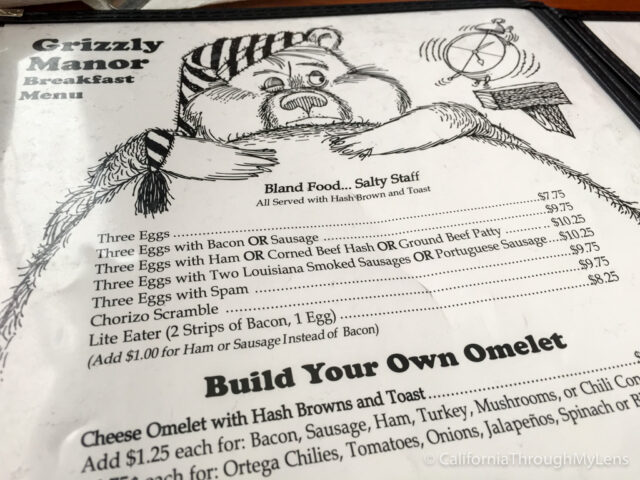 I ended up ordering something called the "sissy boy." Yes it was hard for me to order this, but it was so much food that I couldn't imagine ordering the next step up.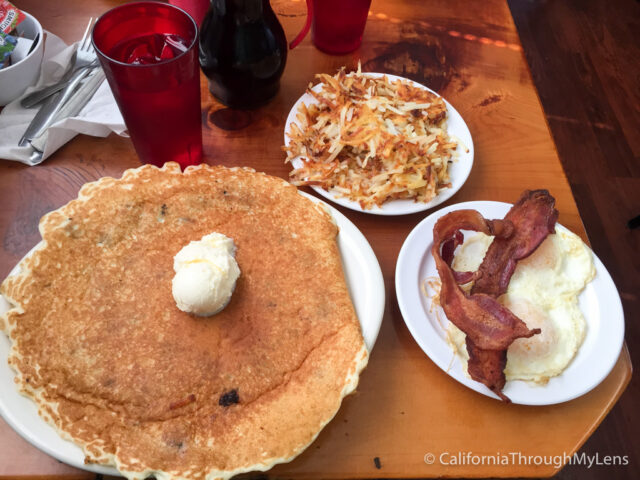 It included one pancake that was bigger then my plate, two eggs and two slices of bacon. I did add hash browns to round out the meal though, so maybe that makes me less sissy? The pancake had the option of regular, buckwheat, blueberry or chocolate chip for 50 cents more. I went with blueberry and was glad that I did. Sometimes big pancakes like this can be more style then taste but I am happy to say this was not the case here, the pancake was fantastic.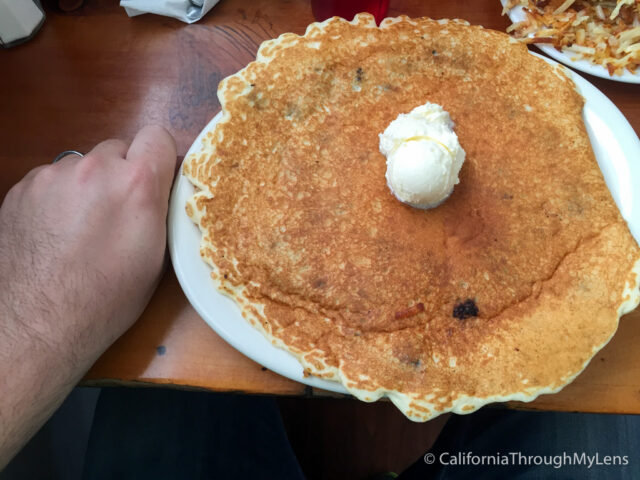 The hash browns were also above average as well, they were still the thin cut ones you are used to but they tasted fresher here and I was glad I ordered it. My mom ordered one buckwheat pancake and she only got halfway through it before throwing in the towel as well.
I can honestly say that I was impressed with the food here. It is not much to look at but it has charm and tons of options that would keep me coming back for more if I lived in the area. Do give it a try when you are in Big Bear and let me know what you had in the comments.