Downtown Cambria has a lot of great restaurants like Robins and Black Cat Bistro, but for me it is hard to beat Linn's. The traditional American style food and the fantastic olallieberry that they grow on their farm and put on everything is enough to keep me coming back when I am in the area. If you are looking for a good meal or just a slice of pie, read on for all the information.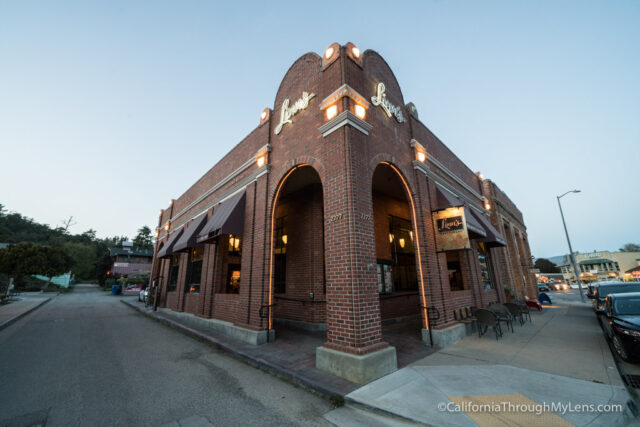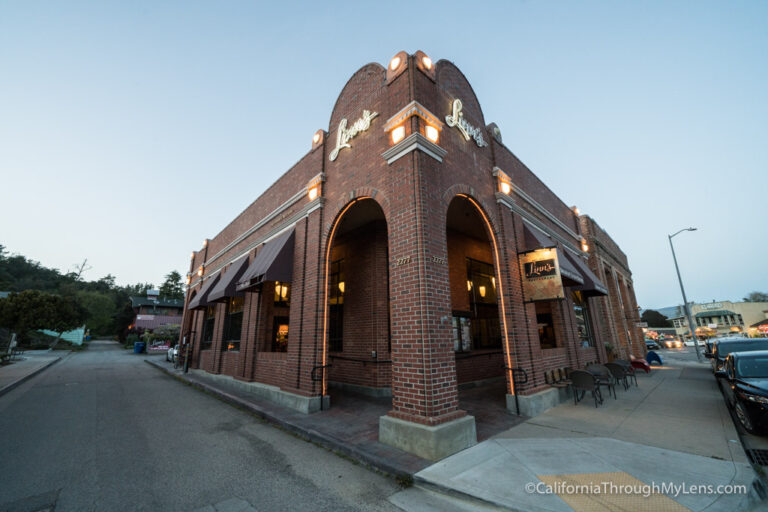 Details
Cost: $15 – $20
Hours: Daily, 8 AM – 9:30 PM
Location: 2277 Main St, Cambria, CA 93428
Getting There
From Highway 1 North you will turn right on Cambria Drive and then right again on Main Street. Linn's is a few miles down on the left-hand side. There is street parking around and a small lot in the back.
The Restaurant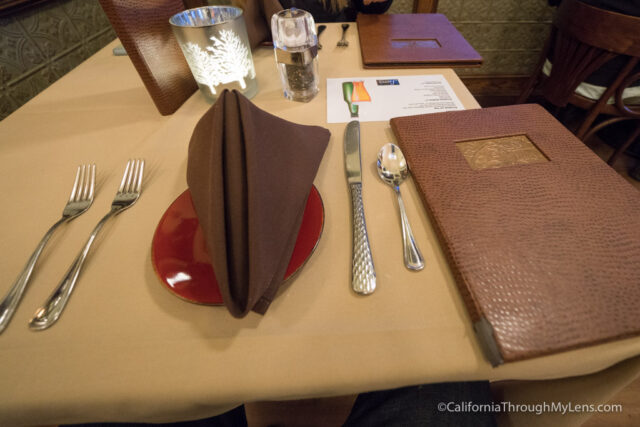 Linn's is in an old brick building that sits prominently in downtown Cambria. It has a large seating area for dining in and a room with all of the deserts if you wanted to take something to go.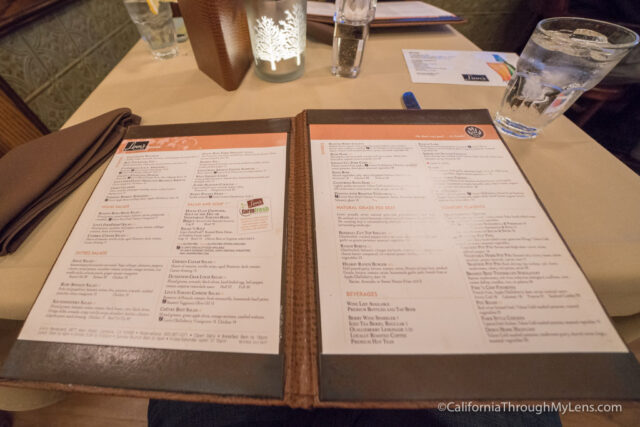 I normally just grab a slice of pie since I am usually passing through town, but I sat down for dinner the last time I was there, and I am glad I did.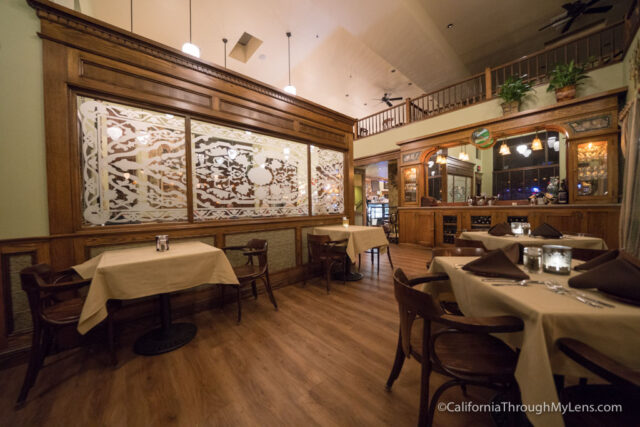 The menu has a range of items with lots of choices for vegetarians as well, here is what my wife and I ordered.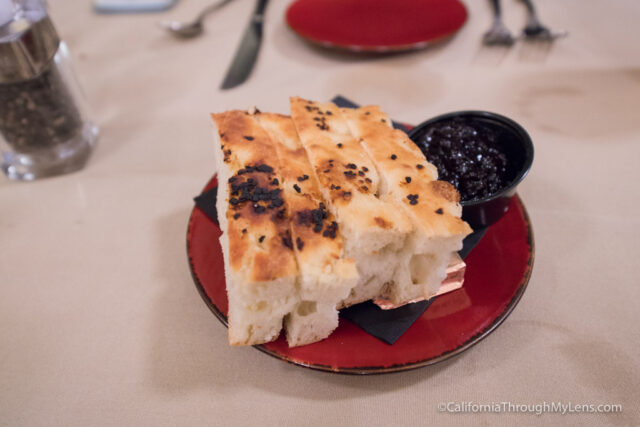 Bread with Ollaliberry Preserves – The ollaliberry is why you come to Linn's, and it's awesome to have it served as a free appetizer. The preserves are sweet and full of flavor, and they pair it with a savory grilled bread. I am a huge fan of this as it is different then you would expect but really good.
Chicken Pot Pie – The pot pie features the famous pie crust that makes Linn's ollaliberry pie so good. Served like a slice of cake instead of the traditional circular dish, it is the perfect home cooked taste that works well on a cold night. Savory and lightly spiced, the chicken melts in your mouth, and the crust adds a nice light crunch to the dish. Great upscale take on the traditional pot pie.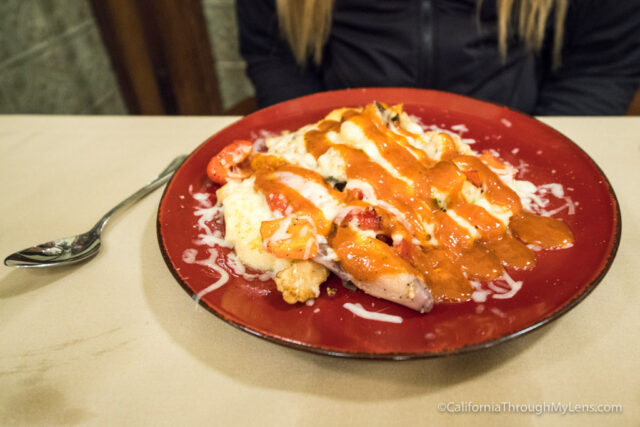 Polenta with Roasted Vegetables – Legit comfort vegetarian food, if that is even a thing. The vegetables are served bed of polenta and then covered with cheese and sun-dried tomato sauce. The sauce is almost sweet, and it pairs well with the grilled veggies. It's like fresh and unhealthy at the same time.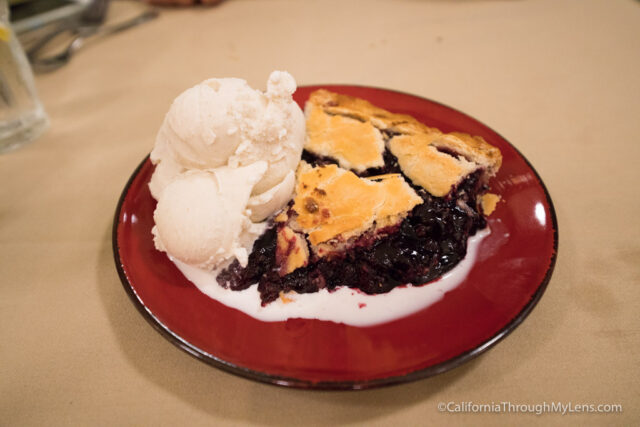 Ollaliberry Pie – Ollaliberries are 2/3's blackberry and 1/3 raspberry but 3/3's amazing. I don't usually love pie, but I love this pie. Sweet but not too sweet and the berries are still a little tart. I have come here many times for this, and if you are in the area, it's worth just grabbing a slice to try. Of course, warmed up with ice cream is the best way to have it.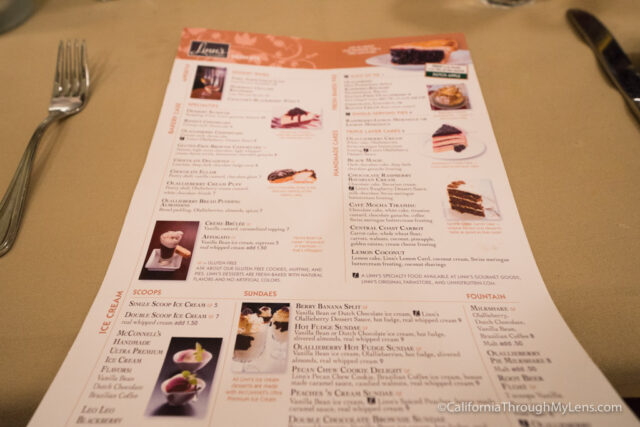 As you can see, Linn's is a pretty great place for a meal. I am glad I took the time to eat there and not just stop for the pie, and I recommend you do the same next time you are in Cambria. Let me know what you think in the comments.