9/11 Memorial Garden in Downtown Napa
While exploring Downtown Napa, one of the places I was surprised to find in the heart of the city was the beautifully crafted 9/11 Memorial Garden that featured actual steel from the Twin Towers. Established in 2013 and created by the Napa-based artist Gordon Huether, this is a peaceful place in the city to visit and to remember those that lost their lives in this horrible event. Here is all the information.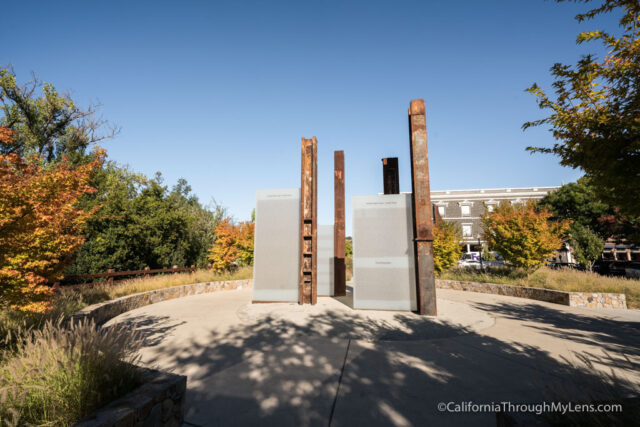 Details
Free
No specific hours, it is in the middle of an open park
Location: 1040 Main St, Napa, CA 94559
This information is from my visit in 2017
Read all about Napa city here
Getting There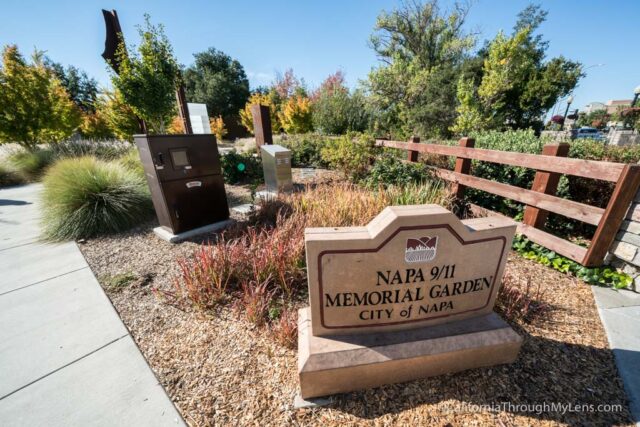 From Downtown Napa, you will want to head up Main St. The memorial is located after 1st St, on the left-hand side, across from the Napa Valley Opera House. There is street parking around that you can use nearby.
The Memorials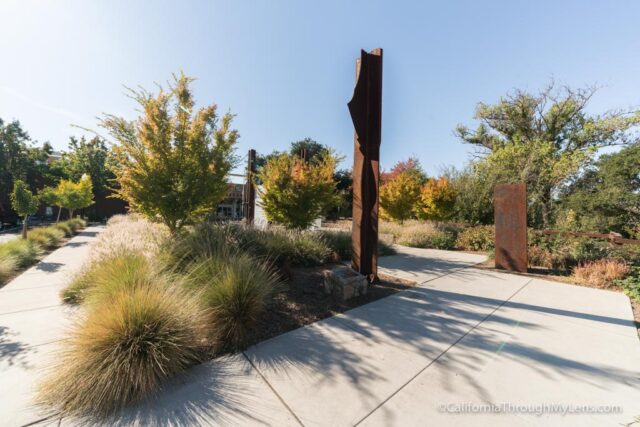 As you enter the small park, you will see two pieces of steel on each side of the walkway. These are the first of the six pieces on display here.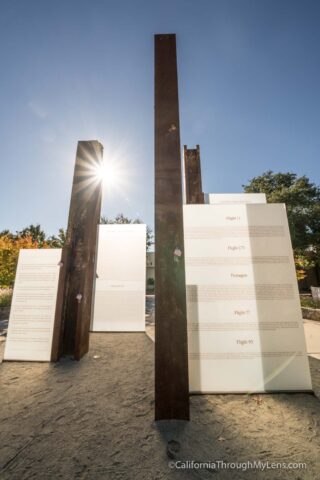 In the middle of the park is where the main memorial is. The memorial is three large pillars, each with 8-10 foot glass panels attached to them. The panels have information about what happened and the names of all those who lost their lives during the attacks.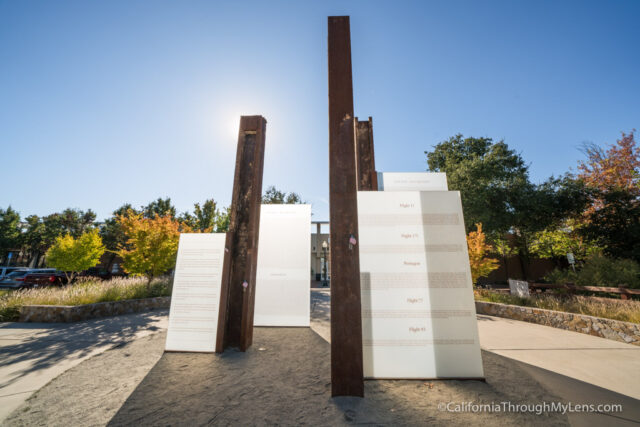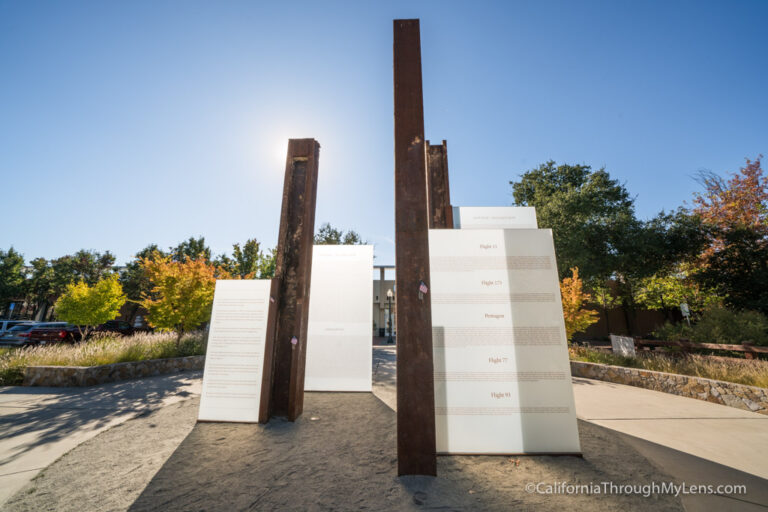 After having just visited ground zero in New York only a month ago, it was pretty somber to think about those events again here in the middle of Napa. That being said, this was one of the better memorials I have seen for the September 11 attacks, and it is worth stopping by when you are in the city of Napa.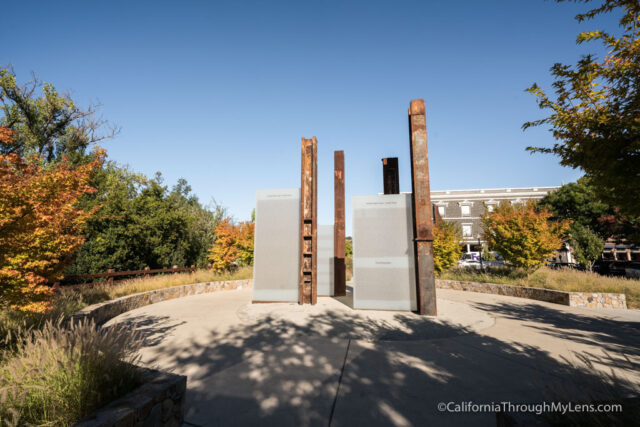 Let me know what you think in the comments.