If you follow this site then you know that a spot like this is right up my alley. Noah Purifoy is an artist that I actually first got turned onto when I visited LACMA and saw some of his unique assemblage sculptures that are on display at the museum currently. After further research I found that there is a full installation of his art still on display up in Joshua Tree and I knew I needed to go check it out. Here is all the information:
Details
Cost: Free
Hours: Sunrise to sunset I believe
Location: 63030 Blair Lane, Joshua Tree, CA 92252
Special Notes: A quarter-mile is on a dirt road
Getting There: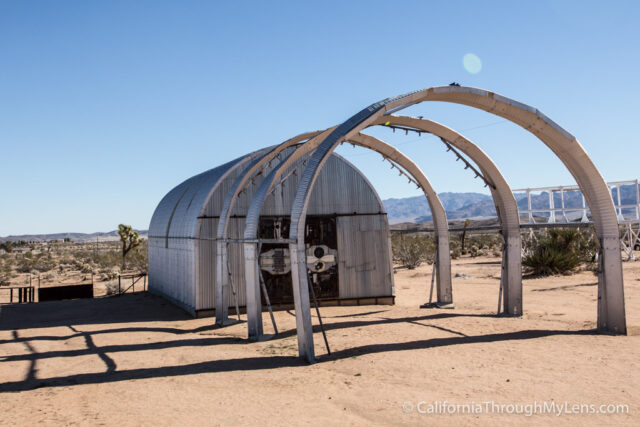 From Joshua Tree City, heading towards Arizona, on Highway 62 you will turn Left on Sunburst, Right on Golden, Left on Border, then Right on Aberdeen. At the end of Aberdeen you should see a sign that will point you onto the short dirt road which leads to the parking area for the installation.
The Art Installation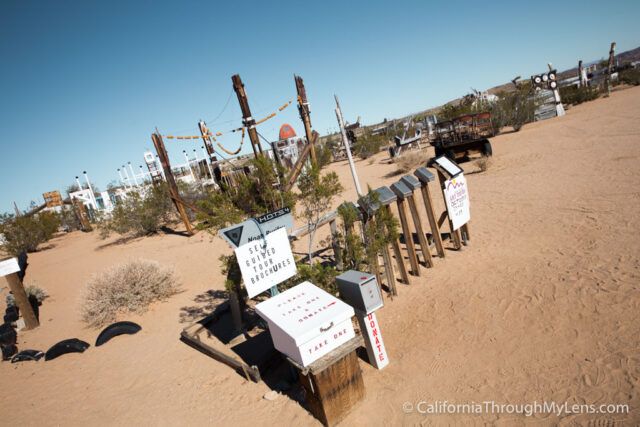 The area here is a decent size, about 2.5 acres I would guess. You can donate a few dollars to the preservation of this awesome spot at the box in the front and also take a program that tells you about the area if you donate. This program will explain to you the history of the man himself and how the installation came to be.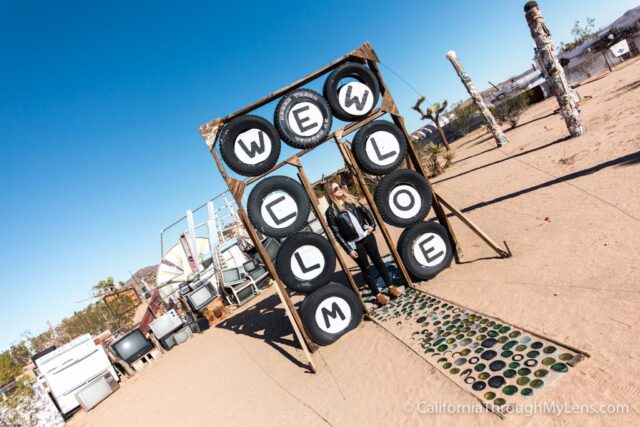 I found the best quote in the entire program to be the following:
"I hope my work provides inspiration for a person to do today what they couldn't do yesterday, no matter what it is. That's art."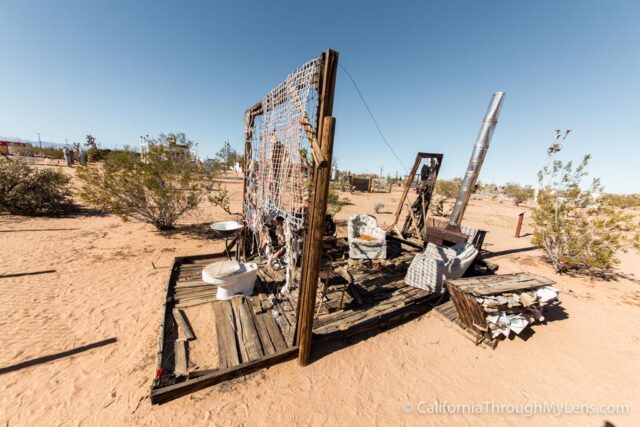 History
This installation itself was created when Noah moved his practice from LA to Joshua Tree in 1989. Until his death in 2004 he filled the area with his assemblage sculptures, working with any material he could get his hands on to create the structures that are still there today.
The Art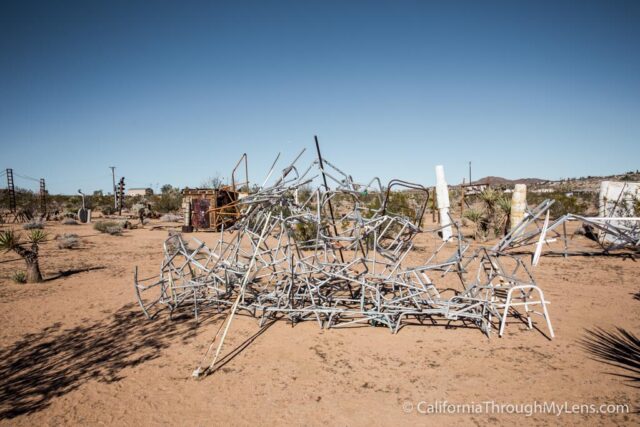 I can't say much about the art as there was not a lot of information available for each of the pieces, but I thoroughly enjoyed walking around the installation and just checking out all of the different things. Here are a few photos.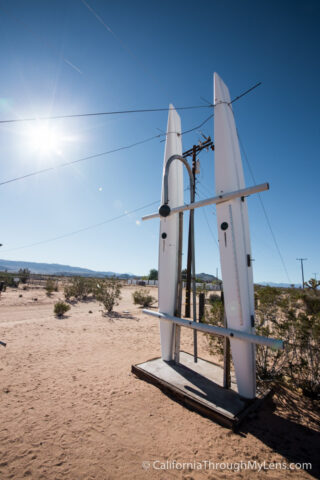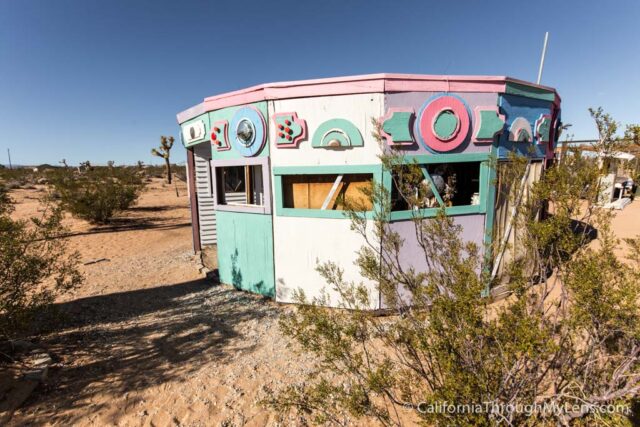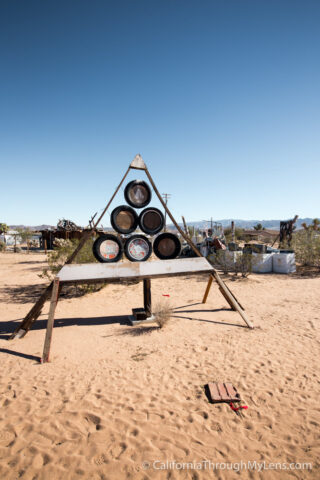 My favorite was the piece I had seen in LACMA with the upside down bicycle, which you can see below.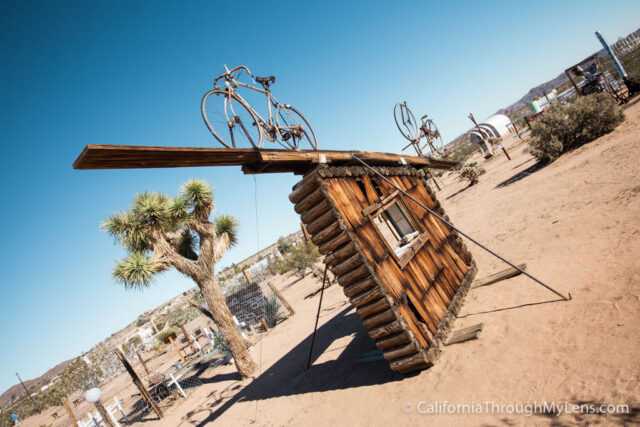 Many of the pieces are still on display in LACMA and they are noted by plaques showing where they would have been.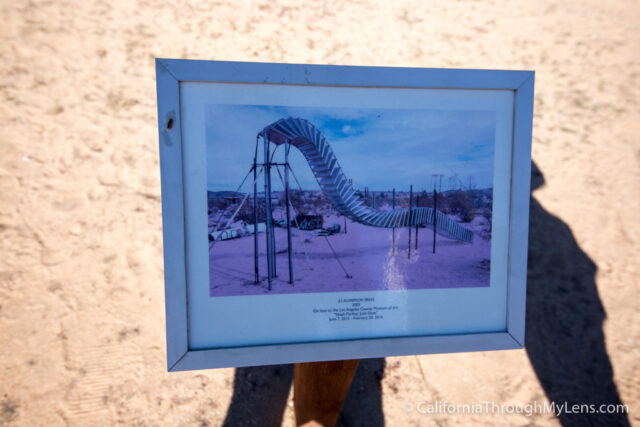 I really liked this piece as was an old dilapidated house and it reminded me of something you would see in Fallout 4.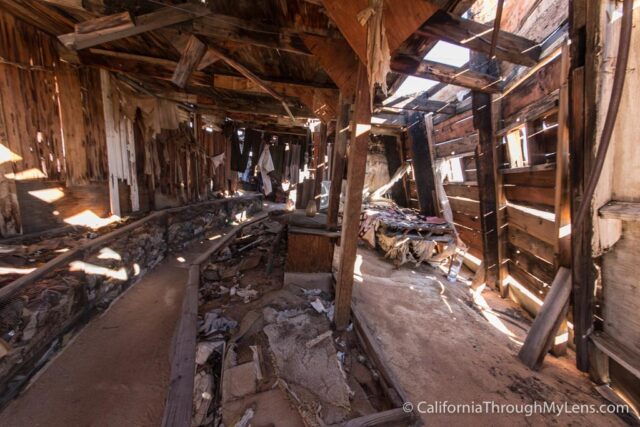 This piece is reminded me of the Golden Gate Bridge so that is what I dubbed it.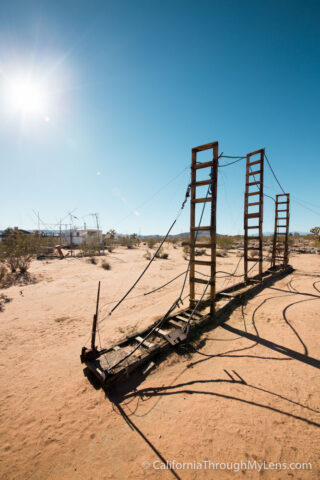 All in all this is a great place to explore with lots of stuff to see. Be sure to respect the art if you visit, so that others can enjoy it for years to come as well. Let me know what your favorite piece is in the comments.