Victoria Beach: The Pirate Tower of Laguna
Laguna Beach is one of the most popular areas in all of Orange County, thanks in part to the TV show of the same name; however, Victoria Beach still feels like a hidden gem. That is most likely because the parking is incredibly difficult. Still, if you are willing to wait for a spot, you will be rewarded with one of Southern California's best beaches, not to mention the place with the famous medieval/pirate tower. Here is all the information.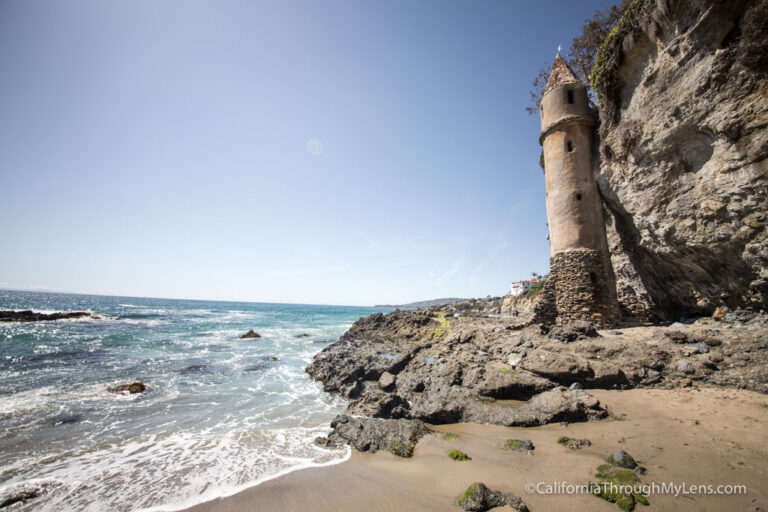 Details
Free
Hard to park, especially on the weekends
Location: 2700 Victoria Dr, Laguna Beach, CA 92651
This information is from my visit in 2017 and 2019
Note: The tower may be inaccessible at high tide
Getting There
Driving south on Pacific Coast Highway, past Laguna Beach, you will want to keep your eyes peeled for the road named Sunset Terrace. At the end of Sunset Terrace are the stairs that lead down to the beach. That being said, there is no parking next to them as it is a residential area. I recommend looking for parking along Pacific Coast Highway and then walking the rest of the way. Of course, be sure to read the signs so you do not park somewhere where you will get a ticket.
The Stairs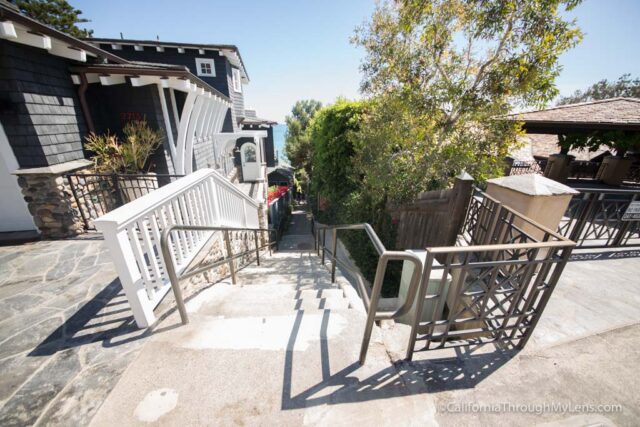 After parking, head back to Sunset Terrace and proceed down to the end where you will see the stairs to the beach in between two houses.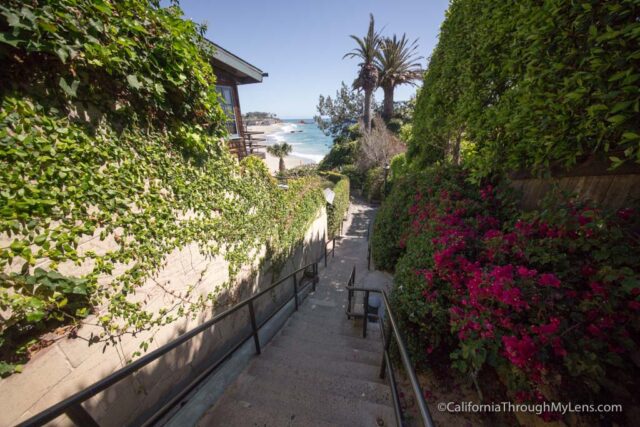 These stairs will take you down to the beach, which is a fantastic spot even if you don't go to the tower.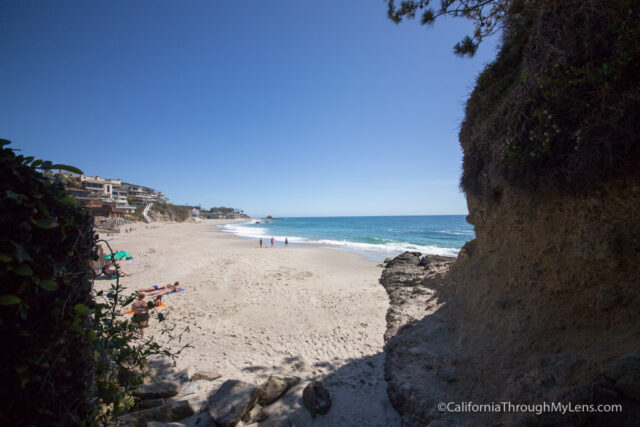 Of course, if you are already there, then you should go to the tower since doing that is easy.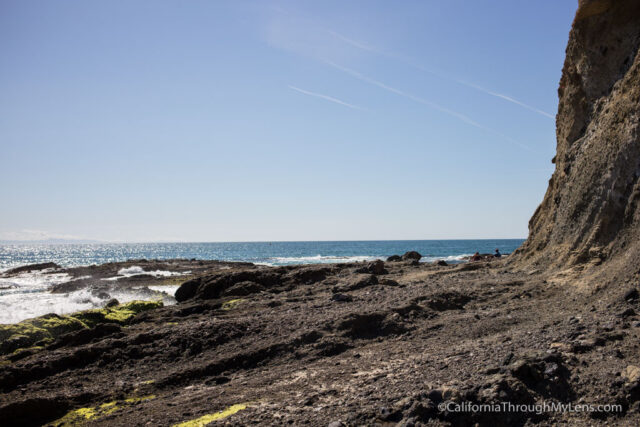 When you reach the sand, proceed right, climb over the rocks there, and head around the bend.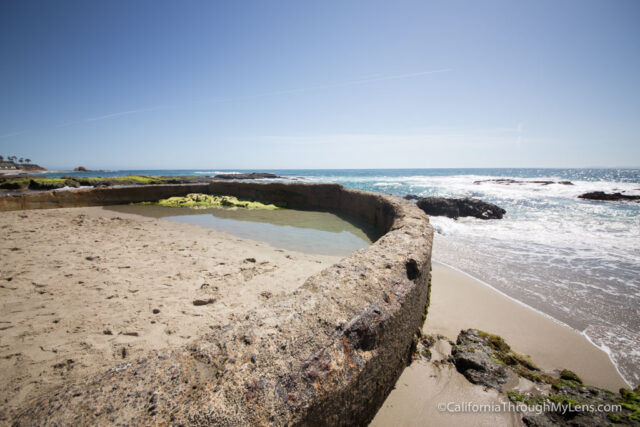 This will lead you to a large ocean pool that hasn't ever been filled when I've been here. Past the pool, you will come to the tower.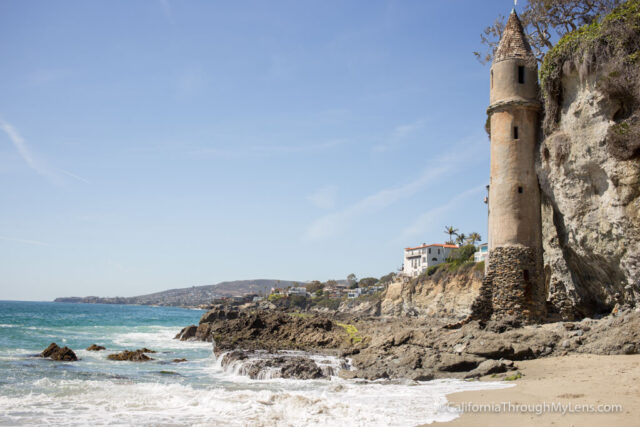 The tower is a lot of fun to see, but you can't do much there other than stare at it. The tower is not open to the public at all.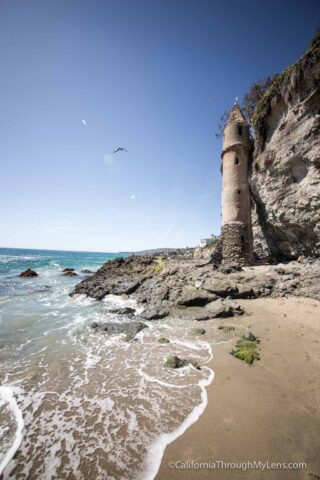 I like coming here at sunset though, as you can get some amazing photos.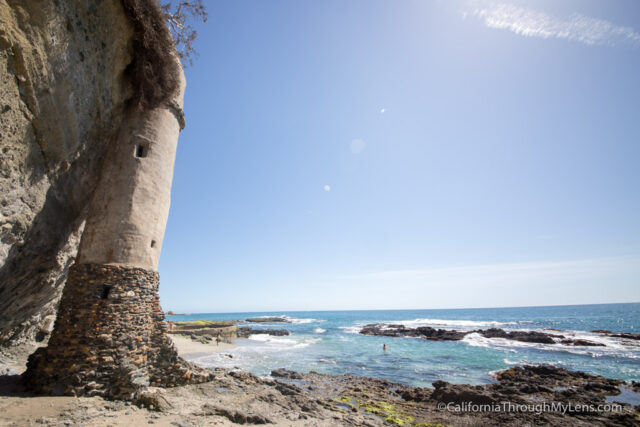 This is a great spot to set up your towel and just chill, or you can head back to the main beach and sit there as well.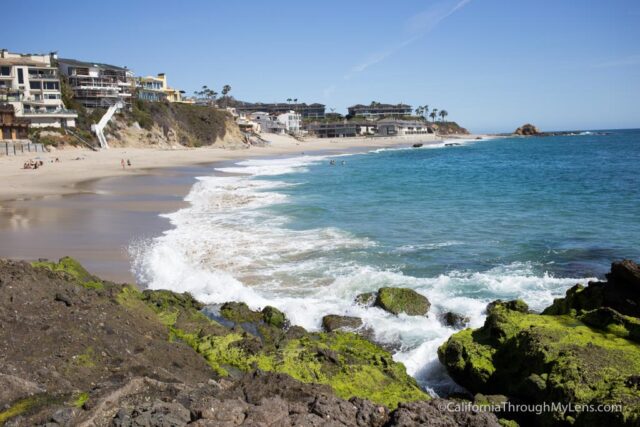 All in all, this is a fantastic beach and one that everyone should experience. Do be sure to note that parking situation though and not try to go on the busy weekends. Let me know if you have any other tips in the comments.