Solvang Farmer Pumpkin Patch in California's Danish Town
During October, pumpkin patches spring up all over California. I wrote about some of my favorites in the Los Angeles area here, but the Solvang Farmer Pumpkin Patch is a must-visit if you are near the Central Coast. While the pumpkin patch itself is not too big, it has photo opportunities, a corn maze for adults and kids, and some of the largest for-sale pumpkins I have ever seen. Here is all the information if you would like to check it out.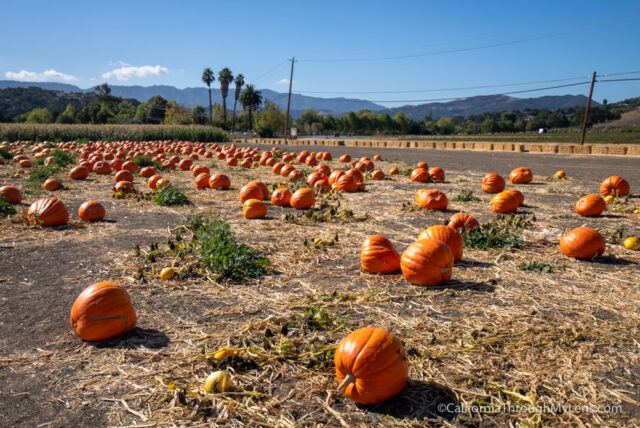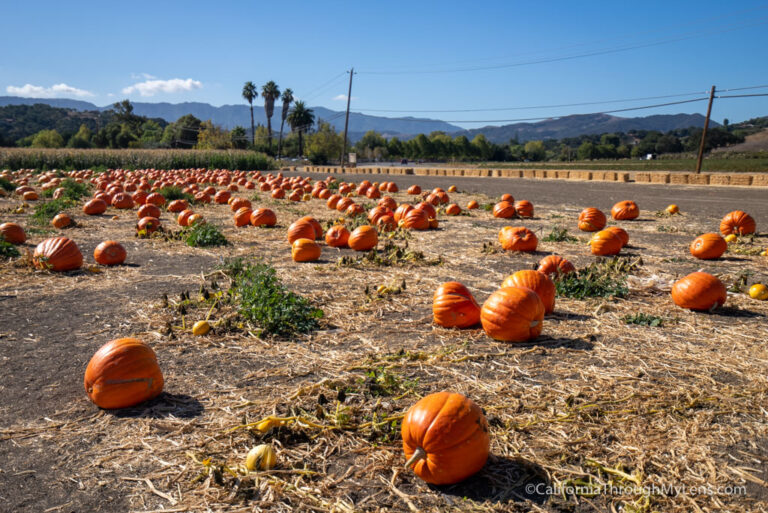 Details
Free to enter
Costs to visit the maze
Runs Oct 1 – Oct 31, 10 AM – 6 PM daily
Information from my visit in 2021.
Location: 1000 Alamo Pintado Road
Getting There
The pumpkin patch is located about 5 minutes from the downtown area of Solvang. You will head east on Mission Drive and then turn left on Alamo Pintado Road. The pumpkin patch is about 1.5 miles ahead on the right-hand side. There is dirt parking in the lot you can use.
Solvang Farmer Pumpkin Patch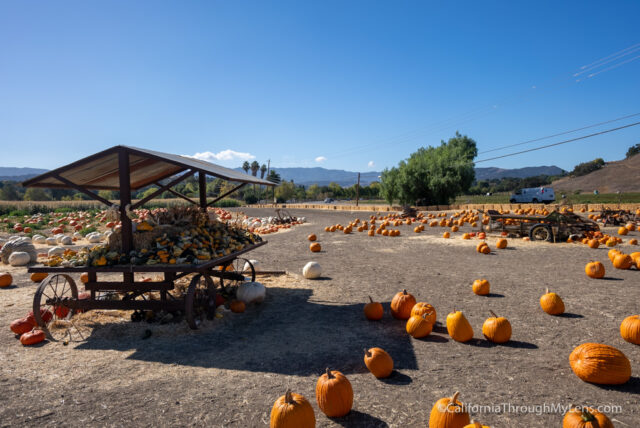 When you walk under the sign and into the field, you will immediately notice how many pumpkins they have spread out on the couple acres in front of you.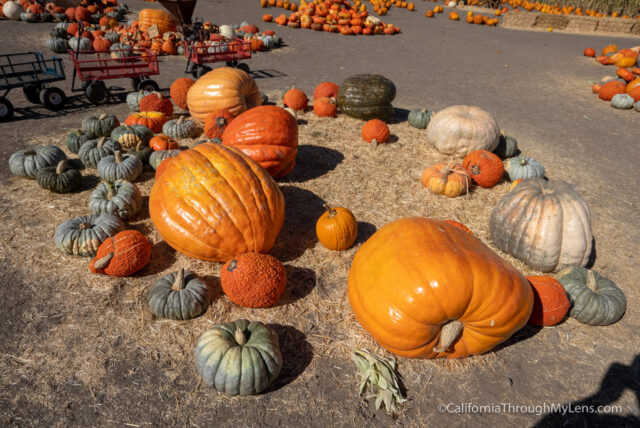 They have all of the traditional pumpkins ranging from the tiny ones to the giant ones, and the price is based on the size.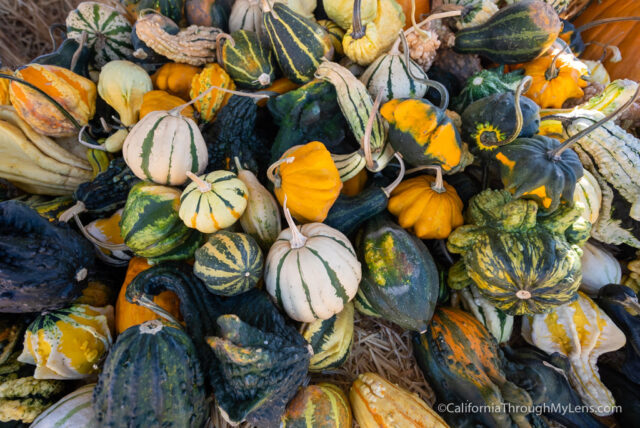 They also had Indian corn, gourds, and things like that for sale.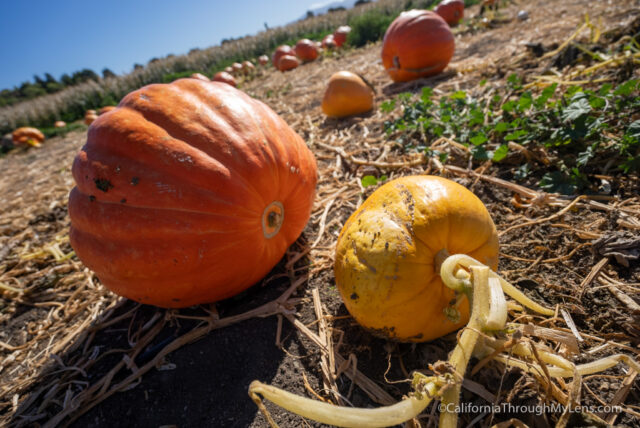 As I walked through the patch, I was surprised by how giant these pumpkins were. I had seen big pumpkins at the other patches but not as many giant pumpkins as I saw here.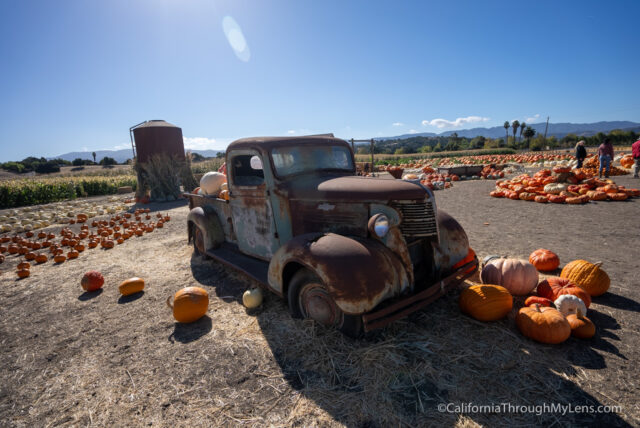 They also have some old tractors and other farm equipment set up for people to take photos with.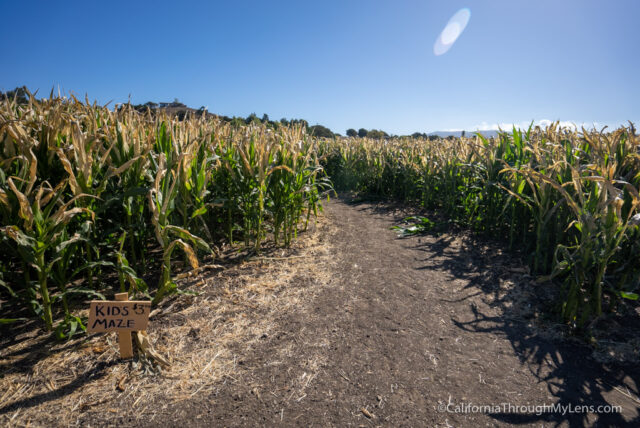 Behind the pumpkins sits a 10-acre corn maze that looked like one of the best corn mazes I had seen while visiting the pumpkin patches in 2021. I didn't get a chance to go through it, but I imagine it would be a blast.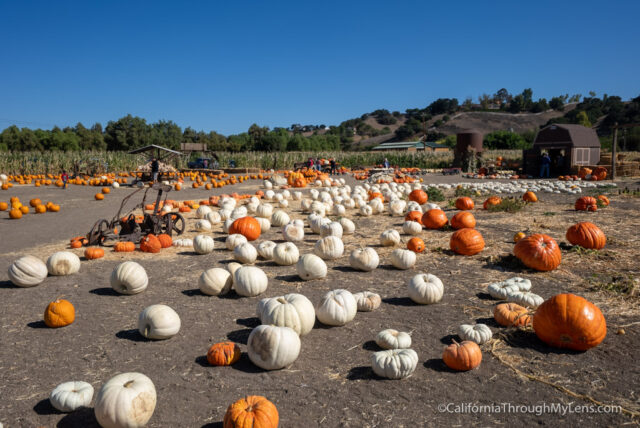 They also had a corn maze for children, an actual corn maze, and not just a hay bale maze as I had seen at many other farms. I am sure this would be a blast for big kids.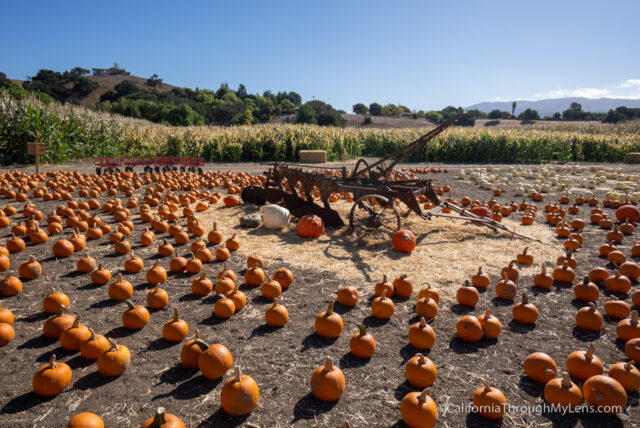 Overall, this is a great pumpkin patch to visit to get in the Halloween spirit. I loved my time here and if you want to make a lovely fall weekend out of it, consider spending some time in Solvang as well. Let me know what you think in the comments.