While I was driving up the 395, just North of Grant, I saw something glimmer out of the corner of my eye. As I got closer, I realized it was a collection of statues in the middle of the desert. I didn't have a chance to pull off on the way up, but I noted where it was at for my return visit. That being said I have no idea how long these will be there but at the end of the post, you can get directions to the approximate area they are. Update, I visited again in June of 2016, and they were still there with more that had been added!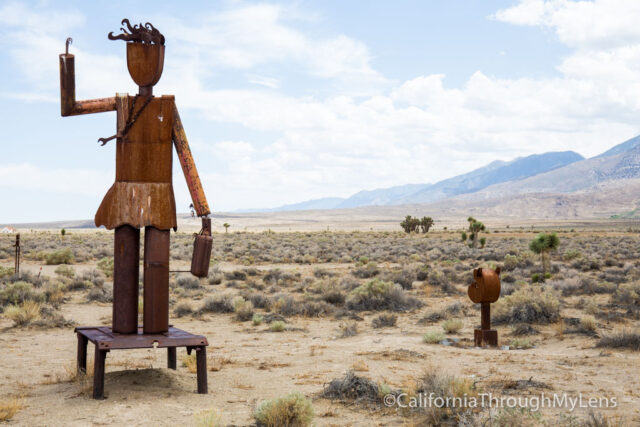 Details
Free
Dirt road
Appears to be more information on it here
After slowing down to find the closest road to the statues I ended up on a dirt path that was not well maintained. It was ok though as it was only 50 feet or so off the main road.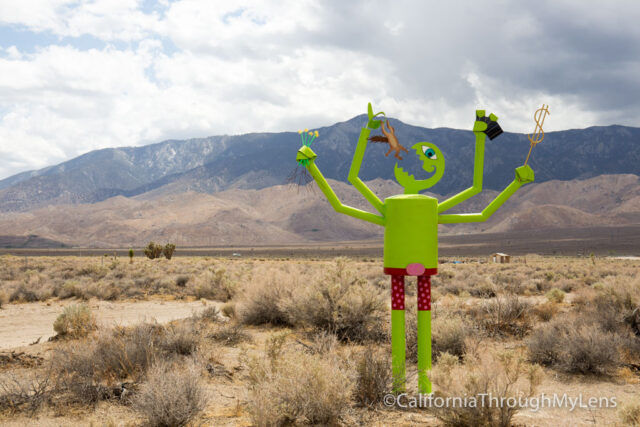 As we approached the statues I realized these would be a lot more awesome than I anticipated as they were all some type of social commentary. Here are a few of my favorites.
The man is trying to pull the teeth off the monster. I thought this was a unique piece as it showed a man working hard to take away the sharp teeth this monster had.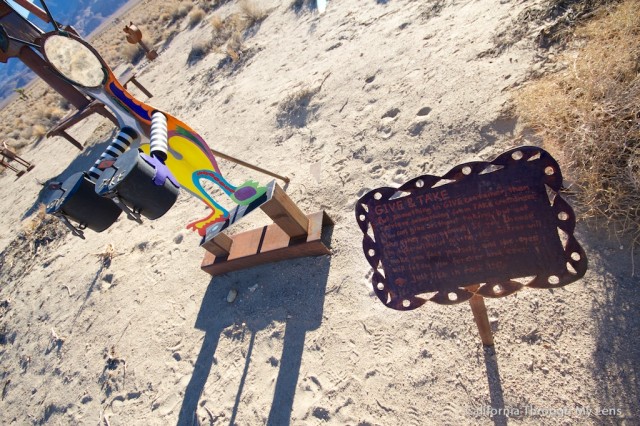 The give and take man. This one was awesome as it had a mirror as the face, so you were looking at yourself and each hand held a give box and a take box.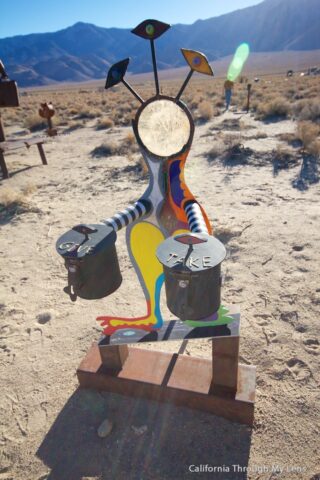 I believe the idea being that you give something and take something different, and the mirror showed you yourself to hopefully keep you from taking and not giving. We left some money and took a small pin.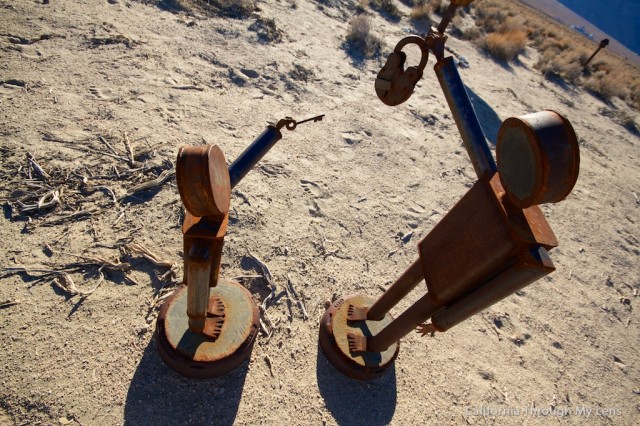 The parent and the child. This one was interesting as it was a parent with a lock and the child with a key showing how neither one is fully in control.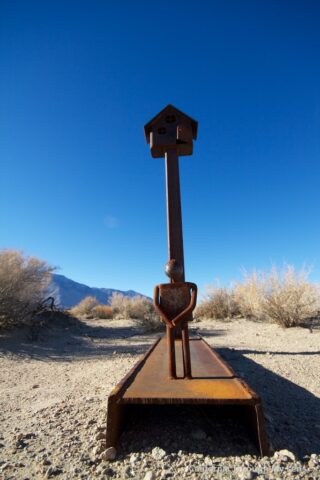 Lastly, there was the man looking up at a house. To me, this was a commentary on someone always looking for something out of their reach. There were a couple more like the ones below, and I would imagine these change with time.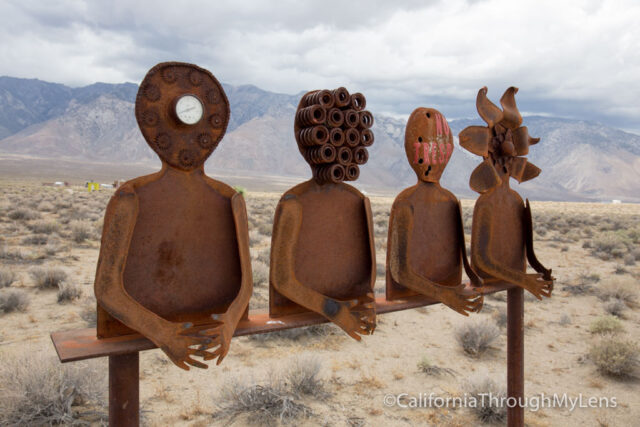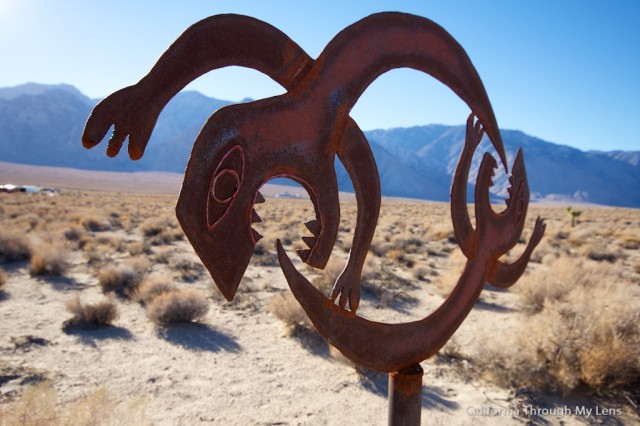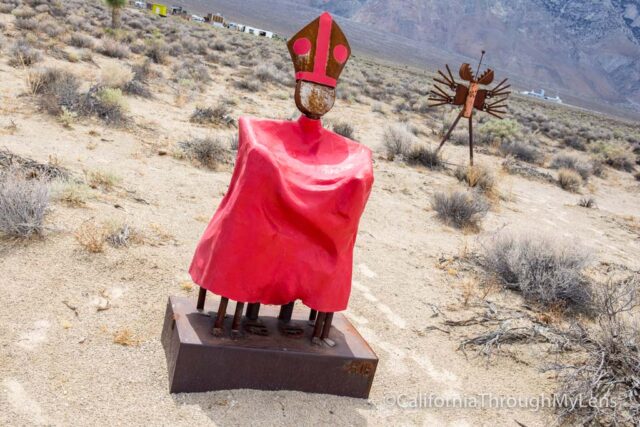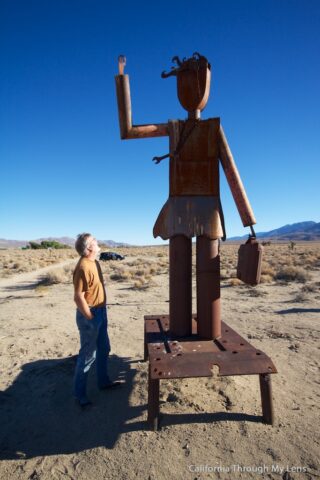 All in all, I liked this stop and was surprised by how great it was. I expected it to be some weird stuff in the middle of the desert and left with some convictions based on the art. Check it out on your road trip up the 395 and let me know if you have any idea on the history.
Directions