While exploring the Heavenly Village in South Lake Tahoe, my wife and I stumbled on Azul Latin Kitchen. Azul ended up being a fantastic spot with a unique take on tacos and it was like an upscale Mexican food place with options ranging from pork belly to calamari. We came for an early dinner were able to grab a table outside where there was music to entertain you while you ate.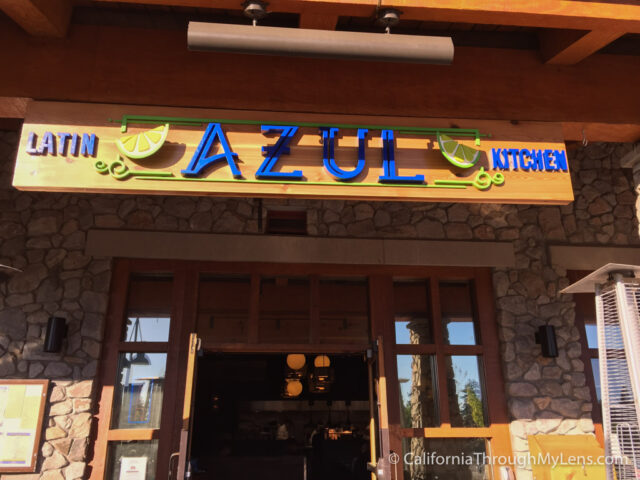 Details
Cost: $12-$15

Hours: 11:30AM – 9:30PM

Location: 1001 Heavenly Village Way, South Lake Tahoe, CA 96150
The restaurant itself is in a great location right on the busy street corner of Highway 50 and Heavenly Village Way. The outside seating allows you to sit and watch people go while waiting for your food.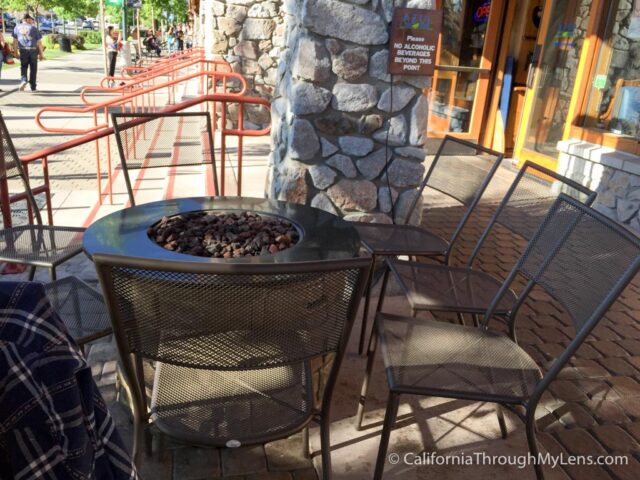 Parking is not the best here though and the lot costs $2.50 for every 20 minutes. They validated at the restaurant but it only covered and hour of the hour and a half we stayed, so parking was more than I anticipated.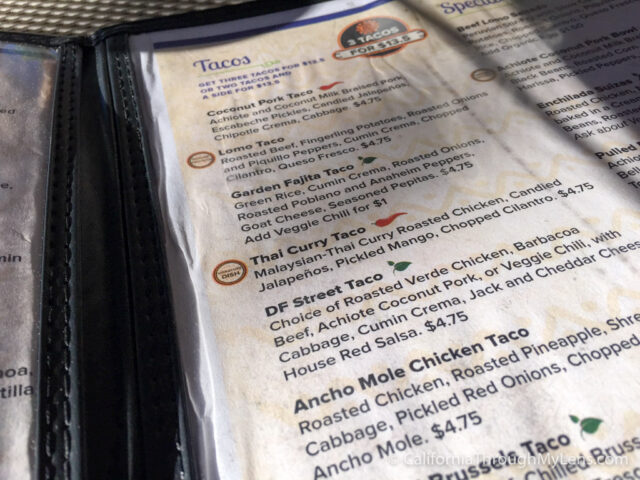 The menu was full of options ranging from traditional to unique but I couldn't get away from the tacos and ended up going with the chose three option for $13. We also got chips and salsa as an appetizer which cost but came with good salsa.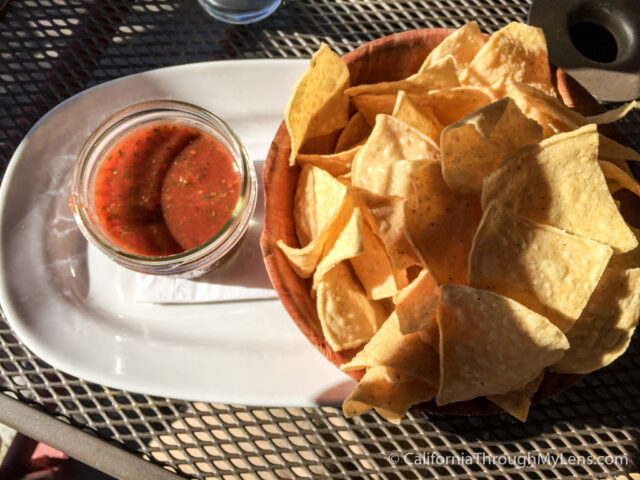 The tacos my wife and I got and their reviews are as follows:
Coconut Pork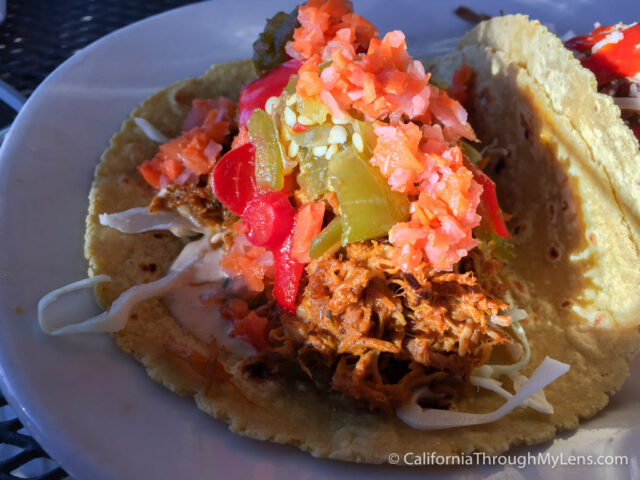 Sweet but spicy! The delicious marinade of the pork was brought to life with the spicy jalapeños.  The meat meals in your mouth and the Escabeche pickles are a perfect edition.
Crispy Calamari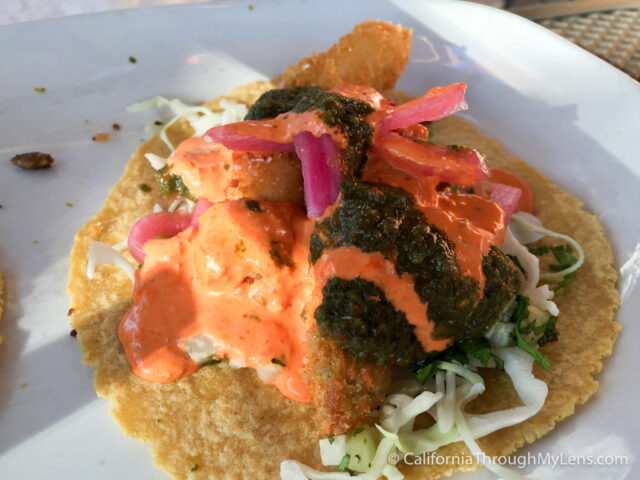 The tacos had really smooth calamari with a sweet fruity salsa taste and pickled onions to round it out. Also, they throw some pesto on the top which sounds weird but is fantastic. 
Beef and Brussels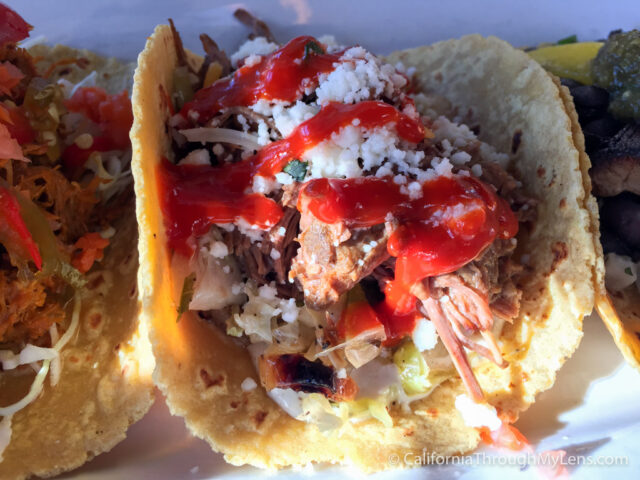 Good beef with a strong horseradish flavor that I love. The brussels sprout slaw is also amazing and really works well with the beef. 
Garden Fajita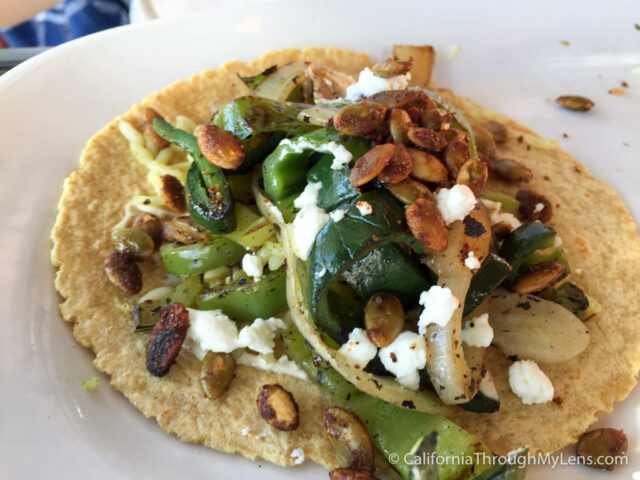 The vegetables had a great roasted flavor and the sauce was a nice complement. It was a ton of flavor for a veggie taco and my wife loved it. 
Pork Belly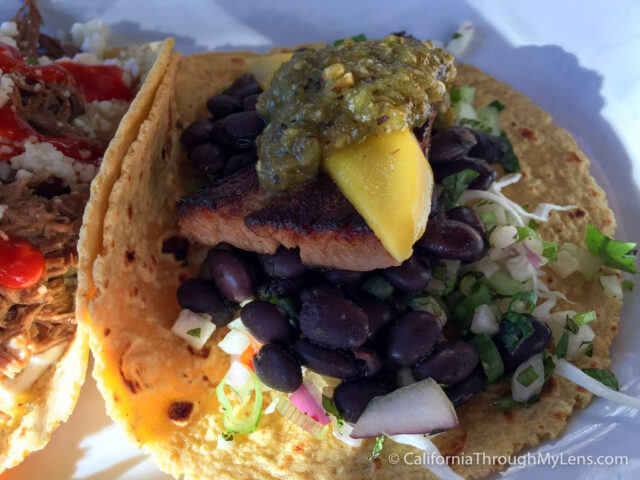 Smoky flavor with melt in your mouth meat and it's an ample portion. Slaw has black beans and onions and the onions tended to overpower it for me which I didn't love. Once you hit the mango it redeems the flavor for me but it was still my least favorite of the bunch.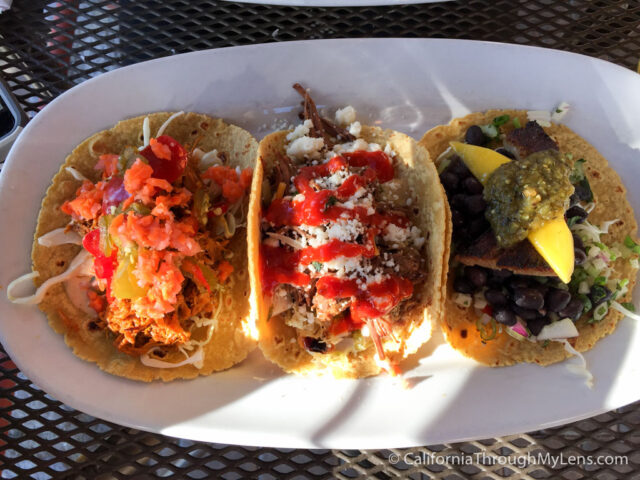 We didn't have any room for dessert, but their were plenty of options on this front as well. I have no problem recommending this place as the food is unique and the tacos are unlike any you have had before. It is a little pricey and the parking cost is not ideal but other than that it is a great spot for dinner.