As the top rated spot in Palm Springs on Yelp, Cheeky's is an incredibly popular restaurant in the city. This is for good reason though as the restaurant is really good with a lot of crazy food options and a menu that changes almost every week. Add to that the fact that they have a bacon flight with different types of bacon and you have the recipe for a fantastic spot for a meal.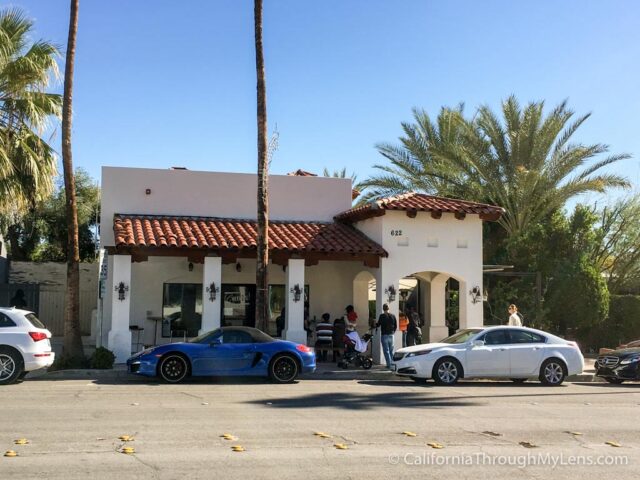 Details
Cost:$10-$15
Hours: 8AM – 2PM, Closed Tuesday
Location: 622 N Palm Canyon Dr, Palm Springs, CA 92262
Recommendation: Bacon flight and Benedict
The Spot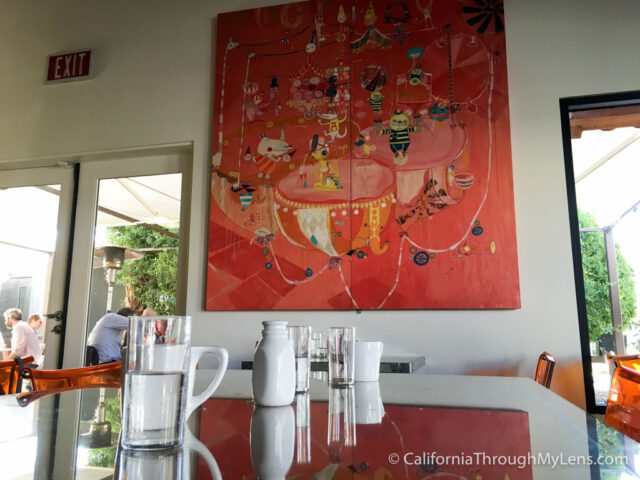 The restaurant itself has a small interior and a decent sized patio, but on the weekends the wait can be a pretty good amount of time in order to get a table. I would recommend going at like 9:30AM on a weekday as you will usually be able to score a table without a wait then. For parking there is a lot of street parking around the restaurant that you can use.
The Food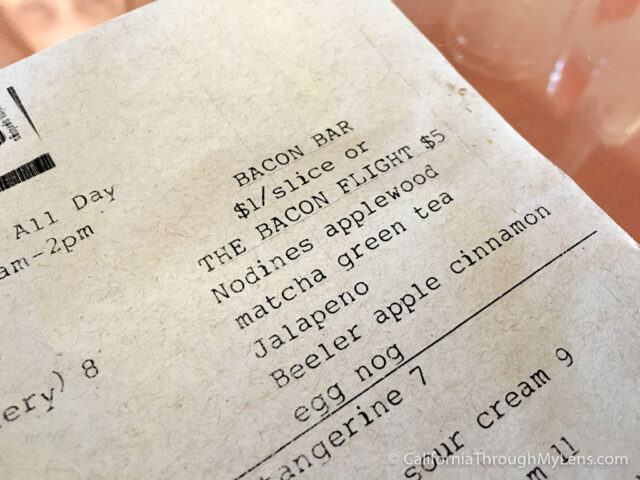 I recommend the coffee at Cheeky's as they make a really strong black coffee. For the menu I will tell you what we got but it changes pretty much every week so there is no guarantee they will have it when you come.  That being said the bacon flight is pretty much a menu staple, the way that the bacon is prepared changes though, for example I was there during Christmas so they had a eggnog strip of bacon.
Bacon Flight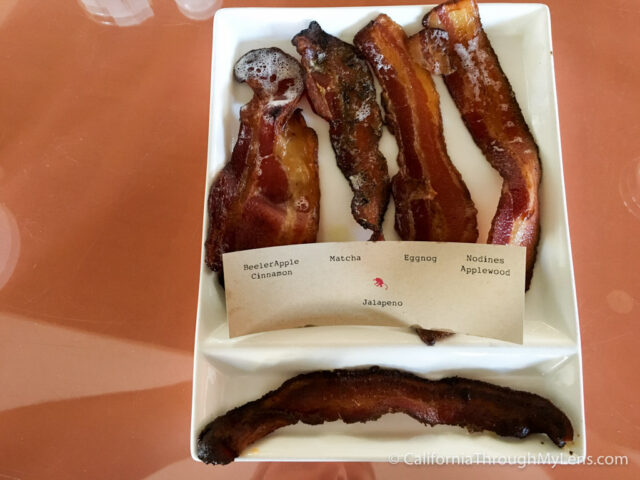 This was one of the reasons I wanted to go here as it was something fun that I had never seen before. When I got it, I tried the bacon and it was not too different to me between the options, but all of them were good. The best was the jalapeño as it had a spice to it that you could really taste and the eggnog as it had a slightly milky smooth taste. Still a ton of fun just not as different as I thought it would be.
Green Tea Waffle with Coconut Creme and Kumquat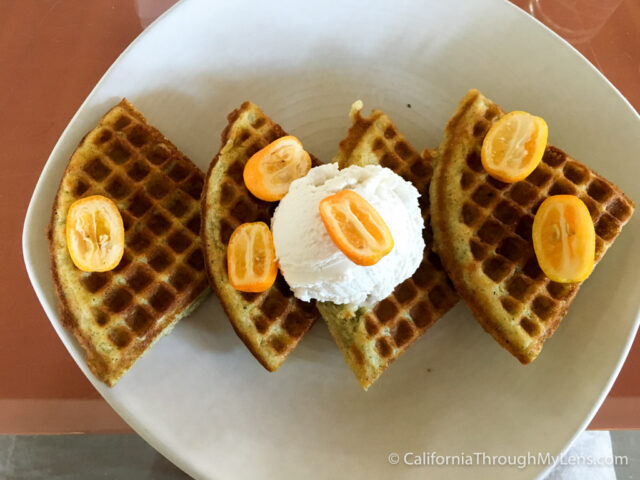 This dish was really interesting with a subtle green tea taste and super strong coconut whipped creme. Add some syrup to it and the kumquat and you have a breakfast that is much different then anything you have had before. You can really tell that thought went into the flavor as they worked well together and I really enjoyed it.
Eggs with Brussels, Squash and Goat Cheese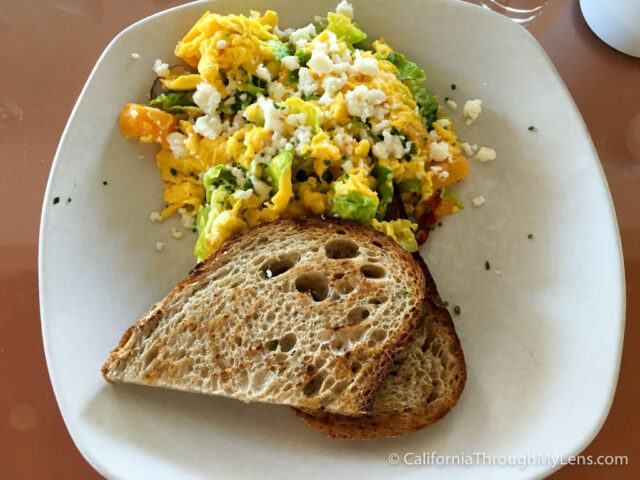 Light and fresh whipped eggs with not a huge flavor but a really good way to start the morning that doesn't destroy your stomach and is tasty. It also comes with toast and a home-made jam that is fantastic.
Overall this spot lives up to its Yelp reviews, it is a great place for good food and a fun atmosphere. Just make sure to visit on a weekday if you are able to as you will be waiting if you don't. Let me know your favorite thing to each here in the comments.