San Francisco is a city for food, with fantastic restaurants and street vendors on virtually every corner. One recent spot that has been able to carve itself a small little slice of that pie though is the fantastic permanent food truck known as Codmother. When I first heard about it, I was a little weary that a new spot could make an actual play for the seafood/fish and chips market this close to Fishermans Wharf. After trying it though I can easily say it was much better than it has any right to be and it will likely be a staple on my visits to SF for years to come. Here is all the information.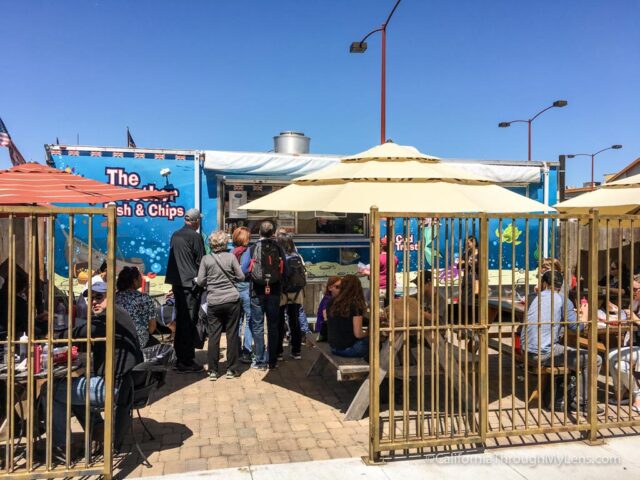 Details
$10 – $12
Not much parking, take public transportation
Location: 496 Beach St, San Francisco, CA 94133
Getting There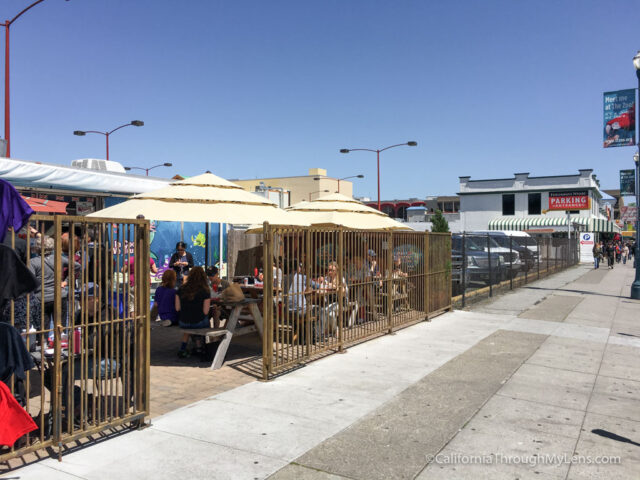 Codmother is only a few blocks from the main eateries of Fishermans Wharf, in a small converted corner with a few different food trucks. I recommend taking public transportation and walking as parking is expensive here.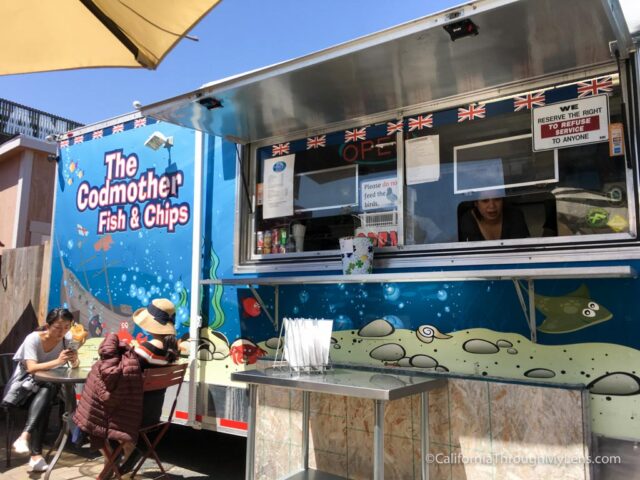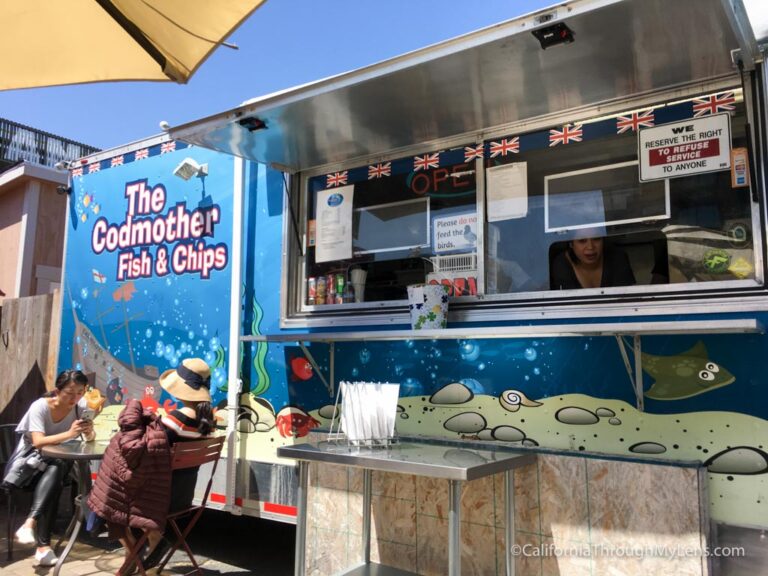 The restaurant is a blink and you will miss it food truck with a small wooden fence around it and some benches under umbrellas. It has been packed both times I have gone though, and I have to imagine that on the weekends it can be a pretty long wait.
A wait is OK with me though when the food is this good. I went with a kids order of the fish and chips this time since I had just eaten some clam chowder at Boudin and it was just the right amount of food for a snack.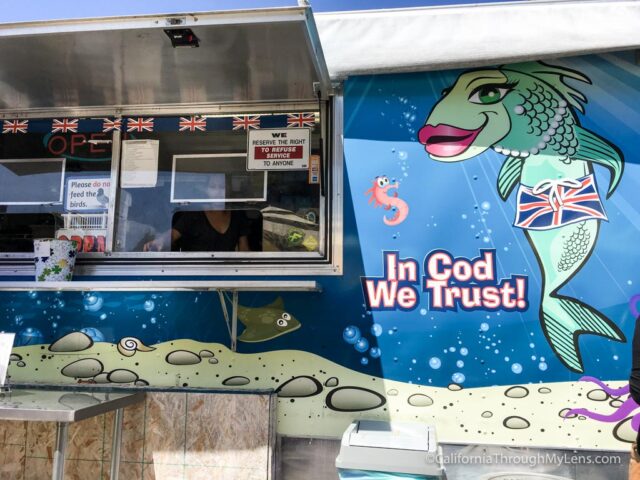 The thing that sets this spot apart is the absolutely perfect fried fish batter. It's not greasy, and it is full of flavor. It has just a light salting to fully bring the savoriness out. It's not a healthy batter, but for a fried type of fish and chips like this, I can't think of any better. The French fries are great too, but honestly it wouldn't even matter with fish this good.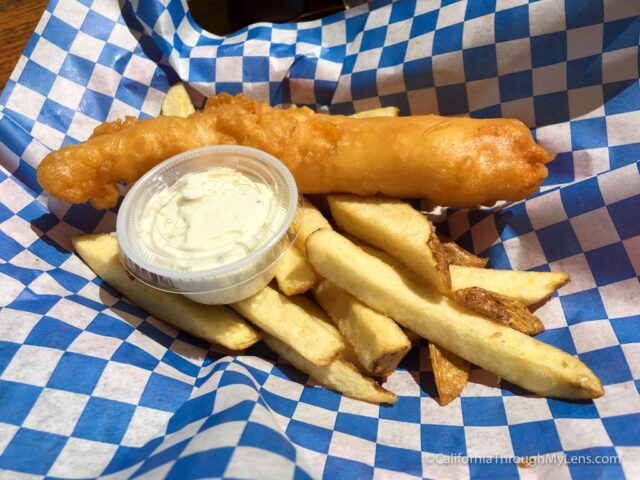 They have a homemade sauce that they serve with it, and I found myself using that more than even the tartar sauce. It has a nice tangy taste that I enjoyed with the fries.
Codmother was voted number 83 on Yelp Top 100 last year, so it seems like it is starting to get the recognition it deserves, and if you are visiting Fishermans Wharf, considering walking a few blocks up to try this special place. Let me know what you think in the comments.