I love BBQ and even though California isn't often one of the spots you think of when you think about BBQ, we still have a ton of great spots like Phil's and Salty's. Thus when I heard that a small BBQ spot in Big Pine was on Yelp's best restaurants of 2014 list as number one I knew I had to try it out. Now I am not sure how they made this list, as it seems to be pretty skewed to California but when a company that big makes a list like this you have to assume they would pick a number one that would be good.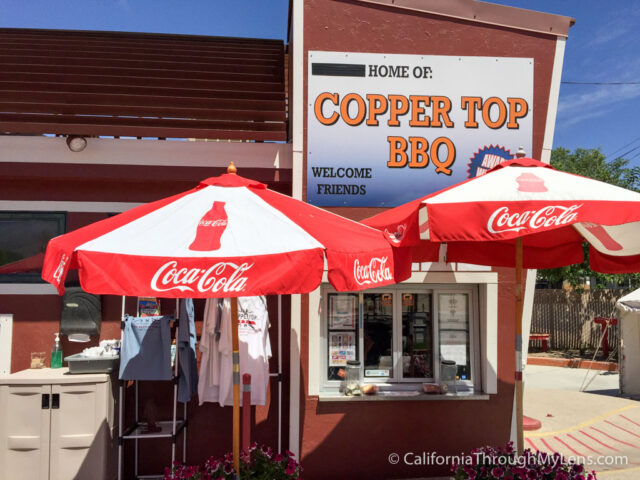 Details
Cost: $15

Hours: 12 – 5PM, closed Mon-Tues or when they run out of meat

No vegetarian options
On my way up Highway 395 I missed a stop here since it was already closed (past 5PM). So I made sure that on the way down I would be driving through when it was open.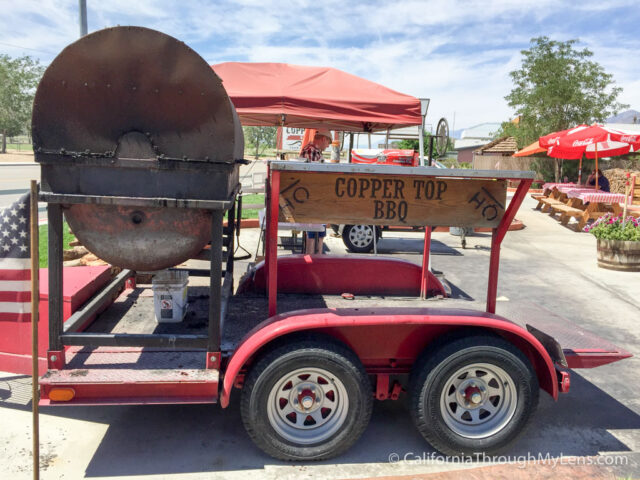 As I drove up I was excited to see that they had not run out of meat as the smoker was going strong and that I would finally be able to try this mythical unicorn of a restaurant.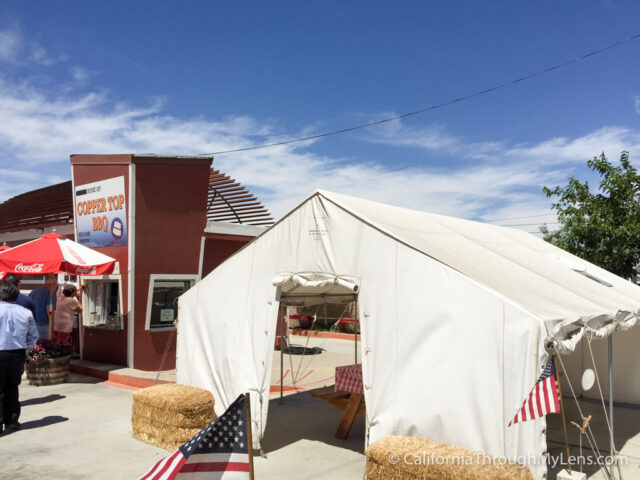 After waiting in line at the small walk up counter I ask if there was anything that let me try all of the meat they had and I was shown a three meat sampler for $17. This was expensive but I had to give it a try so I subbed chicken for pulled pork and got pork, tri-tip and ribs. This came with two sides and I went with potato salad and green pepper chili, then I sat down on the benches and waited for my meal.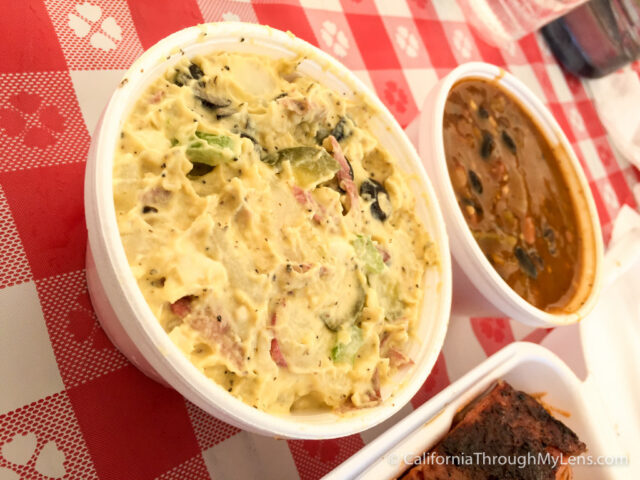 Ten minutes later I had a full selection of meat sitting in front of me and I was ready to dive in. I started with the sides and the potato salad was not great so I moved onto the chili. The chili was fantastic and I would highly recommend you select that as one of your sides. It was spicy but not overpowering and my vegetarian wife loved it as well.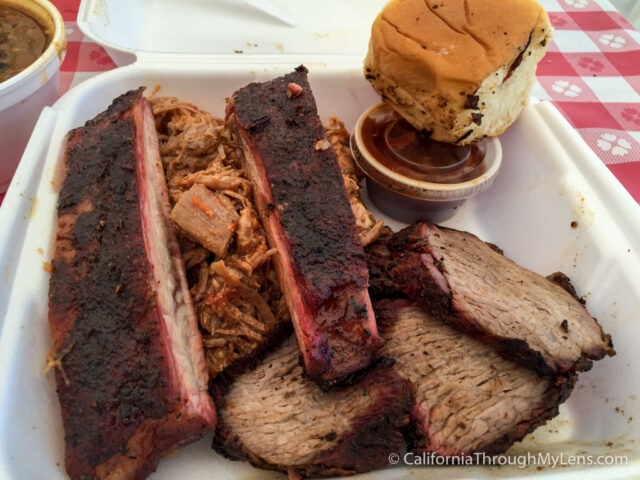 Next I dove into the ribs and they were tender and flavorful. They practically fell off the bone and with a little extra BBQ sauce I practically inhaled them. I figured that the rest of the meat couldn't be as good but when I ate the pork it was even better than the ribs. It had a sweet tang to it that shows it was rubbed well and cooked to perfection. I moved onto the tri tip and was shocked to find it was even better than the pork. It was tender and full of flavor.
So after trying everything I would rate it tri-tip, pork, then ribs, with the ribs even at third place being better than most first place options at any other BBQ spot. I am sure you are asking, well is it the best place in the United States? I doubt I can make that claim, but that being said it was the best BBQ spot I have had in California so that is saying something. I can't wait till my next road trip brings me to their walk up window and I suggest you give it a try ASAP.