Exploring the Devastated Area Trail in Lassen Volcanic National Park
The Devastated Area Trail is a nice, accessible trail in Lassen Volcanic National Park that allows you to learn more about the 1915 eruption of Lassen Peak. Did you even know Lassen Peak erupted that recently? I didn't until I started exploring the park, and this trail shows the effect of an eruption like this on the landscape. Here is all the information.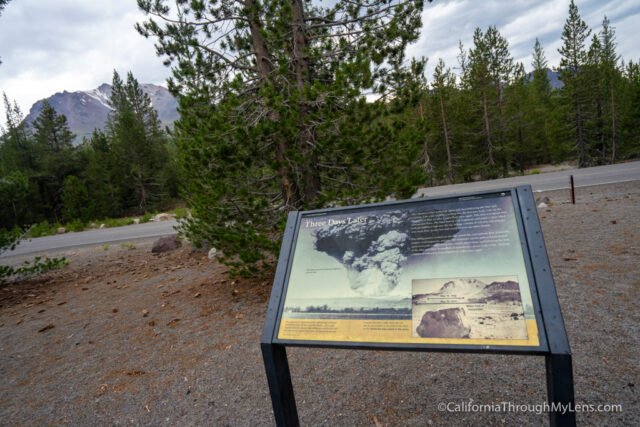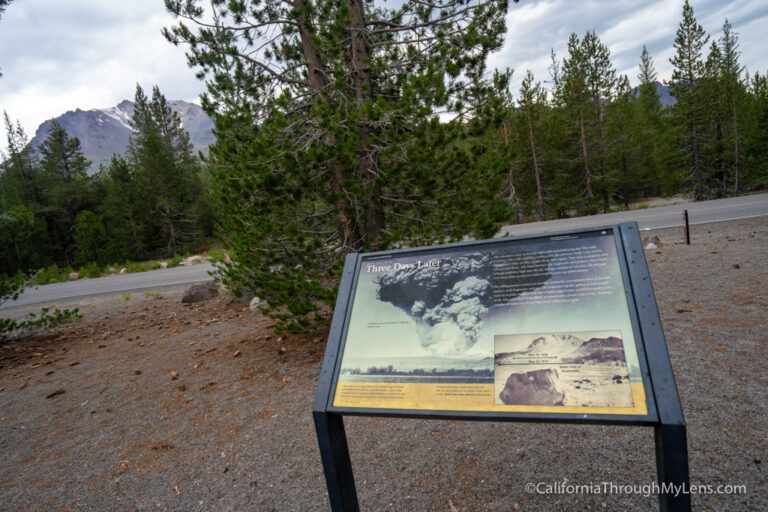 Details
.5 miles round trip
Flat
The dirt path is wheelchair accessible
Must pay to enter the park to reach this trail
More information on the history here
Location: North part of Lassen Volcanic National Park on Lassen Volcanic National Park Highway
Getting There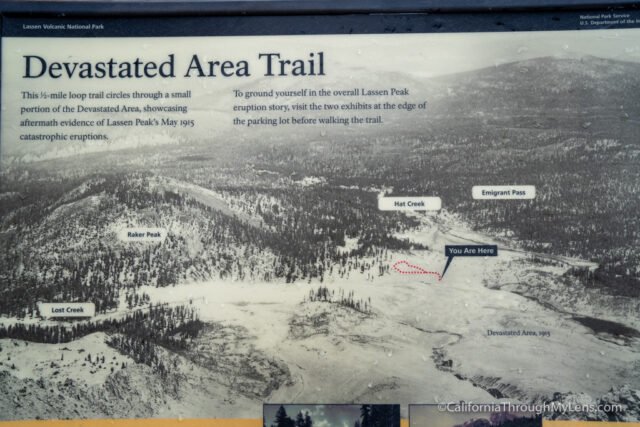 You can access the path from either entrance to the park, but it is closer to the northern entrance near Manzanita Lake. It is well marked so you shouldn't miss it, and there is a large parking area that never really fills up.
The Trail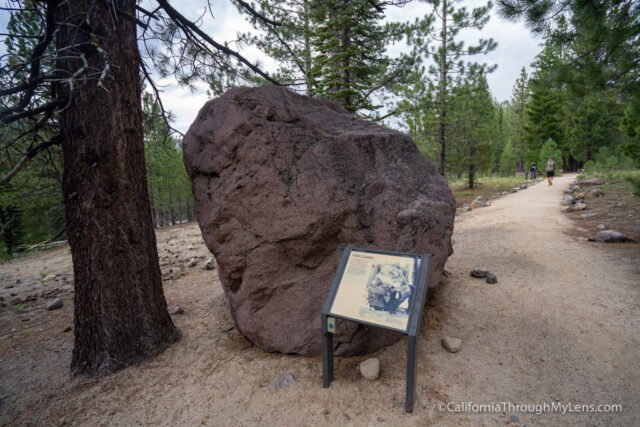 The trail is not long, and it is easy to see in less than 30 minutes.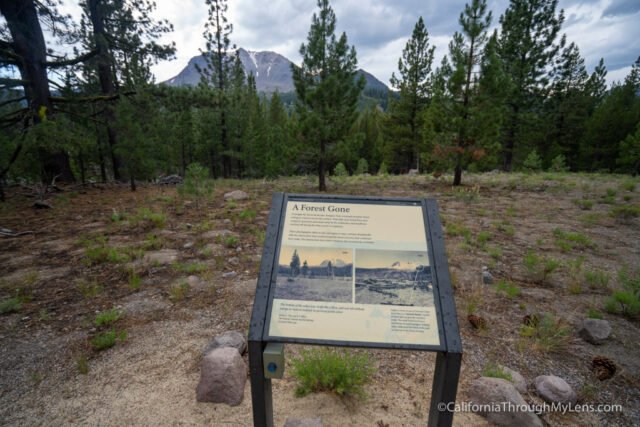 It is a flat path with about a half dozen information plaques that talk about the area or the rocks you are seeing.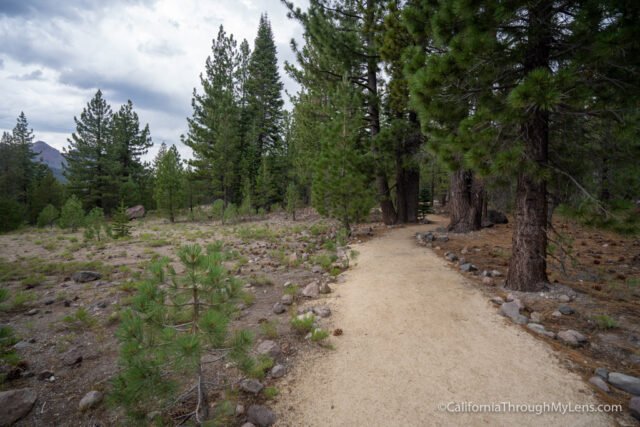 I saw many families on this trail, with the kids enjoying learning about the rocks they saw and even climbing on some.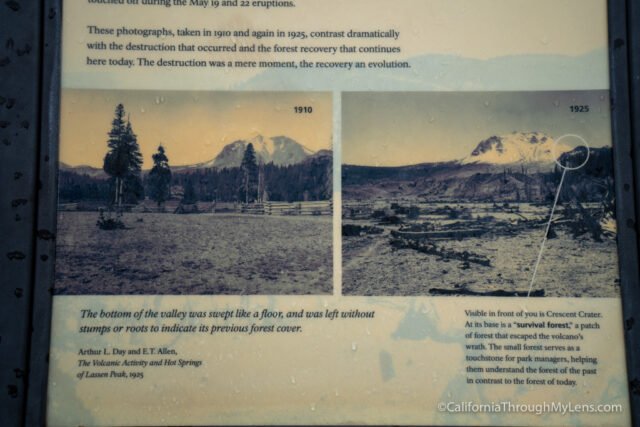 There are also a few picnic benches here and a bathroom, so it is a good spot for lunch with a great view of Lassen Peak.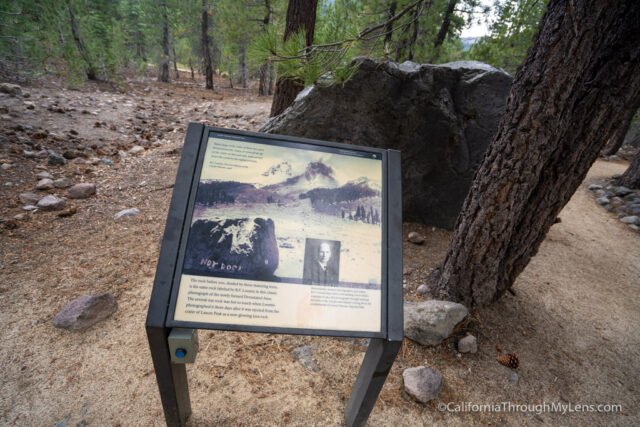 The history is fascinating, and the old pictures on the plaques add a lot to the story of the eruption.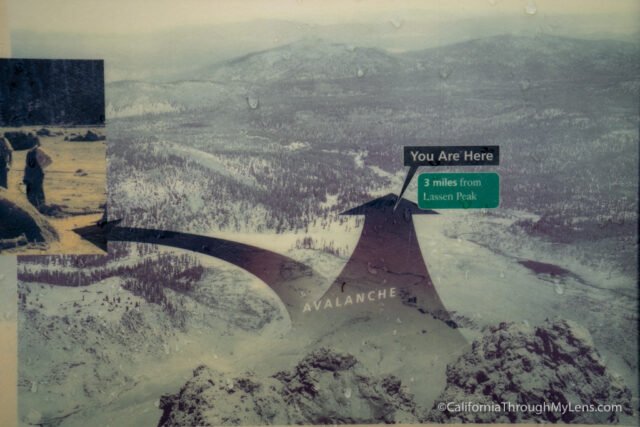 It's crazy to see how far away you are from Lassen Peak, and yet some of the rocks from the mountain made their way over here.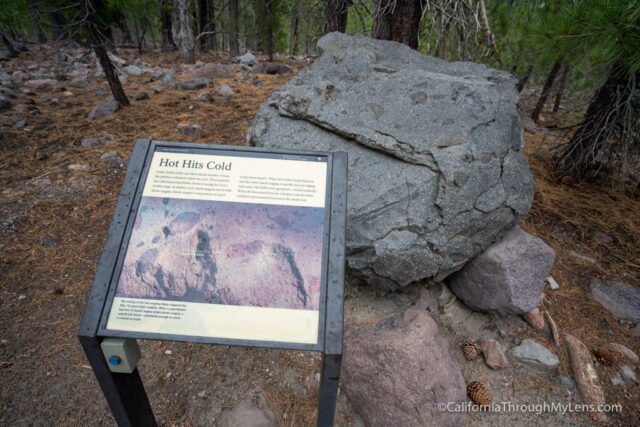 After completing the short loop, you can head to your next destination in Lassen Volcanic National Park. I enjoyed this hike since it is a quick stop and helps you learn a lot about the area. Read about more of my favorite spots in Lassen here and let me know what you think in the comments.