Fuku Burger: Japanese Inspired LA Burger (Now Closed)
Update: As of 2017, Fuku Burger is closed.
Started as a food truck in Las Vegas and with less than a year in business, Fuku Burger is capitalizing on the craze of the gourmet hamburger. However, it's their Japanese influence that sets them apart from many of the other burger places that are so prevalent in a cultural smudge pot like Los Angeles. Our experience with Fuku burger started with a Groupon and ended with two happy foodies. Read on for the full review.
Atmosphere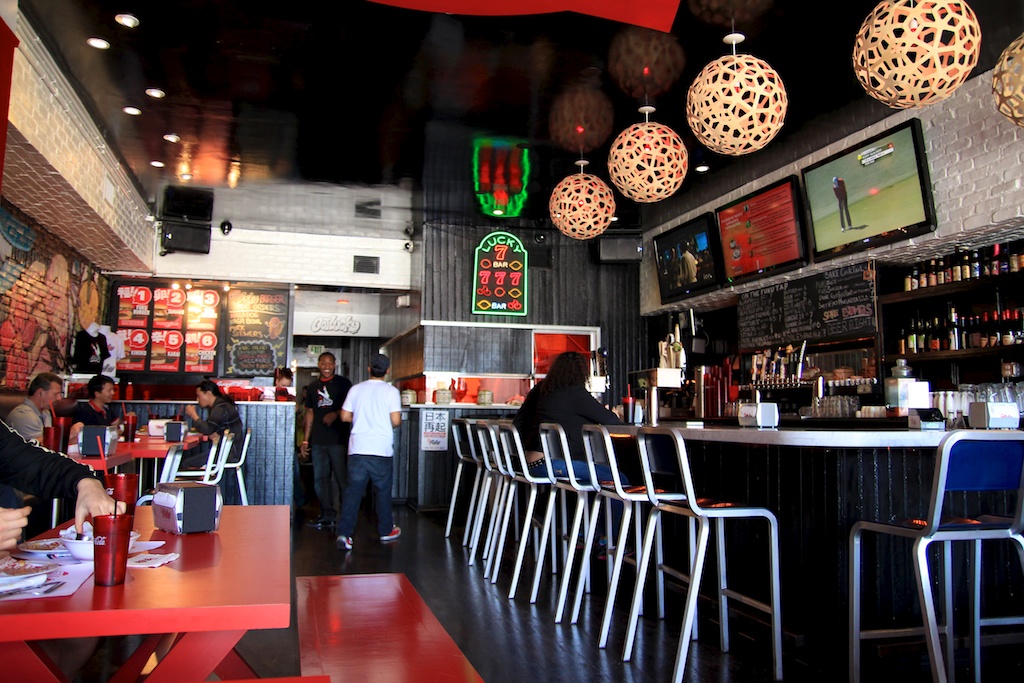 With the start of their first actual storefront in LA, Fuku Burger has carved itself a recipe for success. First, their burgers are less than ten dollars, not easy to find in LA, and second, their location is prime, walking distance from big staples like the Kodak Theater and Amoeba Records. Their atmosphere is welcoming, with an open wall that allows the air to flow freely into the restaurant. They have a full bar and lots of communal seating with their red benches. The design of the store is unique with lots of Japanese inspired art and a couple of flat-screen TVs. The staff seemed excited to be there and offered recommendations freely.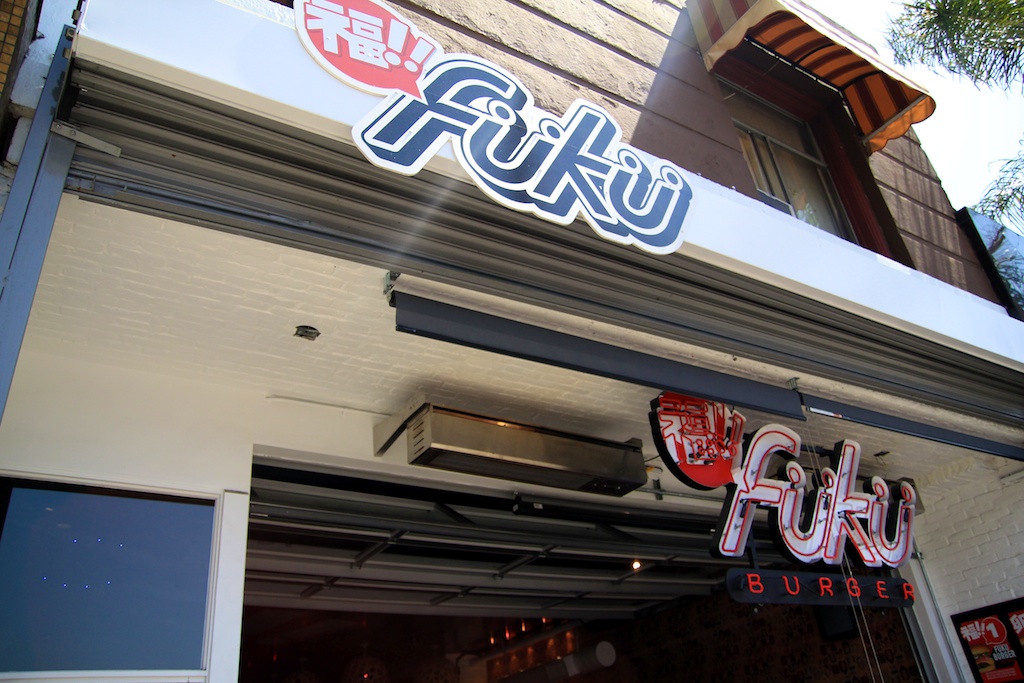 The Food
I love to try unique burgers, so I was especially excited to see what they had to offer. Their menu features a collection of 6 – 8 burgers, but most can be had in different meat options, even including things like falafel, which Amie was excited about. I stayed with a fried egg, teriyaki, and onion strings burger called the Tamago burger, and Amie went with the falafel inspired vegetarian burger. Both were savory experiences, and Amie has made reference to the falafel burger at least three times since then.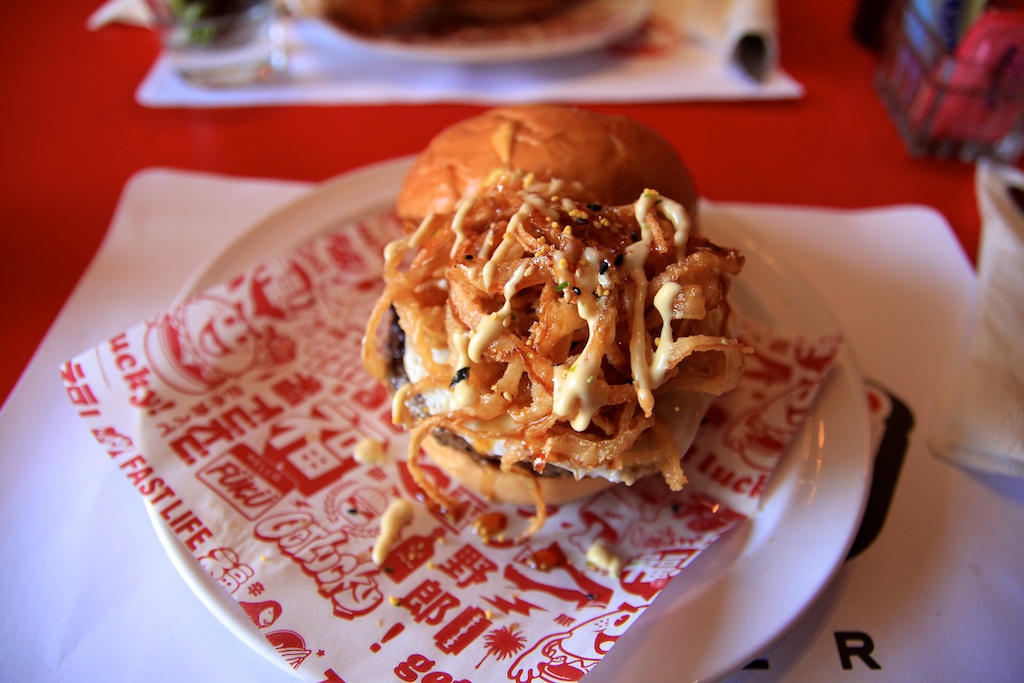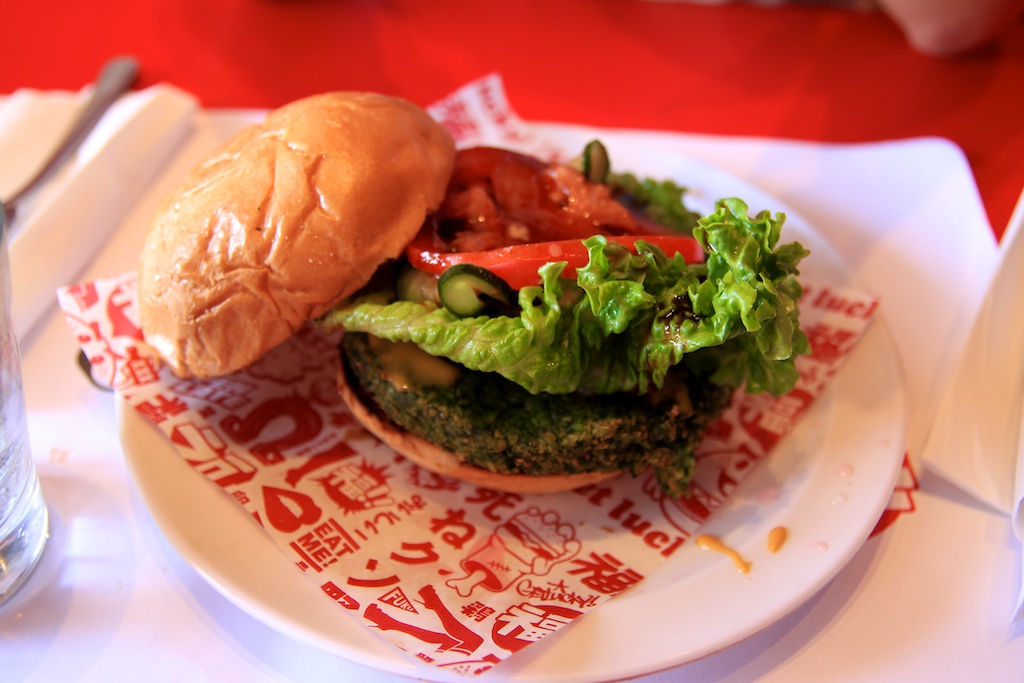 We also opted for the edamame side and the jazz fries, the latter of which is a must-order when you go there. With their signature crack sauce, the fries were a huge hit and left me wanting more. I didn't have a chance to check out their beer menu, but I'm sure it has some exciting additions as well.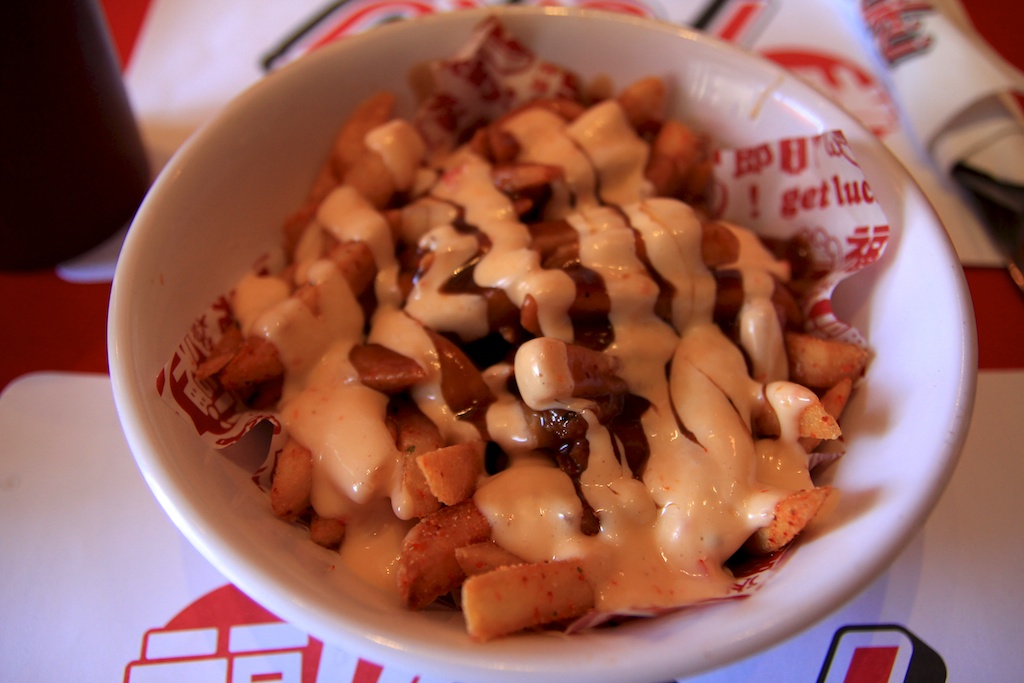 Only a block or two from Umami burger, it is tough to decide which I like best. If you are a hamburger fan like me, though, you may want to check out both of them and decide for yourself.