Kayaking Around Coronado & the Coronado Bridge
If you are visiting Coronado Island, then one of the best ways to experience it is to get out on the water and see it from an entirely new angle. On a recent trip, I made it my goal to take a kayak and go under the Coronado Bridge. So if that is something you are interested in, then read on for all the information.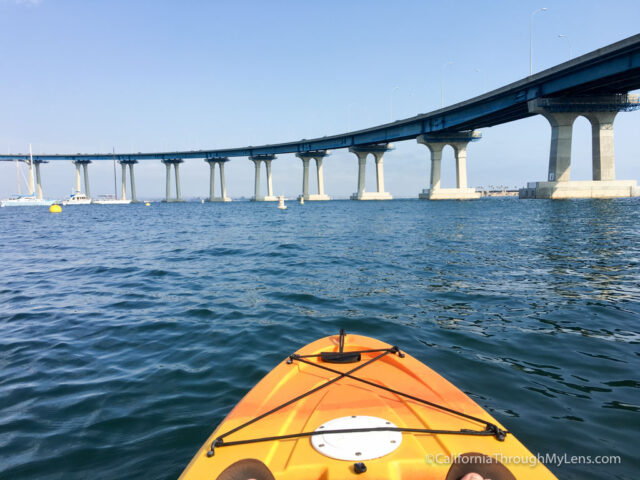 Details
Cost: ~$25 – $40 for an hour
Can be a little choppy on the water, so morning is the best option
This information is from my time in 2016
Read all about Coronado here
Getting There
When I went, I parked at Tidelands Park and then walked along the boardwalk to Ray's Rentals, which is on the pier right outside of the Marriott. There is also another spot near Ferry Landing where you can rent them, but it is further to paddle to get to the bridge, and I only had an hour.
Kayaking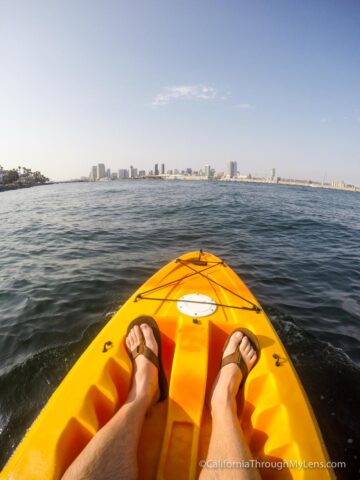 After filling out the form and paying my fee, I walked down to the pier and set off in my kayak. I went in the afternoon, which is not the best time to go as there is more traffic on the water and it is choppier. If you haven't been kayaking before, this may be a little scary with the small waves, but the kayaks do an excellent job of keeping you above water. So just relax and don't bring anything electronic that doesn't like the water.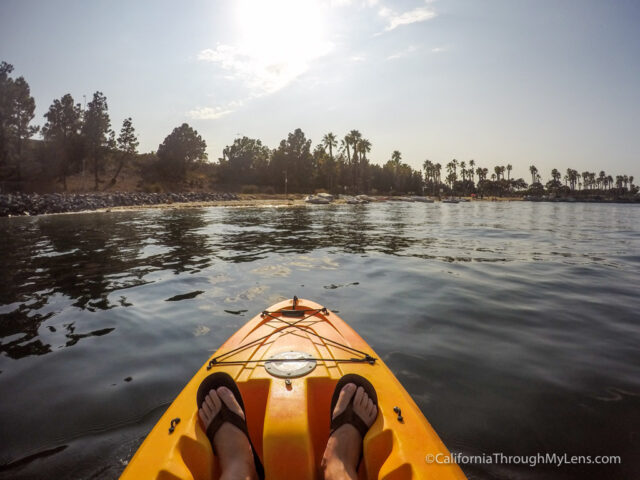 I kayaked at a slow pace along the shoreline past the Marriott and made my way to Tidelands Park.
After about 10-15 minutes of paddling, I had made it to the Coronado Bridge, which was my ultimate destination.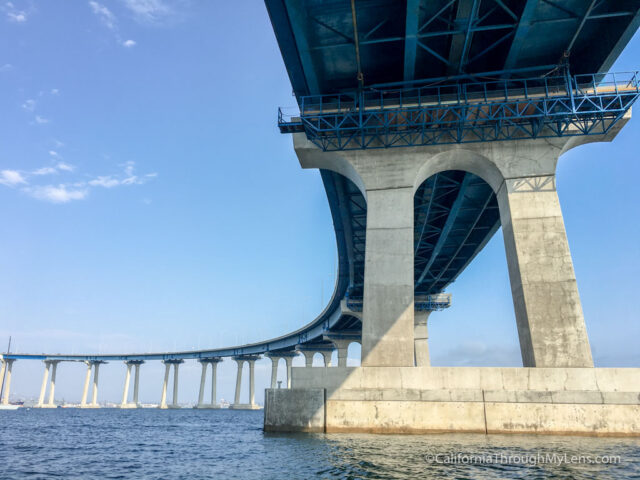 I took my time paddling around the bridge to see it from multiple angles, and even though it can be a busy area, there was only one other person down there with me. I enjoyed being able to see this crazy man-made structure from such a new vantage point, and I just sat in my kayak, staring at it for a little while.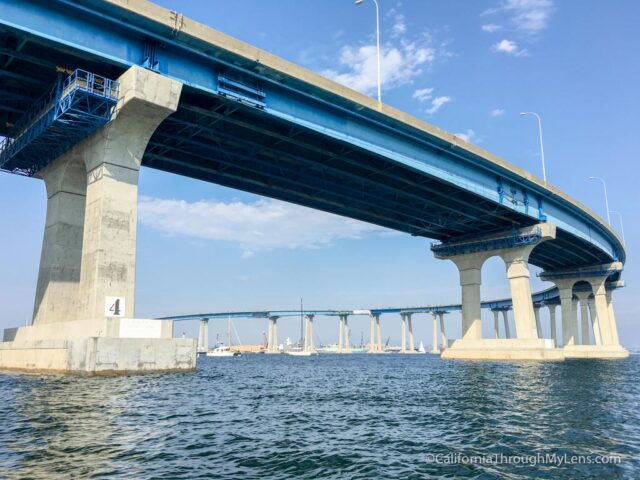 When I had 30 minutes left on my rental, I made my way back along the shore to the pier. It was surprisingly easier on the way back, and I was greeted by the workers who helped me get the kayak back on the pier.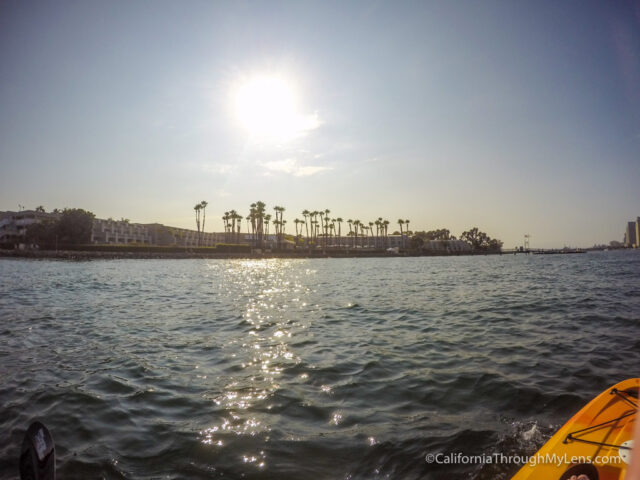 I imagine it would be fun to have a few hours to be out on the water, but even if you just have one hour like I did, grabbing a kayak is a great way to see a new side of Coronado. Let me know if you have been in the comments and what you thought.