A Local's Guide to Monterey with J. Lohr Winemaker Kristen Barnhisel
Disclosure: This post was sponsored by J. Lohr Vineyards & Wines; all opinions are my own.
A few weeks back I had the opportunity to meet Kristen Barnhisel, who is the white winemaker for J. Lohr Vineyards & Wine. She showed us around the impressive new J. Lohr winery and cellars in Greenfield. Kristen and her team craft the iconic J. Lohr Estates Riverstone Chardonnay there. And while the Greenfield J. Lohr facility doesn't have a tasting room, their Wine Center in Paso Robles has a wonderful one. As a Monterey local, Kristen was kind enough to share some of her favorite spots in the area. I happened to be staying in Monterey, so I took the next day to explore some of these spots. You can find all of Kristen's recommendations below, and I added my comments from when I visited them. Also, head over to J. Lohr's Instagram, for a chance to win a trip for 2 to Monterey and Paso Robles (Until July 31st).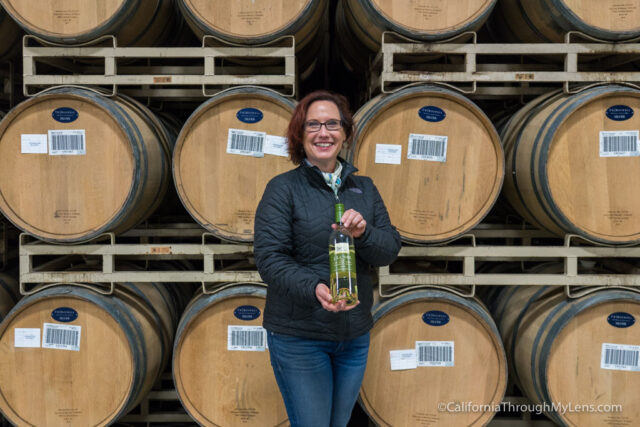 Without further ado, here are Kristen's recommendations.
Best Coffee – Lilify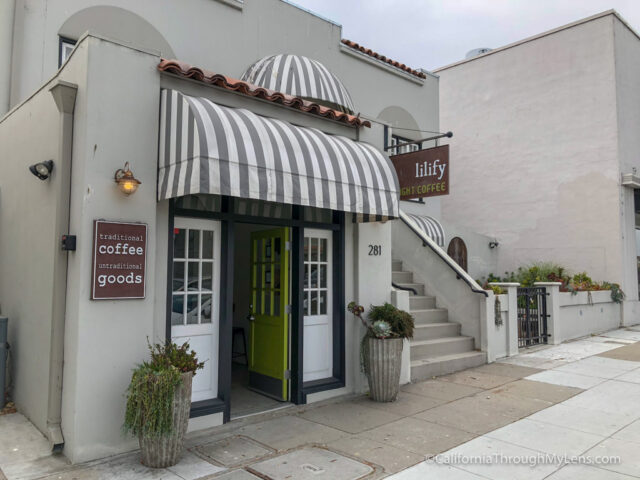 Lilify is an enjoyable coffee shop in Monterey. It shares its space with a boutique that sells bohemian-inspired home decor, so you can browse the shop while waiting for your drink. They also have a butter chocolate syrup that they make in-house and that turns your latte into a mocha-inspired drink. A fun recommendation and I agree you should check it out in Monterey.
Best Seafood Market – Monterey Fish Co.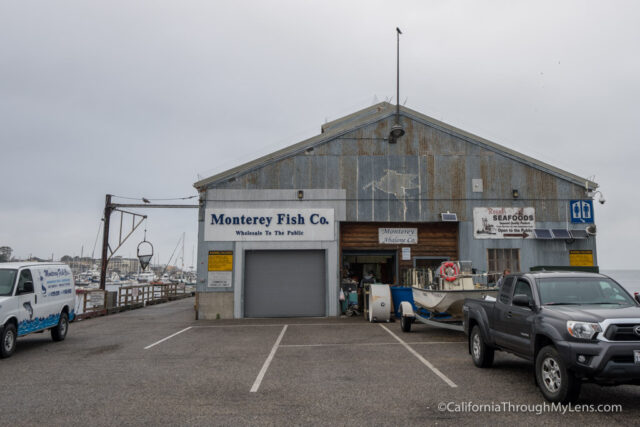 I didn't get a chance to go here myself since I was staying in a hotel and didn't need any fresh seafood for this trip. It is at the end of a pier you can drive out on, so I would have to imagine they have access to some great fish, just as Kristen says.
Best Beach – Garrapata State Park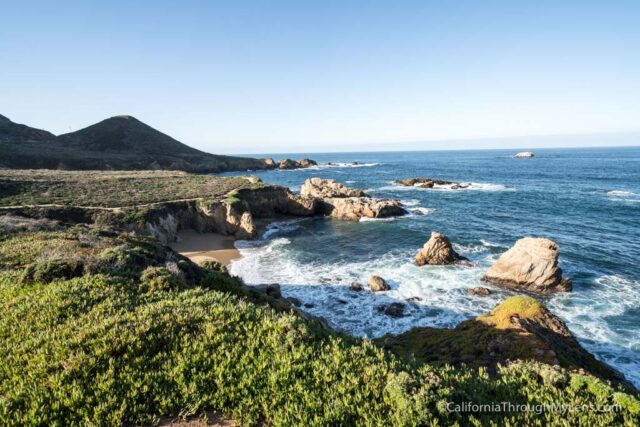 South of Monterey, almost on the Big Sur coast, this area has a few beaches, miles of hiking trails, and beautiful coastal views. I haven't explored it as much as I would like but it was a fantastic spot for a walk when I was there.
Best Dessert – Revival Ice Cream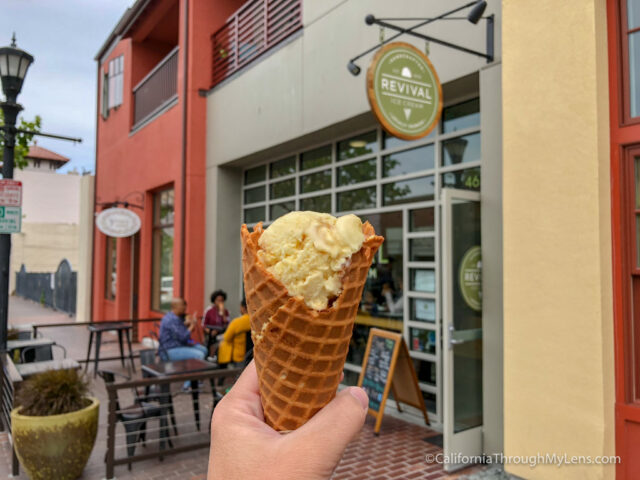 Wow, am I glad Kristen told me about this spot! The ice cream here is spectacular; I pretty much wanted every flavor I tried. I ended up selecting the "Bee's Knees" in a waffle cone though and was very happy with my choice. I will probably be back every time I am in the area.
Favorite Hiking Spot – Point Lobos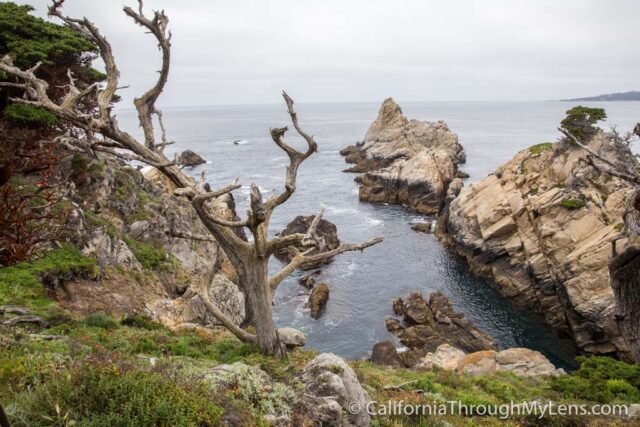 Point Lobos State Park near Carmel is a favorite of mine in the area as well. It has a couple of beautiful beaches and lots of fantastic hiking trails. I especially liked the trail to Bird Rock, and you can read more about my time in this park here.
Best Restaurant – Fish Hopper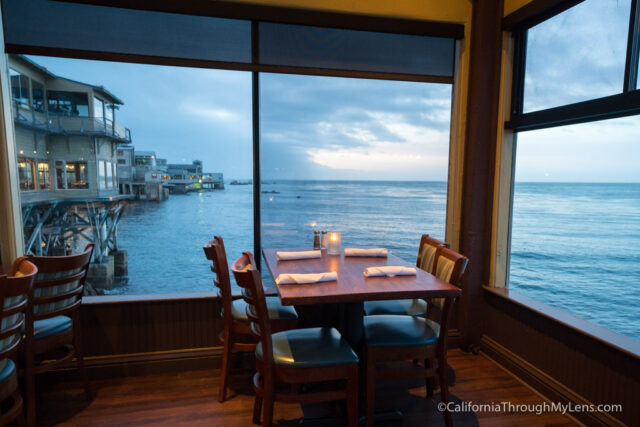 I had never been to this spot before as I don't usually spend a lot of time on Cannery Row, but my wife and I got reservations around sunset for a window view, and it was one of the prettiest spots we have eaten at in California. The menu was mostly seafood, and the dishes were prepared well with unique flavors. Plus, they had half bottles of J. Lohr wine, so what's not to like?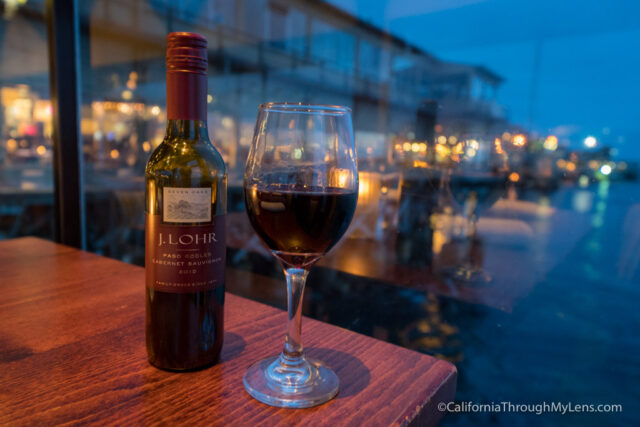 Other area restaurants that Winemaker Kristen frequents – Montrio, Fandango, Fish House
Three Spots to Take out of Town Guests
1. Monterey Aquarium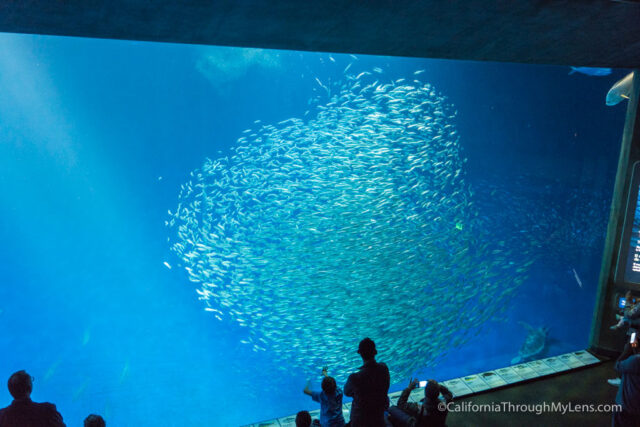 The aquarium is one of the most popular spots in Monterey, and it is a great way to spend a half day in the city. Read all about it here.
2. Cannery Row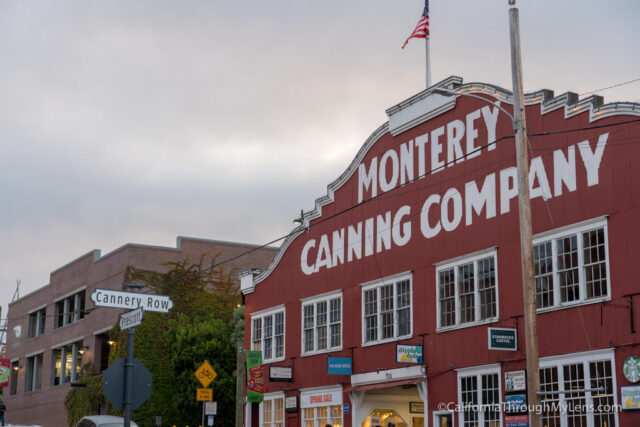 Cannery Row is the central tourist area of Monterey, and it is a lot of fun to walk around. Be sure to watch the sunset from the McAbee Beach and to explore some historic John Steinbeck haunts.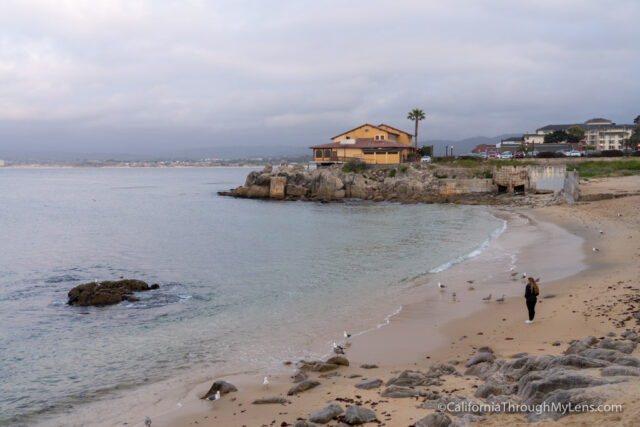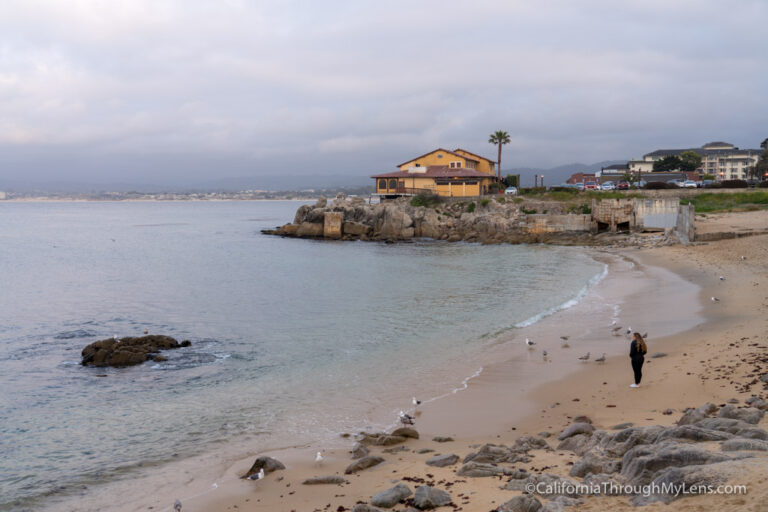 3. 17-Mile Drive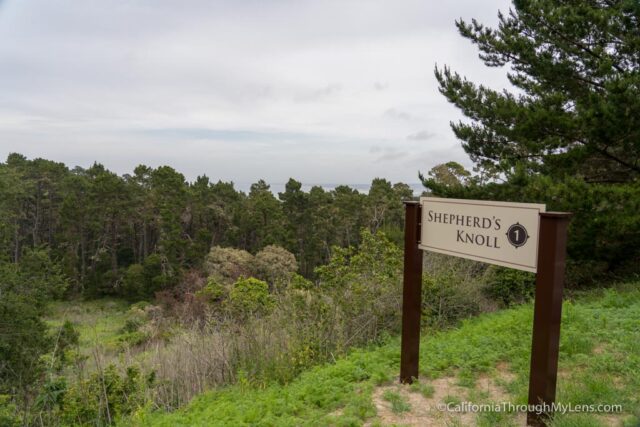 As the name implies, this is a 17-mile drive through a very wealthy community on the coast. There are 21 different stopping points where you can see the ocean views, explore history, and visit places like Pebble Beach. It does cost $10 to go on this private road, though.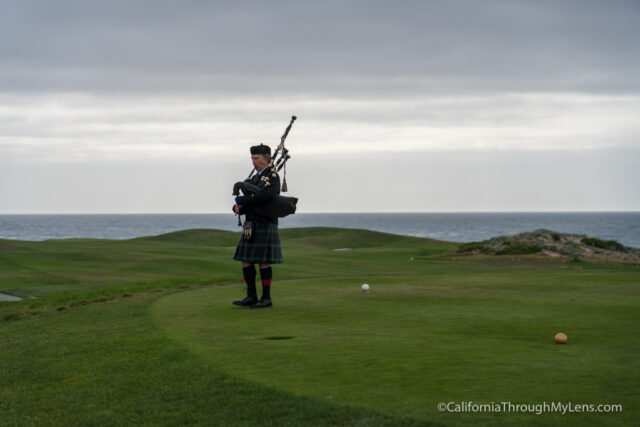 Also, be sure to stop at Spanish Bay for their nightly bagpipe player; it is a lot of fun to watch him play with the beautiful coastal views behind him.
I didn't have a chance to visit these recommendations but based on the above; I can only assume they are fun as well.
Best Cocktail – Lallapolooza
Best Music Venue – Phil's Barber Shop and Pacific Grove
Best Farmers Market – Alvarado St on Tuesday nights
Thanks to Kristen from J. Lohr Vineyards & Wine for providing these recommendations. Be sure to head over to their Instagram to enter the sweepstakes for a chance to win a trip to Monterey and Paso Robles. Let me know what your favorite Monterey spot is in the comments and if you want to see more local interview posts like this in the future.