Mendocino Botanical Gardens Near Fort Bragg
The Mendocino Coast Botanical Gardens are a fantastic place to explore in the town of Fort Bragg. While it may not look like much from the outside, the gardens are situated on 47 acres and feature many different types of flowers as well as a beautiful walking path that will take you all the way down to the coast. If you have a half day or even a few hours, then the Mendocino Botanical Gardens are well worth your time, here is all the information.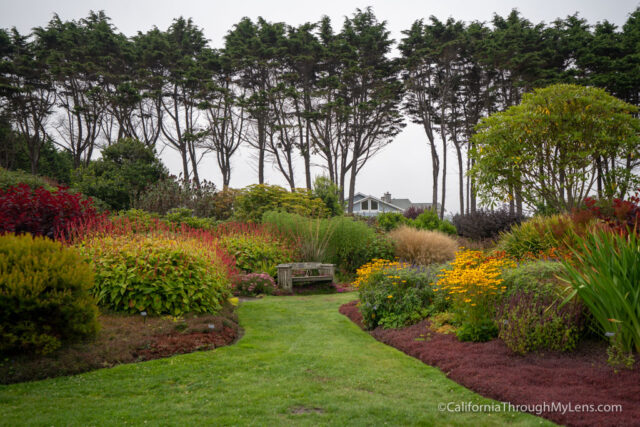 Details
Cost: $15
Hours: 9 AM – 5 PM most days
Location: 18220 North Highway 1, Fort Bragg, CA 95437
This information was from my visit in 2018
Read about my favorite spots along the Mendocino Coast here
Getting There
From Downtown Fort Bragg, you will head south on Highway 1. About a mile after Noyo Bay, you will see the sign for the gardens on your right. There is a large parking area in front of the gift shop.
The Botanical Gardens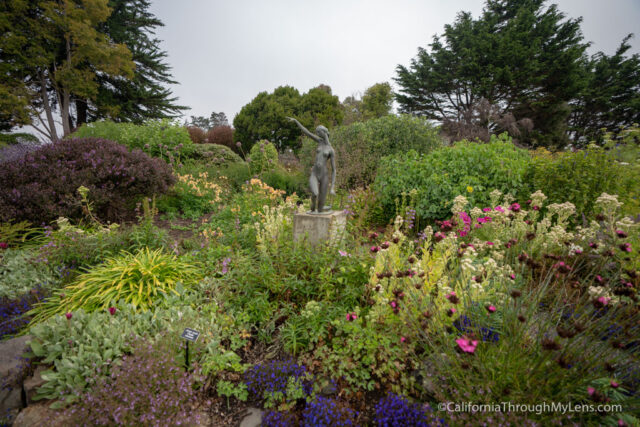 Since the gardens are so massive, it is good to know what you want to see before heading out. If you only have a short time, then I would recommend just walking the inner loop, which is about a half mile.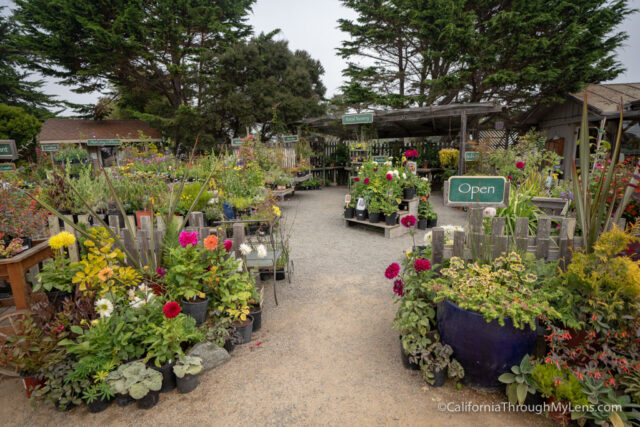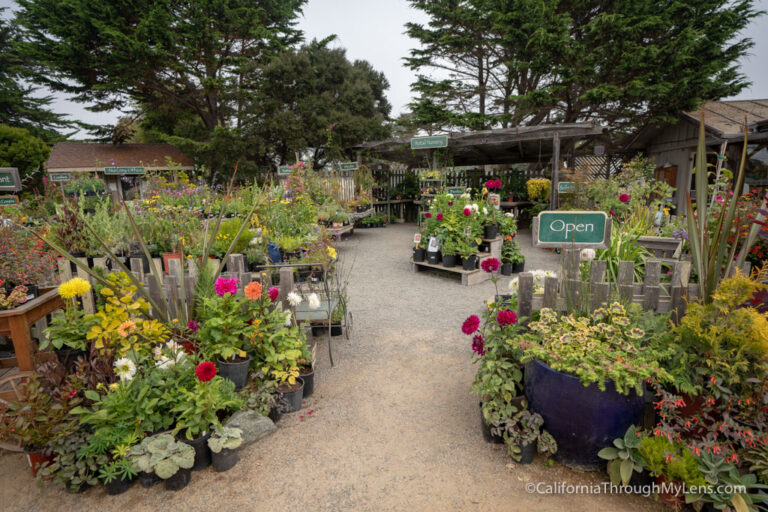 If you have longer, then take the full loop (1.2 miles), which will let you walk all the way out to the coastal bluffs. I didn't get to go to the coast as I was on a time constraint, but I did get to explore a few fantastic parts of the garden, here are my favorite spots.
Perennial Garden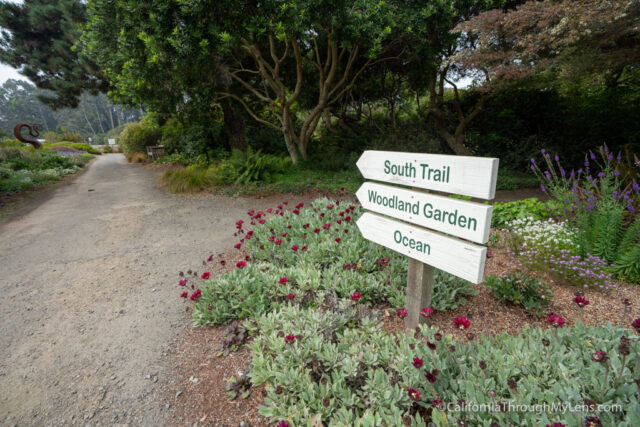 This is the first garden you will see when you leave the gift shop, and it is an excellent introduction to what you can expect on the walk.
Succulent Garden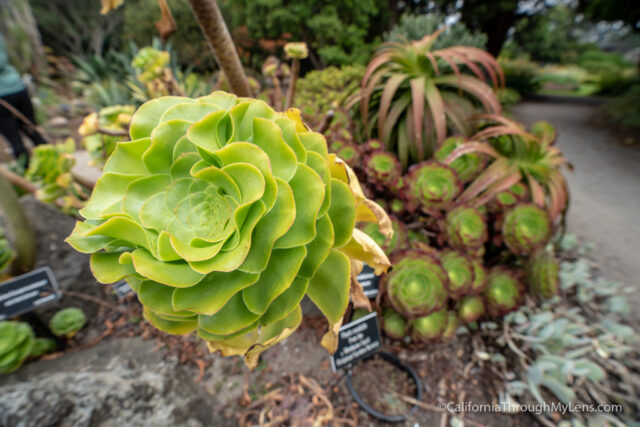 This is my wife's favorite type of plant, so we spent a reasonable amount of time walking around this small patch.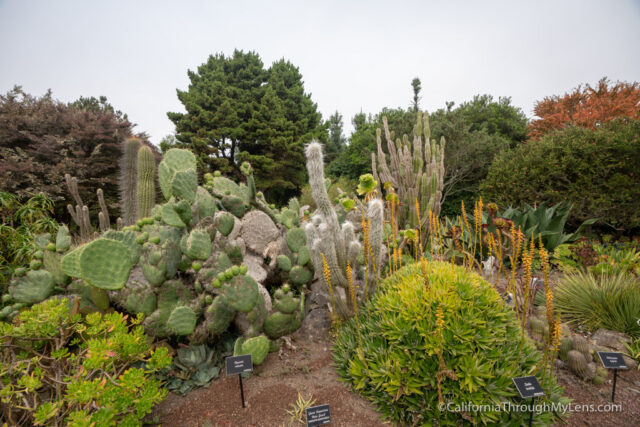 It had lots of succulents and cacti and was arranged beautifully. Continuing on from here, head to the deer gates, which house one of the most magical parts of the garden, Fern Canyon Creek.
Fern Canyon Creek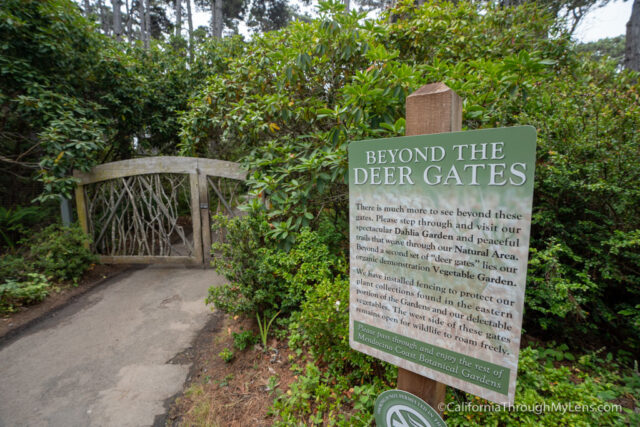 This area has a few small trails that go along Fern Canyon Creek and provide beautiful views of the dense foliage around you.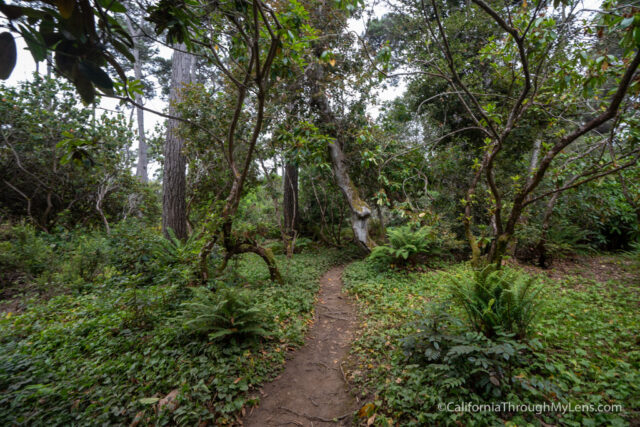 This type of trail makes it seem like you have left the garden altogether and have accessed a magical forested trail right in the middle of Fort Bragg.
Plan to spend some time here as it is a lot of fun to explore.
Dahlia Garden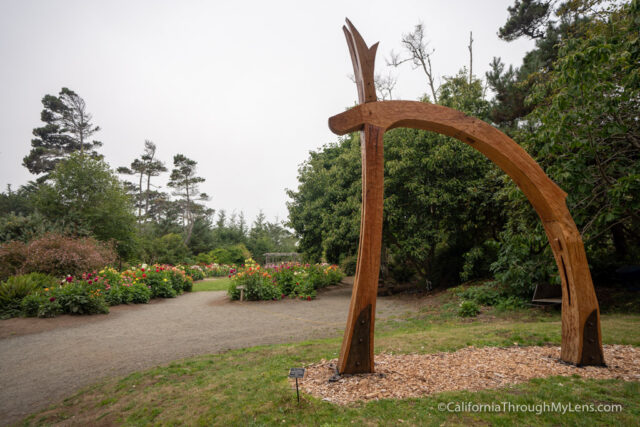 The Dahlia Garden was the most impressive bloom when I went (mid-August). I was told by the people working there that if I can only see one thing, it should be the Dahlia Garden.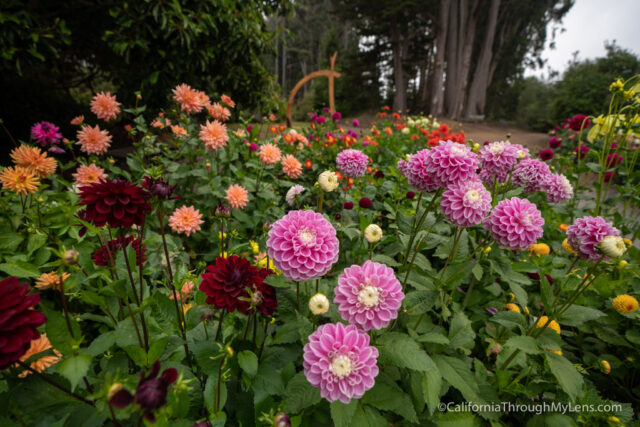 I appreciated that recommendation as the garden was covered in all sorts of different colored flowers, and it was an excellent spot for photography.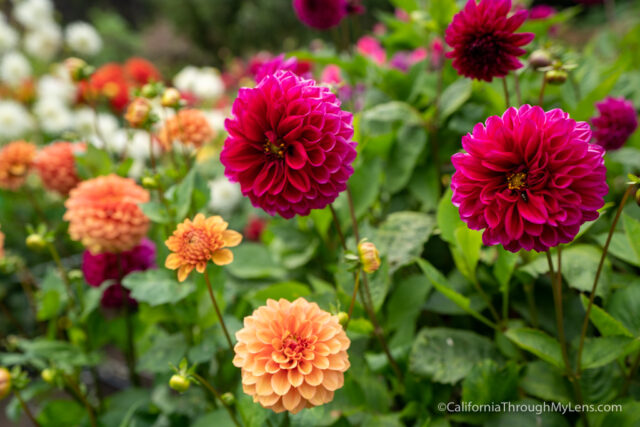 The Mendocino Botanical Gardens are popular, and many people were walking around and exploring them when I was there. It is a large area though, so it is pretty easy to find a secluded spot just to relax.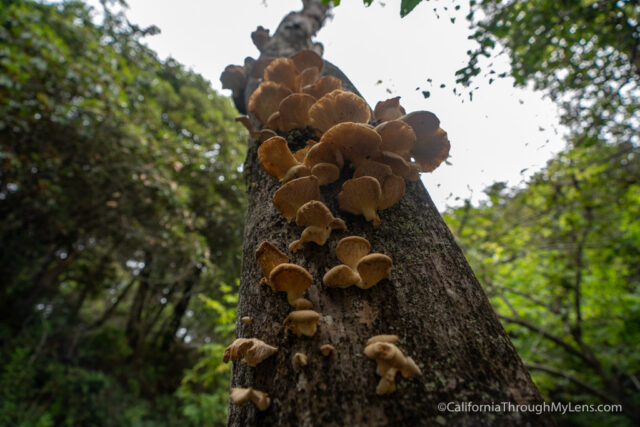 From here, you can continue along the trail down to the coast, but unfortunately, I did not have time to do that on this trip. Let me know how the coastal views are if you get a chance to go and read more about the Mendocino Coast here.