Pie Dog in Fullerton (Closed): Home of the Hot Cheetos Burger
Unfortunately, according to readers, this spot closed in 2018.
From the moment I saw this glorious mac and cheese / hot Cheetos burger online, I knew it was something I had to try. Luckily it was at a spot called Pie Dog that was located in Fullerton, just 45 minutes from me, so one week later, I was sitting down in their restaurant with one of my foodie friends to indulge in this magical burger. Here is all the information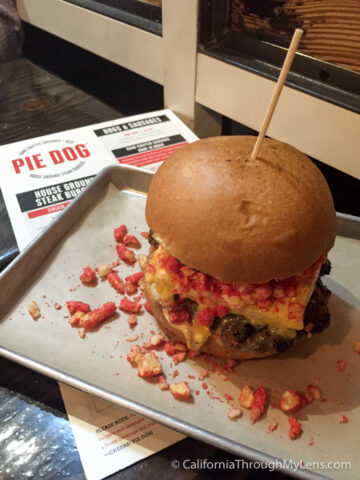 Details
Hours: Noon to 10 PM
Cost: $12 for the burger, sides, and drinks separate
Location: 229 E Commonwealth Ave, Fullerton, CA 92832
In the hipster downtown area of Fullerton sits this metal and wood-inspired burger joint with ample communal seating and tons of craft beers. When I went on a Wednesday night, they were even setting up for an event which the waitress says they have often there.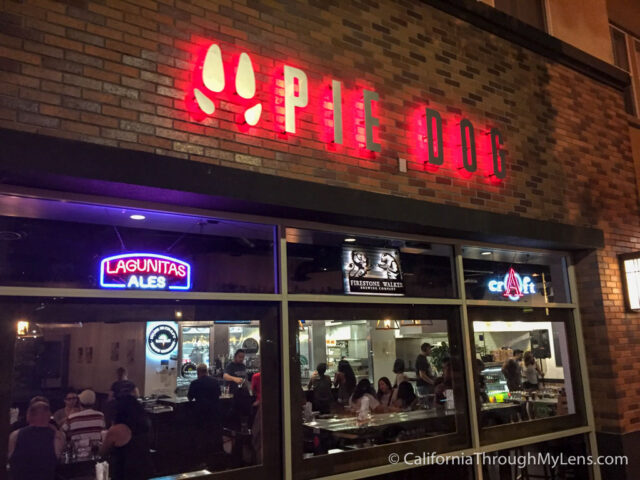 We grabbed a spot at one of the communal tables and sat down to look over all the menu options. I was overwhelmed in a good way but knew I had to try the Hotbox burger, which is the reason why I came. I ordered that and a few of the many sides, here is what I thought of it all.
The Food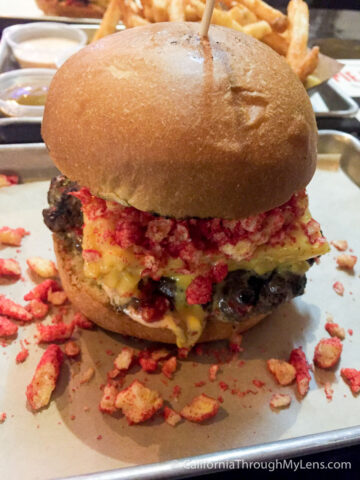 Hotbox burger with Mac and Cheese and Hot Cheetos – An excellent juicy burger with an ambitious flavor. The mac and cheese was well made and not overpowering, while the crunch of the Cheetos added a lot to the taste. I wasn't a huge fan of bun, so I took half off, and it made the burger a lot better with less bread. Overall, I would order it again.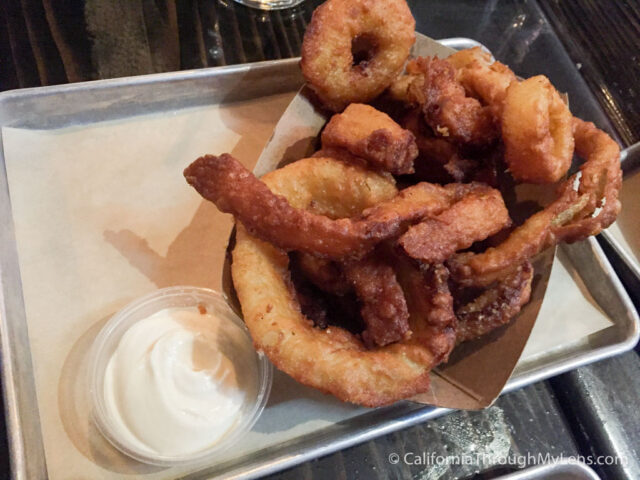 Onion Rings and French Fries – The onion rings are great and not greasy, which is a plus. The french fries are covered in parmesan and garlic, and the addition of all the sauces make them a natural choice. There are six different sauces, and I tried them all, my two favorites were the Mexican Coke BBQ and the Mayo Red Pepper, but honestly, they were all good. I would choose the onion rings over the fries, though.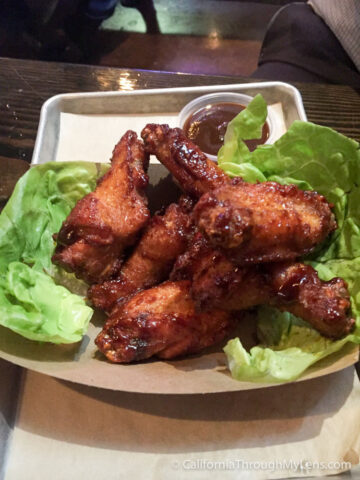 We also ordered the Gochujang Wings, which had a complex flavor where you tasted sweet at first, then it was spicy at the end.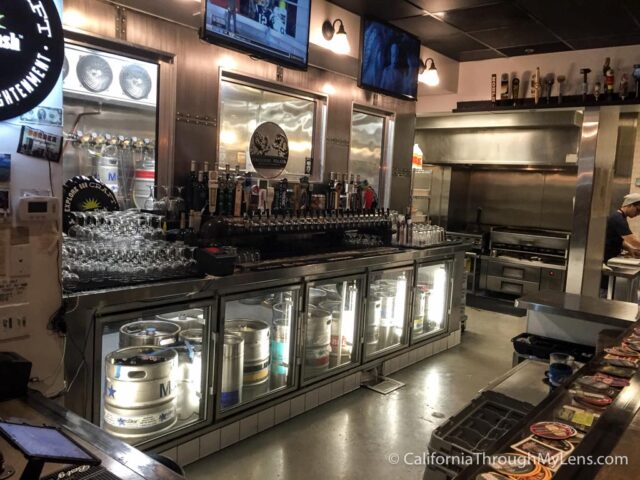 All in all, this is an excellent spot in Fullerton for a fun burger. Yes, this burger lived up to my expectations, and I am excited to come back again and try another. Let me know your thoughts in the comments.