When in Burbank I was looking for a spot to eat at and jumped on Yelp. Immediately this Cuban bakery came up and it had over 4,000 reviews with 4 stars. I didn't even have to research it anymore I set my GPS to check it out. As you can no doubt imagine, that many people agreeing on a food spot has a very slim chance of being bad and I can report after eating there that it was amazing. Everything I had I loved and the worst part about it was that it was not closer to my house so I could eat here more often.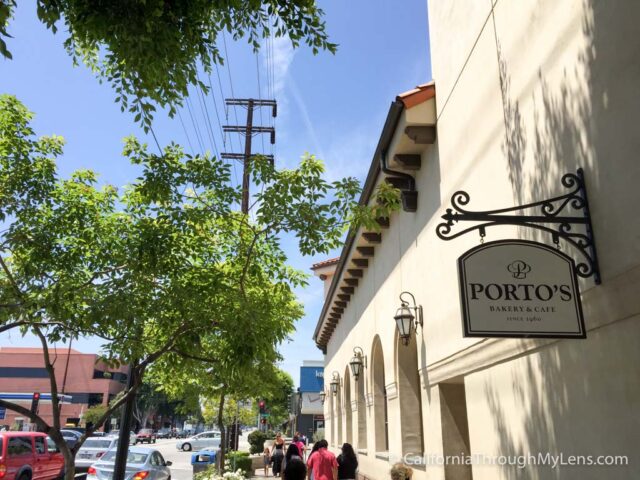 Details
Hours: Mon-Sat 6:30 am – 8:00 pm, Sunday 7:00 am – 7:00 pm
Gets crazy busy during lunch hour

Cost: Can eat for less then $5 but if you want a sandwich it is $5-$7

Location: 3614 West Magnolia Boulevard, Burbank, CA 91505
After arriving, I was surprised by how big this place was. It easily took up a whole corner of the street and had a large parking lot in the back. When I walked in there were two completely separate lines for food, each with over 25 people in them. I knew I must have stumbled on something good when I saw that many people waiting.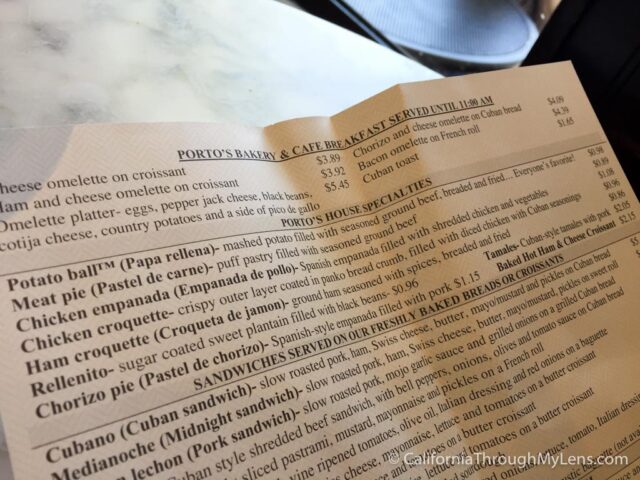 I was given a menu when I walked in and was surprised by how good the prices were. You could eat many of the cuban side dishes for a dollar each. I took one for the team and ordered 6 items, a dessert and a drink and my total was $11 dollars. Here is what I had and the reviews, but pretty much everything was fantastic so just go and check it out for yourself.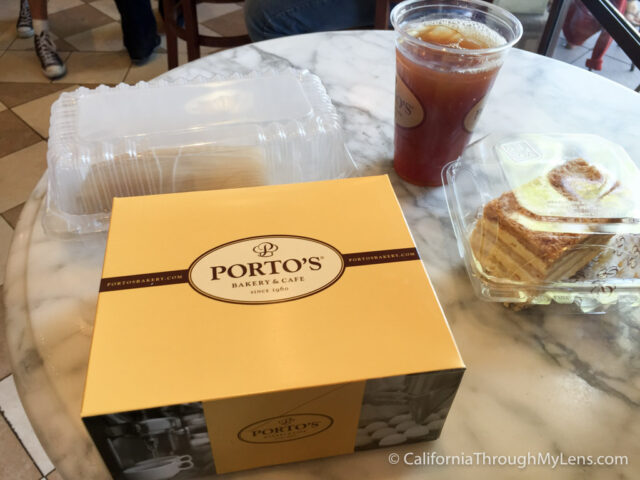 The meat pie was first up and it was flavorful and soft. Like a pot pie but way better, with meat and veggies inside.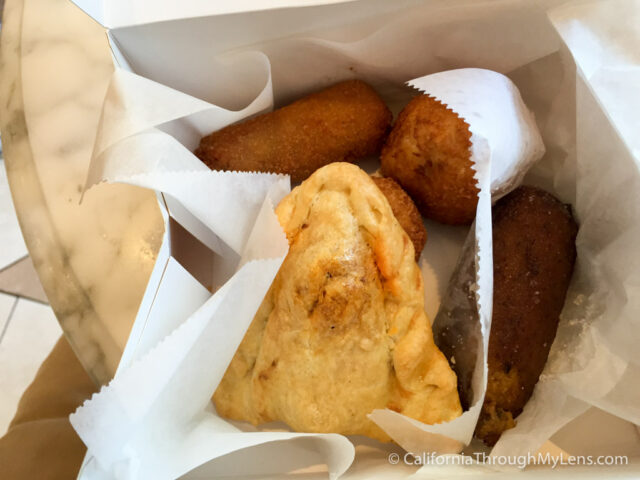 Next was the ham croquette which was a ground ham, seasoned and fried with potatoes. The ham is fantastic and full of a rich savory flavor, breaded perfectly not fried like you would anticipate.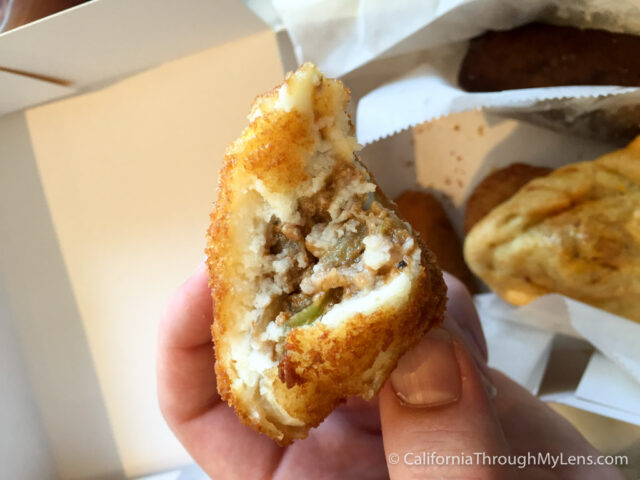 Potato ball is a mashed potato, breaded and fried. Again it is fried in the best way possible, not greasy and gross. It has a smooth texture and a ton of flavor I could eat 5 easily and would say this was one of my favorite things.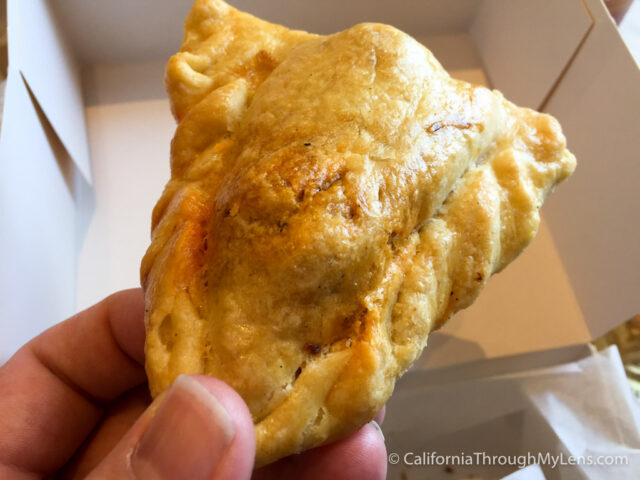 Next was the chorizo pie which featured a perfectly flakey puff pastry crust with a strong chorizo flavor that was not overpowering but worked well with the pastry. It was good but it was the only thing I didn't finish.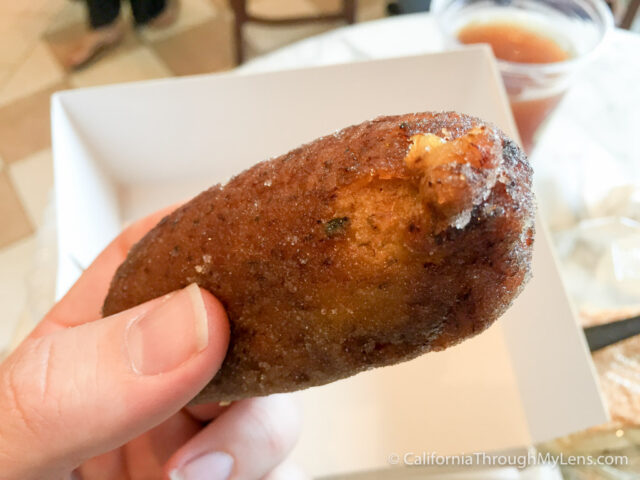 Next up was the Rellenito which was a sweet mashed plantain filled with black beans and wrapped in sugar. Yea, I thought it would be weird too and it was certainly unusual. Every time I bit into it I couldn't decide if it was sweet or savory. That being said I liked it and it went well with all the fried other dishes. I would assume it is an acquired taste though.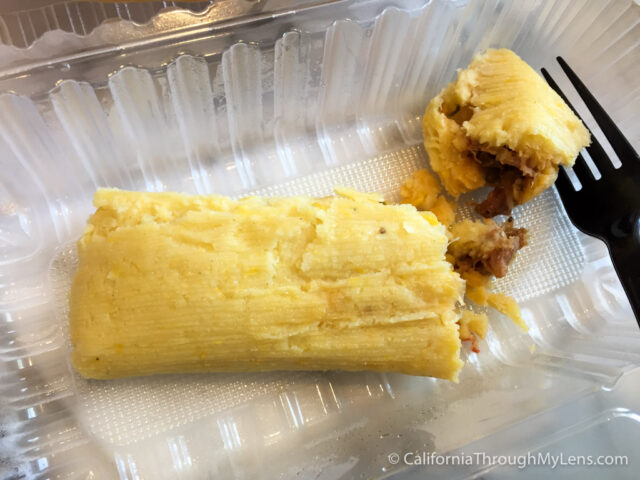 For my last savory item I had the pork tamale which was melt in your mouth smooth. I love tamales and this is one of the best I have had. The meat in the middle worked well with the rich corn outer shell. It was fantastic and was probably the best thing I ordered. It says it is a Cuban tamale and it does taste different then it's Mexican counterpart, I would say it is more soft in the way the corn is prepared, if that makes sense.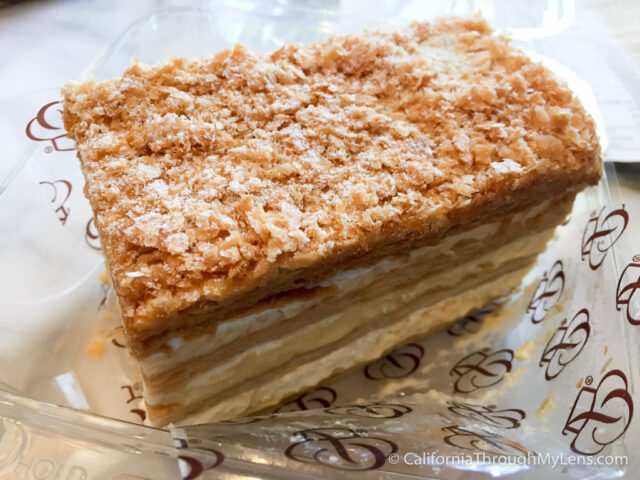 For dessert I went with the Napoleon pastry and it was flakey and rich. Honestly, get whatever pastry looks best to you though as there are so many to try. 
Before you ask, no I was not paid to write this review, I stumbled on this place on Yelp and it was that good. I can't wait to go again and I highly suggest you give it a try if you are in the area. Be sure to let me know what you think if you have been in the comments.